No holiday to Barbados is complete without sampling some amazing Bajan cuisine.
Here are some of our favourite things to eat and drink on the island…
1. Flying fish and cou cou
The first thing any Bajan will tell you to try is flying fish and cou cou – the national dish of Barbados.
They're so important to the country they are even depicted on Bajan one-dollar coins.
Flying fish is usually soaked in lime juice and coated in Caribbean spices. Next, it's breaded and deep-fried, or freshly fried on a barbecue.
Traditionally, flying fish is served alongside cou cou. This is a delicious stodgy mix of cornmeal and okra that resembles a Caribbean version of polenta or grits. It's common to havea mixture of steamed vegetables, plantain and a rich spicy sauce on the side.
Served most often on Fridays and Saturdays, this classic dish tastes just like home to many Bajans. Therefore, it provides a delicious introduction into the nation's cuisine.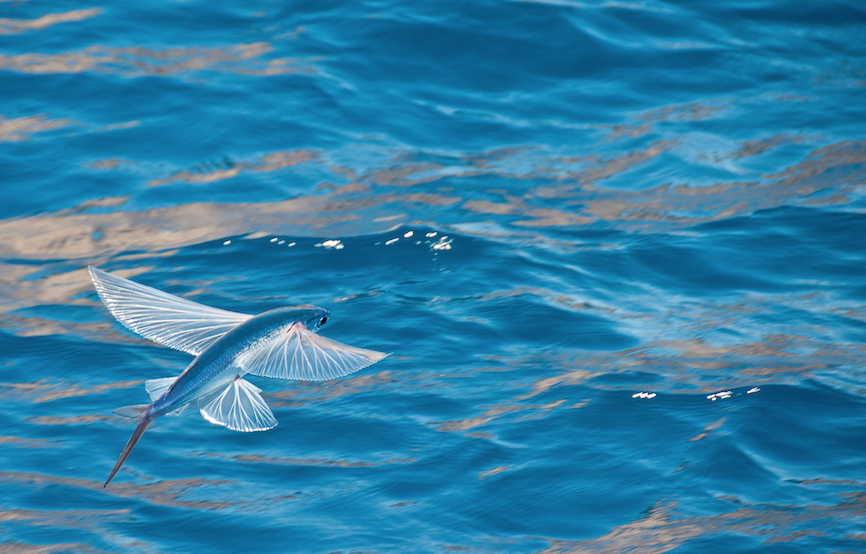 2. Rum
You don't need to have been to Barbados to associate rum with its sandy shores. But, did you know that the island is actually the birthplace of rum?
Produced by fermenting and distilling molasses, rum was first produced by the Mount Gay distillery in 1703. It's formed a huge part of the island's national identity and Bajan cuisine ever since.
It is certainly an experience not to miss in Barbados.
You might be familiar with rum from sipping mojitos and piña coladas. However, trying rum in its home country is a different experience entirely.
In fact, many who claim to dislike it have been known to return with a new love for the liquor.
To gain an understanding of what makes rum so special, visit Mount Gay Rum Distillery in Bridgetown. Here, see how molasses are transformed into rum. Additionally, learn why some rums give a burn and why others are sweet. You'll also – most importantly – discover why Bajans say that "time flies when you're having rum".
3. Bajan Macaroni Pie
This dish might sound like you're going to get pastry filled with pasta, but 'pie' is actually what Bajans call baked macaroni and cheese.
This creamy bake is typically served on Sundays but is enjoyed all throughout the week, and commonly paired with fish, meat or chicken as a side dish.
Though you might recognise the dish's crusty, bread-crumbed top, Bajan macaroni pie is renowned for its unique flavour. Usually prepared with a mixture of Bajan spices, mustard, evaporated milk, ketchup and sometimes even tuna, this dish has a unique flavour that's guaranteed to have you coming back for more.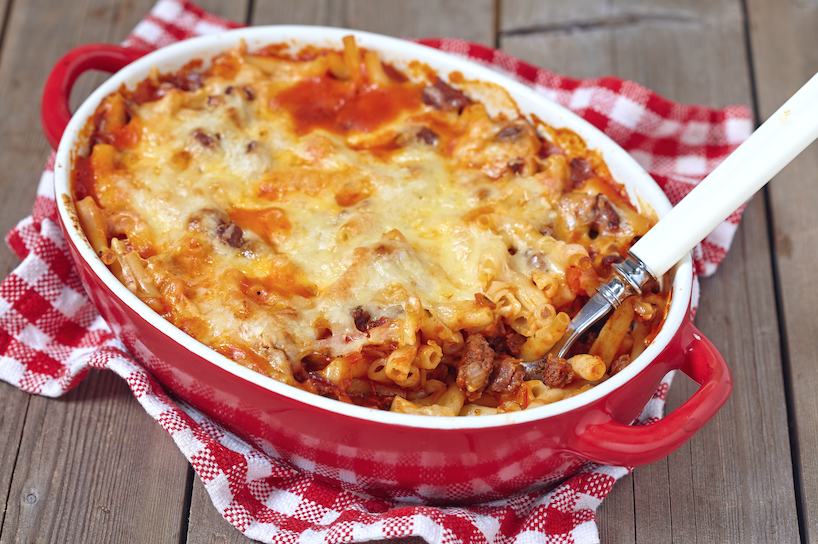 4. Conkies
If you're in Barbados in November, you might notice little steaming parcels of neatly-folded banana leaf being sold on the street. Enclosed within each you'll find a conkie – a dense and doughy cornmeal cake that's stuffed with pumpkin, coconut, cherries or raisins.
If you've ever tried a tamale, conkies will feel familiar; however, with Bajan spices thrown into the mix, the taste is something that's undeniably Bajan.
Although they're enjoyed throughout the year, they're traditionally prepared and sold in the lead up to Barbados Independence Day on November 30, becoming both a well-loved snack and a mark of the country's independence in the process.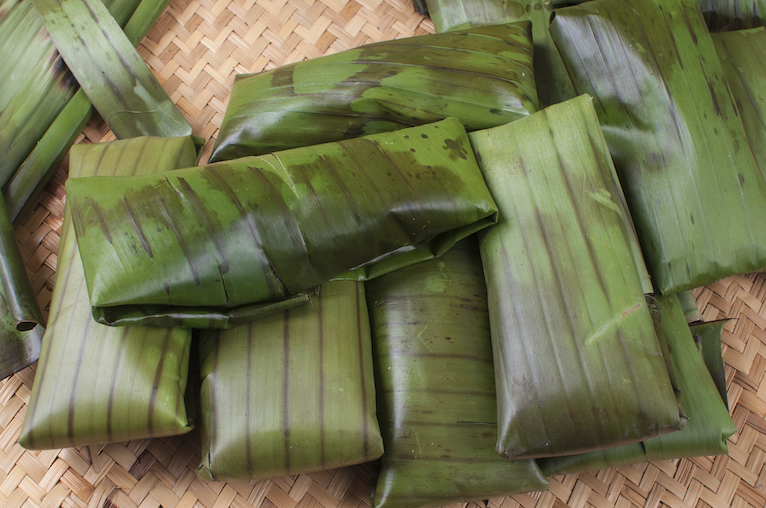 5. Bajan Black Cake
If you're lucky enough to be in Barbados over Christmas you're sure to have the chance to try Bajan Black Cake. Also known as Rum Cake or Great Cake, this dense, rum-soaked fruit cake is an essential part of any Bajan Christmas celebration, but is also made to commemorate other events such as weddings and birthdays.
Preparations begin two or three weeks before the big day when dried fruit, orange peel, pineapple jam, chopped nuts and a blend of cinnamon, clove and nutmeg are mixed with eggs and flour to form a thick cake batter that is then soaked with lashings of Bajan Rum, before leaving to soak right up until it's ready to be eaten.
The result is similar to our own Christmas pudding but with a distinctly Bajan twang.
6. Tostones
By virtue of their sheer simplicity, Tostones don't typically grace lists of the top food in Barbados.
But these modest little treats are guaranteed crowd-pleasures and sure to delight even the most selective of palates.
They're made out of plantain, a starchy relative of the banana that is a huge part of Bajan cuisine. Though the combination of sweet ripe plantains with savoury dishes can be a bit like marmite, tostones are made out of unripe plantains when they're green, hard and slightly bitter to create savoury snacks that resemble the humble potato chip.
To prepare, thick chunks are plantain are fried, smashed, deep-fried a second time and then simply served with a dusting of Bajan spices, salt and lashings of hot sauce.
Also known as patacones elsewhere in the Caribbean or Latin America, plates upon plates of these irresistible snacks are sure to disappear in seconds.
BONUS: Sea Eggs
Sea eggs are what the locals call sea urchins – the spiky sea creatures you'll often spot around the coast if you go snorkelling or diving.
Given their uninviting appearance, you'd be forgiven for not immediately associating sea urchins with your next meal, but these urchins are filled with delicious roe that are a delicacy in Barbados and a rare treat that's only available during the right reason if fishing is permitted.
Though their strong fishy flavour might not be for some, seafood lovers are sure to be fans. Make sure you ask around when you get to the island to find out if they're in season.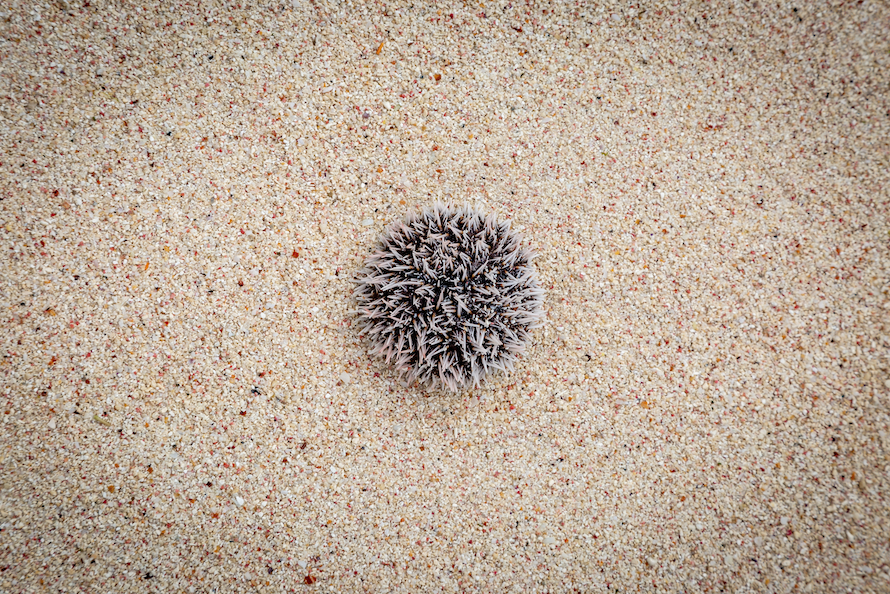 As you can see, Bajan cuisine is an amazing mix of Cajun, British, Indian and African influences, and it makes for dining experiences like no other. When you're looking for what to eat in Barbados, you can't go wrong with any of our picks above.
There's nothing quite like eating like the locals on holiday, and on this Caribbean island that means plenty of fresh seafood, tropical flavours and perhaps the odd glass or two of rum.
Combining some of the world's best beaches, a famously laid-back culture, amazing luxury hotels, plenty of fun and all this fantastic cuisine… Barbados really is a one of a kind destination.