Rich heritage, dramatic vistas and a vibrant cultural calendar make the Caribbean island of St Lucia a luxury holiday hit all year round.
Volcanic landscapes and hidden waterfalls add a lush tropical backdrop to complement the island's sublime sandy shores and sparkling seas. At just 27 miles long and 14 miles wide, St Lucia offers a delightful mix of adventure, romance and sunshine, making this island the epitome of small yet perfectly formed.
Our St Lucia collection comprises luxury hotels, family-friendly resorts and boutique suites that are perfect for a honeymoon or romantic getaway. Our Concierge team are on hand to ensure your holiday is memorable for all the right reasons, so they are ready and waiting to go above and beyond to exceed your expectations.
At Inspiring Travel company, we've been in love with the Caribbean for over forty years. That means we're well-placed and knowledgeable to advise and recommend the best locations for you, whether you choose to stay at one of our stunning Caribbean hotels or book a place on one of our luxury tours.
Our luxury tours of the Caribbean offer a completely bespoke, tailor-made itinerary which will allow you to tick off all the must-sees and must-dos on your checklist. That means you're guaranteed to enjoy a truly magical, once-in-a-lifetime holiday experience, whether you're travelling as a lone ranger, on your honeymoon or with extended family. Whatever your plans, we're here to make sure you take in some of the world's most stunning sights during your holiday.
All of our holidays are tailor-made to your requirements by an expert Travel Specialist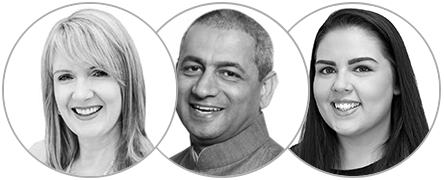 Total results: 10
Sort by:
Why you'll love it here...
Boutique adults-only hotel with a flair for romance

Beautiful sea views from the elevated position of Windsong Restaurant

Swim-up Junior Suites lead straight into the infinity edge pool with swim-up bar

All-inclusive plan includes a daily lobster dish when in season
Why you'll love it here...
Couples only, all-inclusive resort set on a white sand beach

A focus on activities to enjoy together including sailing and wine tasting

PADI scuba centre with complimentary resort courses and try-dives

Visit the spa and fitness centre for yoga, Pilates and tai chi classes

Choose from a number of private romantic dining locations and experiences
Why you'll love it here...
Unwind with a complimentary daily 50-minute spa treatment at the Wellness Centre

All-inclusive dining options across six restaurants includes Ayurvedic cuisine

Incredible array of included activities from sailing and water-skiing to tennis, archery, fencing and Tai Chi

PADI dive centre offers beginner courses and one and two tank dives for experienced divers

Perfect for solo travellers with 29 dedicated rooms with no single supplement
Why you'll love it here...
Stunning beach location between the Pitons set among 100-acres of lush tropical rainforest

Stylish accommodation with plunge pools and butler service featured as standard

The Rainforest Spa, hidden in the heart of the rainforest, offers a range of signature treatments

Snorkel and dive in the protected marine reserve including incredible night snorkelling experiences
Why you'll love it here...
Boutique property with just 30 charming cottages and suites nestled in tropical gardens

Elegant all-inclusive dining including nightly four-course gourmet meal with wine pairings

Champagne by the glass is included each evening in the bar

Enjoy free yoga, Pilates, rum tasting and cooking and cocktail making classes

Weekly rum tasting, cooking and cocktail classes are included
Why you'll love it here...
Boutique luxury hotel set in a dramatic clifftop location

Renowned destination dining experiences The Cliff at Cap and The Naked Fisherman

One, two and three-bedroom Villa Suites with full kitchen, private pool and rooftop terrace

Romantic private dining on Rock Maison featuring Champagne delivered by zipline

Complimentary watersports include kayaks, Hobie Cats and snorkelling on the house reef
Why you'll love it here...
Select accommodation offers magnificent Piton views

Enjoy two sandy beaches linked by a coastal walkway and serviced by beach butlers

Go jungle biking, walking, hiking and birdwatching in the resort's 600 tropical acres

Snorkel and scuba dive in the marine reserves just offshore

Taste chocolate and try truffle making classes in the onsite Chocolate Laboratory
Why you'll love it here...
Set on a soft sandy beach with the choice of marina, ocean or beachfront views

Stay in a spacious residential-style villa suites equipped with full kitchen

Complimentary kids' club, non-motorised watersports and health club access

Rodney Bay's renowned dining and nightlife is only a short distance away
Why you'll love it here...
Situated on a 1,500ft long beach with island-inspired rooms, suites and a wide range of villas

Choose fine dining or casual fare at a choice of five restaurants and four bars

Complimentary non-motorised watersports includes windsurfing, tubing and Hobie cat sailing

Jacquot Fun Club for children, offering arts and crafts, nature-based activities and more

Water-skiing and wake-boarding are included in the all-inclusive plan
Why you'll love it here...
Sanctuary-style accommodation with fourth wall removed for spectacular Piton views

En suite infinity pools are individually designed and substantial in size

Major Domos and dedicated resort staff provide round the clock service

Benefit from the use of facilities at sister resort, Anse Chastanet
St Lucia Resorts and Places to Visit
Cheerful colours and stunning views out to the UNESCO World Heritage Pitons make Anse Chastenet a fantastic destination for an immersive St Lucian stay. The weekly Jazzy Champagne Sunset Cruise delivers true carnival spirit making for the perfect escape when you fancy a break from sublime views and poolside perfection.
Looking to experience the beating heart of St Lucia? Head to Soufriére, and you'll find plenty to explore, both above and below sea level. The imposing Piton mountains loom high in the sky here, but they also extend under the sea, creating an incredible underwater habitat for diverse sea life and coral reefs – it's no wonder Soufriére is renowned as one of St Lucia's best snorkelling destinations. If you'd rather stay on dry land, take a trip to the Botanical Gardens where you ca admire the rare and diverse flora and fauna blooming all around you.
Chocoholics rejoice – and head straight to Boucan (an idyllic resort for any chocolate-lover) in the Soufriére area. Nestled within the rainforest and cocoa plantation of luxury chocolatiers Hotel Chocolat, this adult-only boutique is situated on the Rabot Estate. Boucan's opulent accommodation features an exclusive fusion of St Lucian charm and sleek, modern style while the restaurant boasts a cocoa-inspired menu that's guaranteed to appeal to all of the senses.
Ladera offers an unspoilt forest retreat that's still only a stone's throw from the sea. Perfect for couples and honeymooners, the unusual design here offers full privacy even though each room lacks one wall. That serves to bring island paradise and majestic views of the Piton Mountains, Caribbean Sea and Soufriére Valley directly to your room, and each suite even features its own private plunge pool.
Head to the flatter, more developed north of the island to discover The Landings Resort and Spa by Elegant Hotels in Rodney Bay. This family-friendly resort has plenty to delight every member of your party, including floodlit tennis courts, golf facilities and a dedicated kids' club. Rodney Bay is home to Réduit Beach, one of the prettiest areas of coastline on the island and the perfect spot to relax. The nearby Marina offers a variety of places to drink and dine, with the atmosphere becoming ever more vibrant at the weekends.
Also in the north, you'll find Gros Islet, a tiny fishing village that's well worth a visit if you're searching for peace and tranquillity. However, on Friday nights, things become a little more exciting with the Friday Night Jump Up street party where you can taste authentic St Lucian food and take to the streets to dance with the locals.
Location
St Lucia enjoys an enviable location in the eastern Caribbean Sea, on the boundary with the Atlantic Ocean. It is a sovereign island country located in the West Indies.
Flights to St Lucia arrive into Hewanorra International Airport, located on the southern part of the island. Upon arrival, you will be met by our representatives for your hotel transfer; by car or helicopter depending on your preference.
When it's time to return home, you will have access to the airport's Iyanola Executive Lounge to ensure a comfortable and relaxing start to your journey.
General Information
Time difference: St Lucia is 4 hours behind the UK (GMT -4 hours)
Flight duration: The flight to St Lucia is about 8 hours and 30 minutes long. 
Currency: Eastern Caribbean dollar (ECD) although US dollars are readily accepted.
Capital: Castries
Language: The official language of St Lucia is English; however, around 95% of the local people speak St Lucian Creole French.
Visa Information: British passport holders do not need a visa to enter St Lucia. 
Voltage: The standard voltage is 240 V. The frequency is 50 Hz. You can use electrical appliances in St Lucia if the standard voltage in your home country is between 220 – 240 V (as it is in the UK).
When is the best time to travel to St Lucia?
If you're longing for warm weather and sunshine, St Lucia is the ideal holiday destination any month of the year – average temperatures for St Lucia hit the high 70s all year round, although September, October and November are the rainiest months of the year, with up to 19 days of rainfall during both September and October.
The island is a hive of activity during summer and late fall, but there is a much higher risk of hurricanes. The busiest and most expensive time to visit St Lucia is during the island's driest season, which falls between December and April.
We would recommend that the best time to visit St Lucia is during May or June when temperatures are likely to be in the high 70s to 80s, and there are reasonable room rates at some of the island's best luxury best hotels. Music lovers should definitely consider visiting in early May to attend the St Lucia Jazz & Arts Festival, which is held annually at Pigeon Island National Landmark.
Destination Activities
Whether you're looking for a relaxing getaway or a fun-packed adventure, St Lucia has activities to keep every guest entertained. Here are our top picks for the best things to do during your holiday to St Lucia:
Explore Castries Market
Established in 1891, St Lucia's biggest open-air market is ideally situated at the centre of the island's capital. This colourful affair is your one-stop destination for spices, locally produced arts and crafts and delicious locally grown fruits and vegetables. Breathe in the sights, sounds and smells of local life at the market between the hours of 7am and 1pm (daily) before taking a well-earned rest to enjoy some local street food delights.
Fill up at the Friday Night Fish Fry
Check out the quaint fishing village of Anse La Raye on a Friday night – you'll find the whole main street lined with local people cooking up a storm. Enjoy crayfish, lobster or grilled fish accompanied by roasted bakes and corn. Live music and a steady flow of drinks add to the energy of this traditional St Lucian evening out.
Take a soak in the Sulphur Springs
Visitors to St Lucia can enjoy a natural mud bath experience at the Sulphur Springs in Soufriére. Slather your body in the warm grey mud, rinse off in the thermal spring pool before cooling down underneath a natural waterfall. Best of all, the waters of Sulphur Springs are packed full of minerals which are believed to offer bathers a number of healing benefits.
Charter a sailboat
If setting sail on the Caribbean is on your bucket list (and why wouldn't it be!), consider chartering a sailboat or powerboat from Marigot Bay or Rodney Bay. Sailing offers a wonderful way to explore St Lucia's many welcoming bays and coves, and you can choose to travel with or without a crew. If you fancy a longer journey, why not venture through the nearby Grenadines?
Visit Marigot Bay
Lying just five miles south of Castries, Marigot Bay is famed for being one of the most beautiful natural harbours on the Caribbean. Spend a little time admiring the yachts and sailboats at Capella Marina, indulge in a delicious waterside lunch or take the small ferry across the bay to the tiny beach and indulge in some rest and relaxation.
Food & Drink of St Lucia
St Lucian cuisine combines Creole, French, Indian and British delicacies and there are many delicacies to enjoy whilst you are there.
The fertile soil of the island helps to produce food that is both attractive and delicious in equal measure, so St Lucian chefs love to place a high emphasis on the presentation of their food.
Packed with spices, natural flavours and the freshest seafood, you'll find a dish to suit every palate here, whether you prefer the convenience of casual street food fare or the elegance of a fine dining experience.
Typically, St Lucian's enjoy a diet of limited protein alongside plenty of starchy foods, vegetables and fruits. Unsurprisingly, seafood is always readily available, including lobster, fresh fish and shellfish.
Popular St Lucian dishes include:
Green Figs and Saltfish
This national speciality is usually made using kippered herring or salted codfish and served with green figs (unripe bananas).
St Lucia Lobster
Choose from a variety of options from lobster ceviche and steamed lobster tails to langouste (spiny lobster) sushi.
Pepper Pots
A traditional St Lucian stew made using whatever vegetables, fish or meat are available.

St Lucia Lambi
A popular weekend dish that's often enjoyed at St Lucian street parties. Conch shellfish is cooked in a sauce made with plenty of spices and seasoning.
Fried Plantain
Plantains are a non-sweet variety of banana that must be cooked before eating. Many of the local St Lucian restaurants fry plantains in coconut oil before seasoning and serving them with a dash of spicy sauce.
Events & Festivals
There is always a party going on somewhere in St Lucia, with everything from lively music festivals and local cultural celebrations to weekly fish fries and buzzing street parties.
Here's the lowdown on some of the island's most popular annual events:
January
Nobel Laureate Week – a celebration of the achievements of St Lucia's Nobel Laureates, Sir Arthur Lewis and Sir Derek Walcott. Workshops, exhibitions and discussions take place throughout the week to commemorate their achievements.
February
Independence Day – A colourful and lively annual celebration of St Lucia's independence anniversary.
May
St Lucia Jazz - Regarded as the best jazz festival in the Caribbean, the St Lucia Jazz Festival produced in collaboration with Jazz at Lincoln Centre sees the biggest names in modern jazz showcasing their talents at a whole host of venues across the island.
June
Fishermen's Feast (Fete Peche) - St Lucian Fishermen take part in this annual thanksgiving celebration on the last Sunday in June.
June – July
St Lucia Carnival - The St Lucia Carnival celebrates Caribbean culture, history and creativity. It features a range of competitions, community events and a seemingly endless calendar of fetes and parties. The event finale is an energetic, fun-packed two-day street parade featuring live bands and DJ's, colourful carnival costumes and the joyful merriment that's typical of the Caribbean culture.
September
Food and Rum Festival - Designed to attract the very best chefs, food critics, wine lovers and rum connoisseurs from across the globe, this unique festival showcases St Lucian and other Caribbean restaurants, chefs, rums and food/drink products. Epicureans will delight in the many cookery demonstrations, tastings and culinary experiences, all complemented by music and other cultural performances.
Still need a little more help?
You can speak to an expert Travel Specialist for some first-hand advice by giving us a call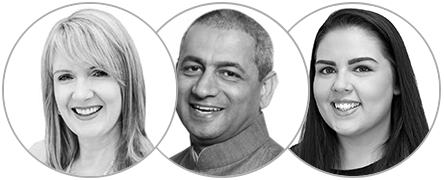 Enquire Now
Our World, Your Way
Trust &
Heritage
One of the most trusted names in luxury travel
Over 40 years' experience in worldwide holidays
Fully bonded and protected
True
Travel Experts
We use our first-hand expertise to create a bespoke holiday
We've spent years establishing industry-leading contacts
Insider knowledge: our team travel to all our destinations
For Us,
It's Personal
We get to know you personally, so your trip is perfect for you
You'll be looked after by your own personal Travel Specialist
From meet & greets to private transfers – we'll make it happen
On hand when
you need us
24/7 assistance throughout your holiday
Our travel experts take care of you every step of the way
Our dedicated concierge team will take care of all the details