From its beaches to its boulders, the Seychelles is an extraordinary destination for luxury travellers, with endless wonders to discover - natural, cultural and culinary.
From the exquisite and untouched white-sand beaches and verdant jungles to the futuristic boulders that seem to be carved by the hand of some abstract sculptor, every corner of this phenomenal destination is simply breathtaking.
Seychelles is a paradise like no other. Strewn across the Indian Ocean like minute pearls of perfection, the 115 islands of the Seychelles beckon travellers of all kinds, from couples in search of the dream luxury honeymoon, to families looking for a serene escape.
There are so many reasons to visit the Seychelles, but surely one of the biggest draws here are the beaches. Nowhere in the world will you find bays more beautiful and unique than here, from the small coves to Anse Source d'Argent - the world's most-photographed beach.
You will often hear the Seychelles described as being "a thousand miles from anywhere", and when you arrive, you will immediately understand this popular turn of phrase.
Although the islands are abundant in natural beauty, offer fascinating cultural experiences and endless exhilarating activities, this destination still maintains a peaceful and authentic atmosphere.
You may find it hard to understand why everyone isn't heading to the Seychelles for their luxury holiday - but whilst this phenomenal destination remains under the radar, just revel in the tranquillity!
All of our holidays are tailor-made to your requirements by an expert Travel Specialist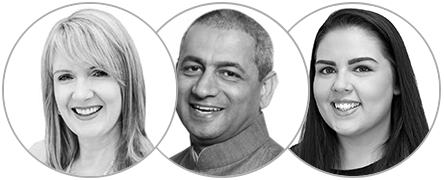 Total results: 13
Sort by:
Why you'll love it here...
Cocktails are made tableside so you can customise and learn the recipe

All villas see sunrise and sunset from floor-to-ceiling windows and private pools

Enjoy use of the resort's own helipad for a fast transfer from the airport

Discover the joys of island-hopping - the resort is a great base for exploration
Why you'll love it here...
Swim with turtles in the waters surrounding the resort

Take a cooking class with the talented chefs and learn the secrets of the local cuisine

Enjoy a private dining experience at Chef's Kitchen - the menu will be tailor-made with your favourite ingredients

Venture out on a scenic boat ride and visit the Unesco World Heritage Site Vallée de Mai
Why you'll love it here...
This is the perfect hotel for island hopping in the Seychelles

There is entertainment every night in the hotel
Why you'll love it here...
Tiny private island hideaway with just 11 butler-serviced villas for the ultimate personal service

Enjoy sunset drinks and canapés on the granite rocks while the waves lap below

The Chef's 'spoil, surprise, personalise' concept ensures every guest loves their meal

Beach Buddy programme for children offers tailored activities for little guests
Why you'll love it here...
Discover three separate beaches that ensure you can always pick the perfect spot

Unwind on the natural beach with dedicated beach service keeping you refreshed

Get active and enjoy the water with a variety of exciting watersports

Green fees on the Seychelles only 18-hole course are complimentary
Why you'll love it here...
All-villa resort with accommodation options on the beach or with panoramic ocean views

Dining experiences can be arranged whenever and wherever you like at no extra cost

The resort's private helipad offers the perfect opportunity for island-hopping

Personal butler takes care of every need including making breakfast each morning
Why you'll love it here...
Head to the spa for sunrise yoga and start your day the right way

Unwind in the luxurious spa and discover the best spot to catch the sun rising

Sponsor a coral to be replanted in the reef and receive updates as it grows

Kids will love discovering a pirate chest full of toys on the beach
Why you'll love it here...
Discover incredible activities around the resort including ziplining and rock climbing

Enjoy luxury airport transfers and island-hopping with use of the private helipad

Children get bracelets during their stay which they can exchange for drinks and ice cream

Find inner bliss with access to the largest spa in the Indian Ocean
Why you'll love it here...
Escape to this 375-acre island ringed by white sand and reefs perfect for diving

Enjoy a complete digital detox without the distractions of mobile phones and televisions

Visit the farm to collect farm-fresh eggs for breakfast and dine on farm-to-table cuisine

Swim with sea turtles, spot rare birds, and go deep-sea fishing at an ocean drop-off
Why you'll love it here...
Enjoy a private dinner on the beach or under the stars in magical locations

Desroches Island has 14km of white sand beaches just waiting to be explored

The 933-acre island has a coral reef and forested pathways inhabited by majestic tortoises

Discover 15 dive sites nearby offering wall dives, tunnels, deep caves and swim troughs
Nature
The natural diversity is difficult to comprehend until you experience it for yourself. Luscious rainforests climb the hillsides transitioning into misty forests full of rare wild orchids. Tropical cinnamon, coconut and banana plantations rub shoulders with rustling palms and lush botanical gardens. Off the coast, breathtaking coral reefs await underwater explorers, frequented by shoals of tropical fish and unique visitors including turtles and sharks.
Spend your days sunbathing on picturesque beaches, hiking through the jungle to discover alluring plunge pools and cascading waterfalls. Explore the Vallée de Mai Nature Reserve, a UNESCO World Heritage Site on the island of Praslin, where you will find thick throngs of Coco de Mer palm trees - one of six endemic plants that the reserve is famous for. You can even sample the juice of the Coco de Mer, just like a coconut!
Here, you can also enjoy fascinating wildlife spotting, seeking out rare species such as the Seychelles black parrot, tiger chameleon and many more.
If you ever tire of the Seychelles' natural riches, you will find plenty of cultural attractions to enrich your trip. Sail across to the island of la Digue, a traditional Creole islet where horses and carts or old-fashioned bicycles are the main modes of transport, and mills are powered by ox.
Alternatively, take a day trip to the capital to discover the Seychelles' unique history. Visit Victoria Clock Tower - also known as Little Ben - to learn about the colonial history of the islands and marvel at its unusual architecture.
Afterwards, spend a few hours wandering around the gorgeous Victoria Botanical Gardens, which are home to over 500 species of exotic and indigenous plants, along with fascinating animals which you can discover around the grounds' forested areas, boulders and caves.
Island Hopping
Whatever kind of luxury holiday you are planning, the Seychelles are a wonderful destination to choose. This is a fantastic choice for a twin-centre holiday, combining the historic hustle and bustle of South Africa or the Middle East with the serenity of the Seychelles. Alternatively, why not book an island-hopping experience, allowing you to immerse yourself in the cultural capitals and desert islands of the Seychelles alike?
Paradise means something different to everyone, but whatever it means to you, the Seychelles will deliver it. Whether you are looking for private island bliss, luxury spa hotels or sophisticated hillside villas, you will find endless choices in the Seychelles.
At Inspiring Travel company, we are experts in curating unforgettable luxury travel experiences around the world, and we can make your dream holiday in the Seychelles a reality, from the perfect accommodation to tailor-made tours and activities.
General Information
Time Difference: The Seychelles is 4 hours ahead of the UK (GMT +4 hours).
Flight Duration: The average duration of a flight from London to the Seychelles is 10 hours.
Currency: The local currency is the Seychellois Rupee (SCR). However, you should take GBP with you in order to pay any hotel bills.
Capital: Victoria is the capital of the Seychelles.
Language: The official languages are English, French and Seychellois Creole.
Visa Info: British passport holders do not need a visa to travel to the Seychelles.
Best time to travel
The Seychelles archipelago boasts a warm climate year-round, without any of the extremes you might expect from a tropical destination. Temperatures tend to remain within the balmy range of 24°C to 32°C, making this the perfect getaway for those seeking sun and relaxation.
However, the Seychelles are also a popular destination for fans of watersports and sailing, and in this case the time of year does play a part in dictating which is the best season to visit. Between October and March, north-westerly trade winds blow at an average of 8 to 12 knots, whereas from May to September the winds reach 10 to 20 knots, which is preferable for sailing.
If you're interested in diving, on the other hand, April and October are prime months to visit the Seychelles, because water temperatures are high and visibility often exceeds 30 metres.
Location
The Republic of Seychelles is an archipelago state of 115 islands situated around 900 miles east of mainland Africa. You can reach the Seychelles via flights leaving from most major UK airports, either direct or transferring in airports such as Istanbul and Dubai, to reach Seychelles International Airport.
Upon arrival at the airport, you will be greeted by our representative and transfer to your chosen hotel either by car or helicopter. Travel between the islands that make up the Seychelles is possible by bus, car, domestic flights and ferries.
Seychelles Activities
A holiday in the Seychelles isn't all about sunbathing. Well - unless you want it to be! However, for those who fancy a bit of adventure during their trip, the Seychelles has an endless variety of activities to offer.
Diving and snorkelling in an underwater wonderland
The Seychelles' prime position in the Indian Ocean makes it a veritable haven for divers. Many of the islands are entirely ensconced by untouched reefs, which are home to over 300 species of fish and more than 100 varieties of coral. Valhalla is a particularly popular destination for diving, with visibility in excess of 30 metres. However, those who are simply interested in snorkelling will find endless awe in the underwater world of the Seychelles. Take a trip to Sainte Anne National Marine Park to explore the colourful corals, or snorkel off Sunset Beach on Mahé to spot hammerhead sharks and mysterious manta rays.
Record-breaking fishing
If you prefer to catch fish than to swim with them, the Seychelles is the perfect choice for your next luxury holiday. Both big game and fly fishing are hugely popular, with ocean floors reaching 1,800 metres in depth. There is a strict catch-and-release policy in force, and several rules to preserve the biodiversity of the region. However, you can enjoy recreational fishing across the islands. In fact, record-breaking fish have been caught here, including dog-tooth tuna and sharks.
Adrenaline-inducing watersports
Seeking a thrill? If so, the waves are the place to be. You can enjoy pulse-racing windsurfing, exhilarating water skiing and paragliding, as well as more easy-going dinghy sailing - all on the gorgeous azure waters. With such exquisite surroundings, calm waters and wonderful weather, there could be no better place to spend a day on the waves.
Relax with a spot of golf
Golf has a well-established history in the Seychelles, making it a fantastic destination for golfing fans in search of a little luxury. There are plenty of brilliant clubs to choose from across the islands, one of the most popular being the Seychelles Golf Club on Mahé. This former coconut plantation features nine holes spread across the picture-perfect greens. To step up the challenge, take a trip to Praslin's impressive par-70, 18-hole championship Lémuria course. This stunning course leads on to Kerlan Cove Beach, and features holes fringed by palm trees descending into a steep hill among the jungle. The 15th hole of the course is famous, as players have to tee off from a ridge overlooking Anse Georgette, driving over 150 metres to hit the green beyond.
Go wild for hiking
With natural beauty in such abundance, it would be remiss to visit the Seychelles without indulging in a spot of hiking. The islands of Mahé, La Digue and Praslin all boast a number of well-marked trails heading inland, with spectacular scenery to enjoy along the way. One of the most popular hikes is the three-hour trek from Anse Royale to Anse à la Mouche. This trail follows the hills of Mahé, through palm-fringed valleys where you can spot a range of rare wildlife, and enjoy sweeping views over the turquoise ocean beyond the island itself.
Events & Festivals
The Seychelles is more than just pretty beaches. Owing to the country's diverse cultural makeup, you will find everything from creole to Christian festivities taking place across the islands.
Festival Kreol
One of the most significant cultural celebrations in the Seychelles is the annual Kreol (creole) festival. This is actually the oldest pan-creole event in the world, so the festivities are not just about entertainment - it's a piece of history playing out in the streets. Kreol Festival is held during the last week of October in the capital of Victoria. You can expect to experience all the kinetic atmosphere of any creole celebration, with music, dancing, art exhibitions, theatrical performances, processions and much more.
Carnaval International de Victoria
Carnival is another vibrant event that will provide lasting memories during your holiday. The Carnaval International de Victoria sees the capital light up for a weekend of revelry, celebrating the island's mixed cultural heritage with live shows, open-air parties and parades all across the city. Make sure to watch the procession, because locals spend many months crafting intricate and unique costumes to flaunt during the festival.
SUBIOS Underwater Festival
Being such a unique destination for snorkelling and diving, it's very fitting that the Seychelles hold a festival each year to celebrate their subaquatic riches. The SUBIOS Underwater Festival showcases the islands' incredible underwater flora and fauna with a series of talks, shows, film screenings and competitions each year.
Seychelles Sailing Cup and Regatta
Fans of sailing should book their Seychelles luxury holiday during the month of January, as this is when the popular Seychelles Sailing Cup takes place. Regatta is another popular sailing event, which involves not only watersports but also a range of activities, such as athletic competitions, a Miss Regatta beauty pageant, Mr Regatta bodybuilding contest and much more. Head to Beau Vallon beach to enjoy the celebrations and enjoy local Seychellois cuisine from countless street food stalls.
Seychelles Arts Festival
Alternatively, if you are more interested in arts and culture, then you will enjoy The Seychelles Arts Festival. This event takes place every May, and is organised by the National Arts Council to raise the profile of local artists. During the event, you can visit many art exhibitions, watch music and dance performances, enjoy storytelling circles and even take a course with a Seychellois artist to learn a new skill.
Food & Drink
In a country so rich in biodiversity, it is unsurprising that the local cuisine of the Seychelles is equally rich and varied. Here, many worlds meet, and their flavours are thrown into a melting pot of delicious food. Freshly-caught fish, hand-picked fruit and home-cooked curries are just a few of the mouth-water staples of Seychellois cuisine.
If you have a soft spot for seafood, you'll be in heaven here. Surrounded by tropical waters that are home to countless unique fish species, the Seychelles has a thriving local fishing industry. Here, fishermen sell their bounty fresh from the boat - just listen out for the sound of a conch shell being blown, as this is the call that fresh catches have been brought ashore!
Fish
Of course, you can enjoy fresh fish in almost every restaurant here. Traditionally, fish is often prepared over a barbeque fired by coconut husks to infuse the fish with delicious flavours. You can also try the local delicacy of Pwason Sale - salted fish - which you will find on sale in most markets.
Curry
One of the most popular dishes in here is curry. Historically, spices were used as a preservative, and this has developed into an extensive curry offering. Dishes here are often based around masala spices, with curry leaves, chilli and freshly-made coconut cream. You can find fish curries, chicken curries, vegetarian options and even the local speciality of octopus curry!
Discover
Another local delicacy is 'sosis rougay'. The name of this dish translates as 'sausage rougay', and it features sausage cooked in a mouth-watering tomato, onion, garlic and chilli sauce, often with hints of ginger.
To find the best of Seychellois fare, all you have to do is head outside and take a walk. Visit a local market to find local snacks and sumptuous fresh fruit. Alternatively, there are countless fantastic restaurants to choose from. On the main island of Mahe, one of the best-loved eateries is Marie Antoinette.
This restaurant is run out of an ancient Creole house, and serves delicious Creole dishes, following a fixed menu.
Still need a little more help?
You can speak to an expert Travel Specialist for some first-hand advice by giving us a call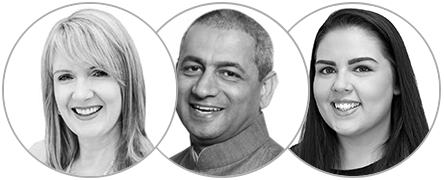 Enquire Now
Our World, Your Way
Trust &
Heritage
One of the most trusted names in luxury travel
Over 40 years' experience in worldwide holidays
Fully bonded and protected
True
Travel Experts
We use our first-hand expertise to create a bespoke holiday
We've spent years establishing industry-leading contacts
Insider knowledge: our team travel to all our destinations
For Us,
It's Personal
We get to know you personally, so your trip is perfect for you
You'll be looked after by your own personal Travel Specialist
From meet & greets to private transfers – we'll make it happen
On hand when
you need us
24/7 assistance throughout your holiday
Our travel experts take care of you every step of the way
Our dedicated concierge team will take care of all the details