Imagine taking gorgeous snapshots of Canada's National Parks, then spotting elusive wildlife roaming the landscape before sitting back as you to head to your next destination. By adding a bespoke train itinerary to your holiday, you'll see and do much more than you could ever have expected.
Our scenic railway journeys take you from one stunning location to another while providing amazing activities and plush surroundings. So, whether it's a tailor-made Deccan Odyssey itinerary or an immersive Royal Scotsman journey, make your next travel experience unforgettable by adding one of these beautiful routes to your adventure.
Read on to learn about the world's most scenic train journeys as chosen by our Travel Specialists.
---
1. Rocky Mountaineer – Vancouver to Banff/Lake Louise/Jasper, Canada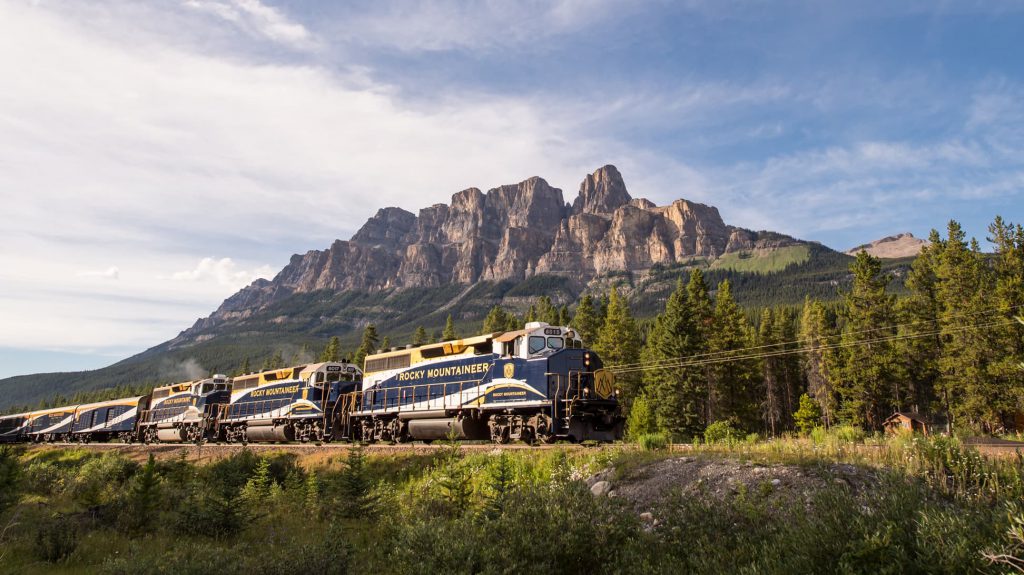 Begin your scenic Rocky Mountain railway experience in Western Canada, where the legendary train routes offer a fascinating insight into the Great White North. From the picturesque skyline of Vancouver to the rural mountainous landscapes of Banff, Lake Louise or Jasper, you'll spot magnificent wildlife amongst untouched forests and National Parks.
From day one, British Columbia's desert-like environment will captivate you with its utter beauty. Pass by the atmospheric rocky gorge that is Hell's Gate as you enter your second day of the journey. Here, the elk, moose and bear population of Pyramid Falls and Yellowhead Pass will astonish you.
Find out more in our guide to the best time of year to visit British Columbia.
---
2. Rocky Mountaineer – Utah to Colorado, USA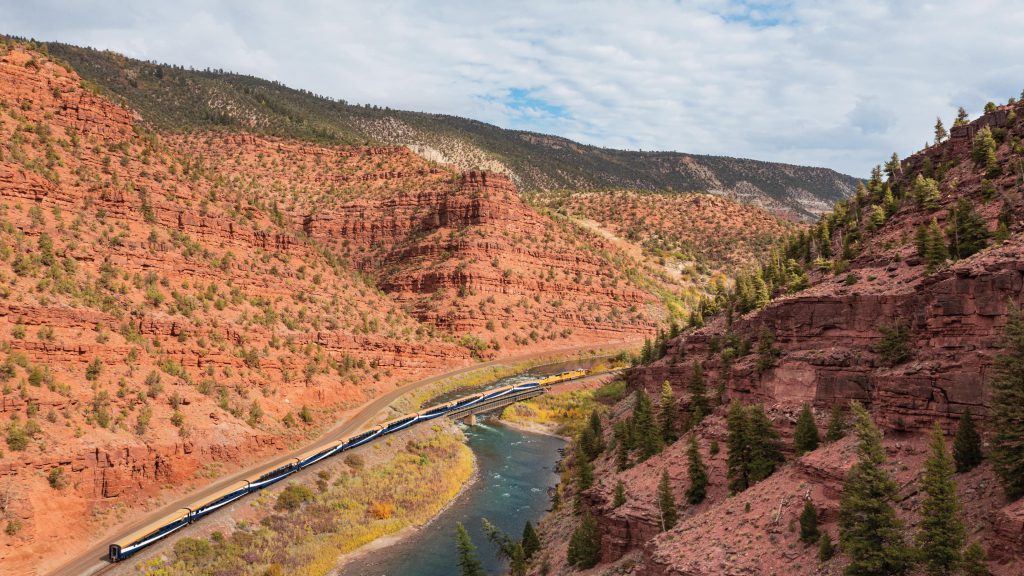 For an alternative view of North America's spectacular scenery, take the Rocky Mountaineer from Denver to Moab on the 'Rockies to the Red Rocks' scenic train journey. Here, you'll be greeted by a marvellous red sandstone backdrop and vast canyons while sipping signature cocktails from the comfort of your seat.
The Rocky Mountaineer's panoramic windows offer a front-row view into the beautiful scenery on display. Ruby Canyon will impress you with its sheer stature while Mount Garfield – named after former President James Garfield – invites you to climb atop its steep summit. Cross the Continental Divide and be inspired.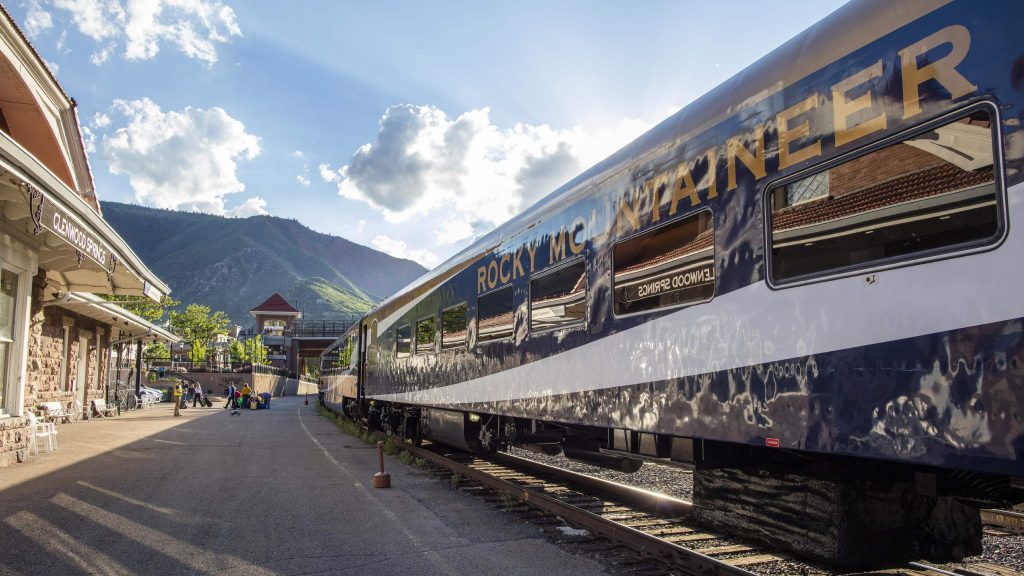 "For an extended visit, add a self-drive tour of the Big 5 National Parks of Utah. Bryce Canyon, Zion, Arches, Canyonlands, Capitol Reef – these natural wonders of the earth are begging to be explored." – David Pointer, Product Manager
---
3. Rovos Rail – South Africa to Botswana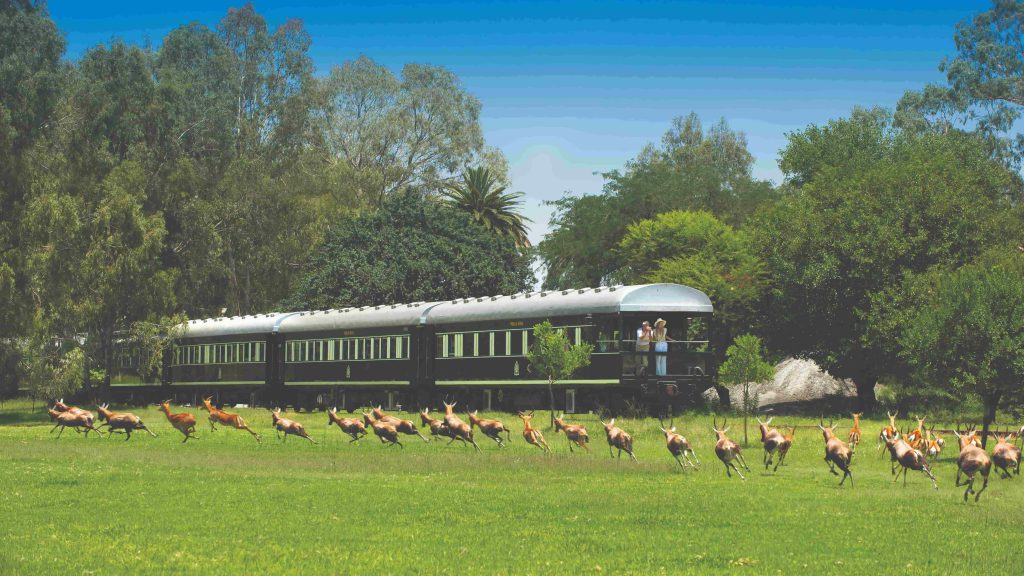 Meandering around spectacular winelands and serene rivers, this majestic rail adventure is an immersive experience that connects South Africa to Zimbabwe. On the way, you'll stop by Hwange National Park to discover local wildlife before admiring magnificent views at the incredible Victoria Falls. Then, explore Chobe River in Botswana where you can enjoy various activities and lunch aboard the Zambezi Queen.
This iconic train journey will leave you utterly speechless as the amazing landscapes, premium suites and staggering amount of things to do make it an unforgettable experience. To cap it all off, the accommodation is nothing short of luxurious.
If you want to include a wildlife experience, see our best South Africa safari lodges.
---
4. Tranz Alpine Express – Christchurch to Greymouth, New Zealand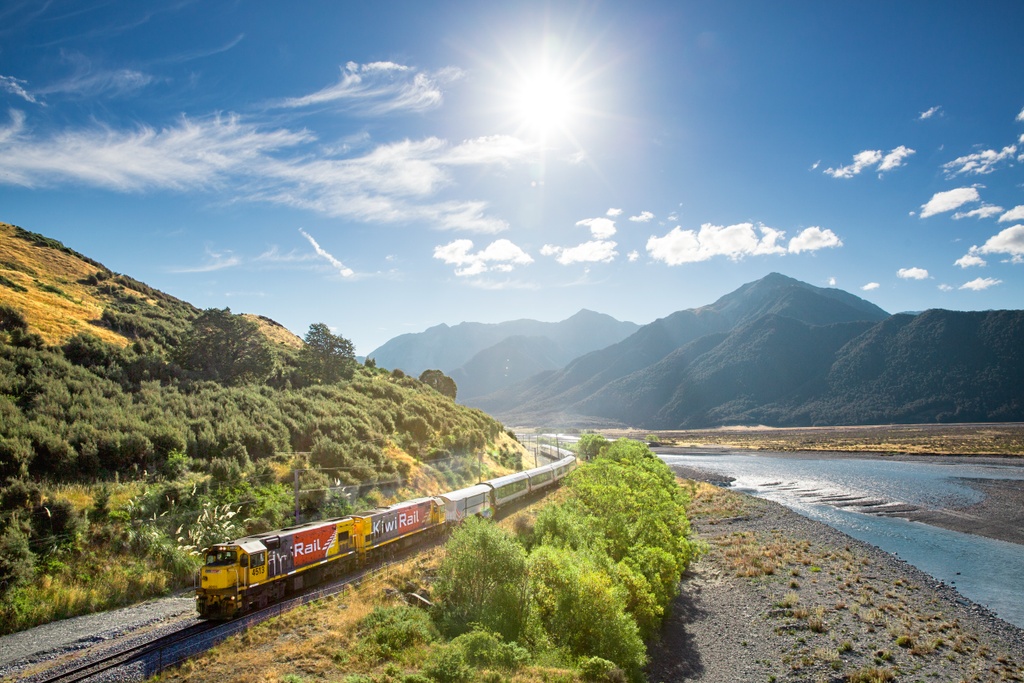 Before witnessing amazing views and dramatic landscapes via the Tranz Alpine Express, take a self-drive and explore New Zealand via Mount Cook to Queenstown. The 'Land of the Long White Cloud' is home to charming towns and picture-perfect, lush surroundings. So, be sure to snap some awe-inspiring shots when travelling coast to coast.
Once you've dropped your car off, add a tailor made rail holiday to your experience. Board the Coastal Pacific from Christchurch and stop overnight in Kaikoura to go whale watching. From Kaikoura, marvel at the beautiful mountain ranges, marine wildlife and coastlines before finally settling in Picton.
"Following your train journey, why not head off to see the Marlborough Sounds? These four distinctly different Sounds – made up of Queen Charlotte, Kenepuru, Pelorus and Mahau – are more than ideal for boating and dolphin watching." – David Pointer, Product Manager
---
5. The Ghan – Adelaide to Darwin, Australia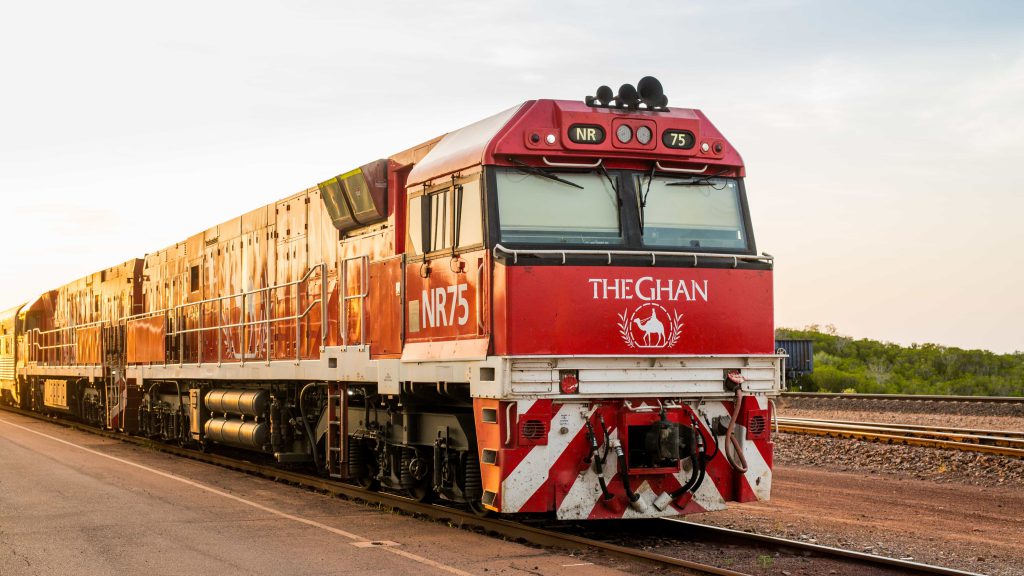 Experience the Outback's sweeping views on one of the most fascinating rail journeys in Australia as The Ghan gently chugs away. Enjoy premium service aboard this luxurious flagship train with delicious three-course dinners and accommodation provided. Then feel free to stretch your legs and observe the country's stunning surroundings.
The Red Centre Spectacular 2024 makes this iconic train's route extra special. During the route, you'll catch the sunrise over Uluru, take a fascinating walk through Kings Canyon and enjoy a guided tour of Standley Chasm. As you embark on this immersive 11-day journey, you'll explore everything Australia has to offer.
---
6. Belmond Venice-Simplon Orient Express – Venice to London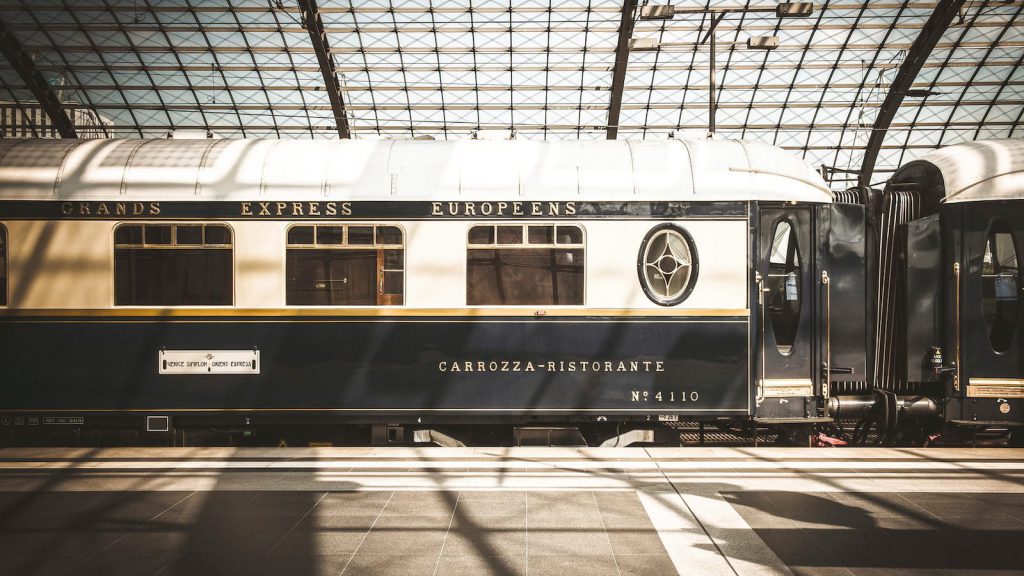 Transporting you between two iconic locations, the Belmond Venice-Simplon Orient Express is a classic passenger train that explores magnificent scenery such as Italy's stunning deep valleys and France's rolling countryside hills. The uber luxurious exterior is matched by the equally impressive interior which oozes style and sophistication.
Explore the romantic Grand Canal of Venice via gondola and pop Champagne in celebration of this incredible experience. Through your bespoke European itinerary you'll dine on a delicious three-course meal, sample the sommelier's selection of wines and retire to your cosy suite. Then, upon waking, enjoy a sumptuous Continental breakfast before eventually departing.
"Enjoy a morning cup of coffee as you take in picturesque sights and spectacular sounds around Europe's top destinations – all from the comfort of a luxurious cabin onboard this iconic train." – Gabrielle Rowntree, Product Manager
---
7. Maharajas' Express – Mumbai to Delhi, India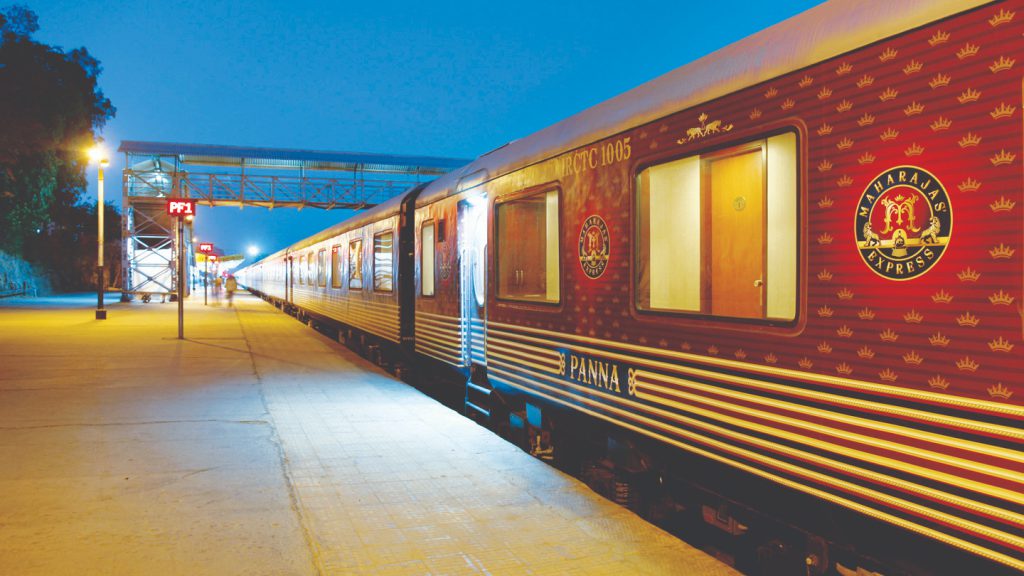 Voyaging to India's major cities such as Mumbai and Delhi, along with top destinations in the Taj Mahal and Ranthambore National Park, this scenic rail journey promises a memorable experience start to finish. With giant windows providing incredible views, you'll fall in love with this luxurious train in no time.
Rail travel on the Maharajas' Express feels like a dream as the leisurely pace allows you to explore the fascinating architecture of Jaipur and royal heritage of Bikaner. Devour delicious delicacies in Jodhpur on Thursday before picturing lavish peacock mosaics in Udaipur on Friday. This scenic train ride is unforgettable.
---
8. The Vietage – Central Vietnam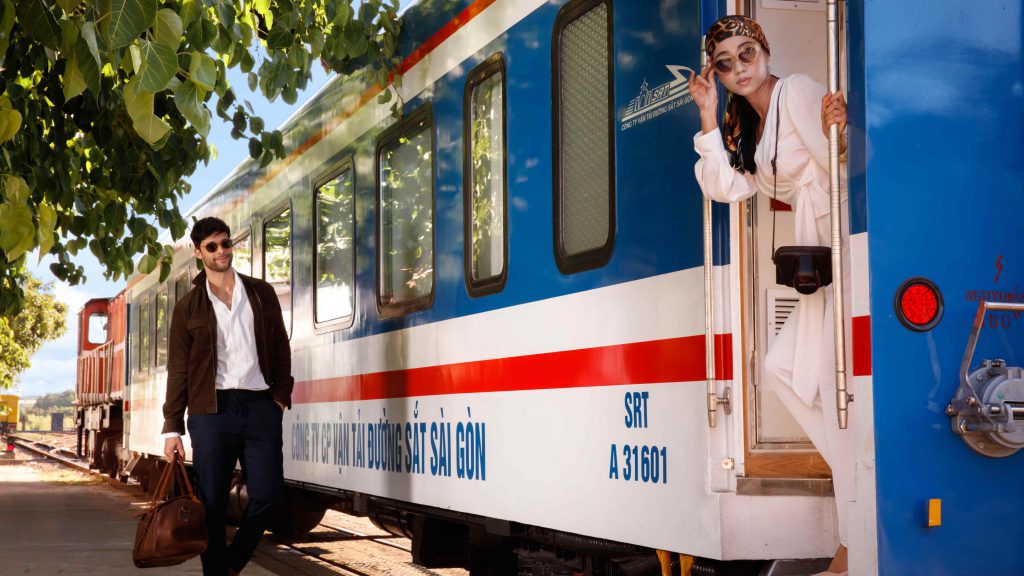 Departing from Da Nang Railway Station near Hoi An each morning, The Vietage takes you on a scenic train journey from golden shores to ancient temples and luxurious villas. Charming coastal city views of rice paddy fields and rocky mountains provide plenty of sights and things to do once you reach Quy Nhon. Not only that, but you can also learn the nation's martial art, Vovinam.
Enjoy modern Vietnamese cuisine and comfortable onboard facilities as your eyes wander between distant coves, beautiful beachfronts and timeless natural wonders. When travelling from destination to destination, get lost in an adventure featuring amazing landscapes and memorable experiences.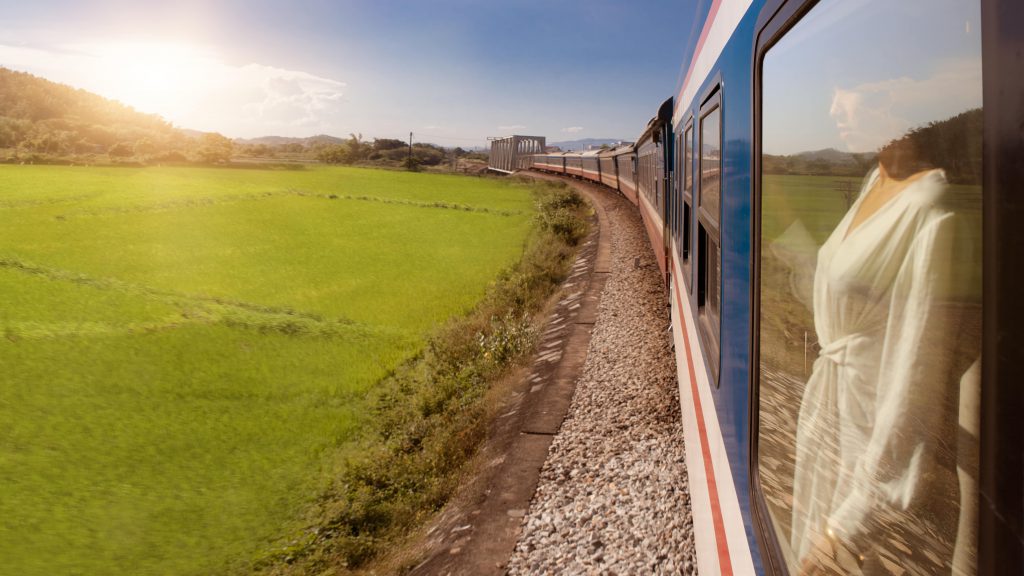 "With gourmet dining and relaxing treatments available throughout your journey, paired with incredible views of Central Vietnam, your experience will be nothing short of amazing. Absorb the captivating culture and enjoy every second of your adventure." – Erica Moore, Product Manager
---
Explore the world via unforgettable scenic rail journeys
Hopping from one luxurious train to the next and exploring the world around you can be incredibly exhilarating. So, start planning your perfect rail journey with our Travel Specialists and experience these scenic train routes, with personalised hotel stays and experiences along the way.
Whether it be a British Pullman railway holiday or scenic railway journey in Peru, our experts are at hand to make your dreams a reality. Simply contact us to speak to one of our Travel Specialists and see how we can create tailor-made itineraries for your most epic train journey imaginable.