In short, yes, you should visit Dubai for a winter holiday!
From October through to February, Dubai brings us the best of both seasons. The hallmarks of summer – sun, seas, beaches, cocktails, and parties – along with the aspects of winter we actually enjoy: a wholesome Christmas spirit, an explosive New Years and some exciting shopping opportunities.
Dubai is the place to be if you want to retain all the charms of the colder months while remaining nice and toasty. That should be reason enough but, if you still need convincing, read on for some of our experts' reasons why Dubai is simply one of the best places to base your winter sun experience.
1. The Weather
For those in cooler countries, it's likely you'll soon be enduring a period of chilly winter mornings. The inevitable ice-coated pavements and sharp, bitter winds don't allow for outdoor dining, or a relaxing sunbathing session.
Luckily, a winter trip to Dubai can bring about your summer 2.0., extending the warmer season just that little bit further. This doesn't mean overwhelming waves of heat, though. You can expect a peak of 25C in October and November, 21C in December, and 23C to 26C in January and February. It's just enough warmth to comfortably don your t-shirt and shorts on the beach while swerving the thick humidity of the summer season.
Dubai's winter months attract larger crowds than its scorching summers, making them slightly busier tourist months, but this only adds extra detail to the atmosphere that makes this place oh-so special. It's the ideal time to see Dubai at is most diverse.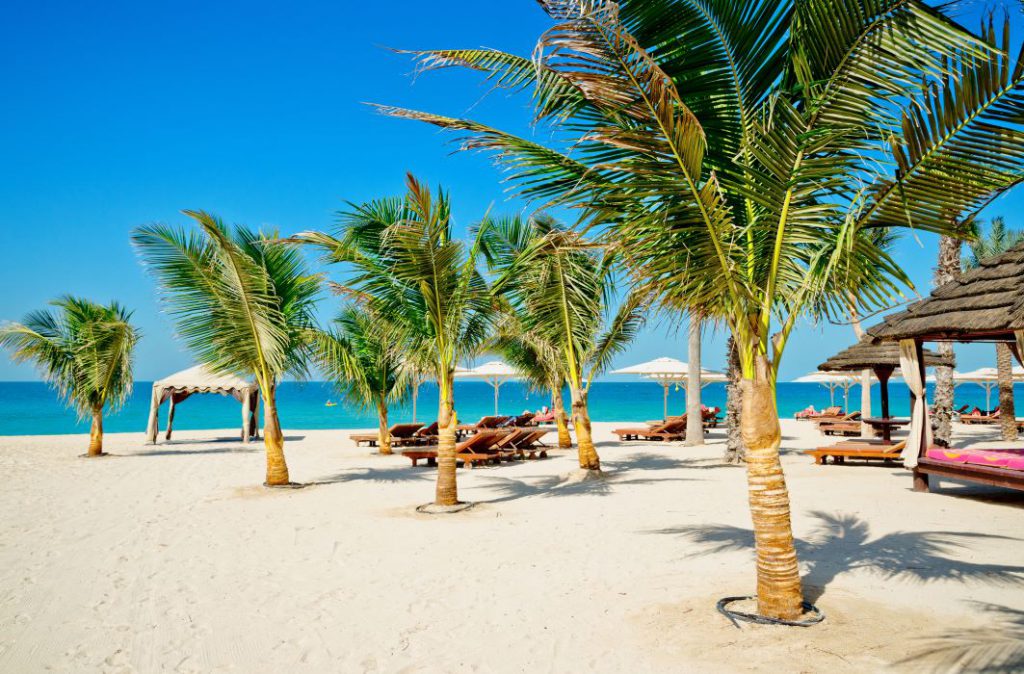 2. Attractions
The promise of pleasant weather means you'll have plenty of opportunities to explore Dubai's alluring tourist attractions and outdoor activities, which shine even brighter in the sunlight. Here are some (but not all!) of our favourites, certainly worthy of a visit during your winter holidays.
Burj Khalifa
Dubbed the 'Vertical City', Burj Khalifa is the world's tallest building, a man-made masterpiece towering over Dubai's sweeping deserts. At 828m (2,716.5 ft), the 200-plus storey Burj Khalifa has 160 habitable levels, more than any other building to date.
You can admire the building's majesty from the ground, with clear skies allowing optimum visibility and excellent photo opportunities.
Or, if you're feeling indulgent, you can try a High Tea experience at Burj Khalifa, Here you'll be treated to a glass of bubbly upon arrival at the top, and 360° views of the Arabian Gulf to accompany the rest of your evening. More drinks will be served on the outdoor terrace, along with a selection of delicious teas and coffees and immaculate gourmet. It's fine dining taken to extraordinary heights!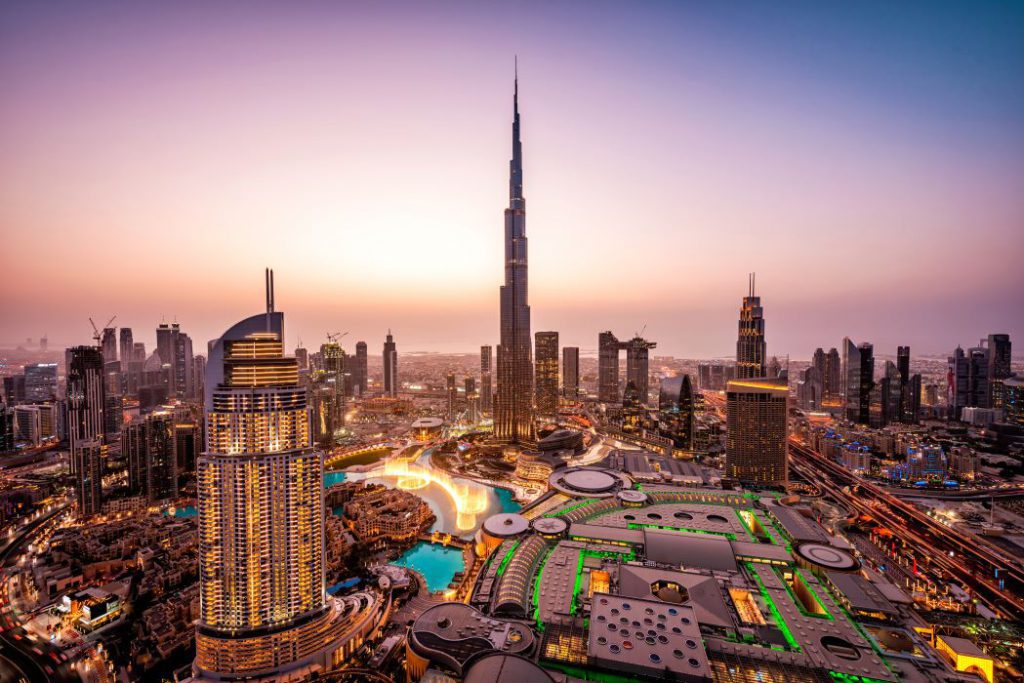 Palm Jumeirah
Dubai is traditionally hailed for its intricate skyline, made up of the looming skyscrapers you admire from the pavements. While it's still a fine piece of architecture, Palm Jumeirah is slightly different in this sense.
To gain its full effect, you need to view it from above, to see how creative minds have cleverly arranged a series of artificial archipelagos into a satisfying palm tree shape. You can take a private helicopter tour to view this, which will also shine a whole new light on other aspects of the city.
If you want to get even closer, the Palm Jumeriah hosts an array of five-star hotels across its leaves, promising bespoke service and optimum comfort. Options include Atlantis, The Palm and One&Only The Palm, among other big names.
Whether you choose to applaud its beauty from up above or check into into one of its luxurious hotels, Palm Jumeirah is as close to the Dubai's acclaimed glamour and glitz as you can get.
Dubai Parks and Resorts
Thrill-seekers can have heaps of fun in the winter sunshine at Dubai Parks and Resorts. Housing Hollywood-inspired theme parks across its staggering 25-million square feet of land, the good times will be seemingly endless. Here's a glimpse at some of your options:
MOTIONGATE™ Dubai
BOLLYWOOD PARKS™ Dubai
LEGOLAND ® Dubai
LEGOLAND ® Water Park
Each theme park entertains in its own unique way, including various treats for children to nourish their rich imaginations. They can dance with the animals from the Madagascar movie, glide through magical worlds on a rollercoaster adventure, or meet and greet the Smurfs – a very friendly bunch!
3. Shopping
Dubai is famed for its huge shopping malls, all shelved with products from world-famous brands. Across its various malls, you can browse designer boutiques, handicraft shops, and of course the local markets, where you'll find some authentic souvenirs to take home. Most malls are also equipped with spas, cinemas, and high-end cafés and restaurants, so you can break up your shopping trip with some pitstops along the way.
But where exactly is the best place to make your purchases? The Mall of the Emirates is a popular favourite, offering 560 shops and, surprisingly, an indoor ski slope! Meanwhile Dubai Mall is one of the world's largest shopping hubs, host to an impressive aquarium and a vast array of shops. Outside you'll find the iconic 30m Burj Khalifa Lake and a very conveniently placed set of luxury hotels.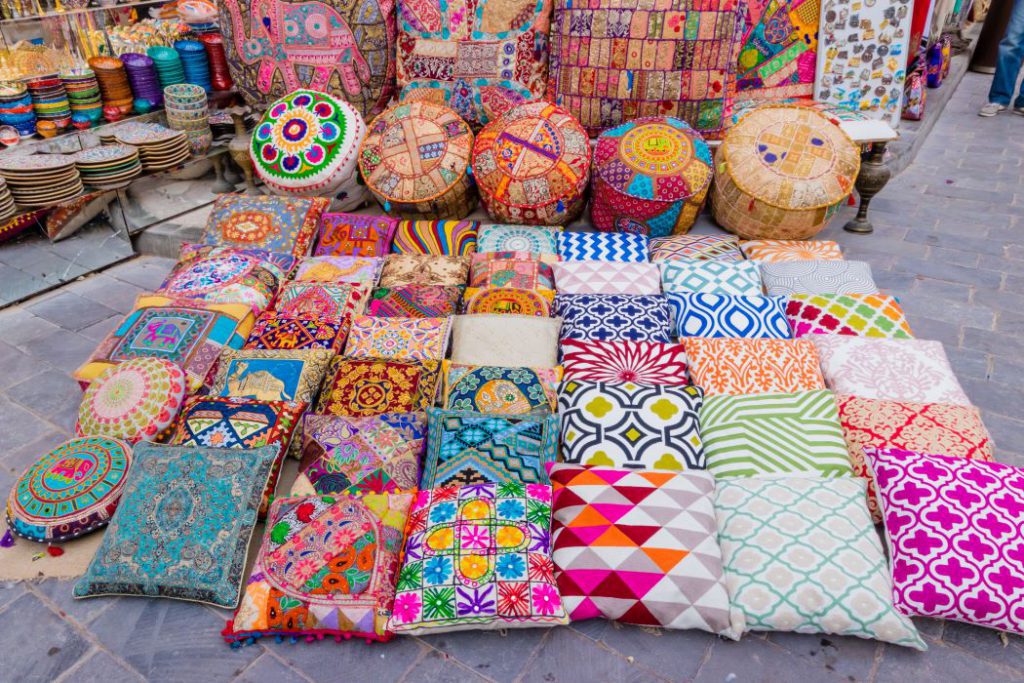 Bur Dubai Souk is souvenir central, with a range of textiles and fabrics available, and WAFI Mall is all about classiness. Deluxe products, fine dining venues and a stunning interior decorated with stained-glass pyramids comprise just some of its sophisticated landscape.
Alternatives include Souk Madinat Jumeirah, Dubai Marina Mall and Ibn Battuta Mall, which each offer their own charm and specialties. Wherever you choose, you can expect a truly unique shopping experience.
4. Christmas
As with everything in Dubai, the Christmas spirit is truly amplified as December arrives. There's a whole host of seasonal events spread across the month to get you in the mood, inspired by different cultures to diversify your experience.
For those prone to leaving their gift buying to the last minute, the Dubai Shopping Festival is your saving grace. It's open all the way up until the big day, with hugely discounted prices on high-end items. Secure the very best fashion pieces, jewellery, and electronics for your families' stockings at modest costs.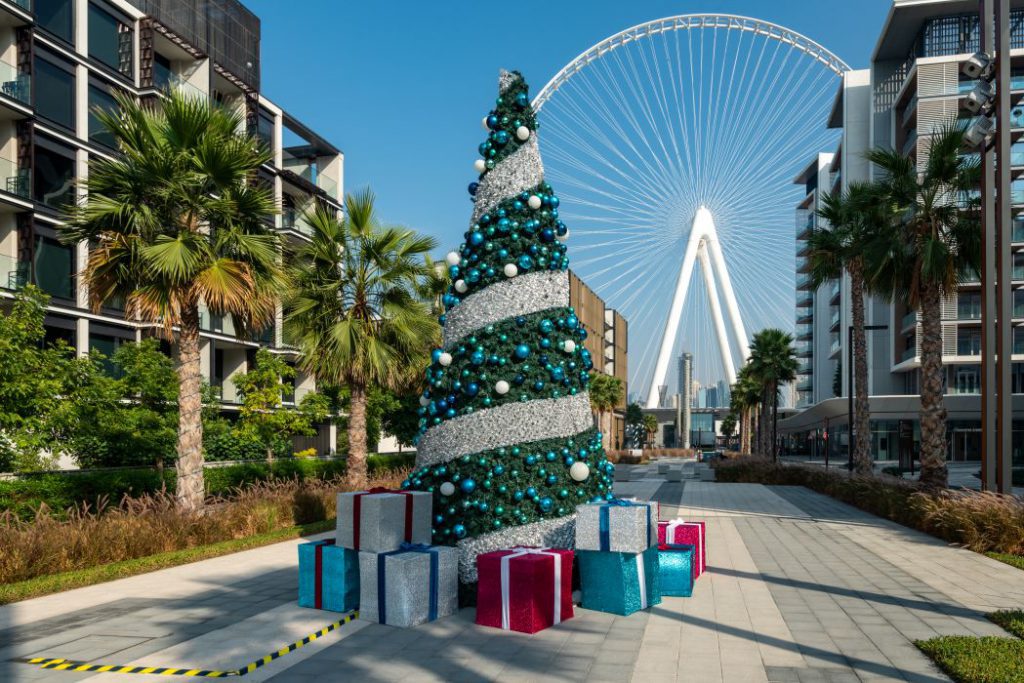 Meanwhile, those whose gift-giving is all sorted can take their smug selves off to the city's best family-friendly activities. Options include Ski Dubai, where you can watch a Christmas movie from the slopes, a viewing of the world-famous The Nutcracker at the Dubai Opera, or even a visit to The Global Village, the land of merry lights, bites and music. All these annual events are perfect for multi-generational families, keen to make memories and share new experiences.
5. New Years
Dubai reignites its celebratory spirit as the clock ticks towards twelve on New Years Eve. As you'll probably know, Dubai takes pride in its annual firework displays, aiming to make them bigger and better than any other city's. The event is spread across two locations to boost its impact, with displays at Burj Khalifa or The Atlantis Resort.
You can watch the action from your hotel rooms, from beachside restaurants dotted around the city or, given the scale of the displays, pretty much anywhere! Umm Al Sequim Beach is located between the two venues, so this is a great place to grab some seats.
Before the firework finale, there are many ways to enjoy the build-up. Plenty of clubs in the city host NYE parties. Barasati, Bahri Bar and Cavalli Club in particular offer some of the most popular events. You can take a luxury cruise along the river, picnic on the beach, or tune into the exquisite sounds of the Dubai Opera.
6. Formula One in Abu Dhabi
The winter months also welcome the F1 season and the Abu Dhabi Grand Prix. If you're a fan of fast cars and big, bustling crowds, this is the event for you. With help from the Sports Travel Specialist team at Spectate, you can finetune a truly incredible F1 weekend to remember.
The concierge service can help you to secure many perks, including the best views of the Yas Marina Circuit, exclusive post-race Amber Lounge hospitality and a stay at one of the city's best hotels. The incredible W Abu Dhabi is one such destination, a sensational hotel off the back of the racetrack, where celebrities and drivers are known to rest their heads for the night.
7. Hotels
Another hotel we'd like to raise a toast to is Caesars Palace on Bluewaters Island, tried and tested by ourselves, and easily deemed a triumph. This luxury paradise promises top-class facilities, including a private beach with a dedicated beach club, half a dozen restaurants, a ballroom, and a spectacular wellness spa. Even better, it's located just a short distance from a collection of top-class shops and show-stopping restaurants.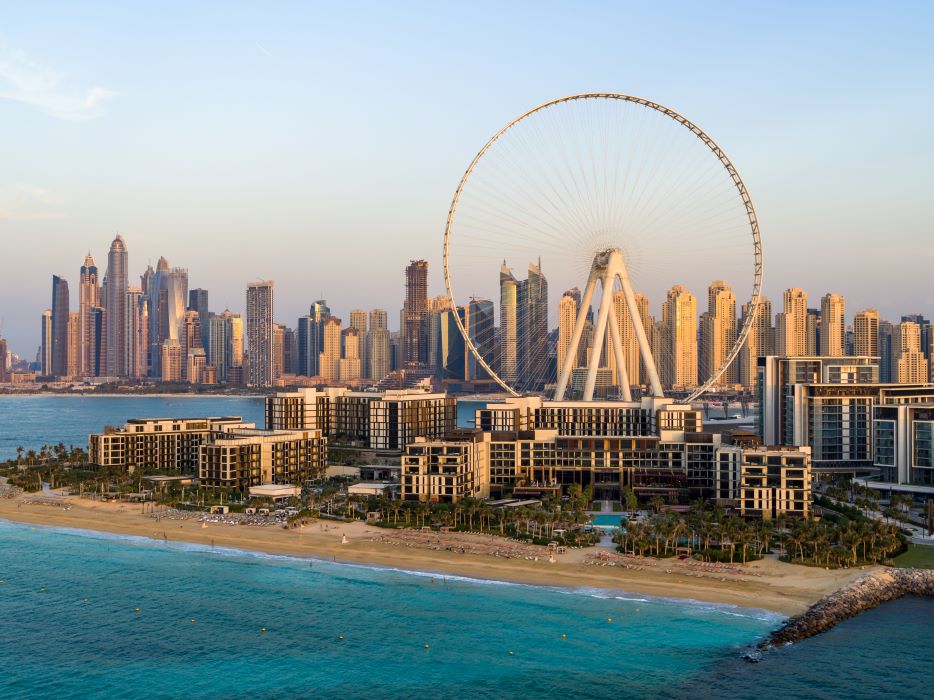 ---
Find your luxury winter hideout in Dubai
Our list of places to stay in Dubai isn't exhaustive; there are plenty more to choose from. To find the best spot to locate your Dubai winter getaway this year, you can contact us to speak to our Travel Specialists, who can share their expertise and help tailor-make your own bespoke itinerary.