America is home to vast and wide open roads leading to some incredible experiences. With a self-drive holiday, you can get behind the wheel and discover all this diverse land has to offer, from the deep forests of New England to the drifting Mississippi River. Breathe in the sea air on the Californian coast, dance the night away in Las Vegas or glide over the Golden Gate Bridge in San Francisco. You can find all kinds of adventures on one of our American road trip routes, with luxury, high-end hotels as your base while you explore.
As with all our tailor-made tours at Inspiring Travel, you can design each day on the road to suit your interests, whether you're a history buff, a celebrity spotter, a nature lover or all of the above.
Take a look at a selection of our best road trip holidays across the United States to give you some ideas for where to start.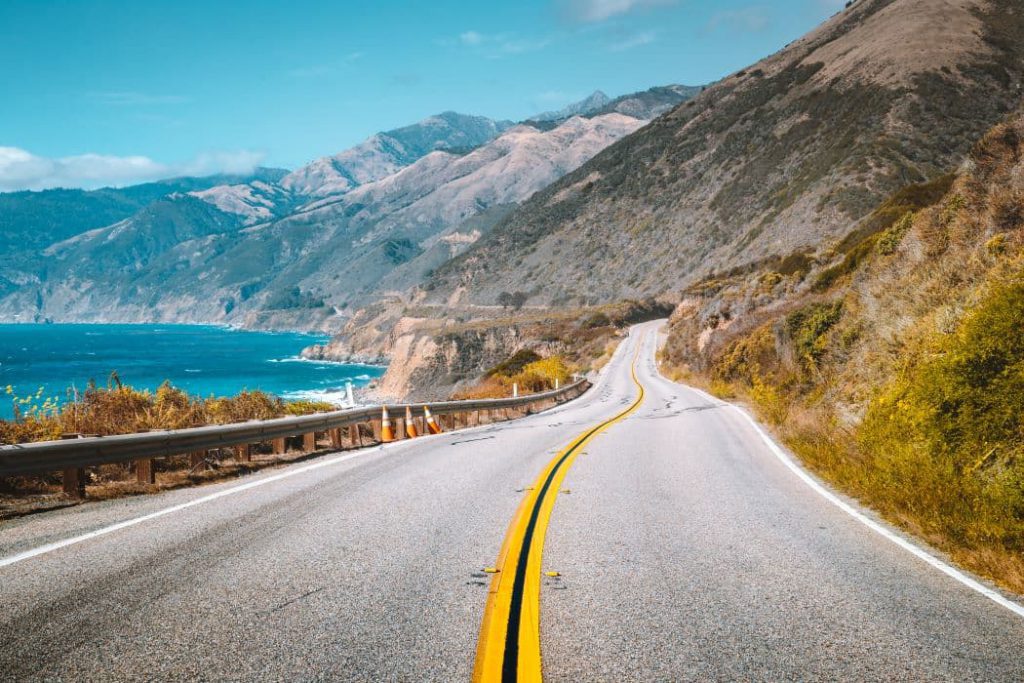 ---
The Ultimate Luxury New England Road Trip
Discover historic villages, glistening inland lakes and verdant hills with a scenic self-drive itinerary through New England. This region is home to some spectacular views of America's natural landscapes. The winding roads offer countless stories to uncover, from the pilgrims' first footsteps to the abolitionists' former homes and other significant historical sites.
Beginning in Boston, we suggest driving your way through the fascinating states of Massachusetts, Rhode Island, Connecticut and Vermont. Starting on the coast with the beautiful beaches of Newport, you'll follow the roads inland and head north through charming rural towns.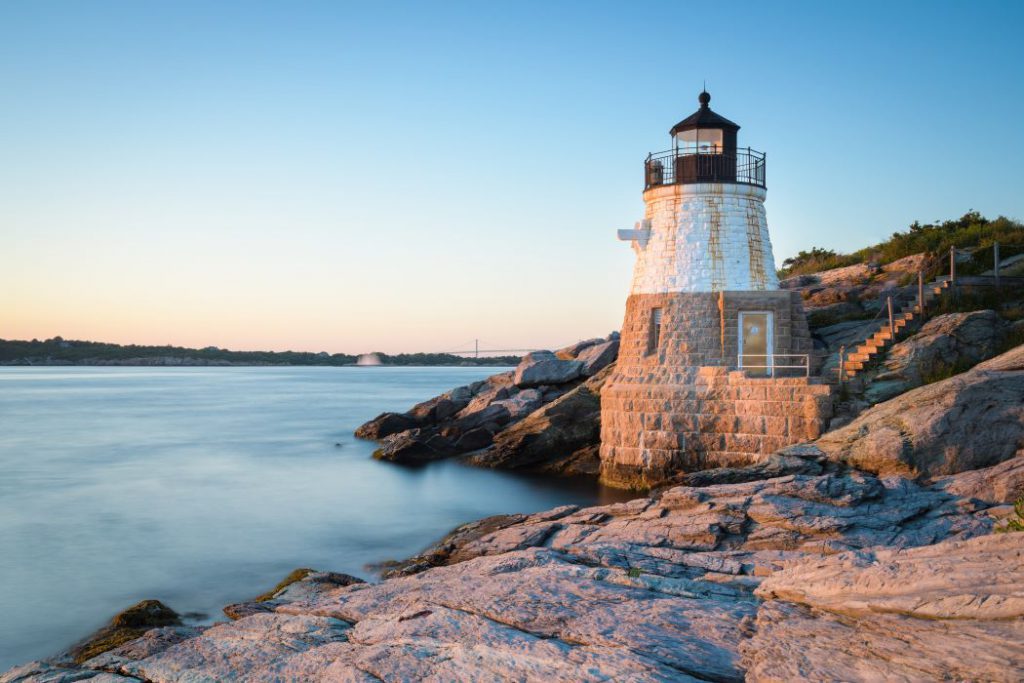 Our New England road trip itinerary is tailor-made to suit your interests across New England, so you can choose daily adventures that are unique to you. In the seaside city of Newport on Rhode Island, you can visit the stately, Gilded Age mansions, which offer insight into 250 years of American history, architecture, art and landscape design.
For some relaxation, follow this with a private cruise on an antique motor yacht around Narragansett Bay, where more than 350 types of birds have been sighted! Then, head on to the quaint country towns of Connecticut and The Berkshires, and stop over at the beautiful country house hotel, Wheatleigh.
To complete your luxurious New England road trip, spend two nights at Twin Farms in the pristine countryside of Vermont. Enjoy delicious, homecooked meals in the dining room, private dining in your cosy cottage or picnics in the depths of the forest. Beyond the hotel grounds, take a bike to glide through the country lanes.
This is a great American road trip for the summertime, between May and October. If you'd like to explore further and continue into Maine, another scenic state in New England, Acadia National Park and Bar Habor are some of the must-see sights for the drive.
---
Grand Tour of America's West
America's West is prime for a road trip. Powering along the highways of Arizona, California and Nevada, you'll come across some of the country's most iconic sights, making for a bucket list road trip route in the USA.
Our touring holiday of America's west coast offers the perfect opportunity to experience it for yourself, looping around iconic stops for an unforgettable journey. Start in the dazzling city of Los Angeles before driving into the desert to stop at Palm Springs and Scottsdale – perhaps squeezing in a day at Joshua Tree National Park, in between! After relaxing with a round of golf or a day in the spa, you can head out to discover the world-renowned Grand Canyon, one of the world's seven natural wonders!
Looping back east, you can follow the highway to Las Vegas, perhaps spending a glamorous night at the casinos. When you've had your fill of the neon lights, continue back towards California, with stops at Death Valley National Park (the hottest place on Earth!), Mammoth Lakes and the stunning Yosemite National Park.
Driving onwards, your next stop will be northern California's vineyards in Napa Valley and Sonoma. Make the most of the excellent wine tasting opportunities and farm-to fork food here, before continuing on to San Francisco.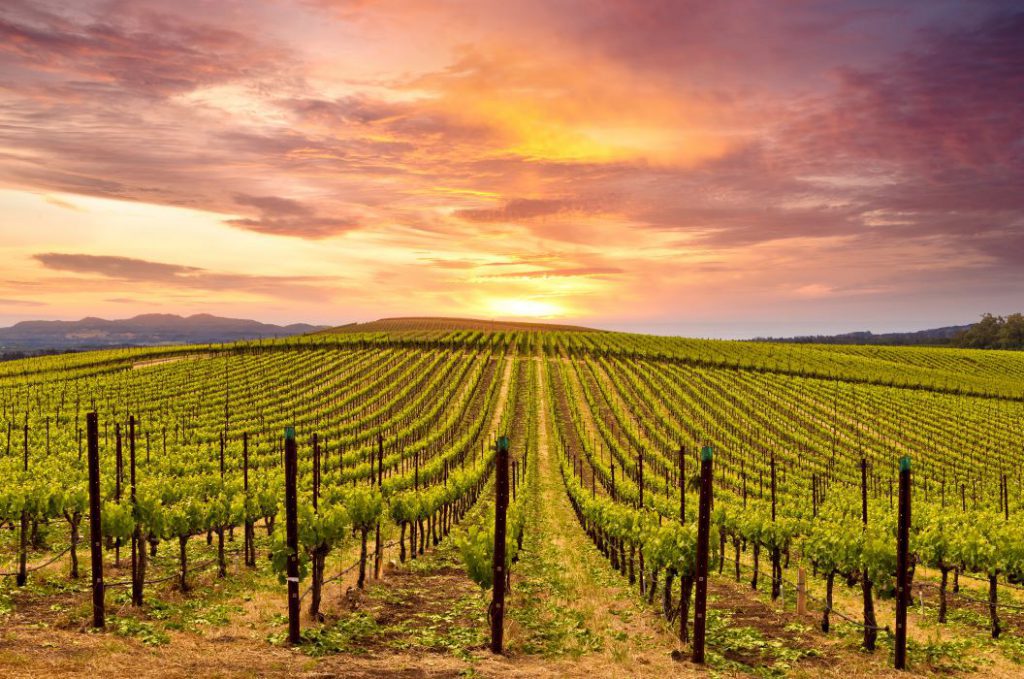 From here, you'll take the iconic coastal road down California's Pacific shoreline. Between Carmel and Santa Barbara, you'll drive the iconic Big Sur, with plenty of chances to stop off and explore. Finally, you'll complete your loop by driving back to Los Angeles, where you'll have a final chance to discover the city before your epic road trip draws to a close.
---
Discover Utah's National Parks
Utah is home to a string of the USA's most striking National Parks, offering an ideal opportunity for a road trip.
Our Discover Utah's National Parks fly-drive tour takes you on a two-week adventure across the sprawling deserts and deep canyons that the region is so famed for. Known as the "Mighty 5", these parks will leave you bewildered by their natural beauty, and you have at least a day at each destination to relish the panoramic views.
The road trip route begins in in Salt Lake City before you head off to follow the scenic road between each National Park.
Capitol Reef National Park, or 'the land of the sleeping rainbow' offers a colourful desert steeped in rock art and plenty of hiking trails. Admire it's beauty before driving onwards to Bryce Canyon National Park, a picture-perfect scatter of towering spires and leafy forests. After a good nights' sleep, you'll hit the road towards the red and white cliffs of Zion National Park, stacked high towards the sun. Back behind the wheel, continue onwards to Lake Powell, where you can take a leisurely boat trip across the lake, or visit the famous Antelope Canyon on the Navajo Reservation.
As your journey reaches it's finale, your last few stops can include Monument Valley and Mesa Verde National Park before you reach the incredible Arches and Canyonlands National Parks. With over 2,000 red stone arches to explore with ATV tours, hot air balloon rides, horseback trails and many more activities, this is a grand conclusion to your incredible USA road trip.
---
Ultimate Luxury California
With its glittering Pacific Coast Highway and iconic Big Sur, it's no wonder California is one of the top spots for an American road trip.
Glide through the glamorous streets of California on our tailor-made Ultimate Luxury California road trip. Starting in the bustling neighbourhoods of San Francisco, trace California's rugged west coast and journey through iconic vineyards and beach towns towards star-studded Los Angeles – with plenty of irresistible stops as you go.
On your scenic drive, spot the celebrities in Hollywood, relax on the beautiful beaches of Santa Monica and San Diego, hike the winding roads of the Big Sur, and find your new favourite wine with a private tour of Napa's wineries. Off the coast, enjoy an incredible eco-rafting adventure, hunting for California's endemic sea life. Keep your eyes peeled for harbour seals, elephant seals, sea lions, sea otters, killer whales, and so much more!
For more adventures, the following destinations are perfect for nature-lovers, which can be tailored into your own bespoke road trip: Sequoia National Park, Redwood National Park, Anza-Borrego Desert State Park and Kings Canyon National Park. You can also visit Pebble Beach in Monterey County, the beautiful Mammoth Lakes in the Sierra Nevada mountains and Dana Point in Orange Country.
Schedule your visit between April and October to catch the most sunshine!
---
Discover the Rhythms of the South
The southern USA states are thriving with culture and history, with a number of stops you can easily drive between to create an iconic road trip.
Tune into the diverse sounds of America's deep south on our Discover the Rhythms of the South road trip route. The region is a melting pot of rock 'n' roll, soul, blues, country, and jazz, and you can enjoy every single one of them across this immersive adventure. This scenic route begins in Nashville, then ventures through Mississippi, and finishes down south in New Orleans.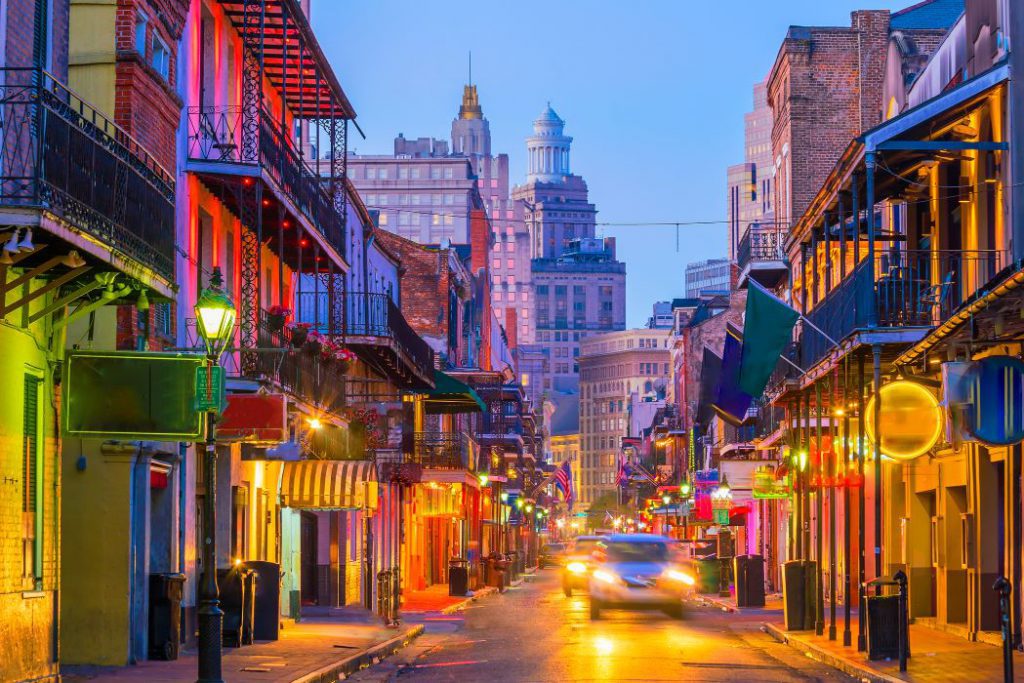 In Nashville, the world's musical pilgrimage, you can visit the Country Music Hall of Fame and the Johnny Cash Museum. Get back on the road and head to Memphis, your next stop on your road trip. Take a VIP audio tour of Elvis Presley's former home, Graceland, with an expert guide. This eye-opening tour includes access to the Presley Motors Automobile Museum and a self-guided tour of Elvis' Custom Jets.
The glamorous Grammy Museum awaits in Greenwood, Memphis, renowned as the most technologically-advanced music-themed museum in the South. Explore the interactive artefacts here, and discover the country's evolution of music through the years. You can also stop in Natchez to admire its stream of antebellum mansions, and visit the iconic Mississippi River.
Over in New Orleans, explore the historic plantation houses, and savour a live Jazz Brunch at the luxury Court of Two Sisters restaurant. In the evening, enjoy the sunset with a soothing dinner cruise along the Mississippi River to the mellow sound of Jazz.
---
Your tailor-made road trip
Got your heart set on one of these amazing American road trip ideas? Contact one of our Travel Specialists today to plan your tailor-made self-drive itinerary across the Land of Liberty.