If your teens get bored of the beach and won't be confined to a sun lounger, you might need some extra inspiration for your next holiday.
With our round-up of the best adventure holidays for families with teens, you're sure to find something to impress them with!
From a thrilling escape through the USA's most exciting National Parks, to watersport galore in the Indian Ocean, our expert's have picked out the best family adventure holidays for teens who can't sit still.
1. Explore Utah's National Parks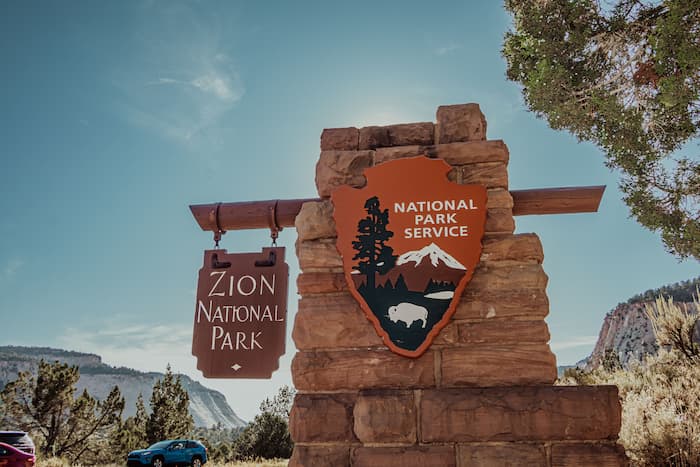 The USA has some of the most awe-inspiring natural spaces in the world in the form of its National Parks. In fact, these areas are so stunning that their likeness is used in numerous video games, something that might just tempt some teens' interests!
In Utah, you'll find five sprawling National Parks, each with their own breathtaking landscapes where there's no shortage of adventurous activities for a family adventure. Roam the desert and witness the magnificence of towering canyons and crimson rocks across Zion National Park and Bryce Canyon.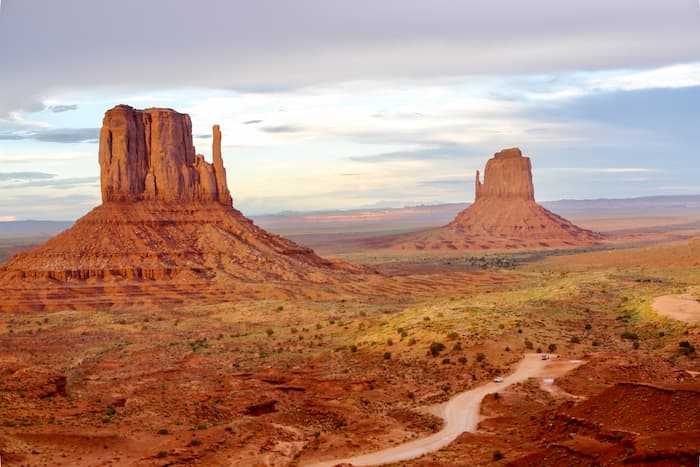 If your teens really want to spread their wings, a fly-drive tour here has plenty to feed their sense of adventure. Travel down through the 'Beehive State', stopping to gallop across deserts on horseback, marvel at canyons on a Jeep safari and explore eerie ghost towns as you head towards the state line.
If you want to carry on to Arizona, which we highly recommend, the spectacular Grand Canyon and Monument Valley await. Then, if your teens want more, you can finish your family holiday in Las Vegas, visiting Madame Tussauds and braving the VooDoo Zipline!
Take a look at our Family Adventure Through Utah's National Parks itinerary for some ideas on how your bespoke holiday could look.
For more inspiration on exploring the USA's natural beauty, see our Best National Parks to Visit in America.
---
2. Family Adventure in Western Canada
In Western Canada, action-loving teens will be more than happy to be let loose to explore. From hair-raising ziplining opportunities to unique wildlife and breathtaking natural wonders, this is surely an experience they'll be happy to tick off their travel list.
To cover off the best highlights, we've put together a Family Adventure to Western Canada itinerary.
Starting from Canada's rodeo capital of Calgary, you'll immediately feel closer to nature as you glimpse the Canadian edge of the Rocky Mountains embracing the west side of the city. Travelling through Banff, you'll experience the rugged mountain ranges from the rapid white waters of Horseshoe Canyon – board your raft and hold onto your hats!
Heading further west, you'll view your surroundings on horseback staying at a wilderness lodge, cowboy style. On to Jasper, you'll take in the incredible Athabasca Glacier from the glass panelled icewalk; at 918ft in the air, this is sure to be quite the experience – but trust us, the views are utterly worth it!
Next on the agenda is Sun Peak. While it's ideal for skiing in the winter, in the summer you can enjoy plenty of other activities including mountain biking and golfing. You'll then head to Whistler, home to an adrenaline-pumping zipline with a towering 30ft descent!
To finish off your teen-friendly activity holiday, spend a couple of nights in Vancouver. Here, you could wind down – or, keep the adventure going with a Zodiac tour of the Gulf Islands to spot the whales and other sea life.
---
3. Beach life in Italy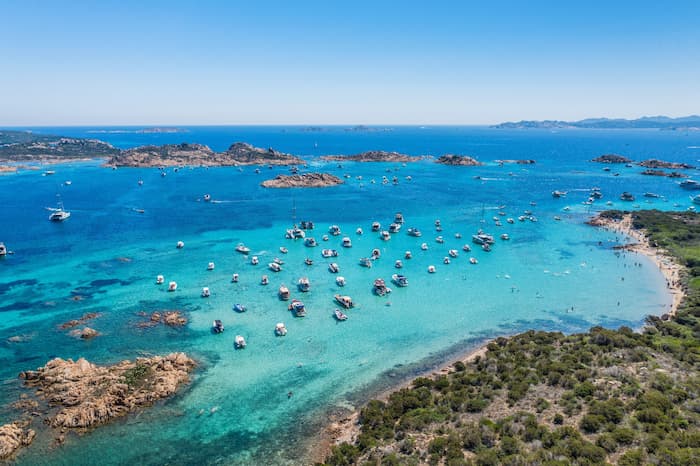 If you'd rather leave the action to the younger members of your family, a holiday in the sun gives parents the chance to relax while teens make the most of surrounding activities.
On that note, Forte Village Hotel Bouganville is a great choice for families. It's close to facilities but still enjoys a quiet location – plus, the Family Bungalow room option ensures teens get that little extra space they crave.
Set in Sardinia, you'll find a host of beautiful beaches nearby. In fact, you'll be just steps away from the white sands, where you and your teens can spend a few hours chilling out or taking a swim in the crystal clear water.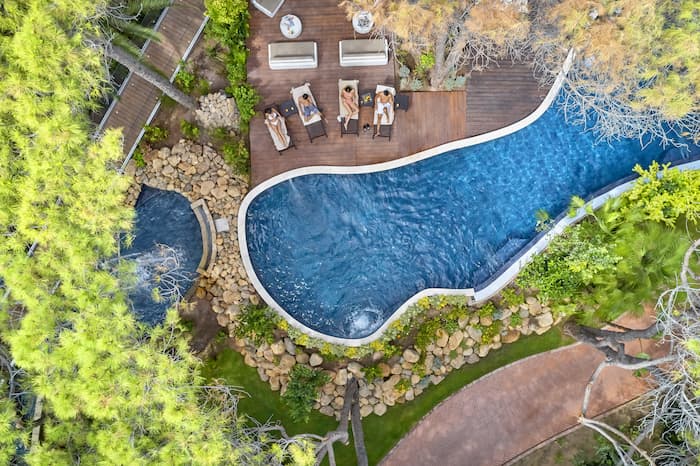 Away from the beach, teens will have a fantastic list of things to do at Forte Village, including getting out on the go-kart track, bowling in the hotel's bowling alley and joining in with the disco at night to make new friends.
Why not make the most of the watersports options? This is a great choice for spending some family time together, taking out some canoes, windsurf boards or dinghies and exploring the waters surrounding Sardinia's coastline.
If you feel like heading out of the resort for the day, you could plan a visit to some historical sites and ancient ruins, such as Coddu Vecchiu or Tharros.
If you're looking for more short flight times for your next holiday with your teens, take a look at our top short haul holiday destinations.
"The U-Club is the place to be for teens at Forte Village – there's a programme jam-packed with events and activities to participate in morning, afternoon and evening. There's also Leisureland with a 500m go kart track and bowling alley with DJs, not to mention the endless number of watersports!" – Gabrielle Rowntree, Product Manager
---
4. Fun in the Indian Ocean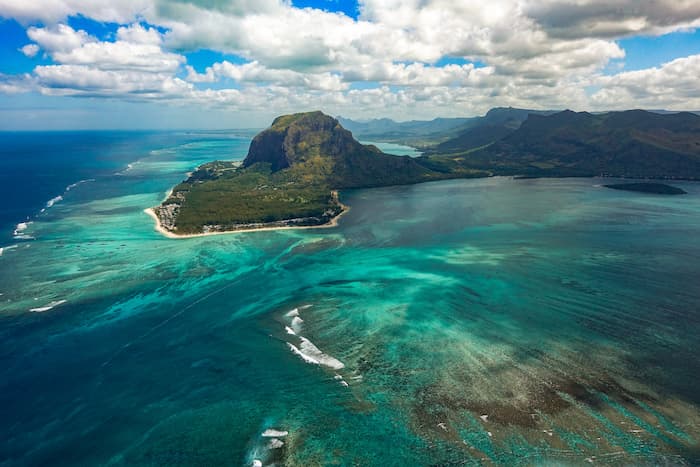 The Indian Ocean might be famed for it's beautifully relaxing beaches, but there's plenty to keep teens busy with, too.
Located on the southern side of the island, Heritage LeTelfair in Mauritius is another exemplary hotel that makes your holiday enjoyable for the entire family. Teens will have a fantastic time trekking in the nature reserves of Mauritius, stopping for a picnic before taking a 4×4 guided adventure through the wilderness.
In Mauritius, you're never too far from the beach, so there are a huge amount of opportunities to dive right in and enjoy the water. Try a session of see-through bottom kayaking, take a magical swim with the dolphins or try your hand at some big game fishing.
There are also some scenic landmarks to explore on land too, including Black River Gorges National Park and the mountain of Le Morne Brabant.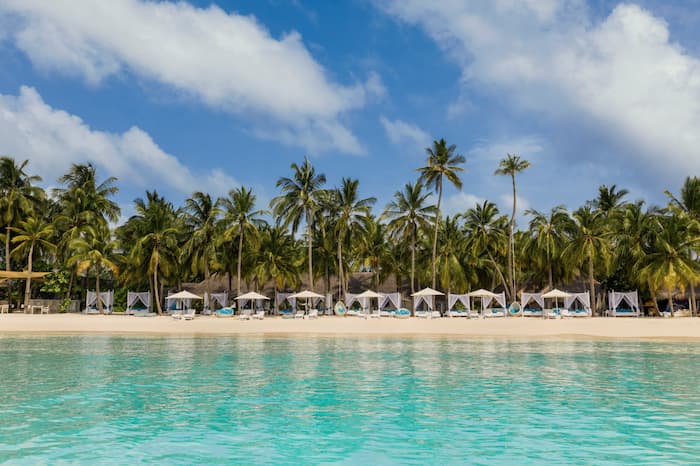 Another excellent option if you'd like to travel to the Indian Ocean is One&OnlyReethi Rah, Maldives. Located on a private island, you'll find 12 pristine beaches, all Instagram-perfect and ideal for lying out in the sun.
Teens will have a fantastic time at ClubOne where they can enjoy the climbing wall, FIFA football pitch and tennis courts. Reethi Rah even has its own art studio for your creative teens.
Don't forget that the Maldives is an ideal location for diving in the deep blue, floating in the water with whale sharks – a true bucket list activity. Holidays for teenagers in the Indian Ocean are spectacular, with a wide array of things to do for your active family members or relaxing and rejuvenating for those who like a slower pace of life.
For more ideas, see our round-up of the best resorts for families in the Maldives.
---
5. Caribbean escape
Dominica is truly a haven for nature-lovers. The lush landscape, mountain peaks and enchanting waterfalls create an absolute oasis, and it's a perfect location for holidays with teenagers. This Caribbean island is known as "The Nature Island" so you'll find plenty to do out and about in the glorious tropical wilderness.
Fort Young Hotel & Dive Resort has put together an all-inclusive package with a handy map of all the exciting things that you can take part in as a family across the island, including lionfish snorkelling, Indian River canoe trips (where parts of Pirates of the Caribbean: Dead Man's Chest was filmed) and whale watching tours. This island has fantastic opportunities for a family trip – while teens are kept busy at the pool, parents can take a trip to the spa or laze about the infinity pool for some much-needed relaxation.
For more ideas, see our guide to the best Caribbean islands to visit.
"Dominica is perfect for nature lovers and outdoorsy families with older children. everywhere you look there are volcanic peaks, mountain lakes, hot springs, rushing rivers and waterfalls." – Sharon Booker, Personal Travel Specialist
---
If you'd like more advice on finding the best adventure holidays for your family, contact our Travel Specialists for expert guidance. We also have some fabulous offers for the upcoming school holidays during Easter.
For other ideas on where to visit, take a look at our holidays for families with teenagers.