Discover the best hotels and most unmissable experiences in Barbados.
This exotic gem boasts an exceptional luxury Caribbean holiday experience for all kinds of travellers. Our Barbados collection includes luxury hotels, family-friendly retreats and boutique hideaways perfect for couples' escapes.
Here you'll discover award-winning restaurants, some of the world's best-known five-star hotels, picture-perfect sandy beaches and captivating local culture. Your Barbados holiday might include lazy afternoons soaking up the sun, swimming with turtles in crystal-clear waters, visits to acclaimed fine-dining restaurants, discovering history at Bridgetown and Garrison Savannah, or catching a cricket match at the Kensington Oval.   
Barbados is a destination very close to our hearts here at the Inspiring Travel company – in fact, it's where we first started sending our clients over 40 years ago, and we still have an island-based team today. We send our team there several times a year, to ensure we're up-to-date on all the latest Bajan events, openings and news.
Our concierge team specialise in creating the perfect Barbados luxury holiday for you, whatever that looks like. It might be making a dinner reservation at the perfect beachfront restaurant, arranging a babysitter so you can enjoy a bit of relaxation, or booking your place on the perfect guided tour.   
There is something understatedly luxurious about Barbados. It's an easy-going location where natural wonders meet sophisticated resorts.
Barbados Resorts
Whatever kind of luxury holiday you're looking for, you'll find the perfect place to stay amongst our Barbados collection.
Of these resorts, the Coral Reef Club is to be noted. The resort perfectly captures the colonial charm of the island whilst remaining true to the Caribbean heritage. Coral Reef Club is made up of an array of coral cottages which give the feel of an authentic Caribbean village. An embodiment of Caribbean luxury, this resort offers a sensual paradise.
Colony Club is also on the list of our top picks. This luxury retreat is renowned on the island for its soaring palm trees and lagoon-style pools. You won't be disappointed by its architecture either - the classic, colonial look of the property is a highlight.
If you're after something more intimate, why not stay at The Sandpiper? This coastal boutique hotel offers traditional charm coupled with an exceptional team. They offer an exquisite service that leaves many travellers coming back to this spot year after year.
Added to this - the iconic Sandals Resort in Barbados is ideal for those seeking a romantic Bajan retreat. 
Have you seen the BBC documentary Millionaires' Holiday Club featuring Inspiring Travel company? If so, you would have seen Sandy Lane - a resort known for its celebrity guests and timeless elegance.
All of our holidays are tailor-made to your requirements by an expert Travel Specialist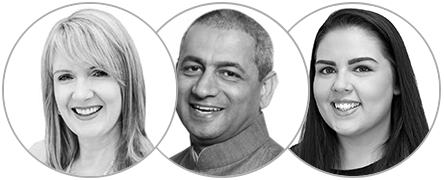 Total results: 32
Sort by:
Why you'll love it here...
Idyllic West Coast location set amidst lagoon-style pools, swaying palms and tropical gardens

Complimentary water taxi service to enjoy the amenities at four other West Coast Elegant Hotels

Taste of Elegance Dine Around Programme with five other Elegant Hotels properties

Enjoy complimentary watersports including expert tuition from Aqua School instructors

Dine on fresh lobster with music every Thursday at Lobster & Jazz Night
Why you'll love it here...
Three golf courses, including the world-renowned Green Monkey, exclusive to Sandy Lane guests

Palatial spa with treatments drawn from wellbeing traditions across the world

Personalised beachside services include reserved seating, refreshing cold towels and water misting

Complimentary use of The Treehouse Club kids' club with activities including themed dinner parties

Complimentary roundtrip airport transfers
Why you'll love it here...
Ambassadors ensure seamless personalised service in this adult-only oasis of calm

Daily complimentary canapés to accompany your sundowner cocktails

Start every day with an al fresco Champagne breakfast on the beachfront

Complimentary watersports including waterskiing with free tuition at the Aqua School

Be treated to a rejuvenating jet lag massage upon arrival at the hotel
Why you'll love it here...
Exceptional beachfront location on one of the best stretches of Barbados' West Coast

Beachfront Junior Suites and Oceanfront Rooms give unobstructed views of the Caribbean Sea

Enjoy complimentary yoga, non-motorised watersports and tennis

Beachfront Junior Suites include daily Afternoon Tea, butler service, airport fast track and private transfers
Why you'll love it here...
Stay in a Luxury Suite for full ocean views just steps from the 1,000ft white sand beach

Separate family area, kids' club and teens' lounge, plus first child eats and stays free

All-inclusive with six restaurant options ranging from casual beach fare to fine dining

Enjoy activities include watersports, aqua aerobics, rum tasting and mixology
Why you'll love it here...
Gracious and charming all suite boutique hotel nestled on the West Coast of Barbados 

Signature Camelot and Collection Suites recently refurbished by Soane Britain

The hotel's own fisherman, Barker, supplies a daily fresh catch

The Camelot restaurant is a renowned destination dining experience in Barbados

Enjoy one complimentary water-ski for each day of your stay
Why you'll love it here...
Each one of the 35 one-bedroom suites feature private balcony or patio

Adult-only all-inclusive with dining privileges at select sister properties

Explore the galleries and art across Barbados with the complimentary Treasure Art Crawl

Complimentary watersports include waterskiing, kayaking, snorkelling and stand-up paddleboarding
Why you'll love it here...
Boutique luxury on the platinum sands of Barbados' West Coast

Family-owned and run with attentive service from longstanding staff year-after-year

Harold's Beach Bar is a favoured spot for guests, serving al fresco beachside lunches

Stay in the Curlew Tree Top Suite for breathtaking ocean views and a private plunge pool

Enjoy restaurants at sister property, Coral Reef Club, with exchange dining
Why you'll love it here...
Relax in a colourful Caribbean village-feel setting along the cliff side

Complimentary motorised watersports include waterskiing and banana boat rides

Choose from versatile accommodation including loft-style suites with upstairs bedroom

All-inclusive extends to sister resorts, accessed by a complimentary water taxi

Explore the tiered lagoon-style pools and unique cave bar
Why you'll love it here...
Spacious suites designed in a contemporary style with stunning sea views

Dine on all-inclusive cuisine in varied locations from toes in the sand to fine dining

Enjoy panoramic sea views over your drink at Brisa rooftop lounge

Luxury or Concierge Collection Suites include exchange dining at sister resort, Sea Breeze Beach House

Complimentary non-motorised watersports and 'suite to beach' Wifi
Stunning places to visit in Barbados
When visiting Barbados, there are some stunning locations and experiences that cannot be missed. Saunter around the boutique shops and tea houses in Bridgetown and enjoy duty-free shopping at your fingertips.
Beautiful, glittering beaches will greet you at every turn - but be sure to visit Mullins beach, one of the most popular destinations on the West coast. Golden sands and a calm sea is stereotypical of this exceptional beach which couples natural beauty with authentic bars and rum taverns.
Bathsheba is layered with pastel houses that line the cliff tops creating a unique, picture-perfect scene. The gardens and churches that surround Bathsheba are also not to be missed. Enjoy a leisurely stroll amongst the gardens before treating yourself to the taste of a refreshing rum - a Bajan delicacy.
Whether you're a foodie or a coming with your family, you won't be disappointed by this unique gem of the Caribbean.
At Inspiring Travel company, we link you with luxury experiences that will never be forgotten. With unrivalled knowledge and a genuine passion for luxury holidays, our team will strive to pair you with your dream destination for a bespoke Barbados holiday.
With a wealth of different activities available across the island, there's never a dull day on a Barbados holiday.
Our top picks for things to do in Barbados:
See the Soup Bowl
This legendary wave on Barbados's east coast near Bathsheba is well-known as the having best surfing in Barbados and is even known as one of the best waves to surf in the Caribbean. Attracting professionals and aspiring surfers from all around the world, Barbados is a top spot for luxury surfing holidays. You can either have a go yourself on one of the calmer waves or sit back and watch the professionals tackle the swells.
Go on a Cool Runnings IV Catamaran Cruise
Get out onto the waves and discover what lies at the horizon aboard a luxury catamaran. In addition to delicious food, sunbathing and spectacular views, you'll also get the chance to snorkel in the deep sea – perhaps you'll even encounter one of Barbados's famous hawksbill turtles.
Party at Grand Kadooment Day
The finale of Crop Over festival is not one to be missed. This all-day and all-night party in August, where the streets are filled with music, food and celebrations is the best way to experience Bajan culture. 
Visit the Mount Gay Distillery 
You don't need to be a rum lover to enjoy joining a tour of this distillery, where the world's most famous rum is produced. A top 10 experience in Barbados, you'll learn about the history and the distillation process and even discover a love for this unique spirit.
General Information
Time difference: Barbados is 5 hours behind the UK (GMT -5 hours)
Flight duration: The flight to Barbados is about 8 hours 30 minutes long.
Currency: Barbados dollar (BBD) although US and Canadian dollars are also accepted.
Capital: Bridgetown
Language: The official language of Barbados is English, and in many places, you will find English spoken with a Bajan dialect which is a combination of English and West African languages.
Visa Information: British passport holders do not need a visa to enter Barbados. Visit the UK Government website for the most up to date travel advice.
When is the best time to travel to Barbados?
Barbados has been a long-standing favourite among British travellers looking for some winter sun because the weather in Barbados is the opposite of ours in the UK, meaning that while a Christmas here means cold, a holiday in Barbados at Christmas means nothing but sun, sea and sand.
The best time to travel to Barbados is between December and late March/early April.
During this time of the year, there is little chance of rain and daily temperatures typically hover around 30C, meaning that there is nothing stopping you from getting the most of the beach. But, because the weather is most dependable during this period, it's also the busiest time to go.
Between June and September is also a good time to travel. Although this is during hurricane season, typically the worst of the weather doesn't hit until September and October, and the afternoon rains generally don't last too long. Moreover – it's less busy in this period and you'll also be able to join Crop Over, Barbados' biggest festival.
Transfers & Getting Around
Barbados is an island nation located in the Atlantic Ocean and is part of a group of islands known as the Lesser Antilles. The island is in the Atlantic time zone and so is 4 hours behind UK time. It is the most easterly island in the Caribbean and is approximately 20 miles long and 15 miles wide.
The inner island is made up of tropical gardens and beautiful forests, while on the west of the island is Barbados's most famous platinum white beaches. By contrast, the east is less-populated and offers a setting of dramatic rock formations and fantastic surf, while the south is more developed, and home to the airport and the nightlife hotspot of Saint Lawrence Gap.
Flights come into Grantley Adams International Airport, where you will be met by our representatives for your transfer to your hotel; by car or helicopter depending on your preference. Given Barbados's size, it's easy and quick to get around, and should you wish to explore, a fun way to get around is by hiring an open-air 'Moke'. On your return home, access to the Barbados Airport Lounge is available to our clients for a relaxing start to your journey.
What is the food in Barbados like?
Bajan cuisine combines a love of chilli and seafood with British, Indian, Creole, Portuguese and African influences to create dishes that are bursting with colour and flavour, and sincerely like nothing else in the world.
Staples of Bajan cuisine include fish or meat, rice and starchy vegetables, which generally form the backbone of most dishes. While you may encounter familiar foods such as tuna, potatoes, coleslaw and pasta, you'll also find many ingredients that may be less familiar to you including seafood such as flying fish, mahi-mahi, conch and swordfish or vegetables such as cassava, plantain and breadfruit.
Popular Bajan dishes include:
Cou cou
Barbados's national dish, made from a mixture of cornmeal and okra traditionally served with flying fish and gravy.
Pudding and Souse
Traditionally eaten on Sundays, this dish combines a 'pudding' made from sweet potato and spices, served with 'souse', a mixture of pickled pork mixed with onion, cucumber, peppers and parsley.
Fish cakes
Made with salt fish mixed with a unique blend of Bajan herbs and spices, dipped in batter and deep-fried, and served with generous helpings of hot sauce.
Macaroni Pie
Also known simply as 'pie', this Bajan twist on macaroni and cheese is commonly served as a side to fried meat or flying fish and contains a delicious blend of chillies, herbs and spices.
Festivals
Throughout the year Barbados plays host to a calendar packed with vibrant music-filled festivals and celebrations that provide an unbeatable insight into Bajan culture: no holiday in Barbados is truly complete until you've joined the festivities.
Top festivals:
Crop Over
Beginning in June and lasting until the first Monday in August each year, Bajans all around the country take to the streets for 6 weeks of celebrations to mark the end of the sugar cane harvest. With streets filled with dancing, brightly coloured costumes, traditional music and art, it's difficult to resist getting swept up in the party.
Oistins Fish Festival
A visit to Oistin is already part of our top 10 experiences, however, every Easter, Oistins, a traditional fishing village to the south of Bridgetown, hosts a festival to celebrate the fishing trade. In addition to stalls filled with delicious fresh fish, you'll also find tons of fun competitions to take part in, including a race to debone a fish and to climb to the top of a greased pole.
Sandy Lane Gold Cup
Each year at the end of February or the beginning of March, the Garrison Savannah Racetrack in Bridgetown hosts the Sandy Lane Gold Cup, the largest horse racing event in the country. Aside from the races, there's also a range of family-friendly events including theatre shows, tournaments and, of course, barbecues.
Gospelfest
In May each year, Bajan gospel and spiritual music is celebrated with a week-long programme of performances by gospel artists from all around the world. Whether you're religious or simply curious, there's no better way to get a feel for how central gospel music and spirituality are to Bajan culture.
Waterman Festival
Every March or April, you can join a celebration of beach culture at Silver Sands Beach on the south coast. You can watch watersports professionals participate in competitions, visit local art exhibitions, join music-filled celebrations and take part in beach themed competitions.
Agrofest
A family-friendly celebration of Bajan agriculture taking place each February in Bridgetown's Queen's Park. Livestock displays, craft stalls, competitions, food and children's activities galore are just some of what you can expect.
Still need a little more help?
You can speak to an expert Travel Specialist for some first-hand advice by giving us a call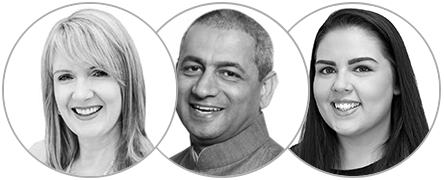 Enquire Now
Our World, Your Way
Trust &
Heritage
One of the most trusted names in luxury travel
Over 40 years' experience in worldwide holidays
Fully bonded and protected
True
Travel Experts
We use our first-hand expertise to create a bespoke holiday
We've spent years establishing industry-leading contacts
Insider knowledge: our team travel to all our destinations
For Us,
It's Personal
We get to know you personally, so your trip is perfect for you
You'll be looked after by your own personal Travel Specialist
From meet & greets to private transfers – we'll make it happen
On hand when
you need us
24/7 assistance throughout your holiday
Our travel experts take care of you every step of the way
Our dedicated concierge team will take care of all the details