There are so many things to do in New York, covering everything from shopping, dining and city tours to admiring some of the world's most iconic landmarks.
But, if you want to upgrade your luxury break to the next level, you might be looking for some experiences that go beyond the ordinary.
At Inspiring Travel, our Travel Specialists are experts in creating personalised holidays, building your entire trip around your idea of perfection. So, if you love food, allow us to find the best Michelin-starred table in the house. Or, if fashion is your thing, we'll pull some strings to find the best stylist in town.
Get a taste of some of our best things to do in New York for an experience like no other…
1. Go Backstage at a Broadway Blockbuster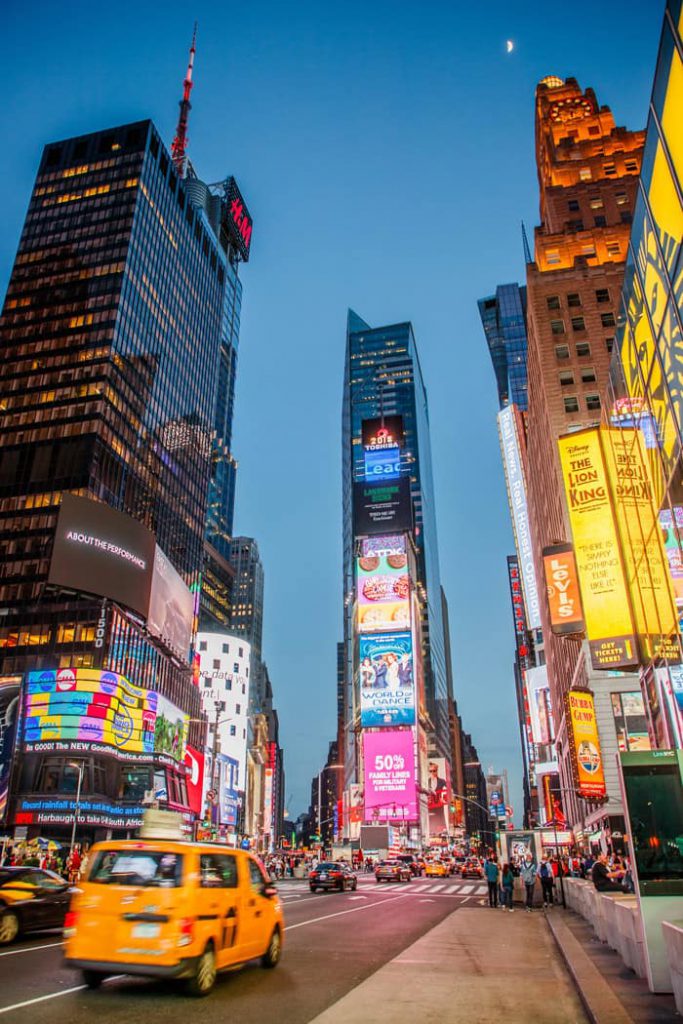 Catch an extra special Broadway show in New York's iconic Theatre District with premium tickets, and go behind-the-scenes for an exclusive glimpse into the life of a performer. Spend time admiring memorabilia and mingling with the community's movers and shakers, including producers, directors, costume and set designers. Then, enjoy a uniquely intimate dinner with select cast members from your favourite Broadway shows.
While you're in the Theatre District, admire the dazzling digital billboards in Times Square, the most visited place in the world. For art lovers, the iconic Museum of Modern Art is nearby, with an array of elite galleries for connoisseurs. Snap photos of the greatest masterpieces, including Van Gogh's Starry Night, Picasso's Girl Before a Mirror and Andy Warhol's Gold Marilyn Monroe.
---
2. Tick off the Best Skyscraper Views
Standing atop the Empire State Building at sunrise is one of most incredible things to do in New York if you want memories to last a lifetime.
Get exclusive access to this iconic skyscraper – formerly the world's highest building – before it opens to the public and enjoy 360-degree panoramic views from this Art Deco giant's observation deck. As the sun's rays begin to illuminate Manhattan's impressive skyline, you'll see everything from Liberty Island to Central Park and far beyond on a clear day.
If colossal skyscrapers are your thing, you could also visit the Top of the Rock during one of the coveted sunset slots, when the light is best for photographs. With a VIP ticket, elevate your Rockefeller Centre experience with a 45-minute private guided tour. You'll skip the queues and hop on board a private lift taking you up to the 70th floor to admire the skyline, with breathtaking twilight views of the Empire State Building and Central Park.
---
3. Get a Private Viewing of Masterpieces at The Met
Fancy visiting one of the largest museums in the world, but without the noisy crowds? With the help of our Travel Specialists, you can secure the hottest ticket in town to access the Metropolitan Museum of Art before it opens to the public, allowing you to peruse the most recognisable artworks in the museum without the surrounding bustle.
Wander the beautifully adorned halls, viewing masterpieces by Van Gogh, Klimt, and Warhol, as a guide regales you with tales of the works and personalises your tour depending on what art catches your eye.
Discover The 10 Best Hotels for Art Lovers.
It should come as no surprise that a place as culturally important as New York is full of top galleries and exhibition spaces. Guided tours are a great way to get unrivalled insights into the best arts spaces in town, so allow us to create a personalised itinerary for private tours that no art lover should miss while in New York.
This experience will be back later this year following the relaxation of COVID restrictions.
---
4. Take a Family-friendly Adventure Through Central Park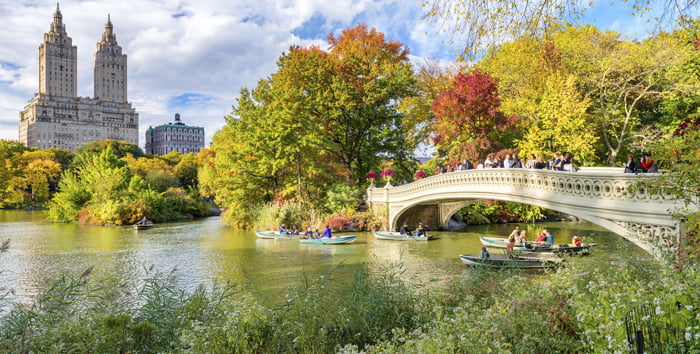 For an immersive theatre experience beyond Broadway, we can arrange an interactive adventure through Central Park that's perfect for all the family.
You'll embark on a thrilling scavenger hunt through Manhattan's largest park, finding clues, completing tasks, and meeting your favourite fairytale characters along the way, each with something important for families to collect. Designed with children ages six to twelve years in mind, this is the perfect way to spend an afternoon.
Following your visit, reserve a horse carriage ride to leisurely appreciate some of the park's most iconic sights, which include Strawberry Fields–a quiet corner dedicated to the Beatles' John Lennon – and the enchanting Belvedere Castle. Or, rent a boat from the Loeb Boathouse and paddle around Central Park Lake.
If you're visiting in the colder months, be sure to go ice skating on the Wollman and Lasker Rinks and take in the surrounding wintery views.
---
5. Take to the Skies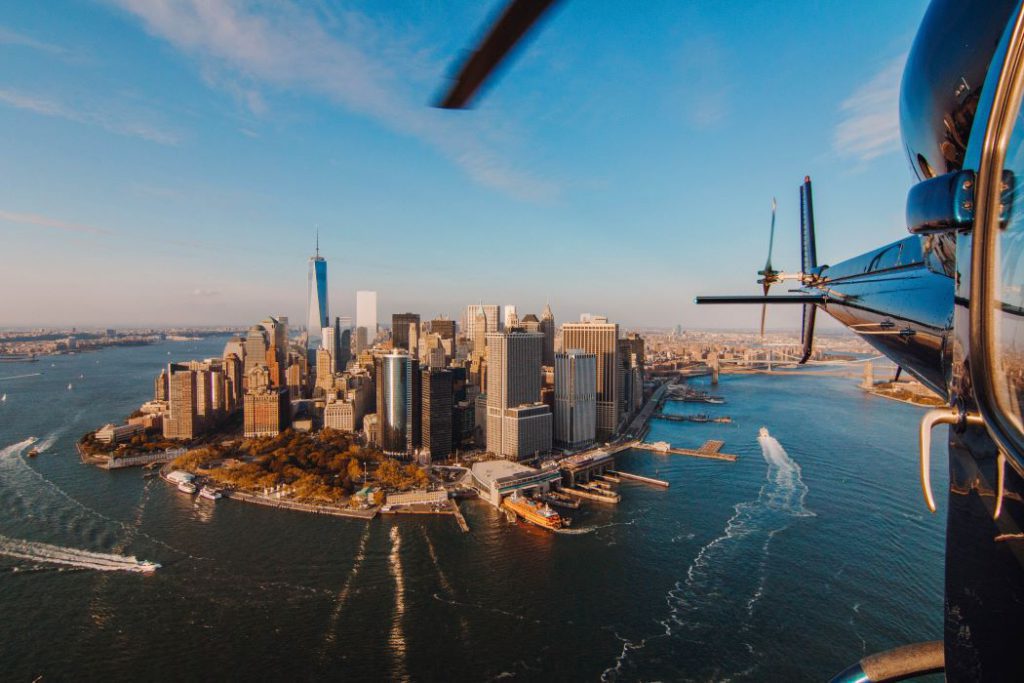 For a bucket list adventure, and one of the most sought-after New York experiences, you'll no doubt want us to plan your travel schedule to include one of the city's best helicopter tours.
Climb aboard a luxury chopper and soar over Manhattan to get an exhilarating bird's eye view of its stunning skyline. Take in all the world-famous landmarks such as the Empire State Building, the Chrysler Building, Central Park and even Coney Island as you've never seen them before.
For a romantic evening, take to the star-filled sky for a night ride, finishing with a Champagne toast in front of the illuminated Statue of Liberty.
---
6. Private New York Fashion Shopping Tour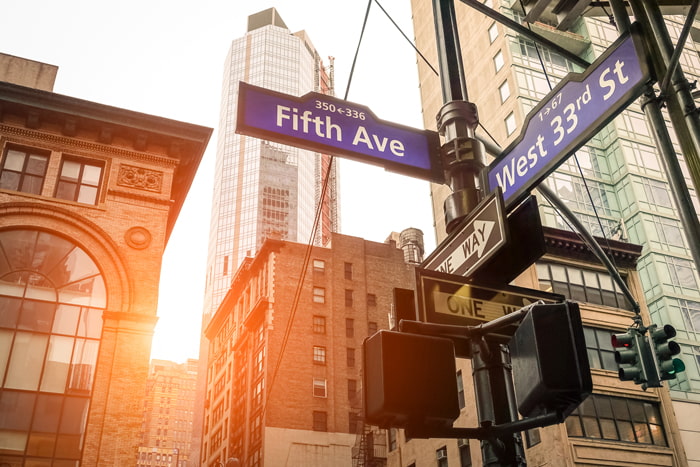 Do you want to upgrade your wardrobe? One of the many prestigious city tours our Travel Specialists can arrange is a VIP shopping trip, where a professional stylist whisks you off to some of the best boutiques on the Upper East Side.
You'll have the choice of walking tours or a chauffeured limousine, heading to the likes of Madison Avenue and Fifth Avenue to feel truly pampered in the crème de la crème of designer boutiques.
The private shopping experience is tailor-made exclusively to your tastes and needs. If you're lucky, you may even meet fashion designers face-to-face and see inside their showrooms and studios! In the evening, get ready to turn heads after your day with the stylist who will create a look just for you.
---
7. Scale one of Manhattan's tallest skyscrapers 
If you're looking for things to do in New York that offer a pure adrenaline rush, look no further than its latest attraction, City Climb. Located just outside the Upper West Side in Manhattan's newest neighbourhood, Hudson Yards, this experience is billed as the world's tallest external building ascent.
You'll scale the crown of 30 Hudson Yards more than 1,200ft above the ground, and lean out on the Edge – the highest outdoor platform in New York City. If you'd rather stratospheric thrills without a harness, sip a glass of bubbly in the Edge's Champagne bar while enjoying the sweeping vistas of the Hudson River.
---
8. Private Guided Tour of Brooklyn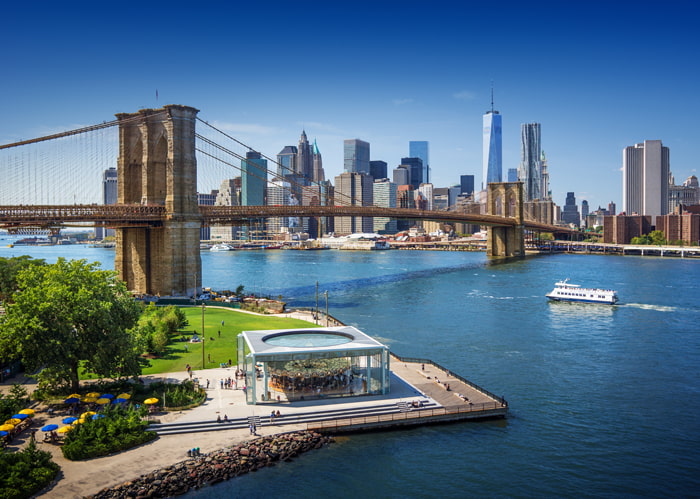 Explore Brooklyn's most iconic cultural attractions, as well as its lesser known gems on a customisable walking or cycling adventure.
Leave the hustle and bustle of Manhattan as you cross Brooklyn Bridge across the Hudson to reach New York's coolest borough, where a local professional will show you around in style.
Fashionistas can head to Williamsburg for craft cocktails and vintage attire, while for families, Prospect Park and Brooklyn Children's Museum beckon. The borough's restaurant scene is also ideal for children, featuring some of the best New York-style pizza – plus you'll find plenty of hip coffee spots.
Whilst in the area, allow us to include a private cooking class in your itinerary, where you'll meet a master pizza baker at Brooklyn's top pizzeria. For panoramic views, head to the scenic Brooklyn Heights Promenade to catch a glimpse of New York Harbor, the Statue of Liberty and the World Trade Center.
The cutting edge Bushwick neighbourhood is adjacent to Williamsburg and has been attracting artists for some time. Allow us to arrange a private guide to accompany you on a tour to see an incredible collection of art studios and galleries, as well as the best New York graffiti and otherworldly street art. You'll even be introduced to some of the artists who'll talk you through their multicoloured masterpieces, sure to leave you feeling inspired.
---
9. Michelin-Starred Magic 
NYC is booming with some of the world's best food, ranging from buzzing pizza joints and iconic street eats, to health-conscious cafés and Michelin-star eateries. If you're after plenty of gourmet options during your luxury holiday to New York, you'll be delighted to know that 67 restaurants were awarded the coveted stars last year.
If you're looking for a unique culinary journey, we can arrange an experience across several fine dining establishments over the course of an evening. Sample an appetizer, entrée and dessert at three separate venues and choose your dishes from menus curated especially for you by New York City's top chefs and sommeliers.
Take a gastronomic tour of five three-Michelin-star restaurants in Manhattan: Chef's Table at Brooklyn Fare, Eleven Madison Park, Le Bernardin, Masa and Per Se, with must-try tasting menus incorporating vibrant flavours and styles.
Other culinary activities we can arrange for foodies include a private VIP breakfast at Tiffany's jewellery store on Fifth Avenue followed by a tour to see their most rare and special creations.
---
10. Reflect at the 9/11 Memorial & Museum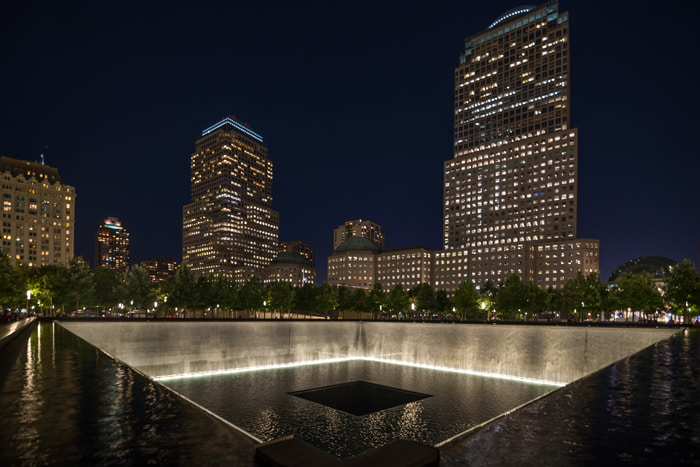 Gain a deeper understanding about the tragic events that took place on September 11, 2001 through compelling artefacts and stories of those affected during a 60-minute private guided tour.
You'll be able to take a poignant tour of Ground Zero and see the Reflecting Absence Memorial, the largest man-made waterfall in the world, and see collections and exhibitions at the 9/11 Museum. To date, the Museum has acquired more than 70,000 artefacts that document the events of one of the most tragic days in American history.
Complete your tour of the area by ascending the One World Trade Center, also known as the Freedom Tower, 100 floors above the streets. The tallest building in New York City honours the past and stands as a symbol of hope for the future, boasting incredible views from its observation deck.
---
11. Meet Lady Liberty Personally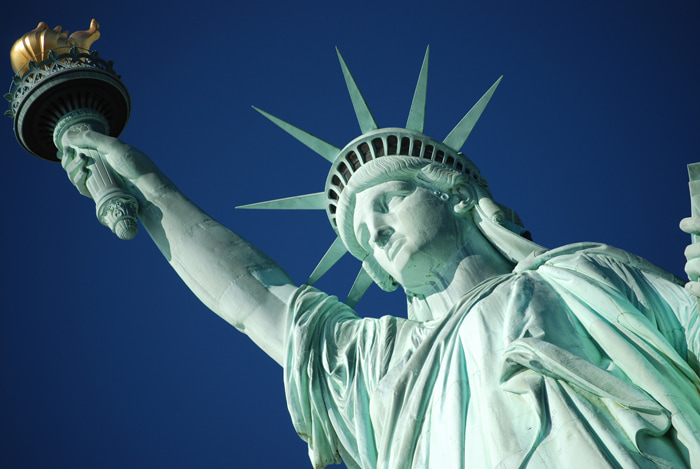 Ride the first ferry of the day to Liberty Island for an incredible guided tour of New York's top landmark, without the crowds.
The beautiful Statue of Liberty is one of the most recognisable figures in the world, built by famed French engineer Gustav Eiffel. Wander through the 26,000 square-foot Statue of Liberty Museum to see Lady Liberty's original torch, then climb the 377-step spiral staircase up to the crown to snap some photos and talk to one of the experts on hand—they know some incredible facts about her history and construction.
Most sightseers will choose to combine this tour with Ellis Island, where you can learn about the millions of people who arrived here between 1892 and 1954 at the Ellis Island Immigration Museum.
---
More Inspiration:
The Best Things To See & Do In Greenwich Village in One Day
---
If you're looking to plan an unforgettable holiday to New York, be sure to speak to our Travel Specialists about how we can create your own bespoke experiences.