For fantastic skiing in a charming alpine setting, a luxury ski holiday in Megève is hard to beat. Boasting spectacular views of Mont Blanc, a medieval village centre, and a host of high-end hotels and restaurants, its the ultimate destination for a whimsical winter escape.
While Megève offers a wide choice of slopes catering to all capability levels – from absolute beginners right through to seasoned pros – the region is primarily known as an intermediate skier's paradise. It's the perfect place for families, with ski schools and nursery slopes for little ones and learners, as well as more challenging terrain for when you've found your ski legs.
Find out everything you need to know about this all-round winter holiday destination with our expert answers to your most frequently asked questions. From when to go, what to do, and where to stay – read on to discover whether Megève is the perfect place for your luxury skiing holiday.
---
1. Where is Megève ski resort?
Megève ski resort is a commune in the Haute-Savoie region of the French Alps. It's part of the Evasion Mont Blanc ski area – the highest mountain in Western Europe. Situated near the Italian and Swiss borders, it offers access to three main ski areas: Mont D'arbois, Rouchebrune and Le Jaillet.
The nearest airport, Geneva Airport, offers a transfer of just over an hour.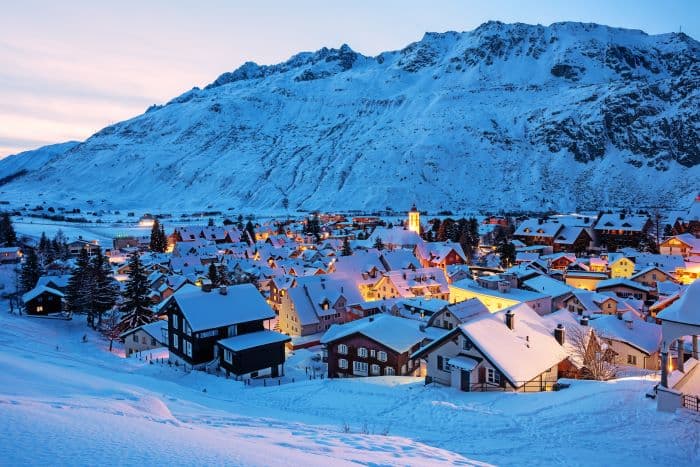 ---
2. How long does the ski season run for?
The ski season in Megève typically runs between December and April, so for four to five months depending on weather conditions.
For example, in 2022, the region enjoyed excellent snow fall well into April.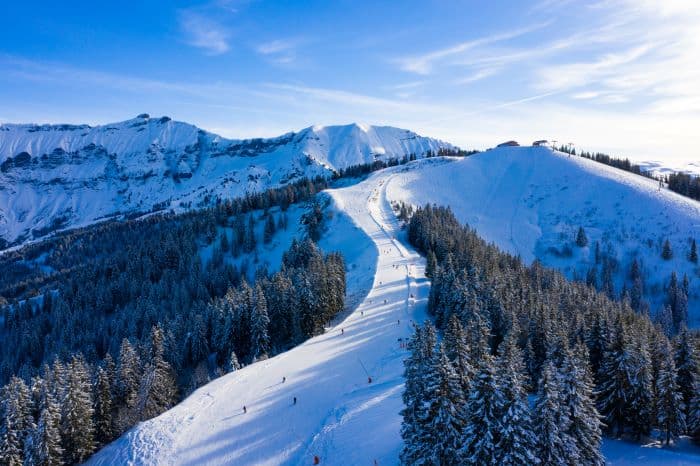 ---
3. When do the ski lifts open?
The ski lifts in Megève are open from around mid-December to mid-April, depending on snow conditions. The region is serviced by 81 ski lifts, running in parallel with ski season.
Access as many of the slopes as you like, as much as you want, with a Mont-Blanc Unlimited Pass.
---
4. Where should I stay to make the most out of my Megève winter escape?
Located just a few minutes from the village centre, the Four Seasons Hotel Megève is the perfect place to stay if you're looking for classic luxury. From its fine-dining restaurants headed by Michelin-starred chefs to it's art-adorned walls, its distinguished-yet-cosy atmosphere makes it the ideal place to retreat after an action-packed day on the slopes.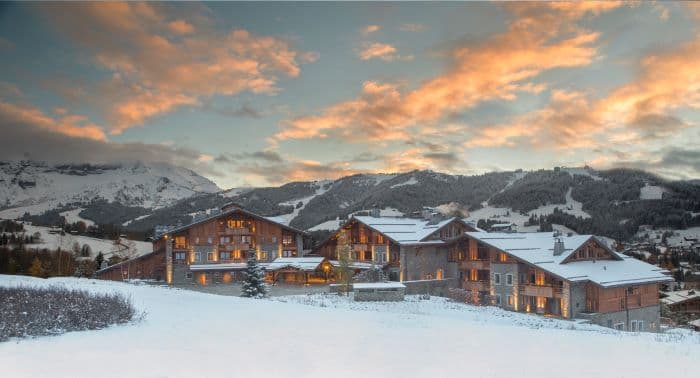 It also boasts an outstanding ski concierge service, as well as the resort's only ski-in ski-out system with access to the Mandarines piste. Plus, you can savour magnificent views of the snow-covered valley below from your own private terrace.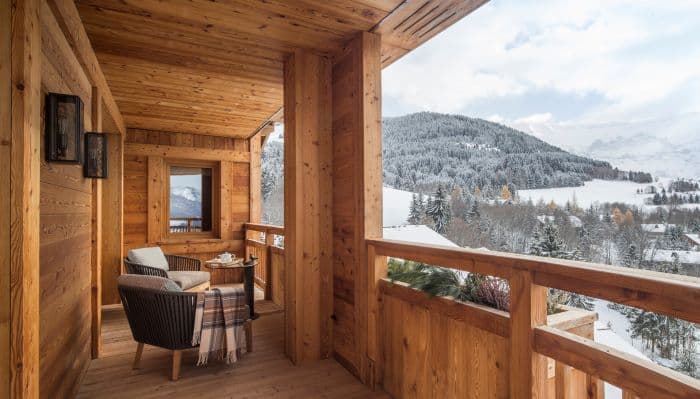 Four Seasons Hotel Megeve is a fabulous option for all-round luxury. From its sophisticated rooms and suites to its white-washed spa, enjoy a completely seamless stay with the hotel's attentive concierge service, who will take care of everything from frozen toes to cleaning your ski boots!

– Clare, Travel Specialist
For something a little different, there's also Hotel L'Alpaga, situated on a hillside overlooking Megève village. This boutique-style affair has all the luxurious amenities you'd expect of a high-end hotel – a Michelin-starred restaurant and a five-star spa – but with a quirky vibe and trendy aesthetic.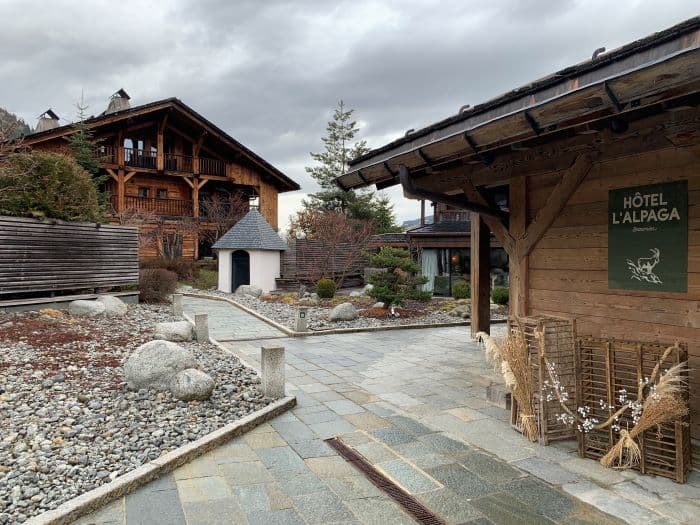 From the mixologists serving you personalised cocktails to the Fifties-inspired bistro and the spa walls lined with dark stone, a stay here adds a contemporary edge to the traditional charm of this classic French ski resort.
---
5. Describe the après ski scene in Megève – any particular bars or lounges you'd recommend?
Whether you're looking for a low key nightcap in a sophisticated hotel lounge or lively table-top dancing on the side of the mountain, Megève's après ski scene has something for everyone.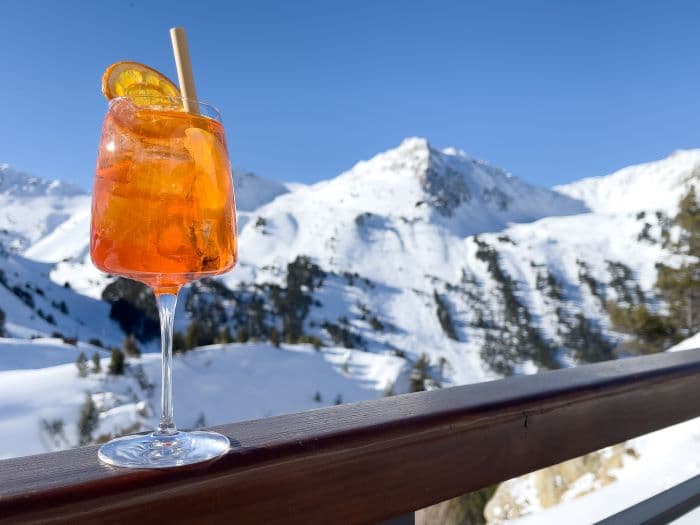 For high-energy fun while you're on the slopes, La Folie Douce Saint, located on the summit of Mont-Joux chairlift in Saint Gervais, offers an all-out party everyday from 2pm to 4.30pm. Featuring live DJ sets and cabaret-style performances, enjoy popping bottles of champagne against the breathtaking scenery of the majestic French Alps.
Continue the party at La Ferme Saint-Amour. This alpine-style restaurant, serving gourmet winter cuisine, transforms in the evenings into a flamboyant club with live music. Think chic cocktails accompanied by acoustic sets of dance classics and table-top dancing late into the night.
---
6. What are some of the top cultural experiences visitors can enjoy in this charming village?
Besides skiing, there are plenty of cultural experiences to enjoy in Megève.
Immerse yourself in the snow in a multitude of ways, from snow shoeing to dog sledding and helicopter rides. For those visiting in summer, Megève also has a host of seasonal outdoor activities, such as golfing and hiking.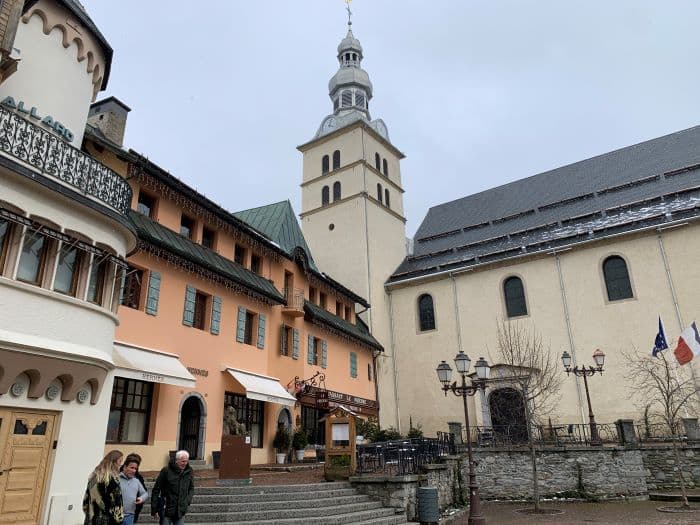 The quaint village centre offers even more wonderful cultural experiences. Enjoy a whimsical horse and carriage ride through the town's cobbled streets or visit one of its many galleries and art exhibitions. Megève is famous for its artistic heritage, attracting artists from all over the world, so visitors should not miss out on the chance to browse some of its outstanding pieces.
---
7. Is Megève an ideal destination for a luxury family ski holiday and are there any child-friendly amenities?
Yes! Megève is a fantastic destination for a family ski holiday.
In addition to having lots of nursery slopes for beginners, kids can also attend the region's ski school and get private ski lessons from professional instructors.
For those who choose to stay at the luxurious Four Seasons Hotel Megève, kids will have access to their amazing alpine-themed kids club, featuring an outdoor pool and plenty of activities. Plus, they'll be able to embark on snow trekking adventures and pony rides around the hotel!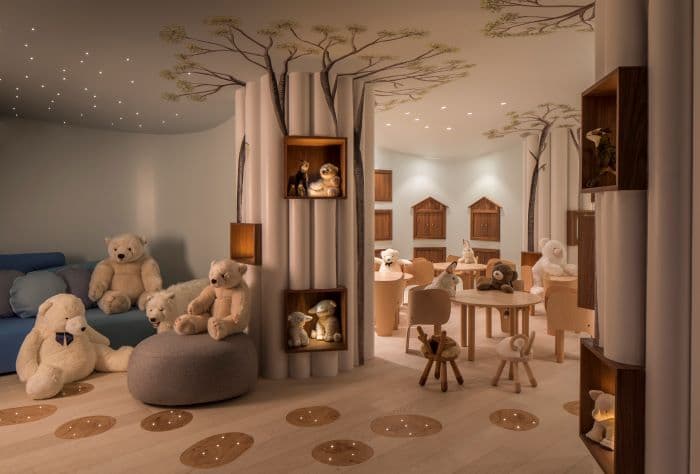 Megève is the ultimate ski destination for families. With lots of easy green slopes for kids to find their feet, it also has a more relaxed, family vibe compared to other resorts in the French Alps.

– Chloe, Client Services Assistant
---
8. Did you try any exquisite cuisine in Megève – any restaurant recommendations?
The Michelin-starred restaurant, Le Dame De Pic, headed by chef Anne Sophie Pic, is a must for foodies! It serves elegant, French cuisine at it's absolute best with top-notch wine pairings.
You can finish your meal with a private tour of the hidden wine cellar, led by the restaurant's resident sommelier. Owned by the famous Rothschild family, you're sure to find some of the finest bottles in the world down there!
I don't know how to begin to describe how exceptional our four courses were at La Dame de Pic. It's a special place with unbelievable food, flavours and service. The White Mille-feuille dessert we had was simply heaven!

– Clare, Travel Specialist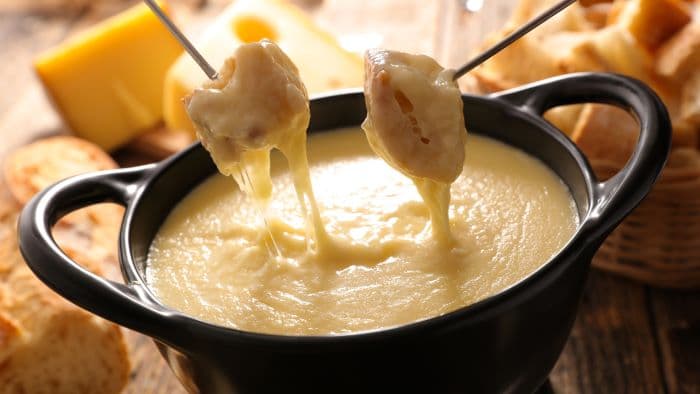 And no trip to Megève is complete without fondue. Head to Les Grand Crus de Fondue for some of the best in the region and let their 'cheese maker' advise you on the best vintages to combine to create your dream pot.
---
9. The French Alps are renowned for their breathtaking beauty; what's the scenery like in Megève?
Megève is a medieval village, dating back to the 13th century. The definition of picturesque, it's cobbled streets are lined with charming boutiques, wooden chalets and gothic churches.
All of this is set against the pristine peaks of the French Alps, covered in sublime pine forests, with the formidable summit of Mont Blanc in the distance.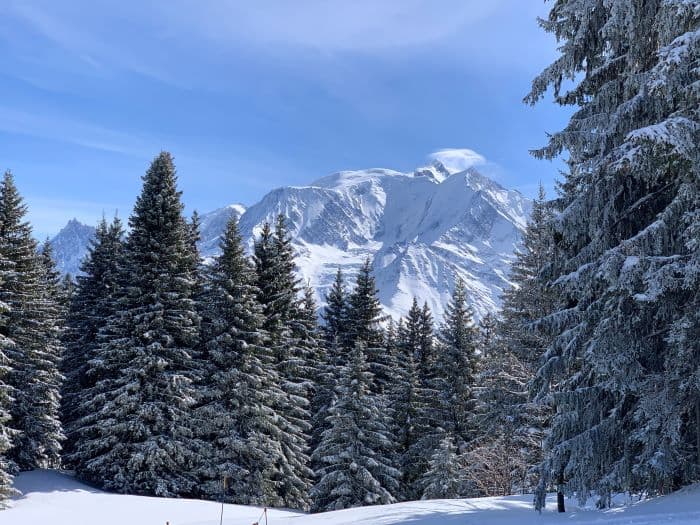 With its sprawling alpines drenched in snow and the dramatic mountain peaks of Mont Blanc rising into a crisp blue sky, Megève is renowned for its beautiful scenery. Combined with it's fairy tale-like village, it's the ideal setting for a magical winter escape!

– Chloe, Client Services Assistant
---
10. Megève often gets compared to Chamonix – what sets it apart from other ski resorts in the French Alps?
The main thing that distinguishes Megève from the likes of Chamonix is that it's not just a ski resort – it stands alone as a beautiful village that you can visit any time of year. It's a year-round holiday destination, thanks to its spectacular hiking routes too.
---
11. How well does this ski destination cater to different capability levels, from beginners to advanced skiers?
With access to a huge ski area comprising 235 slopes, Megève caters to all capability levels, from complete beginners to advanced skiers.
Novice skiers can find their snow legs on the many nursery slopes, before graduating to the region's green and medium runs. You can also opt for private, one-to-one ski lessons with a professional ski instructors to help you progress quickly.
Megève is primarily known as an intermediate skiers haven with its wide variety of semi-steep runs, many of which are lined with frosted pines for an idyllic skiing experience.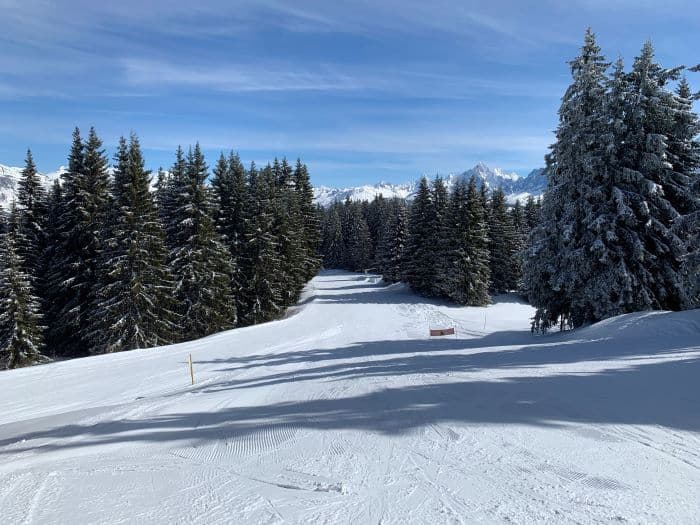 For advanced skiers in search of more challenging terrain, there are opportunities to ski off-piste in nearby Chamonix. There's also exhilarating black runs in this area, like the front of Mont Joly, which offers steep and demanding terrain.
I'd never set foot in a pair of skis before I arrived in Megève, but it wasn't long before I was advancing slope levels! I'll never forget the day we got off the gondola and were greeted with a view of the majestic Mont Blanc. There wasn't a cloud in the sky and it was inspiring to learn a new skill in such a beautiful part of the world.

– Sophie, Marketing Communications Manager
---
Found the right resort for your luxury ski holiday?
Let us help you plan an unforgettable winter escape in Megeve — speak to one of our Travel Specialists today and get ready to hit the slopes in the fabulous French Alps!