The National Parks in the USA are some of the most awe-inspiring and beautiful destinations in the world. They're home to every conceivable landscape, from epic mountain ranges and ancient rock formations, to dense forests and idyllic coastlines.
A staggering 300 million visitors make the journey to experience North America's National Parks every year. From the iconic natural wonders of Grand Canyon National Park to the oldest, tallest trees in the world in Redwood National Park, there is something for everyone. There are also incredible wildlife encounters to be experienced in each of the parks, with moose, bears, birds and more.
Many of the parks are driving distance from major cities and are the perfect addition to any luxury USA holiday itinerary. With so much choice, you might need a little help finding the perfect National Park for you.
---
The 12 Best National Parks in the USA
1. Yosemite National Park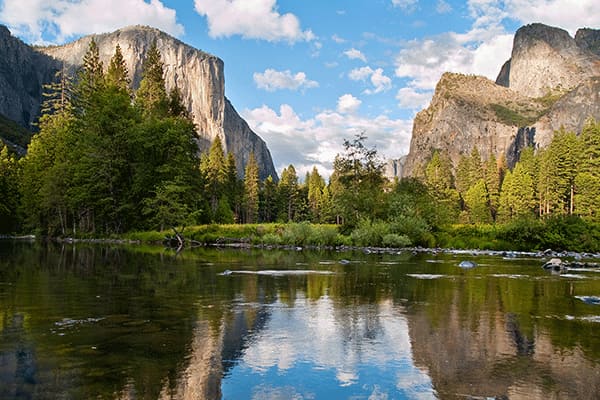 Location: California
Highlights of the park:
Yosemite is one of the most famous National Parks in North America. It's known for its towering ancient sequoia trees, the cascading Bridalveil Fall and the awesome granite rock formation of Half Dome. A hike to the top of iconic El Capitan affords some incredible views and, when you're hungry from the walk, there are some delightful shops and restaurants to explore in Yosemite Village.
Where to stay:
The best place to stay to see Yosemite is Ahwahnee, a legendary hotel found in the heart of the park. Inside, there are magnificent log-beamed ceilings, richly coloured Native American artwork, and massive stone hearths with roaring fires on cooler days and evenings.
See it with us:
Luxury San Francisco, Napa Winelands & Yosemite Tour
Explore the highlights of San Francisco including the Golden Gate Bridge, Lombard Street and Alcatraz. Venture further afield to Napa Valley's vineyards and be surrounded by the outstanding natural beauty of Yosemite National Park.
---
2. Volcanoes National Park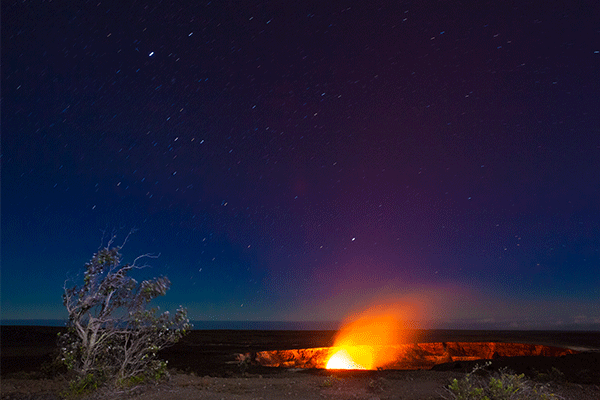 Location: Hawaii
Highlights of the park:
Truly one of the most fascinating locations in the world, come to Volcanoes National Park to discover active volcanoes and incredible views. You can get up close and personal to the immense natural formations and explore the active volcanoes of Kīlauea and Mauna Loa. The Chain of Craters Road weaves over the lava and guides your journey towards breathtaking steam vents and the Jaggar Museum.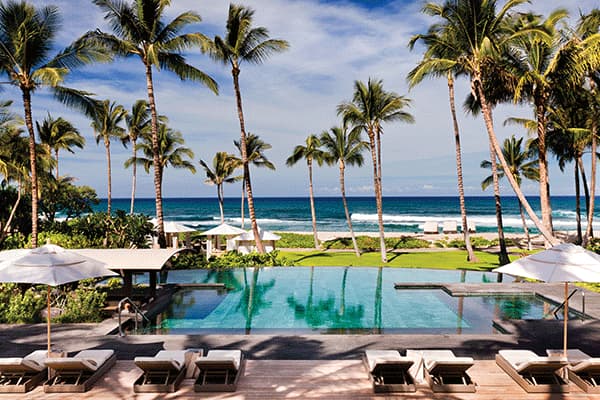 Where to stay:
The Four Seasons Resort Hualalai
You can stay in incredible luxury on The Big Island and reside at The Four Seasons Resort Hualalai. This beachside property has impeccable service and incredible facilities including seven swimming pools and a Jack Nicklaus-designed championship golf course.
See it with us:
Hawaii Island Hopping – Oahu, Kauai, Maui and Hawaii, The Big Island
This Hawaii island-hopping holiday encompasses everything the islands have to offer. Meander between four of Hawaii's most popular islands, Oahu, Kauai, Maui and Hawaii (The Big Island) and explore the diversity of each island's scenery and culture.
---
3. Acadia National Park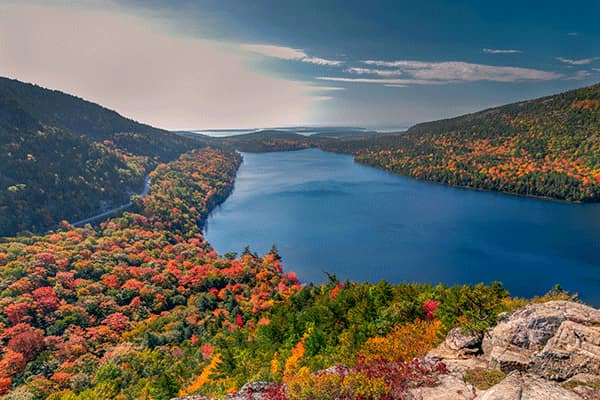 Location: Maine
Highlights of the park:
Found primarily on Maine's windswept and rugged Mount Desert Island, Acadia National Park covers 47,000-acres of nature and wildlife. Moose and bear roam the forests and seabirds soar the granite cliffs and mountain peaks, including Cadillac Mountain, the highest point on the east coast. With whales patrolling the glistening waters surrounding the island, this is one of the best national parks in the USA for nature lovers.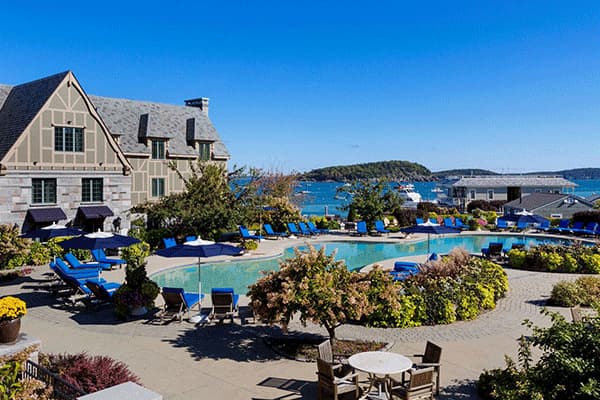 Where to stay:
Harborside Hotel, Spa & Marina
While vising the park we recommend staying at Harborside Hotel, Spa & Marina. With its beach club, boat tours, onsite gym and tennis courts, two swimming pools, and a spa, this award-winning hotel leaves no stone left unturned.
See it with us:
Discover New England Self-Drive
Discover the rich history of the American Revolution on Boston's Freedom Trail. Feast on fresh lobster and seafood in Maine before a scenic drives takea you through the White Mountains and rural villages of the Berkshires and, of course, Acadia National Park.
---
4. Olympic National Park
Location: Washington
Highlights of the park:
This immense North American National Park is home to an extraordinary number of different landscapes and ecosystems to explore. Here, you'll discover Hoh Rainforest, full of towering ancient trees and enchanting nature trails, as well as Hurricane Ridge and the Olympic Mountains, a series of epic, snow-capped mountain peaks. There're also the stunning waters of Lake Crescent, Ruby Beach, Sol Duc River and many more stunning waterfronts.
See it with us:
Discover USA's Pacific Northwest
Explore the cosmopolitan city of Seattle and take in the panoramic views from atop the Space Needle. Drive through old-growth forests and walk along miles of wild beaches in Olympic National Park.
---
5. Grand Canyon National Park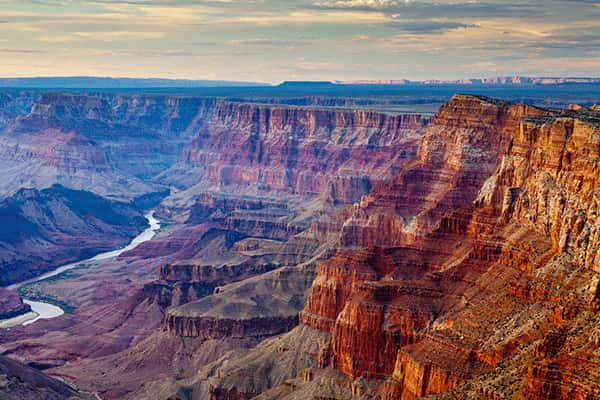 Location: Arizona
Highlights of the park:
The main draw to this National Park speaks for itself. The stunning striped, red rock formations are home to the immense Grand Canyon, often hailed as the best National Park in the USA. Alongside this natural wonder of the world, you'll find amazing views of the canyon and nearby Colorado River from the Yavapai Observation Station and the stunning Desert View Watchtower.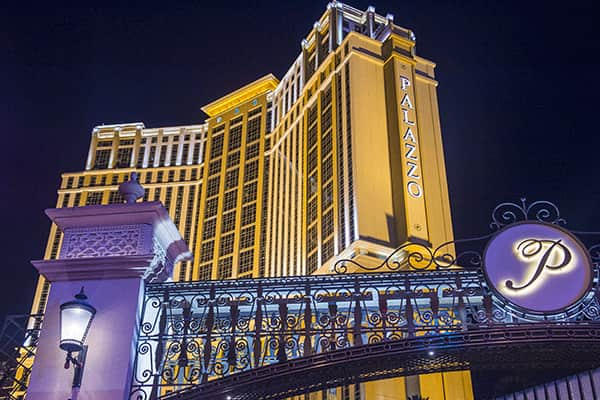 Where to Stay:
Situated on Vegas' Strip, The Palazzo is an all-suite, AAA Five Diamond hotel. The lavish hotel adjoins to its sister property The Venetian. Decorated in an Italian style, The Palazzo offers the largest standard suite available in Las Vegas.
See it with us:
Las Vegas Cirque du Soleil & Grand Canyon
Our four-night Las Vegas tour includes stretch limousine transfers, so you arrive at your hotel in style, tickets for your choice of one of seven Cirque du Soleil shows resident in Las Vegas and a helicopter flight-seeing tour over Grand Canyon.
---
6. Joshua Tree National Park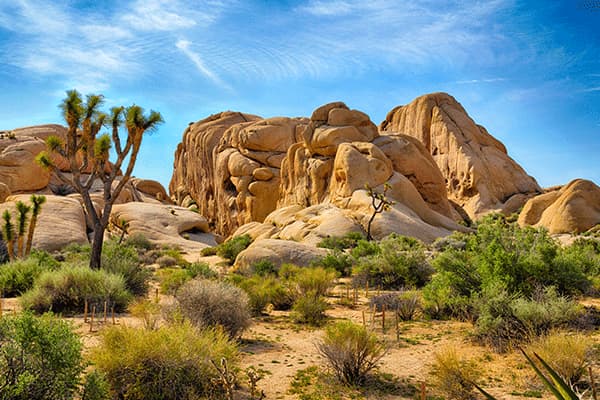 Location: California
Highlights of the park:
The legendary Joshua Tree National Park is named for the twisted Joshua Trees that populate the desert landscape. The sunrises and sunsets over the magical rock formations and prickly cacti are second to none. There are so many incredible viewing points throughout the park, with Key View and its lookouts over the Coachella Valley being the most popular.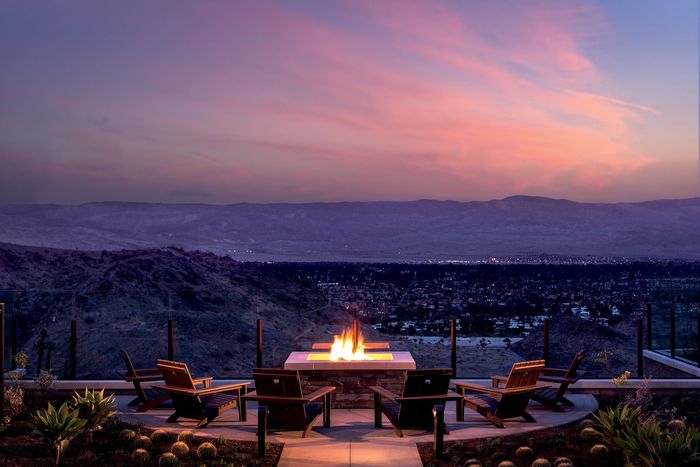 Where to stay:
The Ritz-Carlton, Rancho Mirage
At this delightfully individual, five-star resort and spa, you will discover over 20 miles of scenic mountains and hiking trails from the hotel's doorstep and enjoy sweeping views across Coachella Valley from The Edge Steakhouse.
See it with us:
A perfect fly-drive holiday introducing you to the treasures of California, Arizona and Nevada. From the bright lights of Las Vegas, to the charming coastal towns of California and the vibrant city of San Francisco, you will take to the road on an epic adventure.
---
7. Zion National Park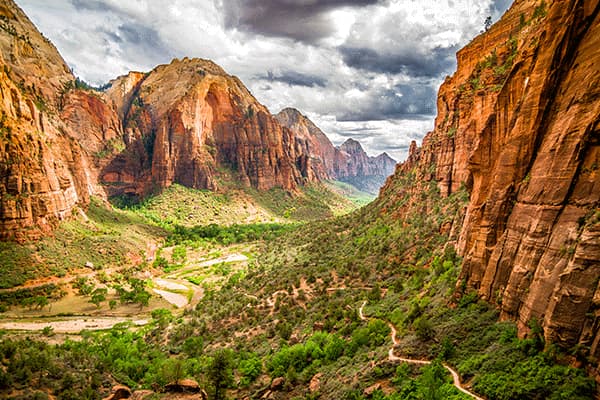 Location: Utah
Highlights of the park:
The towering red-sandstone cliffs that line the verdant valley floor are iconic in the state of Utah. There're so many ways to explore this stunning landscape of canyons, rivers, waterfalls, and hidden hanging gardens. The breathtaking Zion Canyon Scenic Drive cuts through much of the park and leads to Emerald Pools, an enchanting nook of cascading falls and lush greenery.
See it with us:
Family Adventure Through Utah's National Parks
This action-packed family holiday takes in spectacular National Parks such as Zion, Bryce and the Grand Canyon, and also includes ATV tours, Jeep safaris, horse riding, canyon adventures and helicopter flights.
---
8. Arches National Park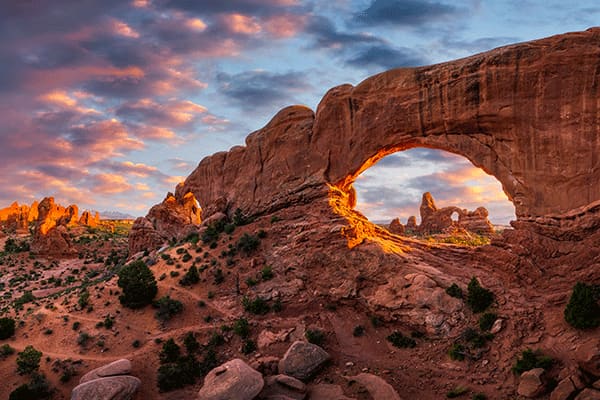 Location: Utah
Highlights of the park:
Boasting more than 2,000 otherworldly natural sandstone arches, Arches National Park is a landscape unlike anywhere else. The desert landscape appears like alien terrain as you cross through the Devils Garden region, towards Delicate Arch. Delicate Arch is the main attraction in the area and the views from its elevated position are among the best out of all of America's National Parks.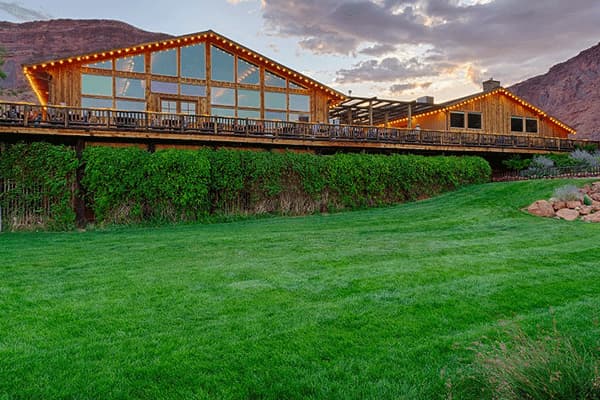 See it with us:
The Rockies to Red Rocks Rail and Self-Drive Adventure
This rail and road adventure through the American Southwest has been designed for those travellers and families that like to include a wide range of adventures and experiences in their holiday.
---
9. Mesa Verde National Park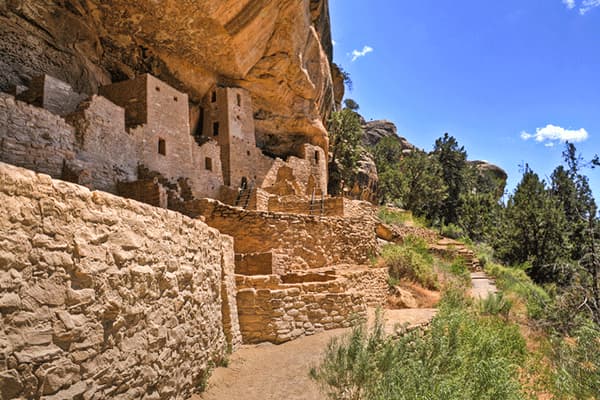 Location: Colorado
Highlights of the park:
The perfect park if you're looking for a historic exploration, Mesa Verde National Park is the largest archaeological preserve in the USA. Across the desert landscape, you'll find stunningly well-preserved Native rock carvings and petroglyphs, as well as Ancestral Puebloan cliff dwellings, including the huge Cliff Palace.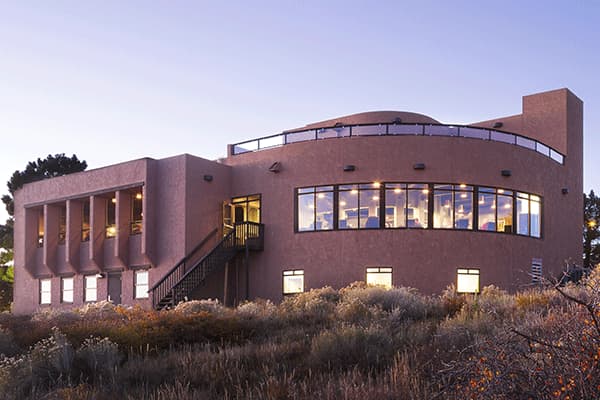 Where to stay:
Far View Lodge
Situated within the Mesa Verde National Park, the Far View Lodge is an ideal base for a journey here. Set just off the road into the park, Far View offers a collection of 150 rooms, each with a private balcony, and a restaurant.
See it with us:
Grand Circle National Parks Fly Drive
Exactly as the name suggests, this incredible tour takes you through diverse landscapes including canyons, petrified forests, and vast deserts. Visit Utah's 'Mighty 5' national parks Capitol Reef, Bryce Canyon, Zion, Arches and Canyonlands.
---
10. Great Smoky Mountains National Park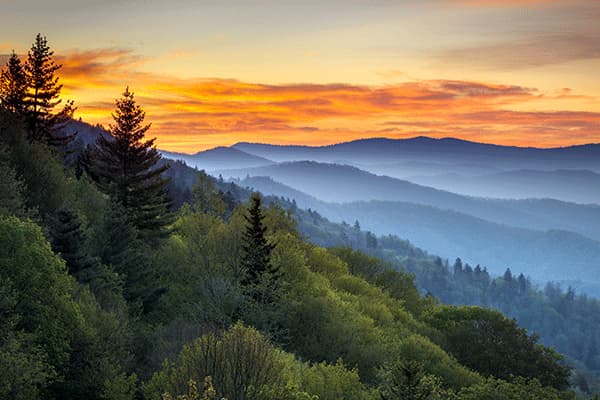 Location: Tennessee
Highlights of the park:
Great Smoky Mountains National Park is home to staggering misty mountain ranges. But there is much more to it than that. This prettiest national park has more different species of wildflower than any other in North America, with over 1,500 kinds of flower that bloom year-round. There's also an abundance of waterfalls, rivers, and streams along a section of the world-famous Appalachian Trail.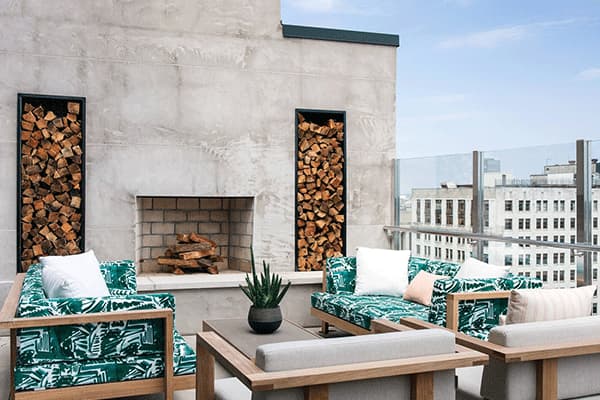 Where to stay:
Noelle, a Tribute Portfolio Hotel
Noelle, a Tribute Portfolio Hotel is a boutique bolthole encased in a beautiful building dating back to the 1930's. Many original features combine with contemporary amenities to create this a sleek place to rest your head in the heart of Nashville.
See it with us:
Highlights of Tennessee's Music, History & Great Smoky Mountains
This tour takes in all the iconic sights that Tennessee has to offer. Discover the pretty flora and fauna of the beautiful Great Smoky Mountains National Park, enjoy the thrill-rides, attractions and shows at Dollywood, and take a look inside Elvis' former home, Graceland.
---
11. Yellowstone National Park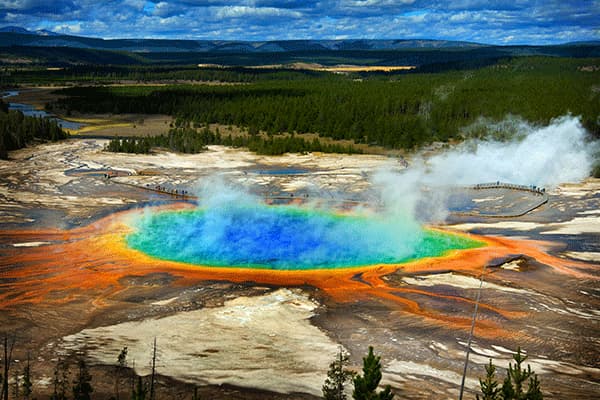 Location: Wyoming
Highlights of the park:
Yellowstone is arguably the most famous of the National Parks in USA, or North America. The park has so much to explore and is home to epic canyons, rushing rivers, and a range of hot springs including Old Faithful, the best-known geyser in the USA. There are also stunning wildlife encounters with bears, bison, wolves, elk, and more calling Yellowstone home.
Where to stay:
See it with us:
Yellowstone plus Wyoming Ranch Self Drive
This Wyoming holiday ticks off two experiences on many travellers' bucket-lists. First, you will visit the majestic and diverse Yellowstone National Park. Then you can fulfil the fantasy of becoming a cowboy or cowgirl on a western dude ranch.
---
Can you hear the call to adventure? Contact our Travel Specialists for some expert advice on creating your bespoke luxury holiday to take in the USA's most beautiful National Parks.
For more of our latest offers and savings, subscribe to our newsletter below.