Dubai is a luxury holiday destination with a reputation for the spectacular.
So, as a first-time visitor to Dubai you may find the sheer variety of things to do overwhelming; how do you choose? Well, we've put together our top 10 things to do in Dubai; some more unexpected than others!
These are:
Shopping
Skiing
Dining
Racing
Desert dreaming
Water park adventures
Relaxing at a spa
Deep-sea fishing
Exploring history
Unrivalled cityscape views
1. Shop
Dubai is renowned as a world leader in luxury shopping and the diversity of retail experiences the city has to offer may surprise you.
The spice souk in Deira, for example, is a delightful assault on the senses, with its vibrant colours and rich smells of saffron and frankincense filling the air. Or perhaps you prefer to be dazzled by the gold souk nearby, where precious metals and diamonds abound. A visit here is a 'must' for lovers of all things bling!
In contrast, the vast, 21st century surrounds of The Dubai Mall are a sight to behold for very different reasons.With 1,200+ shops and an impressive array of designer names, the only thing you'll be stuck for is time as you shop till you drop.
In true Dubai style, there is also a 10-million-litre fish tank right at The Dubai Mall's centre, where you can enjoy a diving lesson in the midst of retail heaven!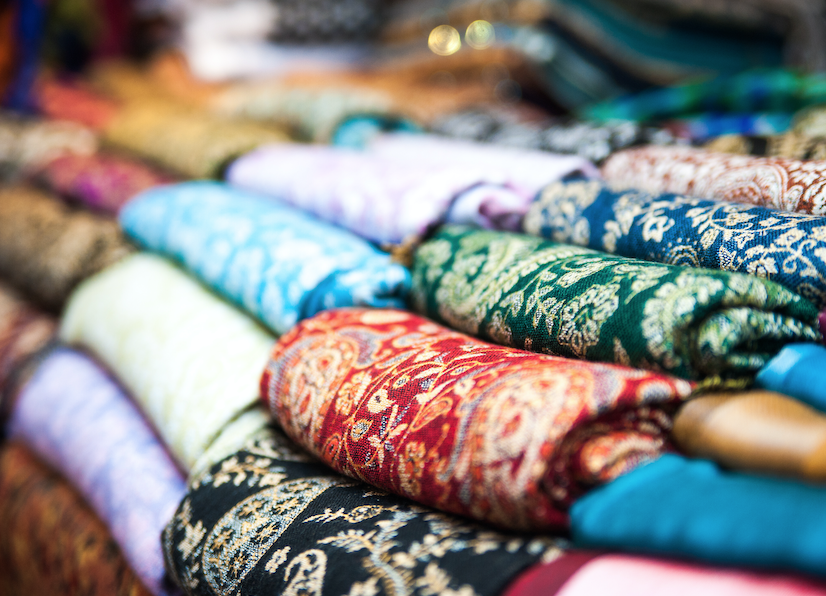 2. Go skiing
Ski slopes in the middle of the desert? Only in Dubai! Walk from the balmy weather outside into Ski Dubai, an environment chilled to -4ºC and with all you'd want from a day on the pistes.
To visit this unique experience, guests can opt for a pass for the slopes (including equipment), snowboarding lessons or even a ride on the 150m long Snow Bullet zip line!
Perhaps the most outstanding aspect of this striking ski centre, though, is its colony of penguins!
The highlight for many, children especially love the chance to meet these friendly birds, beginning with an underwater viewing and culminating in a play session with a special feathered friend!
3. Fine dining
As you might expect from a melting-pot metropolis like Dubai, pretty much any cuisine you desire can be found here. For those who like the finer things too, an array of first-class options is available.
An increasing number of Michelin-starred chefs are opening restaurants in Dubai, meaning you can enjoy the fine fare of London or Paris whilst also enjoying the sun of the Middle East.
At One&Only The Palm – a luxury hotel on the iconic Palm Island – all three restaurants have menus overseen by Yannick Alléno, who has been awarded his third Michelin star.
STAY is the finest of these three eateries, with the refined, innovative menu proving a delight to discerning gastronomes.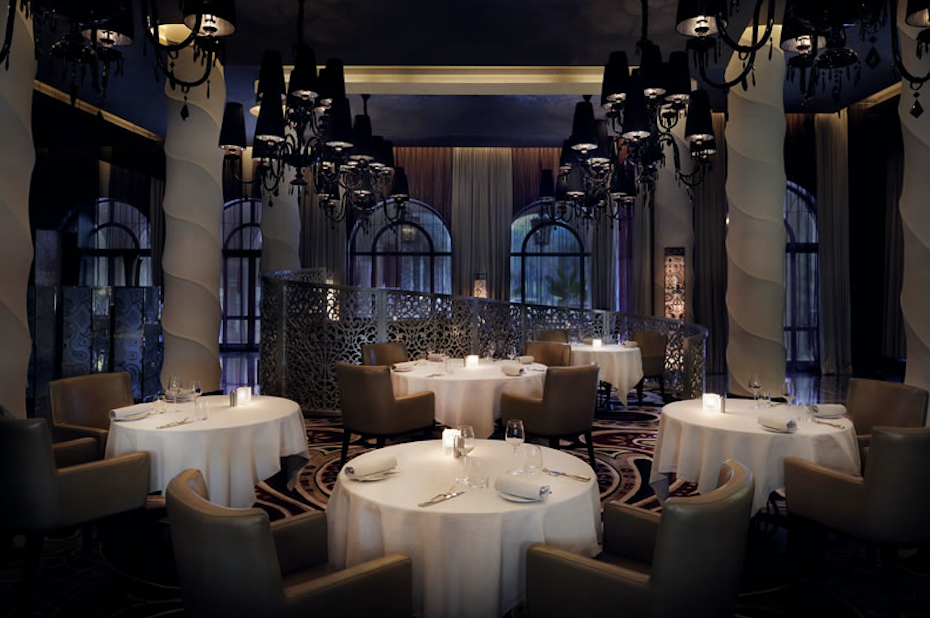 4. Spend a day at the races
Now one of the most celebrated destinations for horse racing enthusiasts, Dubai boasts some five stellar racecourses.
Lovers of all things equestrian will note that the season here runs from November to March, with many of the top events held in the evenings; making for a great night out.
The culmination of the racing season here is surely the Dubai World Cup, known as the 'world's richest horse race'. The race is held at Meydan Racecourse, and is certainly worth a trip.
5. Camp under desert skies
Not far from the gleaming skyline of Dubai lie vast swathes of desert and, beyond that, the rugged landscape of the Hajar Mountains. There is an abundance of desert excursions on offer here, from a 4×4 drive over the sand dunes to camel rides, or even sand surfing!
For a truly magical experience, though, nothing beats a night under the stars. City-dwellers will be awed by the sight of the night sky here, with constellations and planets easily visible to the naked eye.
Many luxury Dubai hotels are happy to arrange day trips or overnight excursions for guests, and at the One&Only Royal Mirage, Arabian Court, for example, you can choose the Starlight Express Overnight Desert Safari.
Accompanied by guides, you can journey into the desert and spend the night camped out before adventuring into the mountains.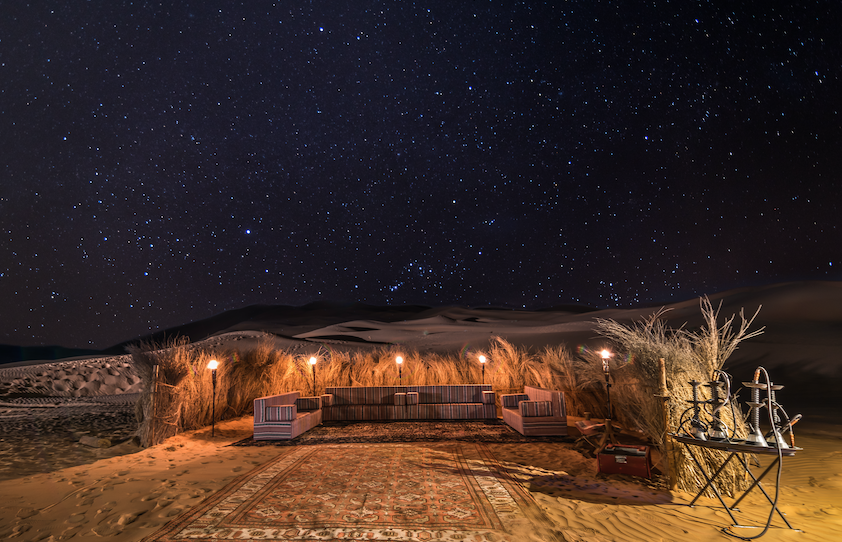 6. Go wild at a water park
Dubai boasts two of the world's top ten waterparks: Wild Wadi and Aquaventure.
These family favourites are a constant draw for visitors young and old. Aquaventure is a vast water wonderland with 17 hectares of supreme water fun. The park features a nine-storey mega-slide, lazy river and fantastic 'Splashers' play area for younger children.
But it doesn't stop there, there's also 700m of beach, plenty of places to eat and even an underwater 'shark safari'!
Those staying at the family-friendly luxury of One&Only Royal Mirage, The Palace receive complimentary access to Aquaventure during their stay, as do all One&Only guests.
Wild Wadi has 30 different attractions and is located on The Palm Jumeirah. And just in case all that wasn't enough, the park is home to the tallest free-fall slide outside of the United States.
7. Go deep-sea fishing
Take a guided boat ride out into the glistening waters of the Persian Gulf for a fishing trip you'll never forget. With an abundance of deepwater fish in the seas here, you might be lucky enough to catch a kingfish or barracuda!
Have your picture taken with your catch; it's likely to be a lot bigger than anything you could hope to hook in the UK!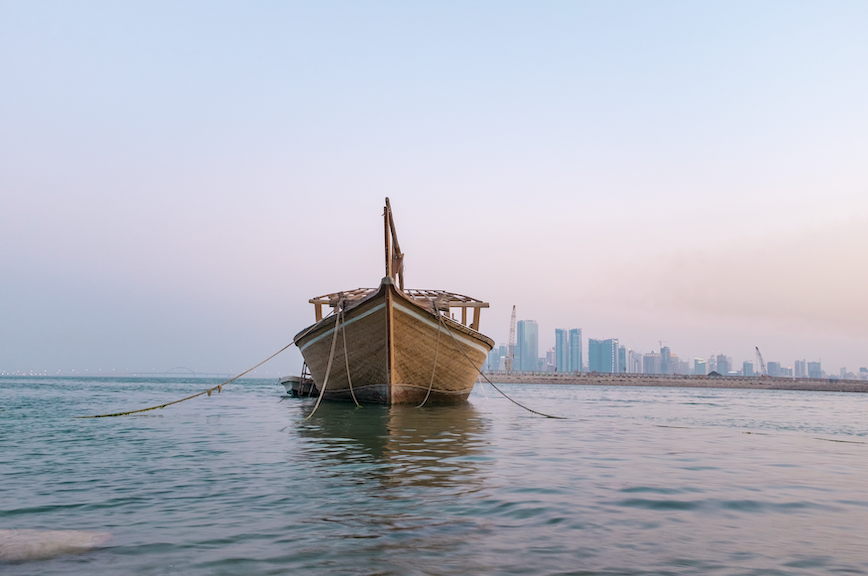 8. Indulge at a spa
With the abundance of luxury hotels in Dubai, you can expect to find some of the world's most opulent and indulgent spas too. From an authentic Hammam experience to contemporary beauty treatments… the choice is yours.
Guests at The Residence & Spa – the most exclusive enclave of the One&Only Royal Mirage resort – have the privilege of being right next to the One&Only Spa.
Set over 2,000 sq m and two floors, this elegant facility contains 12 treatment rooms, where you can indulge in 'journeys' that will leave you feeling brand new.
Not only this, but there is an Oriental Hammam and state of the art fitness centre in the same complex.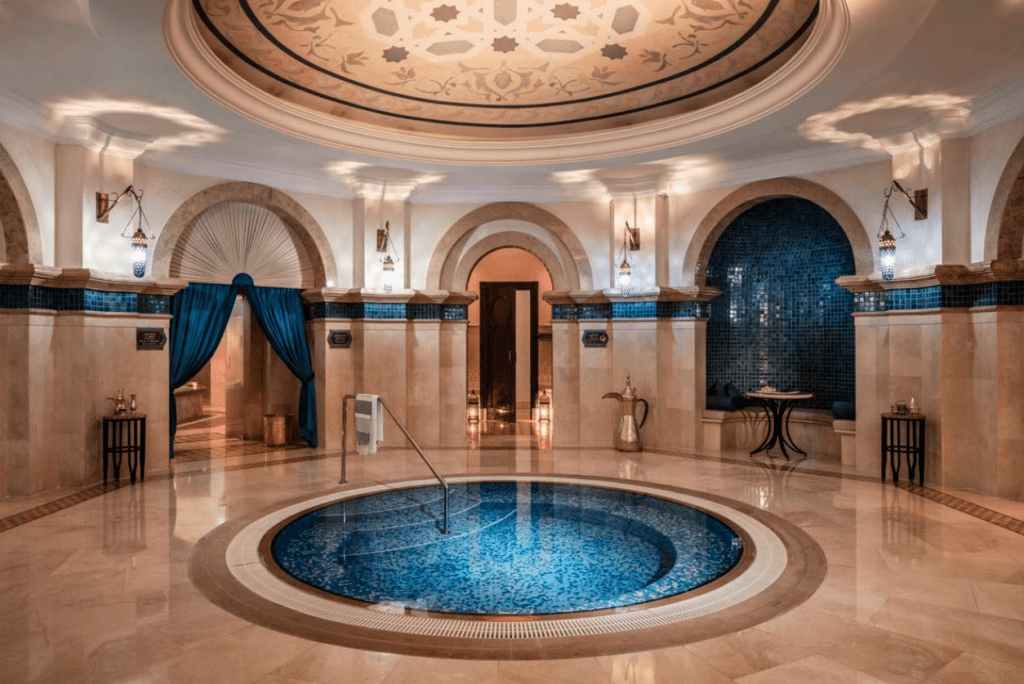 9. Step back in time
Proud of its Arabian roots, Dubai offers many chances for visitors to immerse themselves in history.
It wasn't always bright lights and skyscrapers here, and for an insight into the past of this fascinating place take a trip to the Old Town.
Housed in the city's oldest building, Dubai Museum recreates many scenes from the past centuries and displays hundreds of rare artefacts.
Meanwhile, a trip to Al Fahidi Historical Neighbourhood offers tourists the chance to stroll through 19th century streets, with a host of museums, Arabic cafes and galleries to explore. This is where you'll also be able to see Al Fahidi Fort which is Dubai's oldest building.
Another unmissable Dubai experience for those seeking a bit of culture and history is visiting Jumeirah Mosque. Open to non-Muslims, you can enjoy a tour of this historical site six days a week.
10. Enjoy an unrivalled view
The visionaries of Dubai's architectural scene have created many awe-inspiring structures, including the iconic Palm Island and Burj Khalifa – the world's tallest skyscraper at 829m. Take a ride in the elevator here to reach level 125, where you can navigate around the next 20 storeys, enjoying the views from the dizzy heights of At the Top; an outdoor observatory.
This is a great thing to do in Dubai at night, as the towering skyscrapers become even more awe-inspiring.
There's also an amazing restaurant at the top of the tower in the Armani Hotel where you can indulge in small à la carte plates or enjoy a sumptuous afternoon tea with views over the fountains.
---
Insider Tip: Try to get up to the top of the tower as early as possible before the heat fog settles over the city and affects your view.
---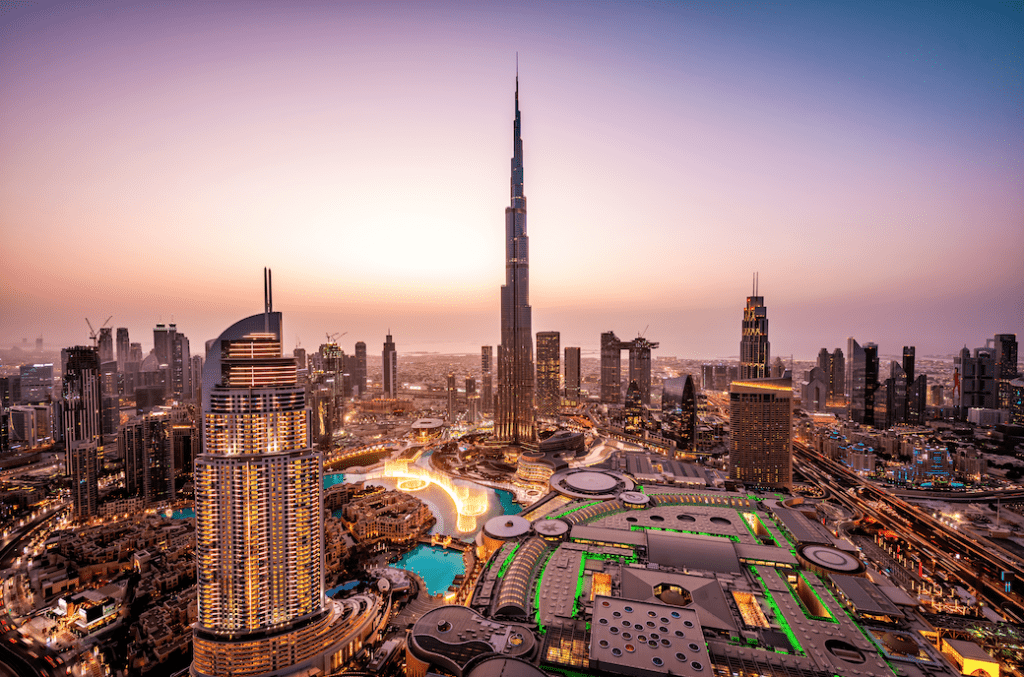 There's no doubt Dubai is in many people's top lists of places to visit. Whether it's the world's tallest building, longest water slide or highest restaurant, you'll find no shortage of entertainment here!
Yet mixed in with these ultra-modern elements are the enduring traditions of the Emirate. The combination leads to some fascinating contrasts of style and culture. This makes visiting Dubai so enchanting for so many people.
Did anything in our list of unmissable Dubai attractions catch your eye?