Vast and with a different landscape, culture and atmosphere around almost every corner, it's impossible to quantify India as a whole.
Except, that is, to describe visits to this amazing country as a thrill for the senses.
No two destinations in India are the same. However, they all share a richness in sights, sounds, smells, tastes and textures. In other words, holidays to India are exciting, rewarding and a must-do on your travel bucket list.
See for yourself why this storied land has attracted generations of adventurers and artists. Discover how India will tantalise each and every one of your senses.
See
If it's a dazzling display for the eyes that you're after, look no further than the Hindu festival of Holi.
Holi is known variously as the festival of love, colour and spring. On the first day of celebrations, people celebrate good's triumph over evil around a bonfire.
You've probably seen the second day of Holi celebrations before – they're extremely photogenic and very important to the Hindu culture.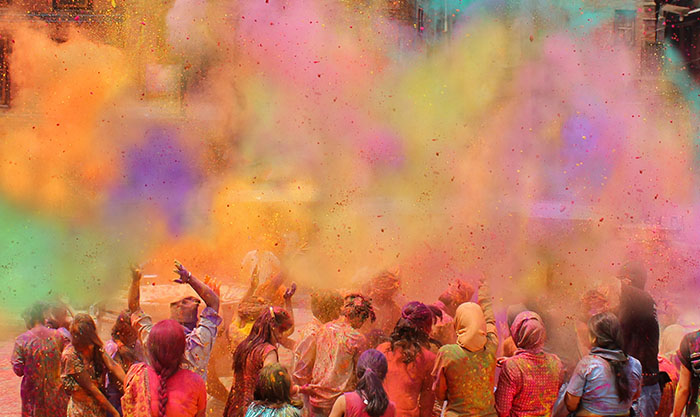 Vivid, vibrant gulal (powdered paint) turn the skies – and streets, and skin – into a bright kaleidoscopic collage.
The magnificent Taj Umaid Bhawan Palace in Jodhpur puts you in the thick of the celebrations. It's a great place to base yourself to experience this amazing event at its best.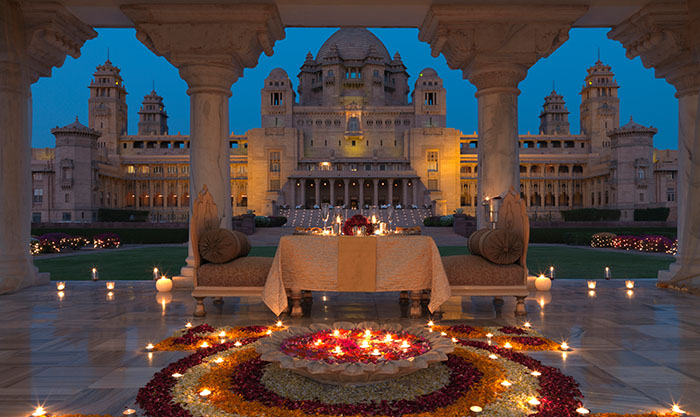 Hear
India has a distinctive and diverse soundscape. Depending on location, it might be hypnotic chanting and emotive music, or the shouts of traders and honking horns. It's all beautiful, in its own way!
Varanasi is an important wonderland of religious worship and traditional architecture, on the banks of the sacred River Ganges. Here, a gorgeous harmony of temple bells and prayer drifts through the streets, down the river, and over the mountains.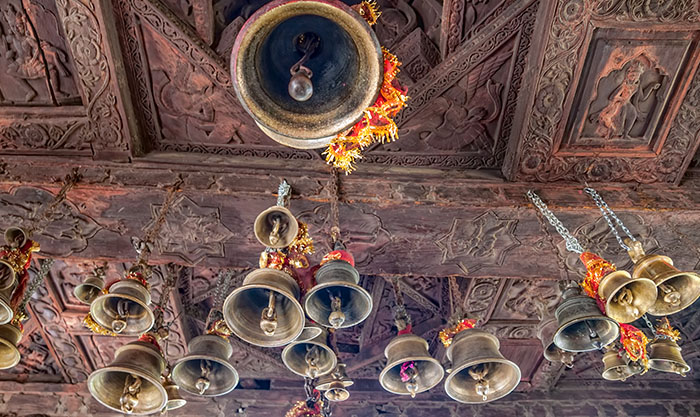 At Brijrama Palace, chiming bells create a comforting concerto with waves lapping on the ghats (riverfront steps) that line the Ganges. Listen to prayer reverberating through the streets and take a moment of calming contemplation. This is the perfect way to unwind during an action-packed holiday to India.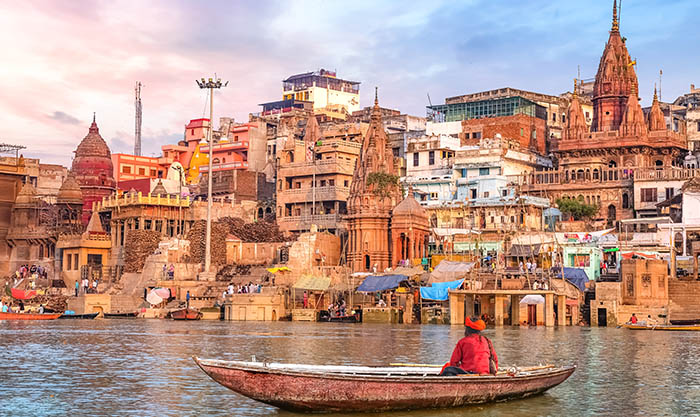 Taste
Well… where to begin?
Indian food is popular globally, and particularly in the UK. During the Covid-19 lockdown, Indian takeaway orders increased by 203%, demonstrating how much we rely on it for comfort.
Of course, to taste the proper stuff you're best off going to the source. Cuisines differ by region, naturally, but there's really no poor relation when it comes to food in India. Wherever you go, you'll find depth of flavour, spice and moreish goodies that help you pile on the pounds.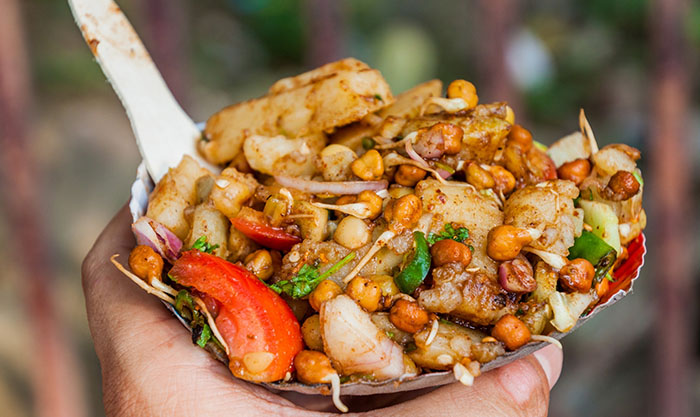 If you want our advice, these are a couple of dishes you should always stop for if you see them:
Masala dosa
Vada pav
Chaat
Dhokla
Idli/sambar
Jalebi
Biriyani (every recipe is different, so you have to try them all. For science)
To make things simple, The Imperial New Delhi is a haven for gourmands with nine on-site restaurants. The hotel goes the extra mile with its very own Culinary Club. Cookery classes and live shows will send you home with something more meaningful than a souvenir.
Smell
India doesn't do anything by half, including fragrance.
The bustling city smell and the aroma of Indian heat might be a bit shocking. But it's more than made up for by heady maharajah scents of amber, rose and jasmine.
For a real treat for your nasal passages, make time to wander Old Delhi's Khari Baoli, Asia's oldest spice market. The 17th-century landmark is a great place for photos as well as a bit of shopping.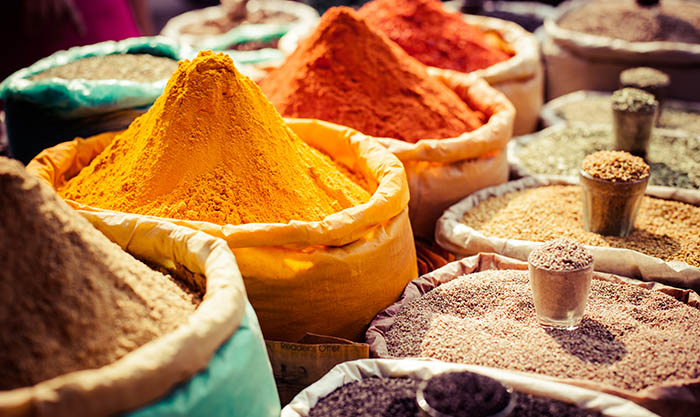 Walk around the market and take a deep breath in. you'll smell cardamom, cumin, ginger, chili, turmeric, cinnamon… they should sell it as perfume.
Feel
Rich textiles and silky materials for sale in markets. Rough, storied marble and stone in ancient palaces. The fluttery brushes of tea plants against your skin. The textures of rice and bread in your hands.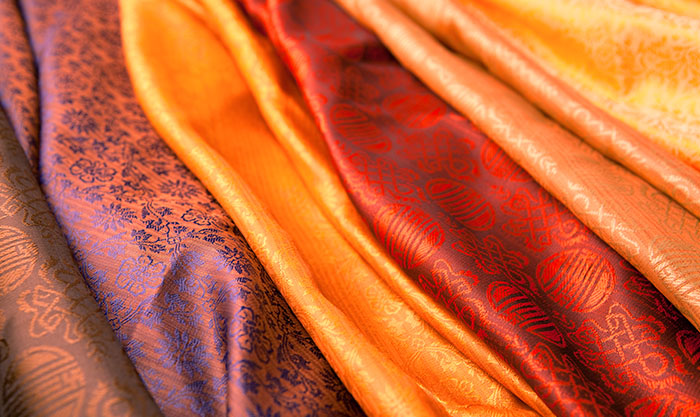 There are lots of ways to get a feel for India. But, after a holiday jam-packed with activity, the main thing you want to feel might just be relaxation.
Teeming with natural wonders and fabled mysticism, the Himalayas sprawl across the country's north-west and are home to incredible holistic spa treatments.
8,000 feet above sea level, Oberoi Wildflower Hall presents a mountainside wellness retreat that enjoys the most spectacular of sunsets.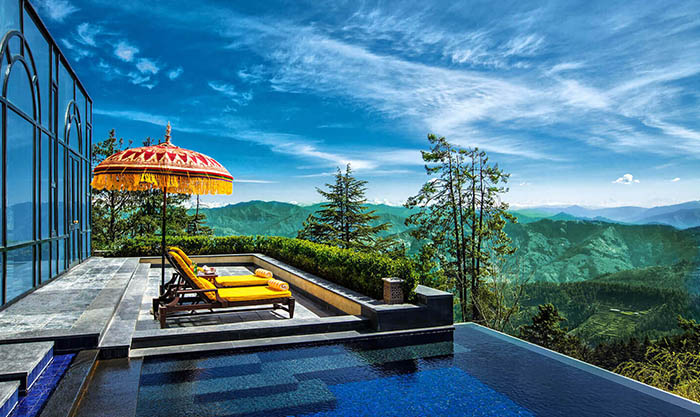 There's also Ananda in the Himalayas, which offers award-winning luxury and a selection of traditional therapies in idyllic settings.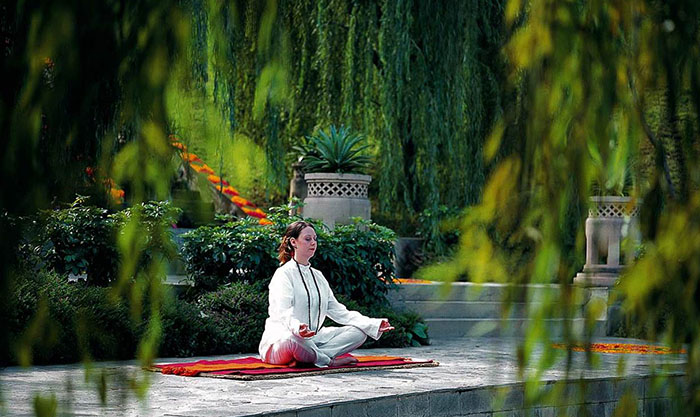 There are so many ways to experience the vast country of India. Be inspired by our full collection of luxury holidays to India for more.
If you need help deciding where to start, why not contact us to speak to our Travel Specialists?
Or, sign up to our mailing list for more luxury travel inpsiration and guides.