At Reethi Rah, there really is something for everyone – whether you're on a romantic escape with your partner, an exciting break with a group of friends, or an activity-laden holiday with the kids in toe!
Of course, no island paradise is complete without a breathtaking beach and Reethi Rah does not disappoint in this department. The pristine white sands are the perfect location for some well-earned relaxation. Although, from your laid-back sun-lounger vantage point, you will see the fantastic watersport options being enjoyed by other guests, and perhaps be tempted to get involved in the action yourself.
If you're a sea or nature lover there's loads on offer. The house reef starts literally metres away from the Beach Club, where you can grab cool drinks and light bites, and the picturesque water is just dying to be explored with thrilling diving or snorkelling. The resort also provides free non-motorised watersports equipment and offers excursions to discover local sea life such as dolphins and sharks.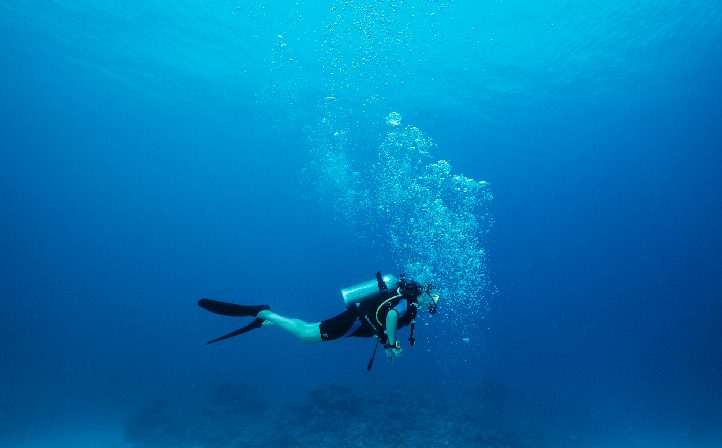 If your heart yearns for a relaxed Indian Ocean escape, the ESPA Spa at Reethi Rah will be your blissful dream come true. The design of the spa is simply stunning and absolutely filled to the brim with One&Only's inimitable style. Secluded within a garden in a quiet part of the resort, heading to the spa feels like an escape within an escape. Here you can really forget about the world around you as you enjoy an incredible menu of spa treatments.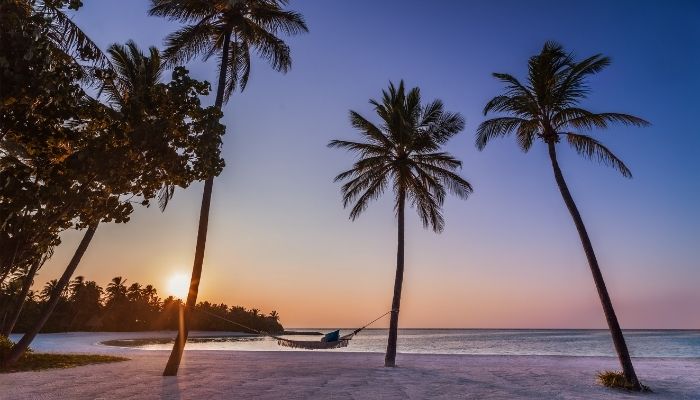 The dining at Reethi Rah is always a highlight for guests. There are six different restaurants on the island which each offer a different type of cuisine. One night you can have French food, and the next you can have Japanese. It's up to you! Whether it's tapas-style dishes from Syria, Morocco, Lebanon and beyond, garden to fork healthy options in Botanica – an eatery nestled amongst the trees – or an Asian inspired fusion-dining experience set amongst stunning columns at Reethi, the possibilities here feel endless. For an added touch of romance, you can even dine in the Treehouse – a private dining venue with incredible views of the ocean which can be made up for a special dining event for up to two people.
As you would expect for a One&Only resort, the accommodation is also a real treat. Elegant Beach Villa's provide direct access to the beautiful beach and an enormous outside area, which is perfect for enjoying sea views. One&Only really have thought of everything to make for a truly comfortable stay, including small refrigerators designed to keep beauty products cool. Check-in is taken care of in the villa and with a vast amount of living space, a butler on hand to cater to your needs, and aa speedy laundry service, you could spend a lifetime relaxing and making the most of your spectacular surroundings.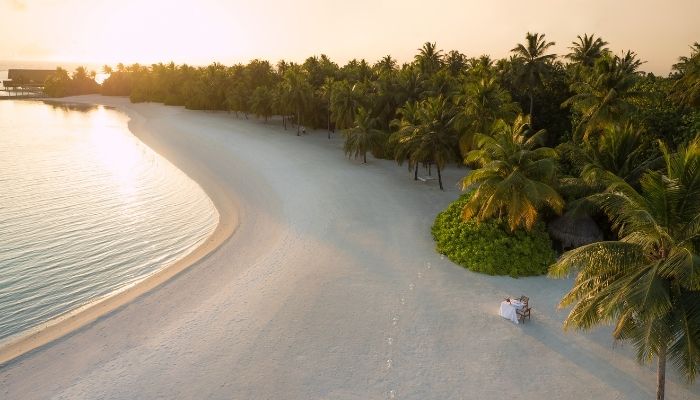 For the epitome of luxury and the utmost privacy, opt for the Grand Sunset Residence, an enormous residential style villa set on a private road, boasting a private beach, wine cellar, private chef to cook your breakfast, and even its own outdoor cinema! However, all the accommodation here is designed to bring you closer to the natural splendour. Wood-panelled ceilings, neutral colours, and lots of open spaces make you feel constantly at ease. From Water Villas set on a stilted jetty extending out into the lagoon to the Three Bedroom Residence – a sprawling property that is ideal for families or large groups – you are guaranteed to find your dream home away from home at One&Only Reethi Rah.
Feeling Inspired? Why not enquire about Reethi Rah now or call our Travel Specialists to begin planning your bespoke luxury holiday to the Maldives?
For more of our latest luxury travel news and offers, subscribe to our newsletter below.