To celebrate the release of the latest James Bond film, 'No Time to Die', we've been imagining ourselves jetting around the world like 007.
However, our version of a trip away is somewhat more relaxing than the high-octane chases and explosions that follow Bond in his filming locations across the globe.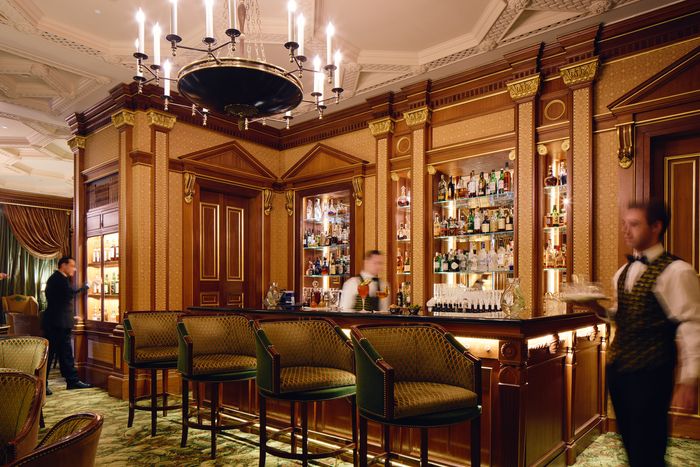 With the films set in stunning locations, like the Bahamas, the Alps and Thailand, the world's most beloved spy franchise has undoubtedly inspired many luxurious holidays to iconic far-flung locations.
So, we thought this was the perfect time to put together a hand-picked list of luxury hotels and resorts that have played a part in the British spy film phenomenon.
Your mission, if you choose to accept it, is to sit back, relax and get inspired for your next 007 inspired holiday!
The 8 Best James Bond Film Locations to Visit
1. London – No Time To Die (2021)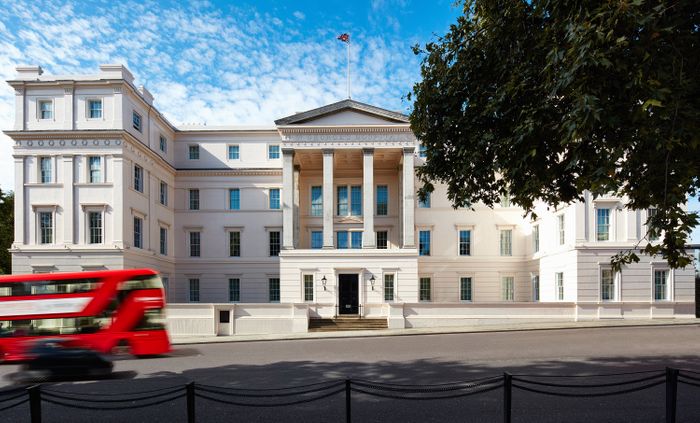 After a star-studded London premiere for 'No Time to Die', James Bond is officially home. The UK and Ireland is littered with locations that'll be coming to the big screen in the latest edition.
With 'Bond tours' and a host of iconic locations from the 007 franchise throughout the city, London is a quintessential destination for fans of the world's most legendary spy. You could even head over The O2 where you can climb up its roof, following the footsteps of Pierce Bronson in 'The World is Not Enough'.
We Recommend: The Lanesborough
Right in the heart of the city centre, The Lanesborough is the perfect place to begin any Bond-themed exploration of London. Just around the corner from Buckingham Palace, Harrods, the National Gallery and Westminster Abbey, you're in the perfect place for immersing yourself into the culture of London. Home to a luxurious spa, named England's Best Hotel Spa and London's Best Spa, you'll also find Michelin-star cuisine at Céleste.
---
2. Jamaica – Dr No
(1962)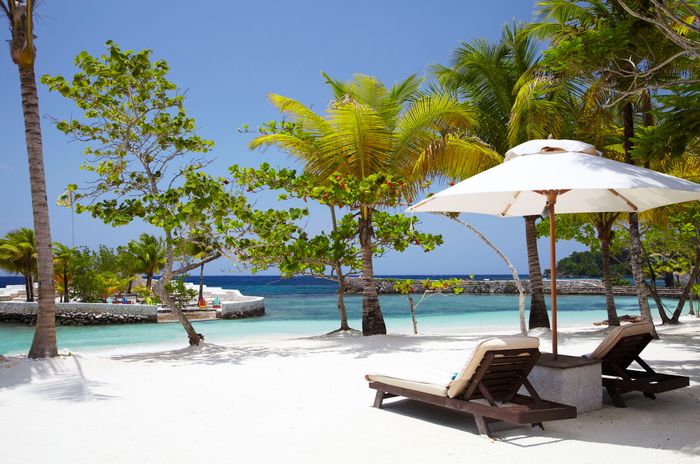 London may be most commonly associated with the film series, but Jamaica is undisputedly the birthplace of Bond.
Ian Fleming visited the island in 1942 while serving as a naval officer and, unsurprisingly, fell in love with its stunning natural beauty. He moved here after the war and wrote many novels in his purpose built home, which was aptly named GoldenEye. Today, the property is a boutique resort that's dedicated to celebrating its role in creating one of the films' most legendary characters. Jamaica itself still has many strong links to 007, and was a filming location for 'Dr No'.
We Recommend: GoldenEye
A stay at GoldenEye lets you walk in the footsteps of Ian Flemming as he first created his most famous character. Once the author's home, today guests at GoldenEye can choose one of 20 luxury cottages. To get even closer to Bond history, you can even stay at Fleming Villa, the stunning home of Flemming himself. The proximity to the famous beaches makes this hotel one of the best in Jamaica for watersports and activities.
---
3. Jamaica – Live and Let Die
(1973)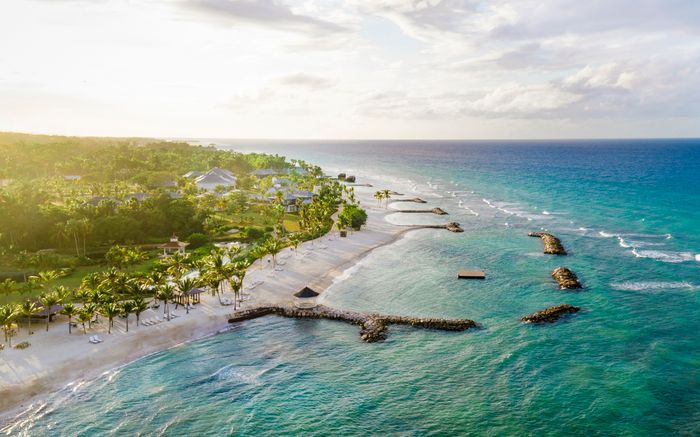 Jamaica will return to the globetrotting James Bond franchise in 'No Time to Die' with Kingston Harbour featuring as a filming location. A great deal of 'Live and Let Die' was also shot on this stunning Caribbean island and it was in Jamaica, on Ocho Rios beach, the Ursula Andress appeared from the ocean as Honey Ryder and created one of the most memorable character introductions in cinema history. A Bond-themed visit here would immerse you into the history of the series and allow you to recreate famous scenes for yourself.
We Recommend: Half Moon
There's so much 007 history routed in Jamaica that we couldn't pick just one hotel on the island to make the list. For Bond fans, a stay at the chic and luxurious Half Moon, lets you enter the movies for yourself and stay in one of the luxurious cottages that appeared as Bond's hotel room in 'Live and Let Die'. Perfect for an active holiday, Half Moon also boasts an 18-hole championship golf course.
---
4. Bahamas – Casino Royale
(2006)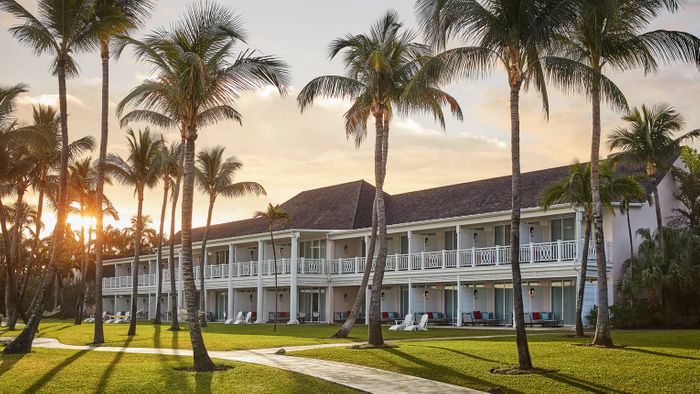 Who could forget 'that' beach scene where Daniel Craig emerges from the ocean in his famed swimming trunks during 'Casino Royal'? The stunning beach that Bond was filmed on is Cove Beach on Paradise Island in the Bahamas, giving yet another stunning island a deep connection to 007.
Craig isn't the first Bond to arrive in the Bahamas though, with Sean Connery playing the role on the island in 'Thunderball' and its unofficial remake, 'Never Say Never Again'. Exploring the nature of the islands, while discovering hidden movie gems, is an unforgettable experience.
We Recommend: Ocean Club, A Four Seasons Resort
Ocean Club is found on Paradise Island and it has all of the hallmarks of world-class island luxury. From here, you can easily reach Cove Beach to recreate Daniel Craig's arrival in 'Casino Royale, plus the suite where Bond and Solange hid away in the film actually exists and is part of the hotel! The on-site golf course has also breathtaking ocean views and there's divine cuisine from Michelin-starred chef, Jean-Georges Vongerichten.
---
5. Venice – From Russia with Love
(1963)
For some, Venice is a place that conjures romantic images of canals and gondolas. For Bond fans, it's the starring role played by the Orient Express in 'From Russia with Love'.
When a young Sean Connery boards the train in Venice, the fight scene that ensues aboard this iconic train is legendary. Guests travelling on the Venice Simplon-Orient-Express today will find it a much more relaxing experience. Still, with a Champagne bar and its own chic art deco design, you'll feel just as glamorous as the globetrotting super-spy.
We Recommend: Venice Simplon-Orient-Express, A Belmond Train
The world's most famous train has played host to the rich and famous for over a century, and you can channel your inner Bond by boarding the Orient Express for yourself. Setting off from Venice, you'll be surrounded by luxury service and elegant décor. Also, 007 isn't the only literary legend who's made an impact on this historic train, with Hercule Poirot investigating the carriages in Agatha Christie's 'Murder on the Orient Express'.
---
6. The Alps – The World Is Not Enough
(1999)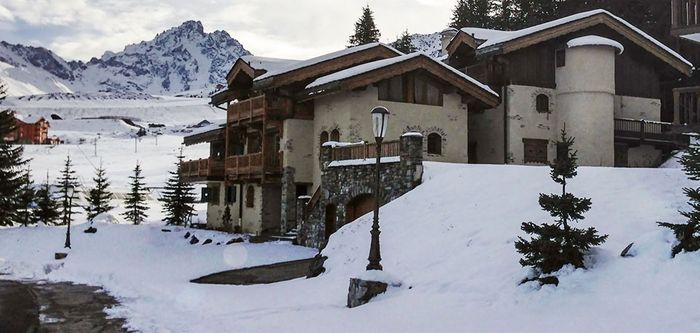 The Alps, Europe's highest mountain range, are shared by France, Switzerland, Italy, Germany, Austria and Slovenia. Known for skiing and snow sports, you might be surprised to learn that the French Alps have the highest density of any James Bond filming locations in the world, outside of his native London.
So many iconic 007 films have made their mark on the mountainous slopes including 'Goldfinger', 'On Her Majesty's Secret Service', 'For Your Eyes Only', 'Goldeneye' and 'The World Is Not Enough'.
We Recommend: Courchevel, France
Perfect for any Bond fans that enjoy skiing, a stay in Courchevel lets you whiz down the slopes like 007 himself. Combining luxury with excitement, a skiing holiday is ideal for any spies in the making. With a range of enchanting chalets available, our Travel Specialists can help you find the perfect place to retire to for a warming hot chocolate or perhaps even a sundowner martini. Shaken, not stirred, of course!
---
7. Thailand – The Man With The Golden Gun
(1974)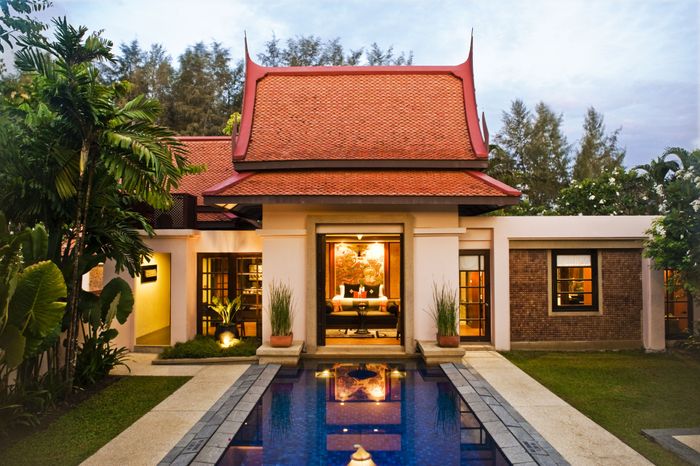 Roger Moore's second outing as Bond in 'The Man with the Golden Gun' sees him chasing villain, Francisco Scaramanga, from Macau to Hong Kong, then on through Bangkok and all the way to the Phuket, Thailand.
You could even recreate the journey yourself and embark on a bespoke sightseeing tour across several fascinating countries. Interestingly, Bond almost never came to this part of the world at all. The book version of 'The Man with the Golden Gun' was set in Jamaica, but producers changed the location as the previous instalment, 'Live and Let Die', was also filmed on the Caribbean island.
We Recommend: Banyan Tree, Phuket
With so many incredible locations on the journey to catching Scaramanga, it's difficult to choose just one hotel. However, we think that the producers saved the most beautiful and luxurious destination until last. The stunning resort town of Phuket is perfect for both relaxation and exploration. With six restaurants, an 18-hole golf course and a world-class spa you're guaranteed an unforgettable stay at Banyan Tree, Phuket.
---
8. Florida – License to Kill
(1989)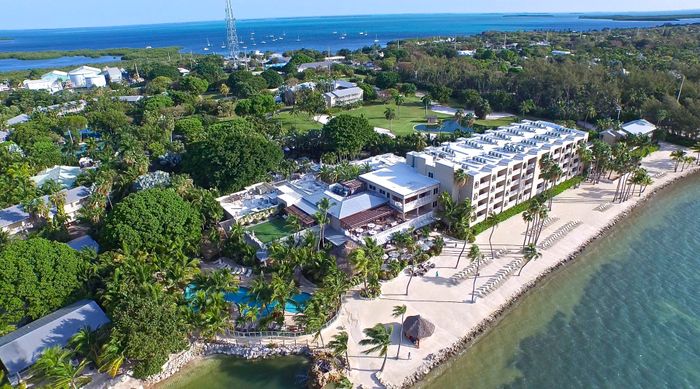 Bond is about as British as you can get, but that hasn't stopped him hopping over the pond for some intrigue and adventure. Florida Keys and Key West provided a stunning backdrop for Timothy Dalton's 'Licence to Kill' 007 adventure. As most of the movie was filmed in Southern Florida, this is the perfect spot for tracking down on-screen filming locations. You might even find your way to St Mary's Star of the Sea Catholic Church, where Bond famously parachuted into a wedding.
We Recommend: Cheeca Lodge & Spa
With an enviable setting in Florida Keys, Bond enthusiasts can use Cheeca Lodge & Spa as basecamp for some 007 exploration. There's plenty to do with your free time with a 9-hole Jack Nicklaus designed golf course, a breathtaking 1,100-foot palm-lined private beach, three swimming pools and six tennis courts. After all that you'll need somewhere to relax, and you can treat yourself to a signature hot lava shell massage in the spa.
---
If you'd like to stay at one of these iconic locations or get more ideas for a tailor-made James Bond inspired holiday, contact us to speak to our Travel Specialists today.
For more of the latest travel advice and offers, sign up to our newsletter below.