Sick of your sofa? Lost interest in your living room? Us too. The idea of travel has become even more precious to us lately.
The world – and all its colour, beauty, peace and nature – has still been out there in all its glory whilst we've been stuck indoors.
Being shut inside has really put travel and all it brings into perspective, and we're sure we're not alone in having a whole newfound appreciation for our planet.
We've been thinking of all the amazing places and beautiful corners of the globe we can't wait to visit when the skies are open once more, and we thought we'd share a few with you…
Board the Orient Express
Walk in the footsteps of Hercule Poirot and James Bond by boarding history's most iconic locomotive for a five-star journey of utmost luxury.
Polished wood interiors, plush cabins, glittering cocktail services and gourmet meals make any journey aboard the Venice-Simplon-Orient-Express one to remember.
The train travels between some of Europe's most glorious cities, including Venice, London, Verona and Paris. Be swept past stunning scenery and enjoy a true taste of old-school glamour within its carriages. All aboard!
Soar over Sri Lanka with Anantara
Take to the skies to survey Sri Lanka's incredible scenery from the very best angle. A guided helicopter tour takes you up and over the island's unique landscape. This is sightseeing on a whole new level.
Fly over the top of mighty Sigiriya to view what was once a royal fortress from a truly regal angle. Then swoop over breathtaking tea country, landing only to sample the finest local blends.
This journey will take you to one of Anantara's spectacular properties. Perhaps visit Anantara Kalutara on the sunny west coast, or Anantara Peace Haven Tangalle for an extraordinary experience in nature.
Gorilla trekking in Rwanda
Trek through Rwanda's historic Volcanoes National Park for a once-in-a-lifetime encounter with native mountain gorillas in their glorious natural habitat.
The luxurious One&Only Gorilla's nest is the closest resort to the dramatic landscape of the National Park. The park is home to over 300 species of bird, beautiful golden monkeys and more than 340 mountain gorillas. Treks with a local guide offer a truly unparalleled bucket list experience, and also contribute to local environmental causes.
Sleep with the fishes in the Maldives
Spend a night under the Indian Ocean without as much as getting your feet wet at the trailblazing MURAKA villa at Conrad Maldives Rangali Island resort.
The split-level residence's master bedroom is sunk 16 feet below the surface. You'll have night-time views like no other through the 180-degree viewing dome and floor-to-ceiling windows. THE MURAKA also has an above-water outdoor deck with a gorgeous infinity pool and the 24-hour services of a butler and private chef for real indulgence.
Experience the wild, wild west
Release your inner cowboy or cowgirl at Goosewing Ranch, Wyoming. Get to grips with the great outdoors and try your hand at ranch life at this scenic, historic retreat.
Horse riding, fly fishing and white water rafting are just some of the active adventures you can take part in here. A stay at Goosewing is all about the landscape – this is truly wild and pristine land. Whether you're out wagon riding, skeet shooting, hatchet throwing, line dancing, singing round the campfire or lazing in the outdoor pool, this isn't your normal holiday.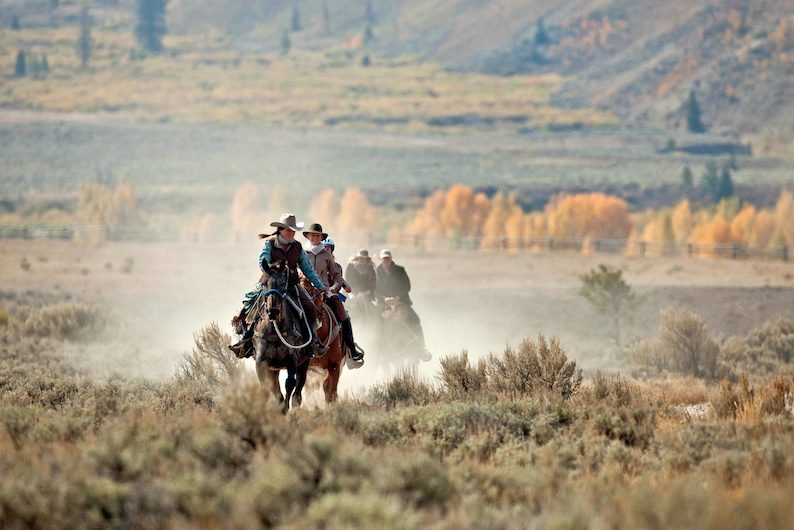 Uluru on two wheels
Uluru is one of the world's most iconic sights and something everyone should try to see at least once on a holiday to Australia. Get a different perspective on this famous view on a Harley or Trike tour with professional guides.
You'll be picked up from your hotel, given the proper gear and whisked off to the sacred rock. There are a number of different tour options to choose from depending on which time of day you want to view Uluru and Kata Tjuta. We're partial to the sunset views here, which you can toast with a glass of something bubbly on your tour.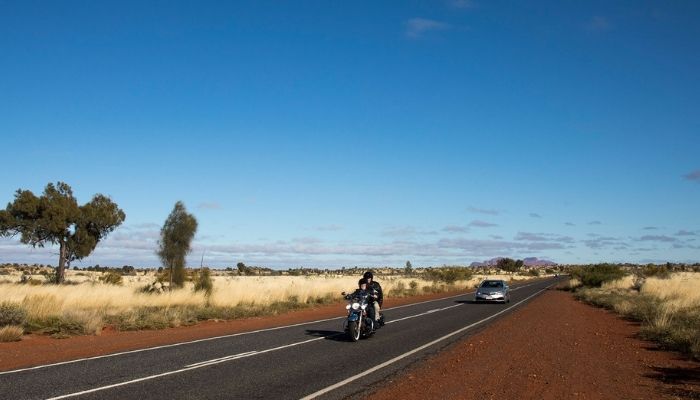 Sleep in a Jungle Bubble
Get up close and spend a starlit night watching Thailand's elephants in their natural habitat. Sleep in a fully-furnished transparent bubble for truly front-row seats to nature.
Anantara's unique Jungle Bubbles offer the ultimate immersive experience, placing you in the heart of the Thai jungle. Enjoy uninterrupted views out over the jungle, the expansive sky and of course the amazing local resident elephants! Your Bubble is air-conditioned and fully-furnished, meaning you spend the night in utter comfort and with genuinely unbeatable views.
Bear necessities in Canada
Set up a luxurious base at Tweedsmuir Park Lodge and explore British Columbia's Great Bear Rainforest. Here, you'll get up close and personal with grizzly bears.
Views include Mt Stupendous (yes, really), which gives some indication as to how spectacular this part of Canada really is. It's also a thriving bear habitat – you might even spot grizzlies napping on the Lodge's lawn! Choose to raft down the Atnarko River to spot bald eatles and look for bears fishing for salmon. Or, head out on a guided walk through the wilderness to spot these incredible creatures in the forest.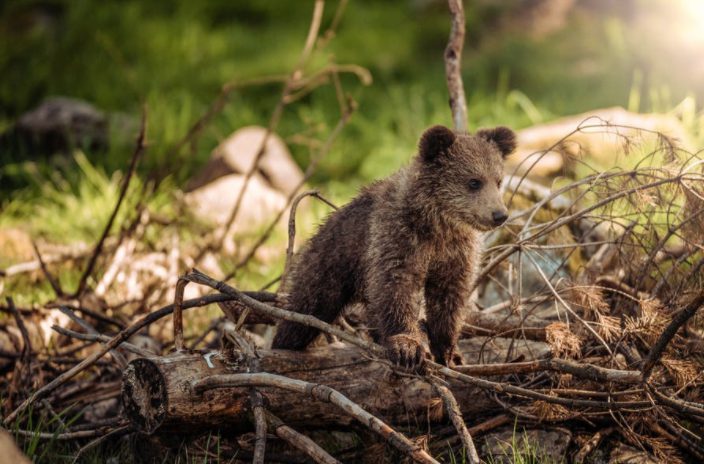 Get the hump in Abu Dhabi
There are few landscapes more majestic than the sweeping desert sands of the Middle East. What could be a more fitting mode of transport trekking by camel?
Ride in true Bedouin style and explore the world's most expansive sandy desert in the traditional manner. Begin at sunrise and trek across picturesque valleys and plains that stretch as far as the eye can see. You'll be accompanied by an expert guide who'll take you to hidden gems and show you the secrets of this majestic location.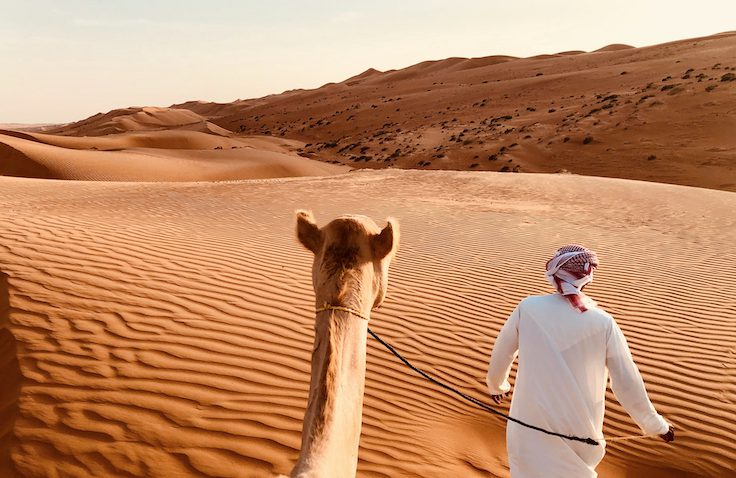 Visit nature's spa in Turkey
The Pamukkale Thermal Pools are a sight for sore eyes at the best of times, let alone during a stressful year like the one we've just had.
Here, impossibly blue thermal pools are framed by towering white limestone formations, making a striking scene that looks straight out of a fairy tale. Once a Roman spa town, Pamukkale is still famous for its therapeutic thermal pools. Climb to the top of the incredible natural limestone structure and reward yourself with a luxurious dip in the crystal-clear Cleopatra Pools at the top.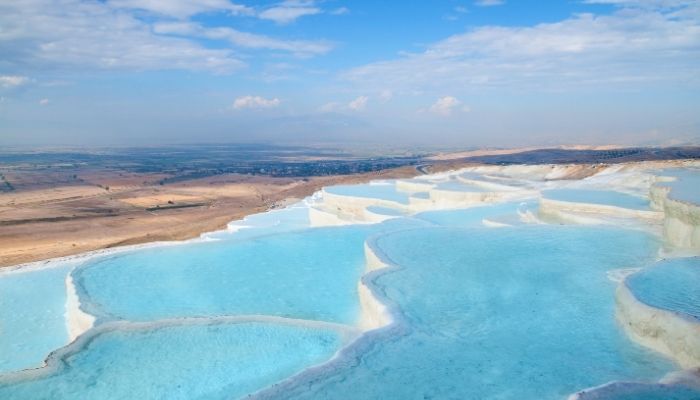 Are you inspired by any of these bucket-list travel experiences? Contact our expert Travel Specialists for more information.
For more luxury travel guides and to be the first to hear about our latest offers, sign up to our newsletter below.