Jamaica has long been celebrated for its desirable beaches caressed by the Caribbean Sea. And there's one for every occasion and character; from private beaches belonging to five-star hotels, to public sandy stretches and surfing hotspots.
Our experts have compiled the top 10 best beaches in Jamaica which are arguably the biggest crowd pleasers, where you can find your slice of tropical paradise. 
---
1. Treasure Beach
Treasure Beach is a six-mile stretch of coral-coloured and sometimes black sands, running alongside beautiful blue water coves. Located on the southern coast of the island, it's considered one of the best Jamaican beaches because of its unique natural beauty, authentic local culture, and serene atmosphere. The beach never becomes as crowded as some of the beaches on the north coast.
The coastline is dotted with four main sandy beaches and coves each with its own charm and character, ranging from rocky coves to long stretches of golden sand lapped by the Caribbean Sea. In Calabash Bay, friendly fishermen dock their colourful canoes and unload the day's catch. Stay for sunset then sample jerk chicken and freshly caught seafood seasoned with local spices.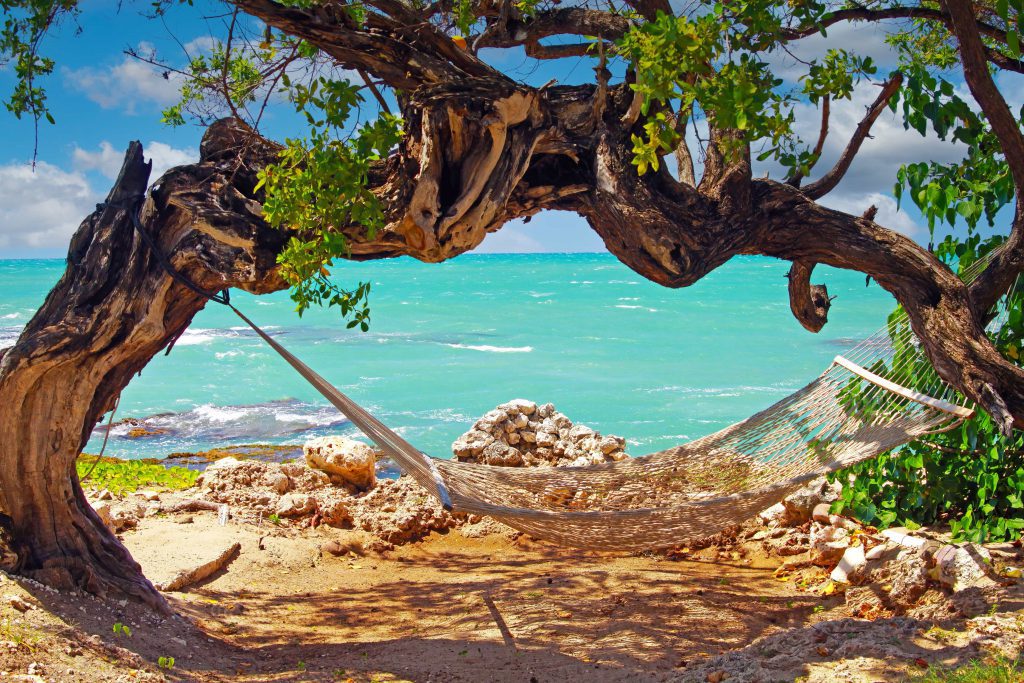 ---
2. Seven Mile Beach
This popular beach stretches along Jamaica's western coast in Negril. (The length is closer to five miles than seven, but it's still Jamaica's longest beach.) Head to one of Jamaica's most famous beaches for sunbathing and swimming in the calm waters. If you're a thrill seeker, a range of watersports includes parasailing and jet skiing. For the best coral reefs, Bloody Bay next to Seven Mile Beach makes for the perfect snorkelling experience.
Stay for sunset and you'll be treated to one of the most spectacular light shows in the Caribbean, as the sky lights up with orange and purple hues. Head up to Negril Lighthouse for the best coastline views, then sample some fresh seafood at Rick's Café, a Negril institution perched atop rocky cliffs.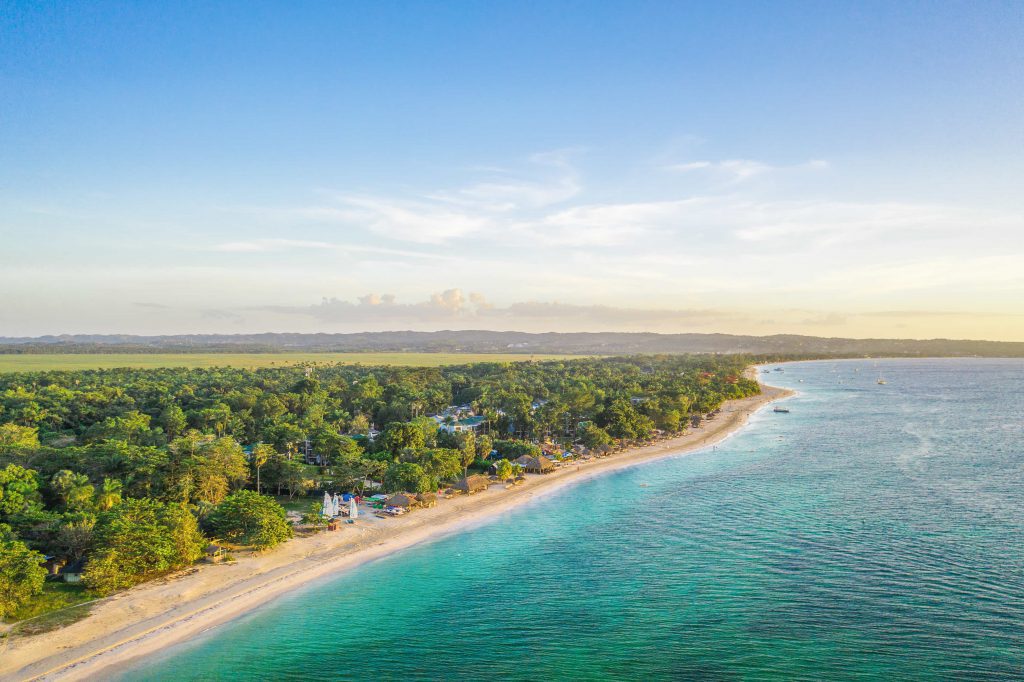 ---
3. Frenchman's Cove
Perhaps one of the finest beaches in the entire Caribbean, Frenchman's Cove close to Port Antonio comprises a small strip of white sand overhung by lush vegetation. On one side, the beach is flanked by a swimmable turquoise lagoon, formed from a freshwater river that flows into the Caribbean Sea. It's this stunning contrast between the emerald forests and cerulean sky and ocean that make this place truly special. It's so postcard-perfect, it even featured in several shows and films including Lord Of The Flies and Knight And Day.
If you're a keen birdwatcher, sunbathe then explore the surrounding jungle, where you'll likely spot a range of tropical birds.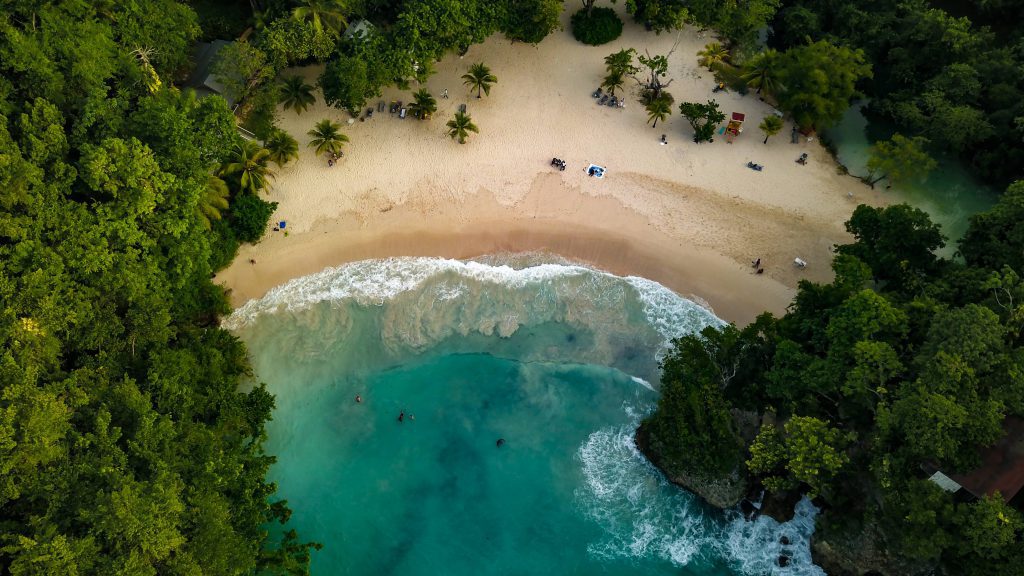 ---
4. James Bond beach
Located in Oracabessa on the north coast of Jamaica, James Bond Beach sits on a small peninsula within easy driving distance of Ocho Rios. This attractive strip of white sand gained its name from the James Bond movie "Dr. No", where Ursula Andress strides in from the crystal-clear sea.
World-renowned author Ian Fleming wrote the novel in early 1957 at GoldenEye, which sits directly opposite the beach. Stay at the luxurious hotel to see Fleming's old house which can now be rented as a villa and laze away at the hotel's secluded beach Low Cay, featuring a sheltered private cove. If you're staying in the Discovery Bay area on the northern coast with your brood, you could spend the day at Puerto Seco Beach, home to a variety of watersports including a child-friendly waterpark, paddle boards and glass bottom boat tours.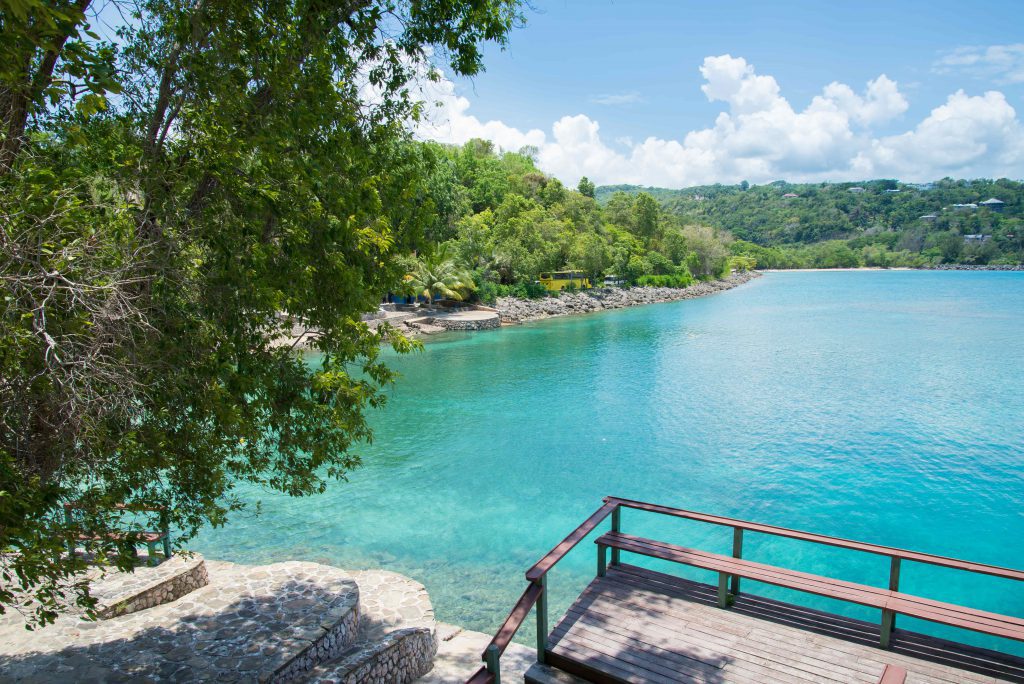 ---
5. Boston Bay Beach
Boston Bay Beach sits in a small horseshoe-shaped cove with golden sands and rocky cliffs. It's also the only beach in Jamaica with high waves, which are favoured by surfers and windsurfers. Catch a wave during a surfing lesson, safe in the knowledge that the beach has a number of lifeguards on duty. Boston Bay Beach is also considered the birthplace of jerk cooking. Work up an appetite in the water, then sample perfectly seasoned pork, chicken, lobster, or sausages at one of the many Jamaican jerk food stalls.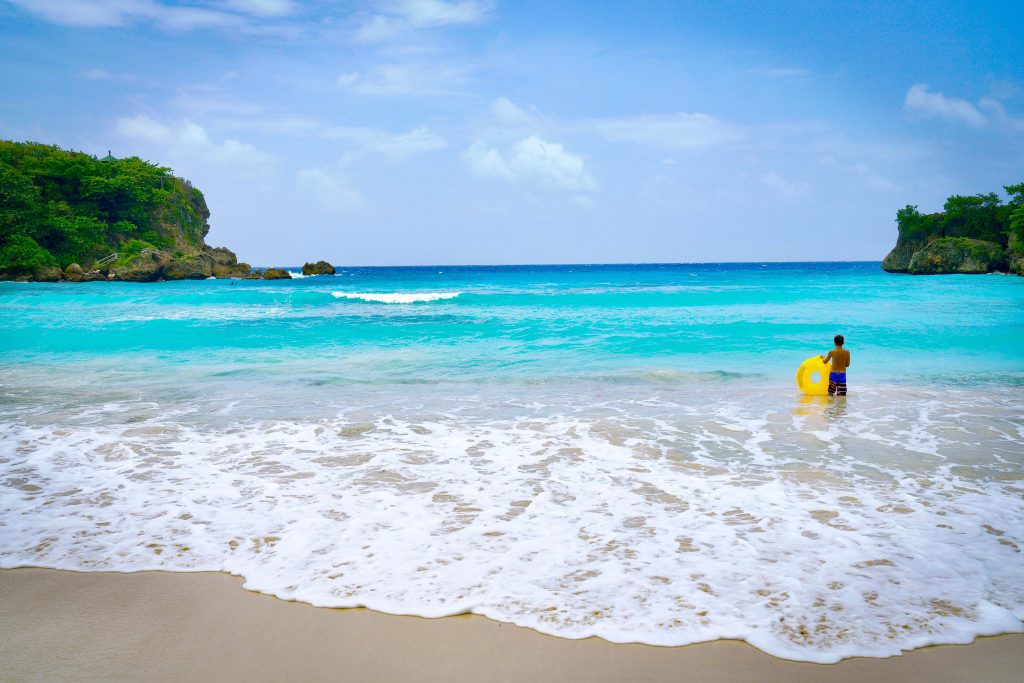 ---
6. Doctor's Cave Beach
Frequently hailed as one of the island's best beaches, Doctor's Cave Beach boasts an arc of sugary sands and aquamarine waters dotted with floating dive platforms. It was given it's moniker when English chiropractor Sir Herbert Barker claimed the waters had healing properties, and has been a a popular spot in Montego Bay for locals and tourists ever since.
Also on the north coast is Round Hill Hotel & Villas, one of Jamaica's most sophisticated beach resorts. Stay here for designer décor by Ralph Lauren and a perfect crescent beach with a natural tropical reef just offshore.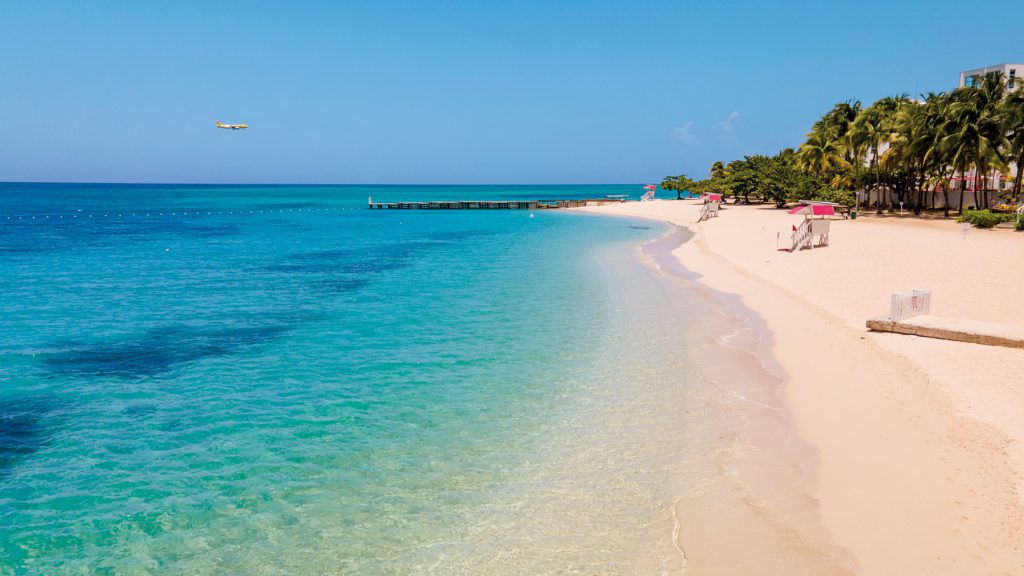 ---
7. Jamaica Inn Beach, Ocho Rios
Find your perfect spot on the sand at Jamaica Inn. The sprawling and secluded beach is framed by lush palms and backed by a historic main house. Stay here and you'll find just a smattering of luxurious sun loungers — reserved only for guests. Take relaxation to the next level with a massage at the open-air spa overlooking the sea and white-sand beach, then indulge with complimentary non-motorised watersports in the warm blue-green sea.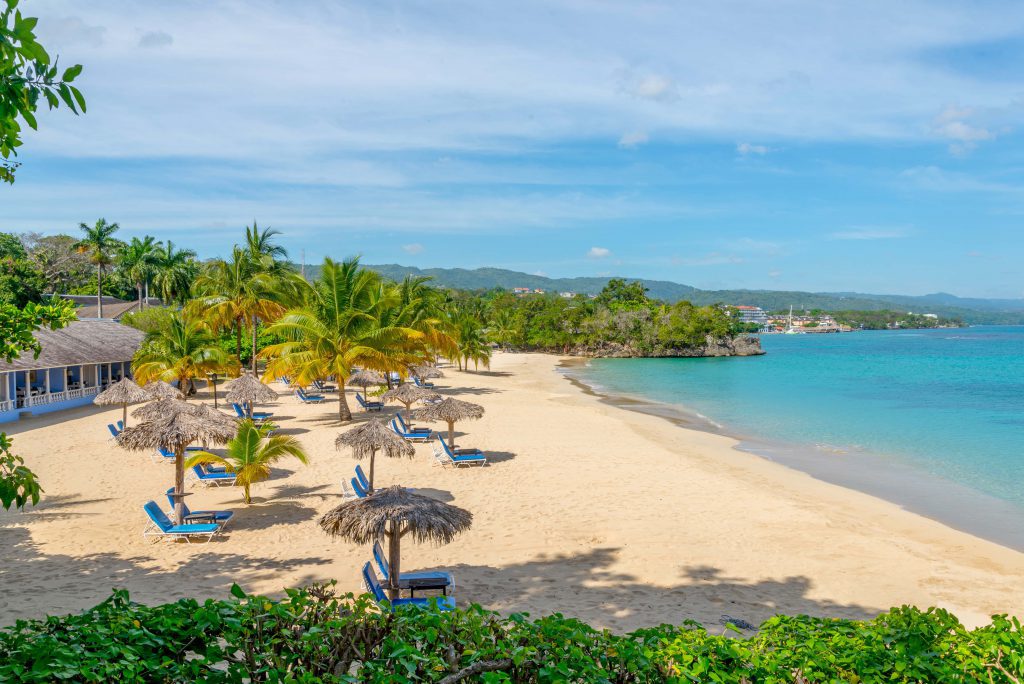 ---
8. Half Moon
When you stay at luxury property Half Moon, you'll be able to enjoy over two miles of oceanfront. The best thing is the beaches are never crowded, and you can choose from three private stretches. Sunset Beach is the main crescent-shaped spot, ideal for swimming, sunbathing and watersports. Eclipse Beach offers awe-inspiring views, while Sunrise Beach is just perfect for sunbathing, scuba diving, beach sports and swimming with horses.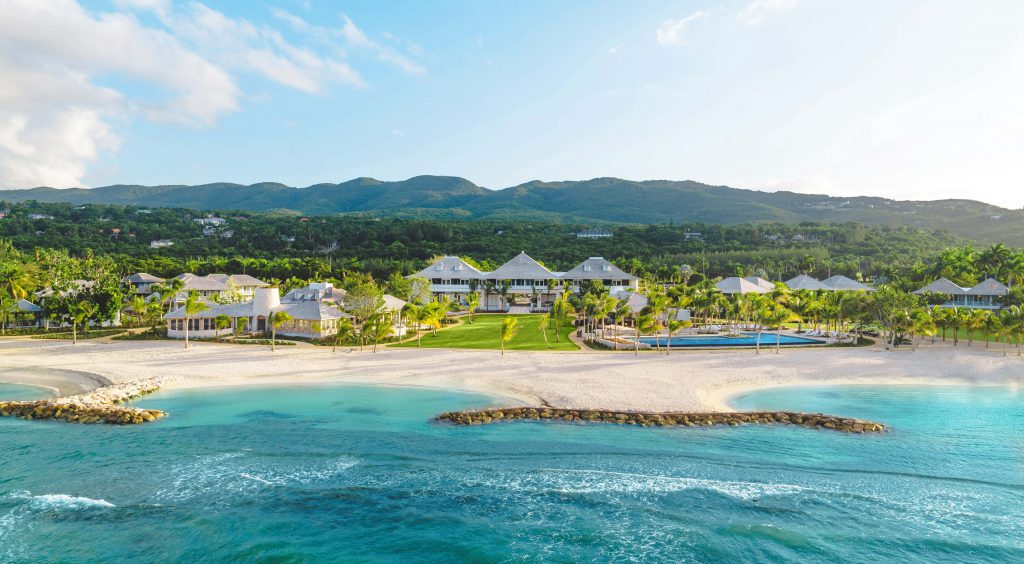 ---
9. Lucea beach
On Jamaica's northwest corner, midway between the headline resorts of Negril and Montego Bay, is Lucea. The town's trio of beaches are its big draw. The main pristine beach is sheltered by a small jetty, making it a safe spot to paddle in the crystal-clear water. Next to it lies the tree-fringed Sunset Cove with watersports such as kayaking, pedalos and sailing. Since it's west-facing, the sunsets here are Instagram-worthy. And on the third public beach, you can mingle with the locals over cold bottles of Red Stripe at one of the beach clubs and bars.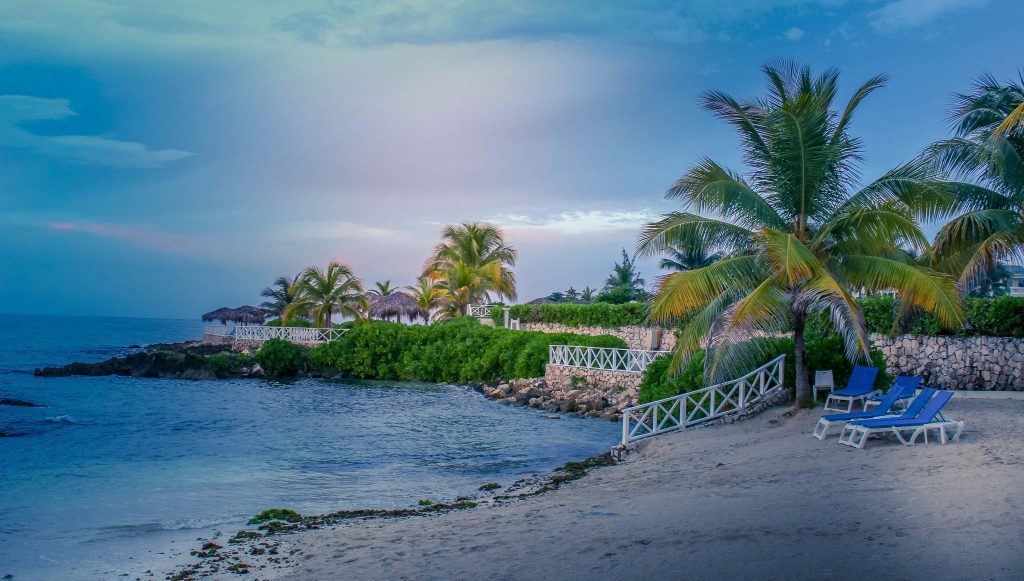 ---
10. Burwood Beach
Located in Trelawny Parish, Burwood Beach is a popular public beach with sugar-soft sand, only a quick taxi ride west of Falmouth. It's renowned for its shallow water making it an ideal spot for both swimming and snorkelling, plus child-friendly amenities including a play area. Relax under the shade of tropical trees and play volleyball on the beach, then grab some delicious Jamaican cuisine and rum punch at one of the beachside restaurants.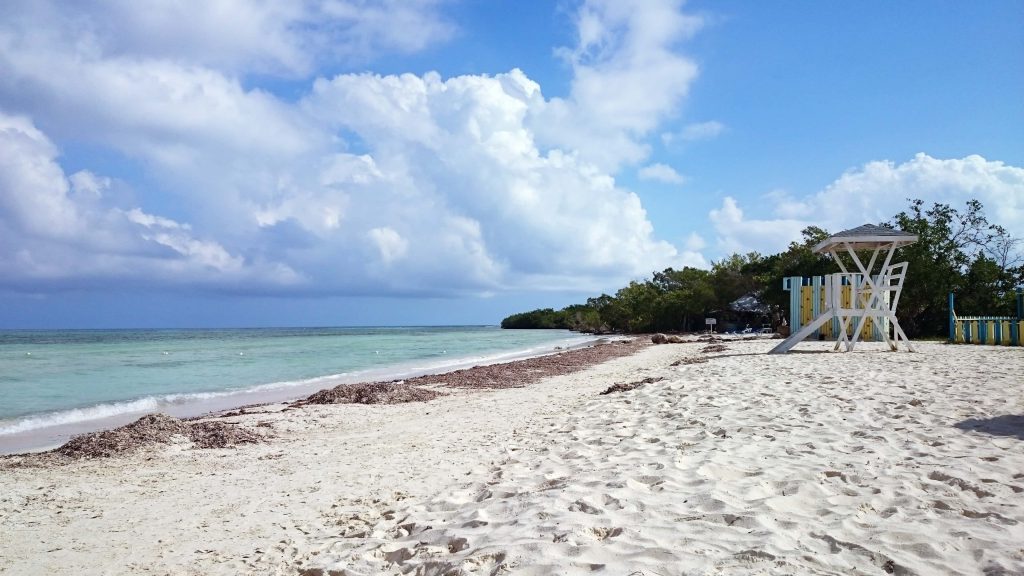 ---
Getting to Jamaica
Start and end your holiday in style and comfort by flying with Virgin Atlantic. Treat yourself to extra legroom on Premium Economy, or go to the next level and enjoy the luxurious Upper Class. Fly to Montego Bay to begin your Jamaican adventure, and you'll be lazing on white-sand beaches in no time. Simply speak to our Travel Specialists to start planning now.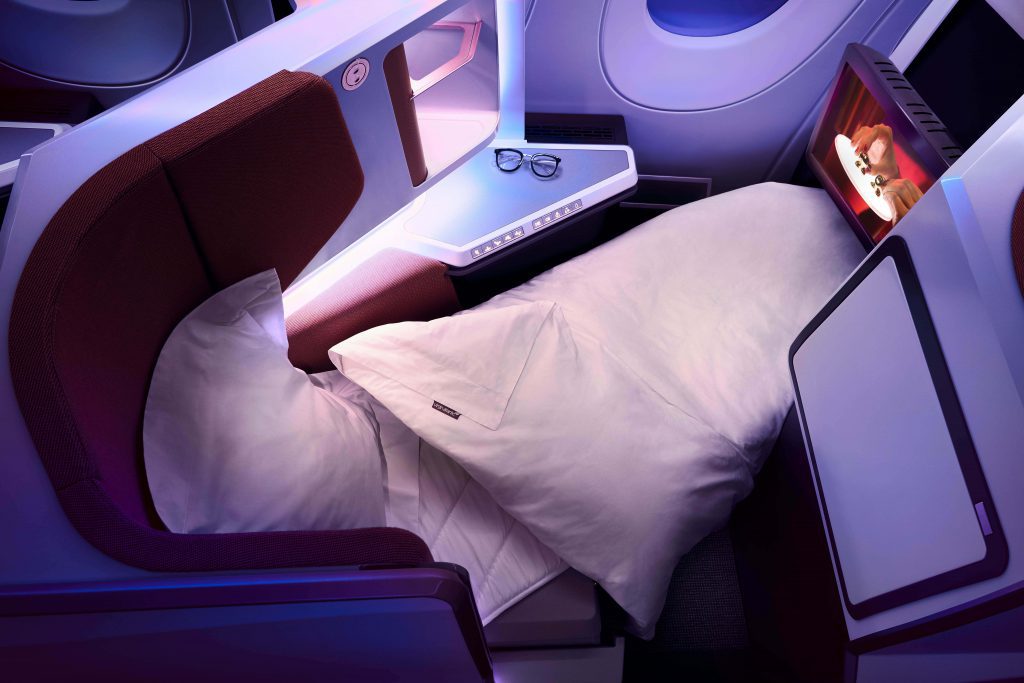 ---
Feeling Inspired?
If you're interested in more beautiful beaches, take a look at our Luxury Beach Holidays for a collection of sandy shores around the world. For more island holiday ideas, let us help you find the perfect luxury holiday in the Caribbean.