The top tourist attractions in Australia come in all shapes and sizes! With history, arts, dining and one-of-a-kind adventures, there's so much choice.
Firstly, there is a great deal to see and do in the lively metropolitan cities. Iconic sights like Sydney Opera House and Harbour Bridge are joined by a gastronomy scene featuring traditional dishes and global flavours.
Then, outside of the cities you'll find a word-famous wine region and an abundance of breathtaking landscapes to explore. With an enchanting coastline, verdant forests and breathtaking rock formations, you're guaranteed to fall in love with the Australian landscape.
With so much to see and do, our Travel Specialist have rounded up their favourite attractions that you shouldn't miss on a luxury holiday to Australia.
Our Top 10 Unmissable Tourist Attractions in Australia
1. Sydney Harbour Dinner Cruise
Why you'll love it…
• See many of Australia's world-famous sights
• Sample incredible Australian cuisine
• Enjoy Australian wine, specially coupled with every dish
• Get a unique view of the Sydney Opera House
Any visit to Sydney is incomplete without making the most of the breathtaking Harbour. Combining Sydney's world-class culinary scene with an epic cruise that takes in the iconic Sydney Opera House and Harbour Bridge is the best way to see it all. If you're looking to keep the harbour in firm focus, then a stay at Harbour Rocks Hotel has something special for you. The Harbour View Suite looks out over all the sights, providing epic views.
---
2. Indian Pacific Rail Journey
Why you'll love it…
• Travel along the world's longest straight stretch of railway
• Witness some of Australia's breathtaking hidden gems
• Dine and stay in luxury with Gold Service on Indian Pacific
• Enjoy incredible excursions throughout the journey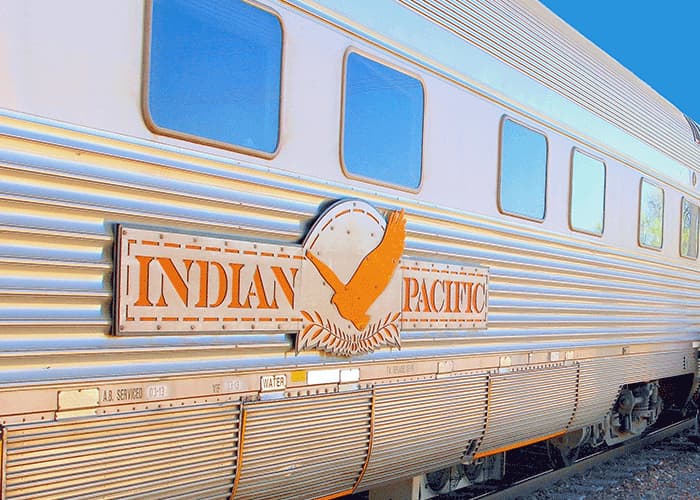 An Indian Pacific Rail Journey is a unique experience and one of the top luxury tourist attractions in Australia. Starting in Perth and travelling 2,704 miles from the Indian Ocean to the Pacific Ocean, along the world's longest straight stretch of railway, you'll see breathtaking sights and stay in absolute luxury. Along the way, you'll explore the old railway ghost town of Cook, enjoy a tasting tour of Adelaide's Central Markets and marvel at Mount Victoria.
---
3. Helicopter Over the Coral-studded Sea
Why you'll love it…
• Experience a stunning helicopter ride
• Explore the majestic Great Barrier Reef
• Enjoy true castaway seclusion
• Indulge in a gourmet picnic on the island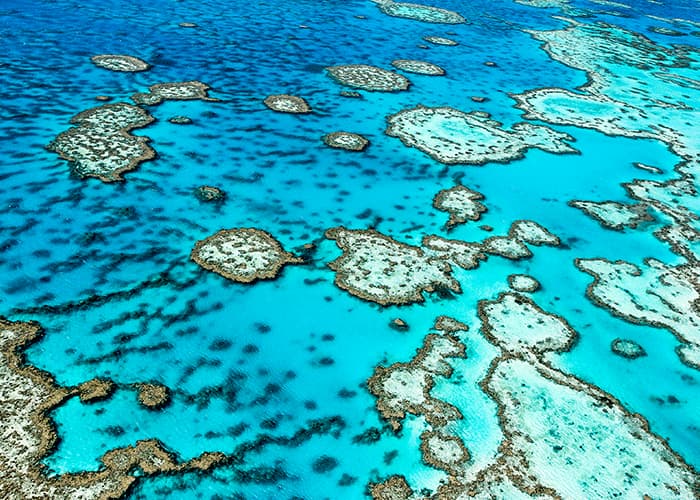 Take an exhilarating helicopter flight over the coral-studded sea with a luxury journey to the Great Barrier Reef. Land on Vlassof Cay, a pristine sand island on the Vlassof Reef in the heart of the Great Barrier Reef. Enjoy two hours of absolute seclusion on the pure white sand and swim straight off the beach to explore the reef and mysteries of the underwater world. Enjoy a gourmet picnic in pristine privacy before your flight back over the reef to Cairns.
---
4. The Field of Light at Ayers Rock
Why you'll love it…
• Witness a global artistic phenomenon
• See one-of-a kind art by internationally acclaimed Bruce Munro
• Visit the installation in the location that inspired it
• Spend some time enjoying the majesty of Ayers Rock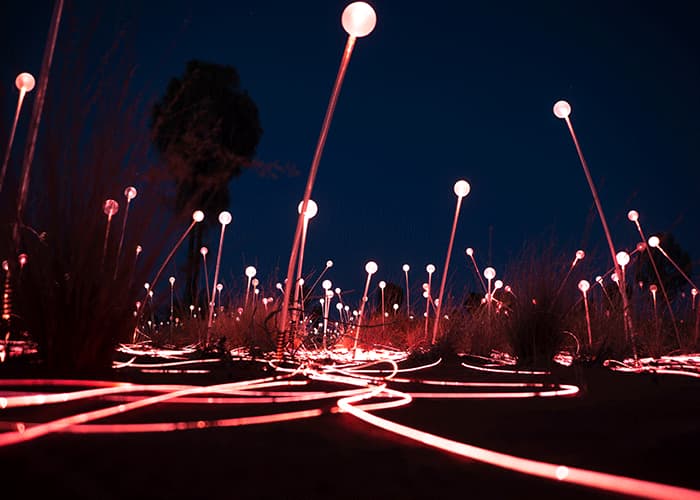 A unique way to see one of the most awe-inspiring sights in Australia. The Field of Light installation spreads thousands of enchanting lights across the sandy landscape at the foot of Ayers Rock and seeing them glimmer under a sky full of stars is breathtaking. The local community have aptly named this stunning art installation 'Tili Wiru Tjuta Nyakutjaku' which means 'looking at lots of beautiful lights'. You can see it with a number of austrailia's top attractions on our Northern Territory Cultural Journey.
---
5. See Aboriginal Art at Kakadu National Park
Why you'll love it…
• See perfectly preserved Aboriginal rock art
• Explore spectacular Kakadu National Park
• Experience eco-luxury at Wildman Wilderness Lodge
• Stay in one of 10 architect-designed cabins and 15 tents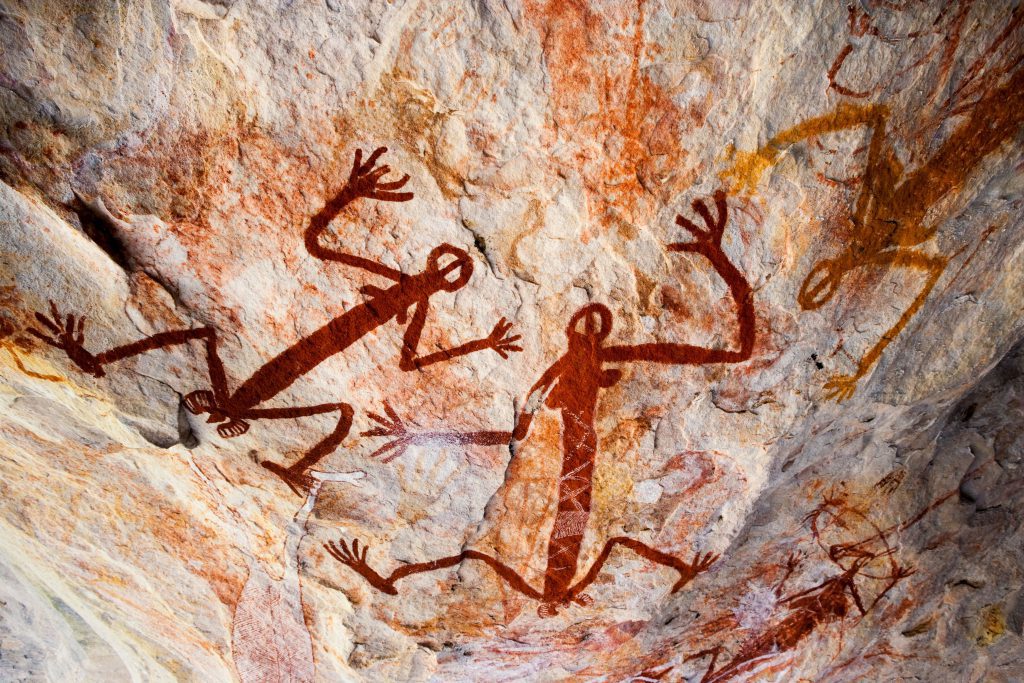 Journey into northern Australia's Outback and immerse yourself into the fascinating history of Australia, taking a trip to see the perfectly preserved Aboriginal rock art at Kakadu National Park. See the incredible ancient paintings, passing billabongs and lush wetlands on your way to Ubirr Rock, and enjoy panoramic views across the floodplain.
---
6. Daintree Rainforest Four-wheel Drive Adventure
Why you'll love it…
• Enjoy an exhilarating 4×4 adventure
• Visit a UNESCO World Heritage listed Rainforest
• Spot crocodiles on the Daintree River
• See incredible views of Cape Tribulation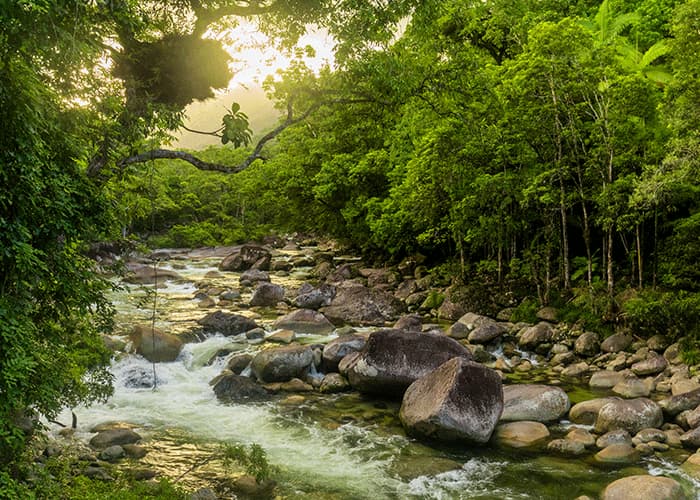 Get your adrenaline pumping and immerse yourself into the stunning Australian landscape on a four-wheel drive adventure into the Daintree Rainforest. The rainforest is UNESCO World Heritage listed and this verdant palace is home to some incredible wildlife. As you race your way through the forest and up towards Cape Tribulation you will see some breathtaking sights including estuarine crocodiles reclining on the Daintree River. Find out more in our journey from south to northern Australia.
---
7. Horse Riding Tour of Cradle Mountain-Lake
Why you'll love it…
• Get closer to nature on horseback
• See Pencil Pine falls and Knyvet Falls
• Explore World Heritage listed Cradle Mountain-Lake
• Options for helicopter tours can be arranged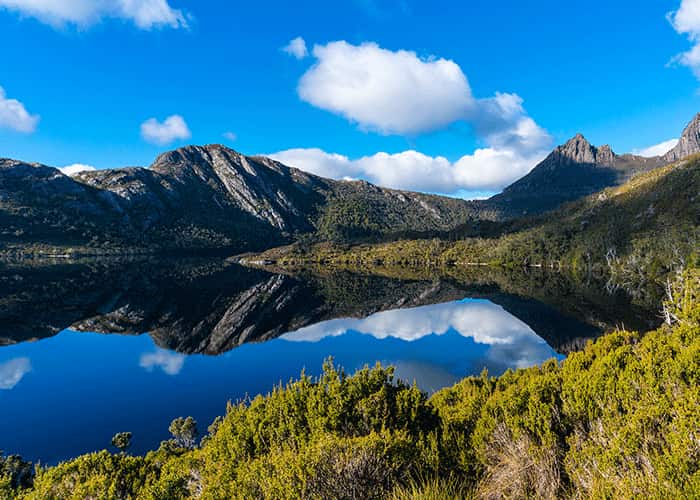 There are a variety of ways to explore World Heritage listed Cradle Mountain-Lake at St Clair National Park, including guided walks and helicopter flights. Our favourite way to see this wonderful Australian attraction is with a horseback tour! This premier wilderness region has so many picturesque sights to enjoy and the waterfalls trail that takes in both Pencil Pine falls and Knyvet Falls is highly recommended. Find out how to do it on our Highlights of Tasmania Self-Drive Holiday.
---
8. The Penguin Parade on Phillip Island
Why you'll love it…
• Explore the stunning Phillip Island
• See penguins come ashore at Summerland Beach
• Spot Australian fur seals at Seal Rock
• Enjoy incredible coastal vistas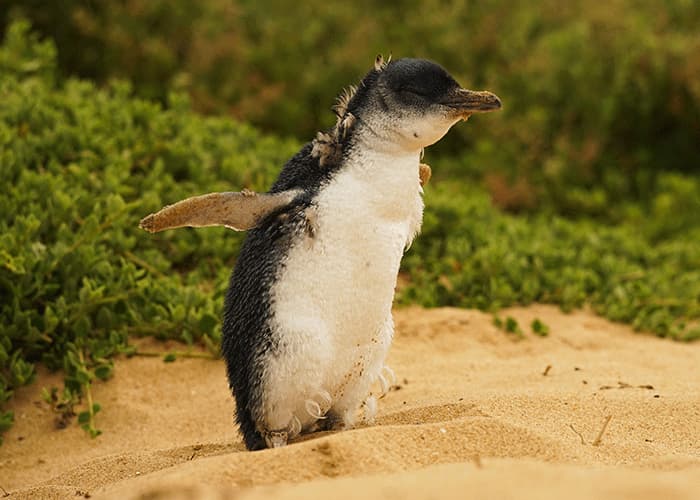 Phillip Island is home to a variety of stunning wildlife but is most famous for the sunset Penguin Parade. One of Australia's top tourist attractions, seeing the little penguins come ashore at Summerland Beach to return to their burrows at night is an unforgettable moment. You can also visit the Nobbies outcrop where you can see a large colony of Australian fur seals.
---
9. Visit the animals on Kangaroo Island
Why you'll love it…
• See Kangaroo in their natural habitat
• Encounter over 250 species of bird
• Visit Pennington Bay, one of Australia's finest beaches
• Toboggan down sand dunes at Little Sahara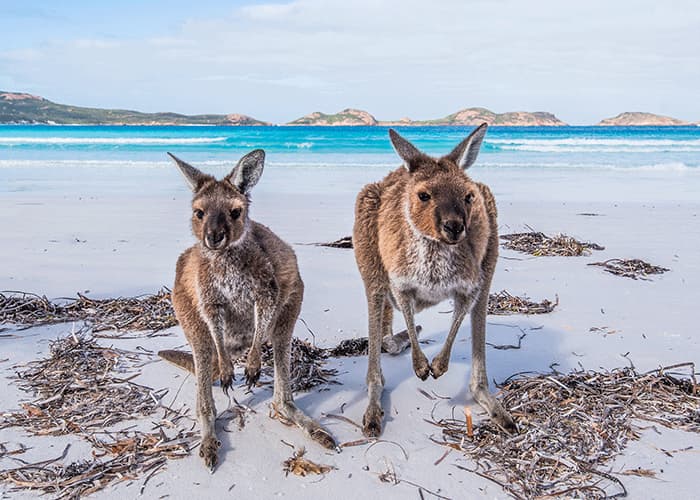 Kangaroo Island is famed for its dramatic scenery and native wildlife. The island is home to echidnas, wallabies, kangaroos and over 250 species of bird. Explore the island at your leisure, visiting highlights such as Pennington Bay, famous for its surfing, and Vivonne Bay, once voted one of Australia's finest beaches. You could even arrange to hire a toboggan and sled down sand dunes at Little Sahara! Our Melbourne to Adelaide itinerary takes you to Kangaroo Island via some wonderful scenery.
---
10. Sandboarding at Lancelin Sand Dunes
Why you'll love it…
• Experience the thrill of sandboarding
• Visit the awesome Lancelin Sand Dunes
• Unwind on the beach after a busy day
• Visit the quaint Lancelin Town on your way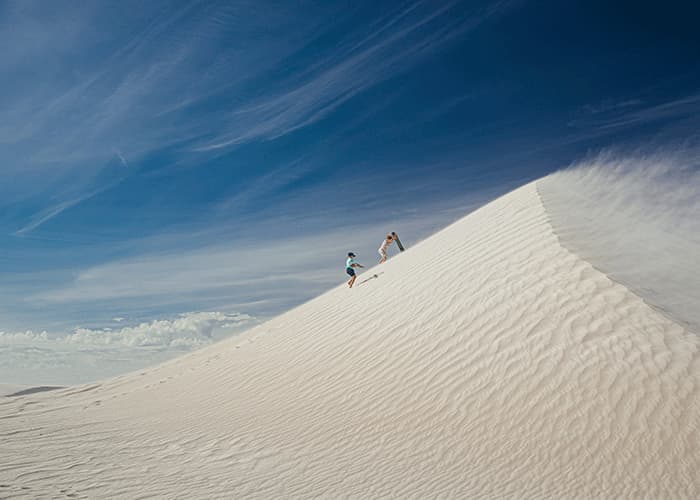 Test your balance on one of Western Australia's most exciting activities. On arrival at the majestic dunes you will strap on a specially designed board and experience the sandy monoliths in a unique way. The towering dunes are immensely beautiful and are a playground for the adventurous. The beachside dunes are a great place to relax and bask in the sun after you've completed your thrilling sandboarding experience.
---
Found something to suit you? Our Travel Specialists can arrange any of these activities alongside many more. Contact us to make you dream luxury Australia holiday a reality.