Seeking a great escape? Just you, your loved ones and long, lazy days soaked in sunshine? Our collection of private island resorts can guarantee you just that, and so much more. With our luxury travel expertise, gained through years of experience and inquisitive travel, we know the very best private places to retreat to.
Dine, wine and recline Marlon Brando-style in the French Polynesia, explore the Cambodian rainforest at Sing Saa, or take a relaxing kayak safari tour around Turks & Caicos. Whatever your heart desires, there's several luxury private islands ready and waiting to bring it your way.
Browse our full list of the best remote island holidays to find your favourite.
---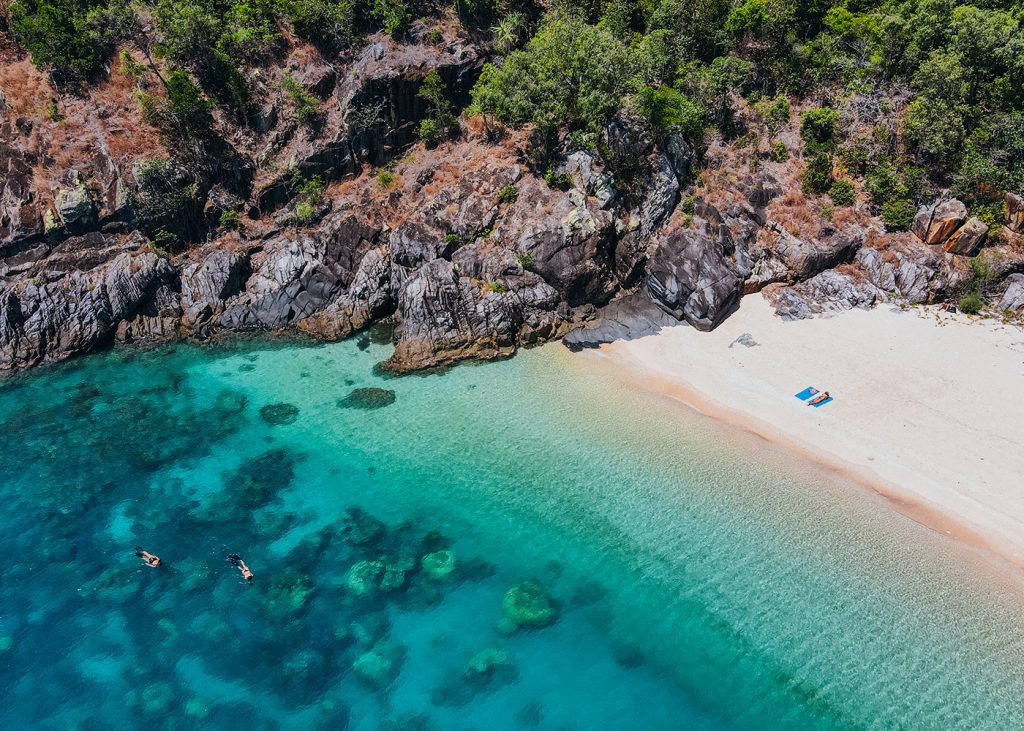 Tucked away on the beautiful Queensland coast, this private island holiday promises complete seclusion and undisturbed peace. Enjoy the island's beautiful white sand beaches and 1,368 hectares of National Park, all to yourselves.
Fill your days with carefully curated itineraries, including activities such as paddle boating, kayaking, and snorkelling. When evening falls, embrace some more all-inclusive treats – gourmet meals paired with top-quality wines, or private beach picnics spread across neighbouring sands.
Retire to your luxury suites, with unbelievable water views washing over you before sleep. Or take one last soak in the beachside infinity pool, where the nearby shores of Hazard Bay and the majestic Great Barrier Reef whisper through the breeze, inviting tomorrow's exploration.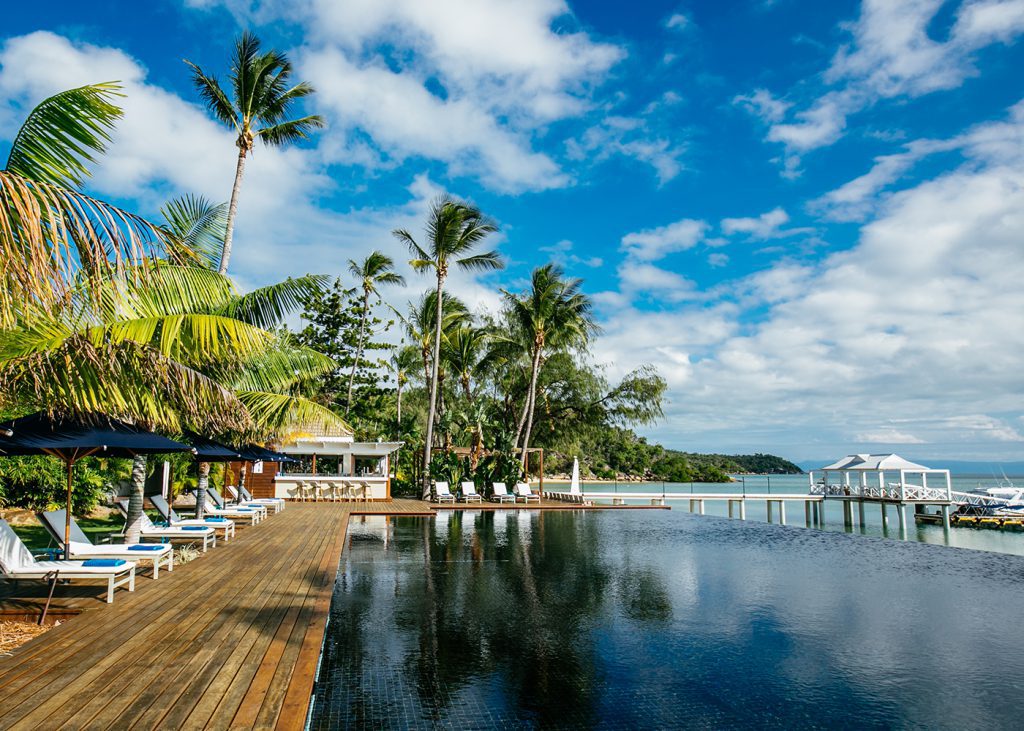 "I love the DIY Research Volunteering, where you can study anything from mangroves to Manta Rays, at your leisure, and the data you collect is used by professional scientists, so you leave feeling you have contributed to a great cause." – David Pointer, Product Manager
---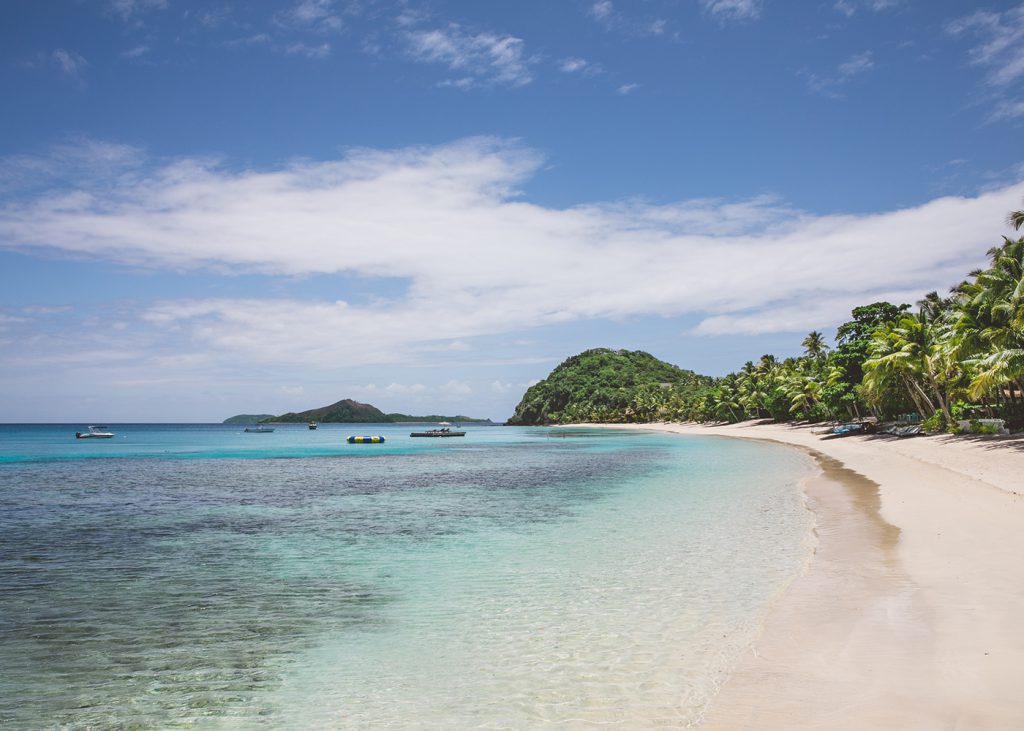 Tropical, stylish, and super exclusive, Kokomo Private Island sits beside the mighty Astrolabe, the world's fourth largest reef. Keen explorers can enjoy an introductory diving experience led by the experts, revealing one of the world's finest reef's secrets one by one. You can also help Kokomo to thrive as a self-sustaining island, by assisting with the reef's restoration, or even adopting a mantra ray!
The luxury continues inside the resort, where you can relax in your private pool, or your private villa if the whole family's in tow. Exquisite gourmet breakfasts, lunches, and dinners await you every day (locally sourced and deliciously fresh!), to fuel your next water adventures, from sailing to canoeing and paddle boarding.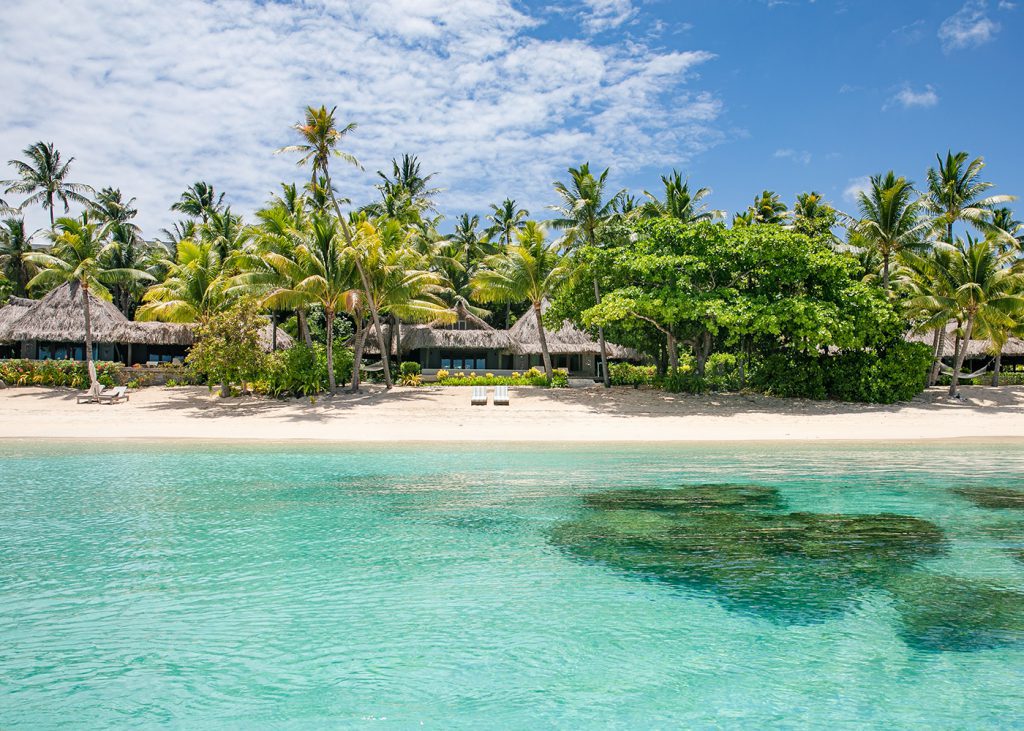 "The most difficult decision you will make when staying at Kokomo Private Island Resort, is choosing whether you want to book a Sunrise Villa or a Sunset Villa!" – David Pointer, Product Manager
---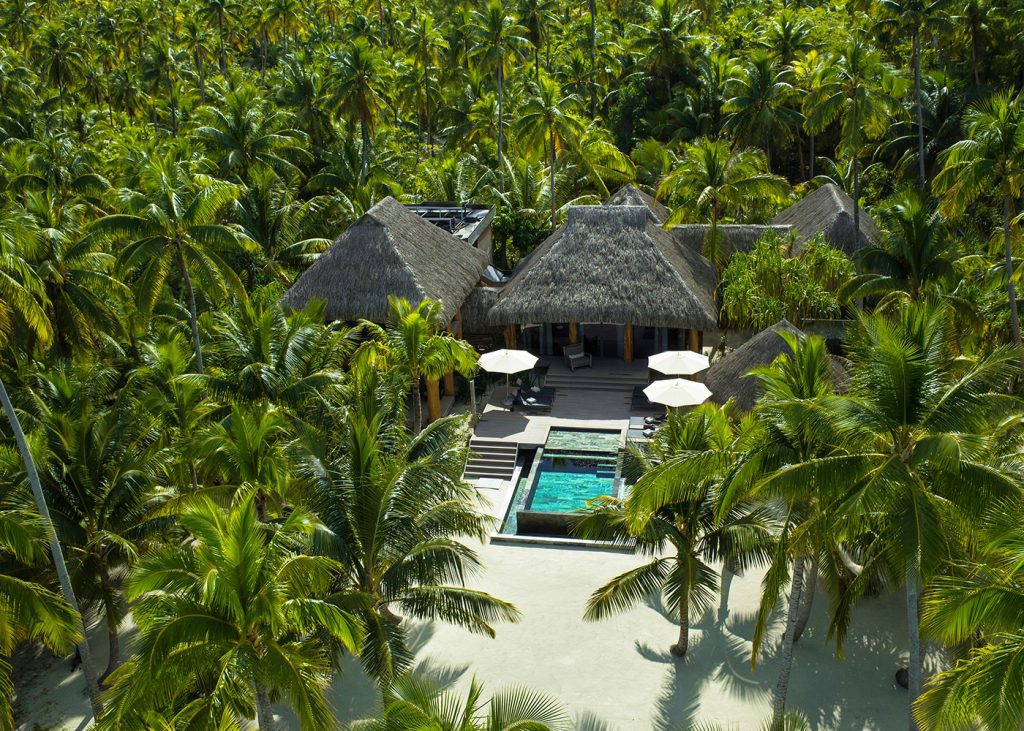 With chalky sands, crystal-clear waters and striking greenery, this luxury all-inclusive retreat offers the same charm and charisma as its former owner, Marlon Brando. Perfect for families or couples wanting to try the A-lister life on for size, the private island of Tetiaroa is renowned as one Pacific's most exclusive hideaways, with just 35 peaceful villas.
There's plenty of activities to enjoy – an indulgent spa treatment, watersports, bicyle rides along the shore, or fine dining at Les Mutinés restaurant, Michelin-starred chef Guy Martin's culinary masterpiece. With the entire island at your doorstep, you can feel at one with nature among the unspoilt scenery. Look out for reef sharks in the water, or admire the colourful bird life.
This is also the world's first post-carbon resort, where sustainability is a priority. You can explore the fruits of the island's well-preserved lands with daily bird discovery and reef exploration tours.
---
Floating just off the Florida Keys coastline, this adult-only paradise is the USA's sole private island resort, offering the very best of everything. A scene of white sand beaches, glazed waters, and swaying palms, it's the perfect spot to sit back and relax under the ceaseless Florida sun. Join the beachfront morning yoga classes to feel the calmest you've ever been.
Lie back in your thatched roof bungalow, equipped with a private deck, outdoor showers, Jacuzzis and living areas, before kickstarting an action-filled day ahead. The Florida Keys life revolves around its beautiful waters. Visit the Dolphin Research Centre or make the catch of the day on a fishing trip. Explore the mighty Looe Key Reef and all its treasures on a scuba diving extravaganza, swim in the lagoon-style private pool, relax into morning yoga classes, or sail through the island's mystical coves.
---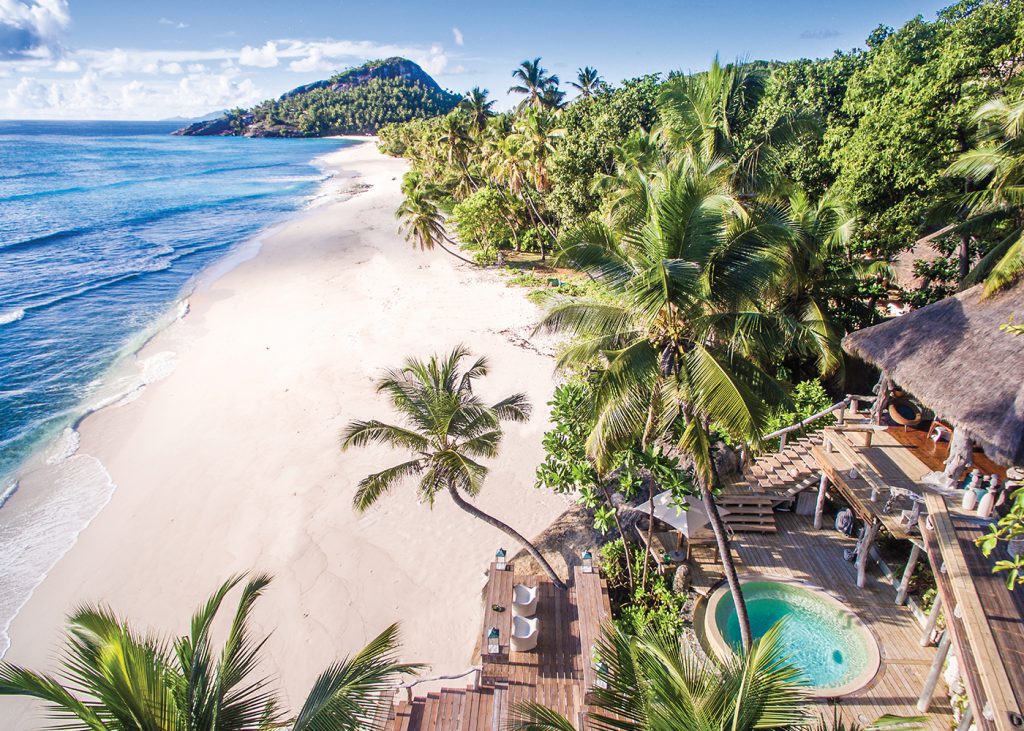 Pocketed away from the rest of the world, the Seychelles' famed North Island private resort offers a small slice of beauty to escape to. Secluded, butler-serviced villas on the beachfront surrounded by turquoise waters and a verdant green landscape make this place an essential paradise for total barefoot luxury. Prince William and Kate Middleton chose this resort to host their honeymoon, proving it to be worthy of royalty.
Indulge yourself in regal luxury, with sun-filled days splashing around your private plunge pools, tailor-made treatments at the North Island Spa, or a scuba diving session in the Indian Ocean. On lazy days, enjoy a sunbathing session on one of the island's four unspoilt beaches, and feast like a king or queen at any of the island's top-class restaurants, where formal menus are abandoned, and your plates are designed exactly to your tastes. There's also the Beach Buddy programme, a thrilling, tailor-made range of activities to inspire young minds.
---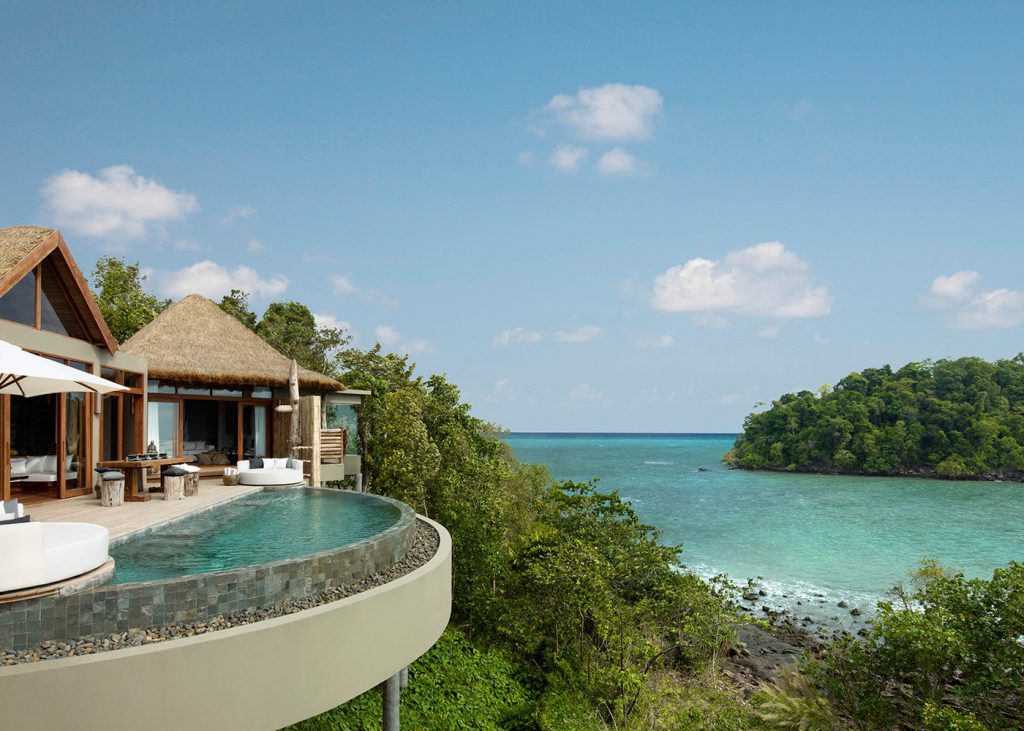 Rich with the earthy sights, sounds and scents of the rainforest, the small Song Saa Private Island Resort places you right in the thick of nature for an authentic Cambodian experience. It occupies two pristine isles in the Koh Rong Islands with a huge focus on conservation and sustainability initiatives, including the Song Saa Foundation, a non-profit organisation supporting the wellbeing of local people and their environment.
When you're not admiring the island's natural beauty from your thatch-roofed villa or private beaches, you can become a part of the landscape yourself, with a snorkelling, windsurfing or paddle boarding session. Slow it down in the evenings with a sunset movie or yoga session on the beach, or some hearty Cambodian cuisine at the resort's prestigious restaurant.
"The villas are outstanding, we stayed in a two bed over water, which are perfect for families." – Matt Rushbrooke, Product Director
---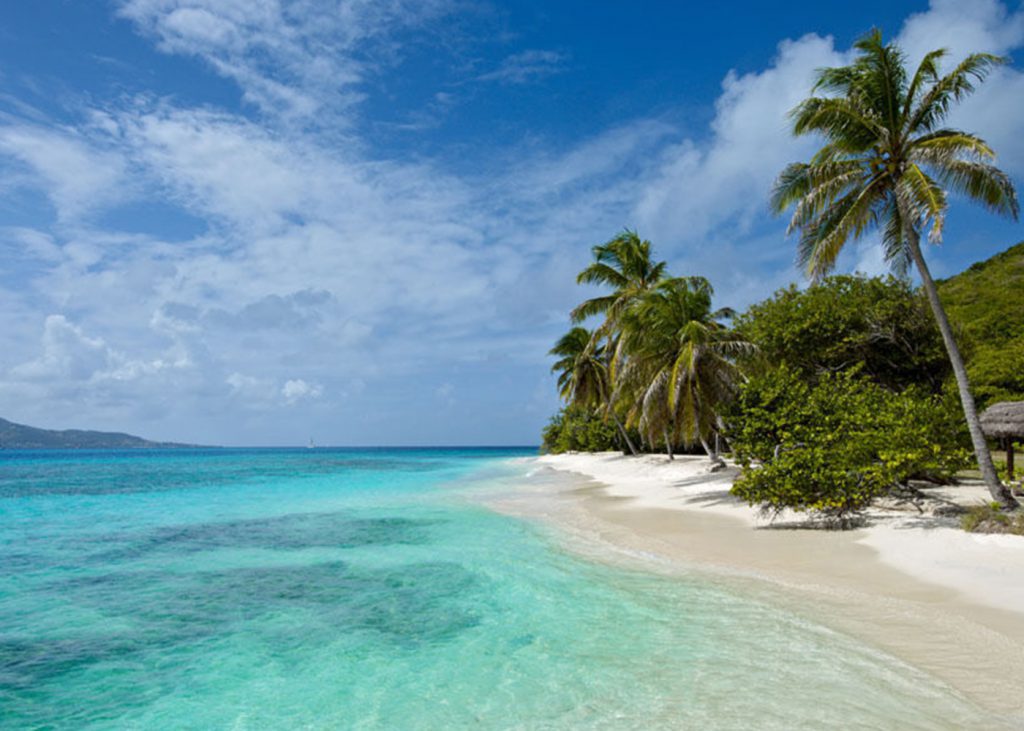 Take a break on this tranquil private island, where intimate, real-world connection is made easy on an (almost completely) internet-free island. WiFi is available in the resort's main reception area and main bar, but otherwise it's a 115-acre space for honeymooners and families to unplug in the surrounds of beautiful beaches, forests, and opulent cottages.
Explore all the resort has to offer, including the beach bar boasting unbeatable ocean views, and the restaurants serving locally sourced cuisine. Or head further afield into the island's surrounding waters. You can take a boat ride to the Tobago Cays or visit the PADI five-star certified Jean-Michel Cousteau Dive Centre, where divers of all abilities can explore the mystical seas. With this dive centre in reach, Petit St. Vincent can claim the title as one of the world's best hotels for diving – the place to be if you're seeking to improve your skills.
"I loved the low-key but high-quality approach to dining at Petit St Vincent. You can be toes in the sand at the beach restaurant while dining on the most delicious, locally caught fish and seafood." – Helen Tabois, Product Manager
---
This 1,000-acre private paradise is host to a range of immaculate rooms and residences steeped in romance. It's one of the best Caribbean islands for couples seeking an intimate retreat.
There's plenty to do while soaking up the sunlight. Adventurous guests can brush shoulders with the islands' iconic mangroves on a kayak safari tour, or enjoy a walking or jogging trail along the white sand beach. Relaxers can lounge in the drop-edge pool with ocean views, fine dine at the resort's multicultural restaurants, or de-stress at the award-winning COMO Shambhala Retreat Spa. This sensational spa offers holistic, Asian-inspired treatments such as Ayurveda, aromatherapy, Pilates and alternative approaches to soothe the body, mind and spirit.
---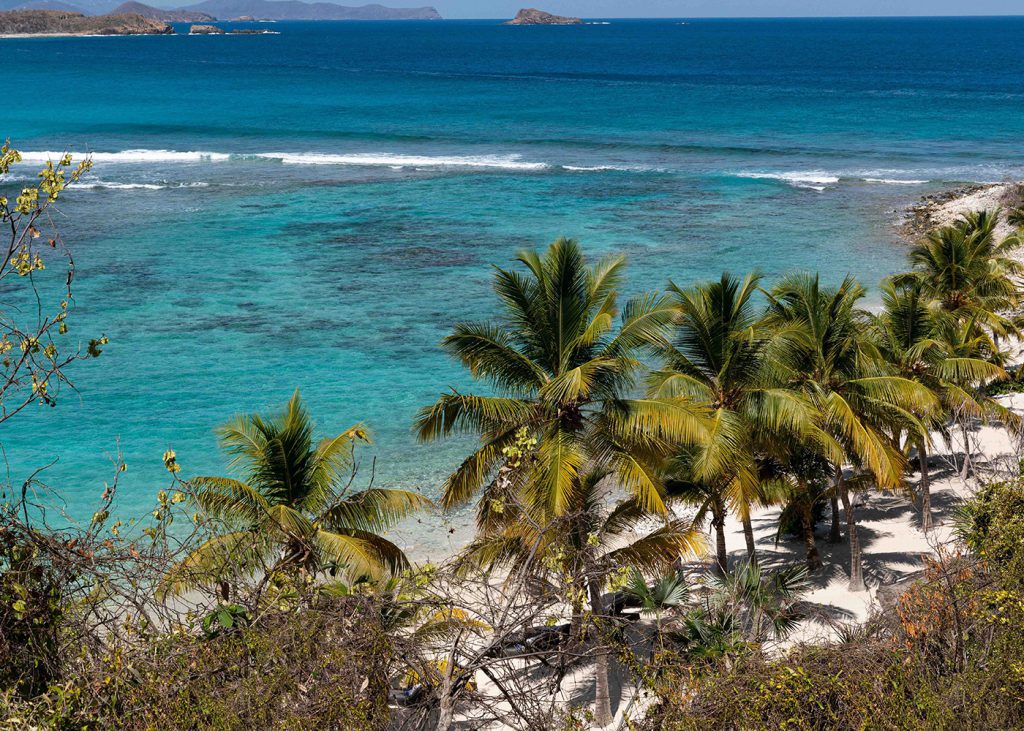 Claiming the status of Sir Richard Branson's second home in the region, this private island paradise is the best place to be in the British Virgin Islands. Sprawling over 125 acres, with its famous sister island, Necker Island, just across the water, Moskito Island boasts four luxurious estates that sit in the Virgin Limited Edition Portfolio: the Branson Estate, Point Estate, Oasis Estate and The Village Estate.
While each estate offers its own immaculate facilities, there's also a vibrant shared area all island guests can access. Here, you'll find an infinity pool and bar, a watersports centre, an incredible wellness area and plenty more.
This is also a great Caribbean resort for multigenerational families and groups of friends, with villa estates welcoming up to 22 guests, and special arrangements for younger visitors. The estates offer plenty of space for each guests to do their own thing, and the activity list is endless, from games on the beach, to movie viewings and rum tasting. The choice is yours!
---
Overlook the ocean from your beautiful Maldivian beach house. Stunning décor, modern furnishings and airy, sun-filled spaces provide a wholesome home away from home for you and the family. Enjoy daily complimentary inclusions, including tailor-made breakfasts, full butler service, sunrise yoga and sundowner cocktails beside the pool.
When you decide to venture from your private quarters, there's plenty more to explore across this island resort. Expand your palate with globally inspired cuisine at any of the three restaurants, try some soothing treatments at the Solasta Spa, or adventure through the incredible Baa Atoll on an exclusive snorkelling tour. Younger guests have plenty to keep them busy too, with the Young Wonderers programme for the little ones and educational activities for teens.
---
Find your luxury private island paradise
This list includes some of our favourite private island resorts, but there are plenty more to choose from. To find your dream location, you can contact us to speak to our Travel Specialists – they can share their expertise and tailor-make your own bespoke itinerary for the trip of a lifetime.