School summer holidays mean superb beaches, a wide range of activities for children, and beautiful cities!
From infinity pools to boat trips and beyond, there's so much to enjoy about this wonderful season when you're abroad. And that's especially true for the month of August when the weather is at its peak.
So, where are the best holiday destinations in August for families?
Between sun-soaked European islands on the Mediterranean coast and gorgeous laid-back hotspots in the Caribbean, there are plenty of destinations that are perfect for summer family getaways.
Here are a few of our Travel Specialists' favourites for you to explore on a memorable trip this August…
---
Greece
Home to toddler-friendly hotels and towns ideal for teenage family holidays, Greece is a favourite among the millions who visit every year. The beautiful beaches, seaside resorts and family-friendly experiences are incredible. But which of these Greek isles make the best holiday destinations for families in August?
---
Halkidiki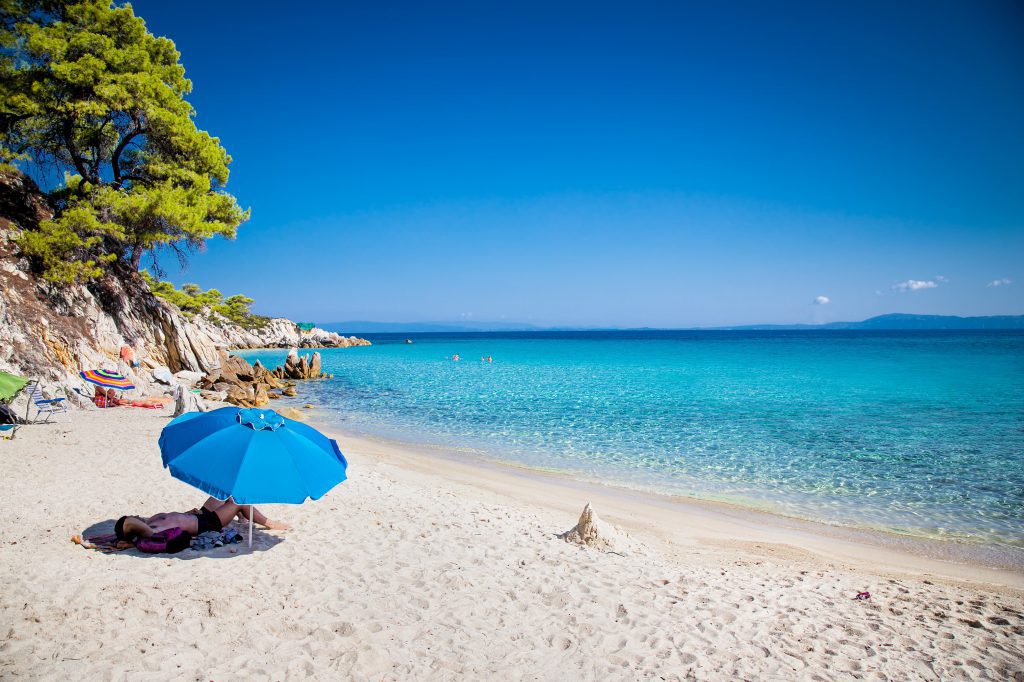 There aren't many better family holiday destinations to explore this August than Halkidiki! With a scorching hot 33°C temperate climate and low 2% chance of rain, you're bound to have a fabulous time. The Kasandra, Sithonia, and Athos peninsulas feature lively villages and camping sites for you to discover. Not only that, but any family adventure holiday is incomplete without a memorable trip to Sani Beach.
This luxury seaside resort has seven kilometres of white sands and a fine selection of 392 stunning suites. Cool off in the crystal-clear swimming pool and discover a mixture of watersports activities, from water-skiing to wakeboarding. There's something for the whole family to enjoy!
---
Corfu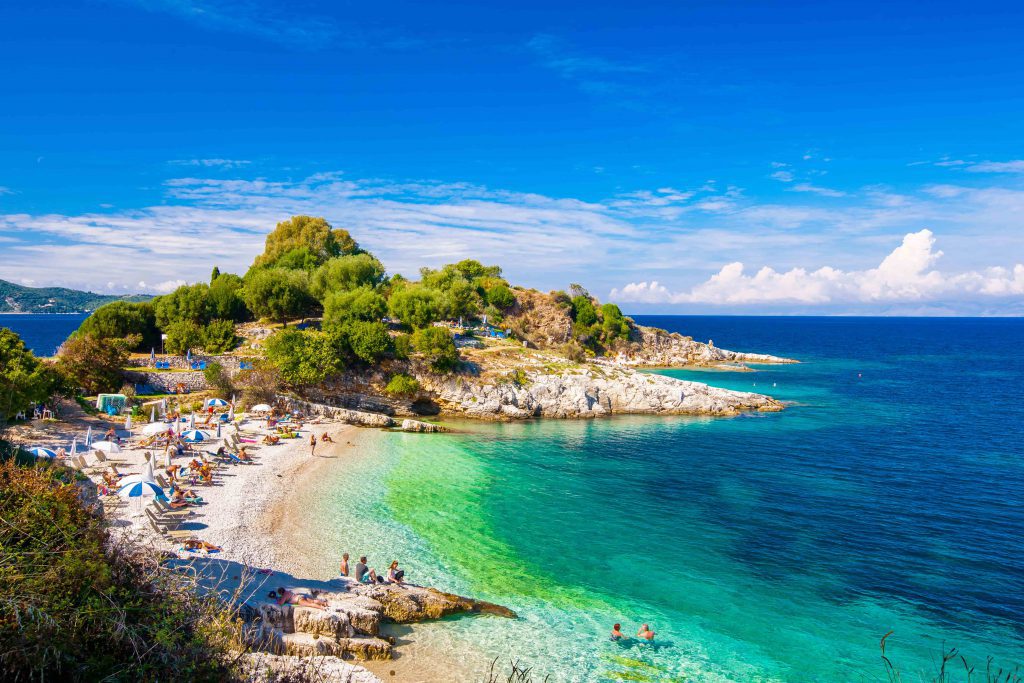 Over in the west, the amazing family holiday destination that is Corfu awaits. A paradise often referred to as the 'Emerald Isle of the Aegean', you and your kids will love the excellent beach clubs, mountainous landscapes, and indulgent cuisine. The dry season also presents many days of sunshine to soak in during your travels.
One of the best Greek islands for families, Corfu certainly has its fair share of beach holiday resorts and family hotels. But the pick of the bunch may be Grecotel Corfu Imperial. A piece of heaven situated on the Kommeno peninsula, this breathtaking family hotel boasts luxurious guestrooms, a wealth of activities, and immersive experiences.
---
Peloponnese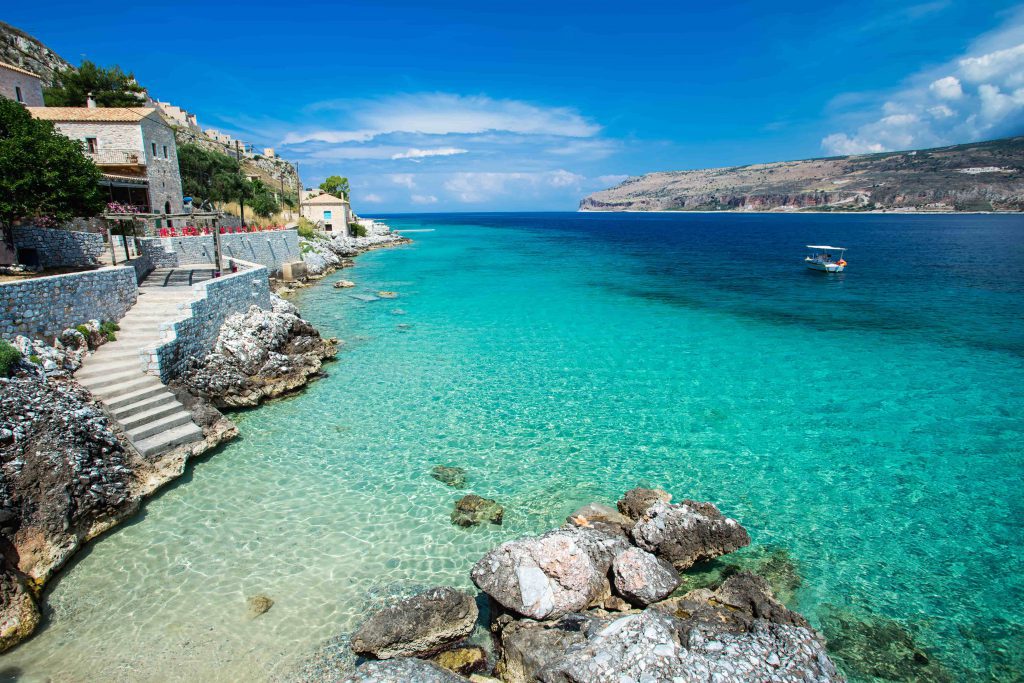 An often overlooked island in Greece, Peloponnese is a captivating gem with outstanding beaches and holiday parks. In August, it's ideal for a holiday with children thanks to regions like Arcadia, which offer inspiring nature walks. On top of that, you can even get together to explore the spectacular Mani Mountains and secretive Cani Coves. For a quiet but intimate family holiday destination, look no further.
Enjoy a dip in the shallow water of your private pool at The Westin Resort Costa Navarino. This family-friendly hotel was previously voted 'Best Family Destination' in the Mediterranean — and it's easy to see why! The children's activities and adult excursions are phenomenal.
"Greece features an array of fantastic resorts which have facilities for all ages! Costa Navarino has The Romanos and The Westin located next door to each other with lots of dining options including a diner for kids, plus a bowling alley. They have a water park, kids' club, crèche, amazing beach and suites to hold the whole family." – Gabrielle Rowntree, Product Manager
---
Spain
Featuring breathtaking holiday resorts with kids' clubs and luxurious all-inclusive beach hotels perfect for family holidays, Spain is a haven for holiday-goers! The sandy beach shores and water parks are unbeatable. But which of these Spanish areas make the best holiday destinations for families in August?
---
Mallorca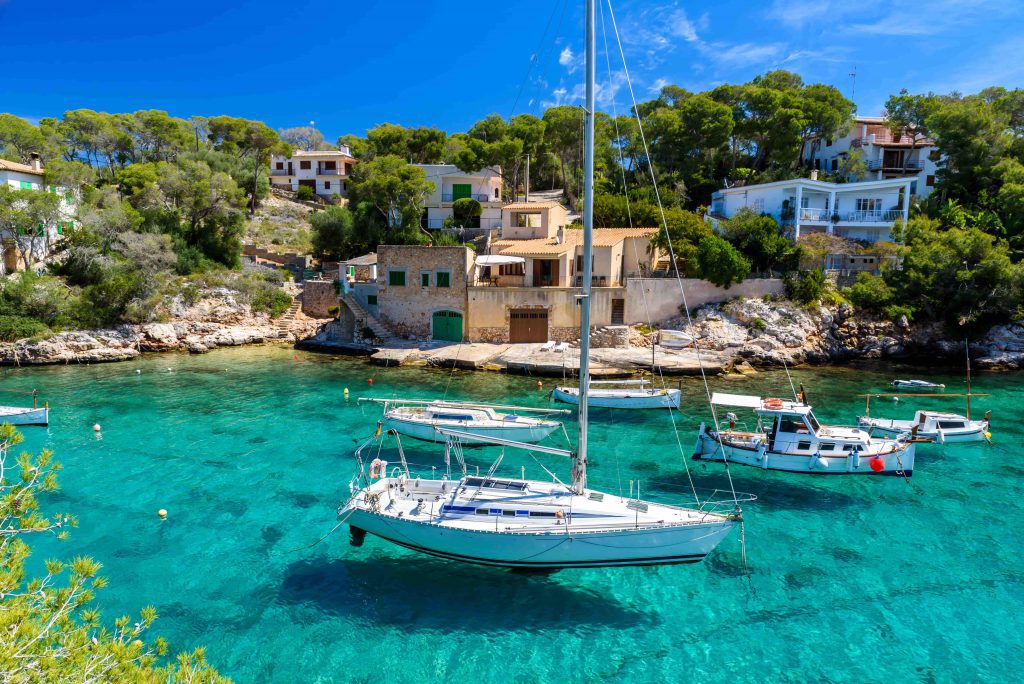 Having already featured as one of the best family holiday destinations in Spain, Mallorca and its magnificent coastline could be your next August adventure. From the picturesque port town of Pollenca to the sandy coves at Cala Sant Vicenç, treat your family to an awe-inspiring getaway over the summer.
Following a day of thrilling experiences around the island, relax at the gorgeous Ikos Porto Petro. While adults unwind, children will have a blast with the extensive activities programme, dedicated kids' pools, and playground, before enjoying sumptuous family dinners together at any of its mouth-watering restaurants. As well as this, the sandy beach has a refreshment service and childcare facilities so parents can enjoy full peace of mind!
---
Marbella/Costa del Sol
Marbella is a beautiful city with world-class museums and art galleries, while the pristine sands of Costa del Sol make it one of best holiday destinations in August for families. Enjoy a fun-packed city break, followed by a beach holiday to cherish. For a memorable family experience, try out a water park. The water parks of this popular sun-drenched region are fun for all ages and provide hours of entertainment.
No family holiday destination is complete without a luxury resort. So if you fancy a taste of indulgent relaxation, Marbella Club is the resort for you. The children's club, golfing facilities, and 'Thalasso Spa' make for an unforgettable beach holiday.
---
Cyprus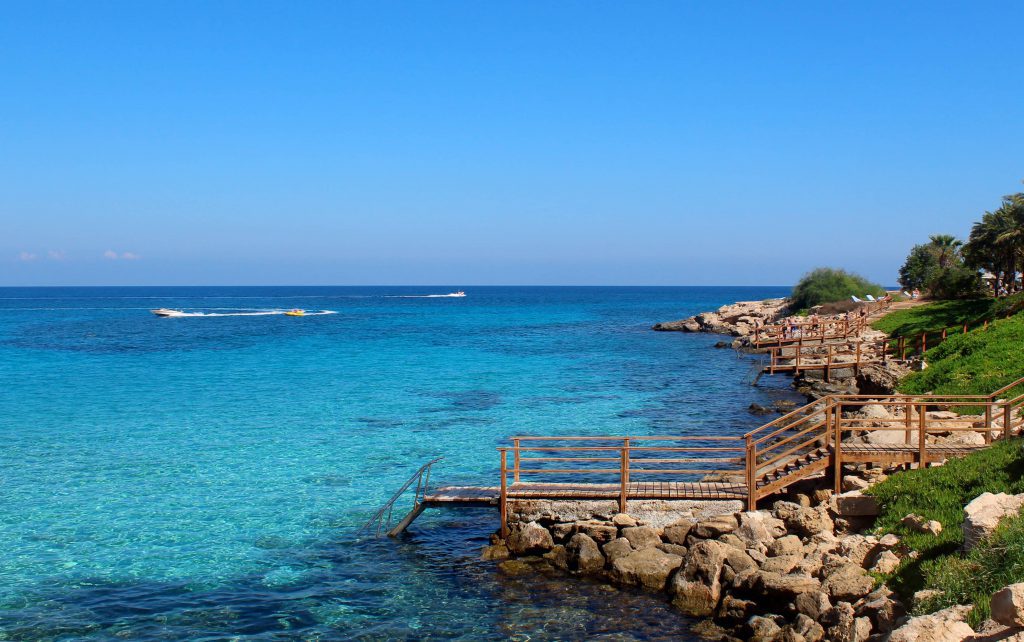 A family-favourite holiday destination in August for many, the small island of Cyprus has created wonderful memories and provided countless once-in-a-lifetime experiences. Between Paphos and the capital of Nicosia, you'll discover spectacular UNESCO heritage sites and beautiful Blue Flag beaches.
In Limassol, families can escape to the lavish land of Parklane — a luxury resort featuring the 'Kalloni Spa' for parents and 'Park Kidz' for children. Set on a sandy beachfront overlooking the crystal-clear Mediterranean sea, families are well provided for with comfy Family Suites and rooms with private pools. Alongside this, there's also a mini football space with an academy operating throughout the summer!
---
Algarve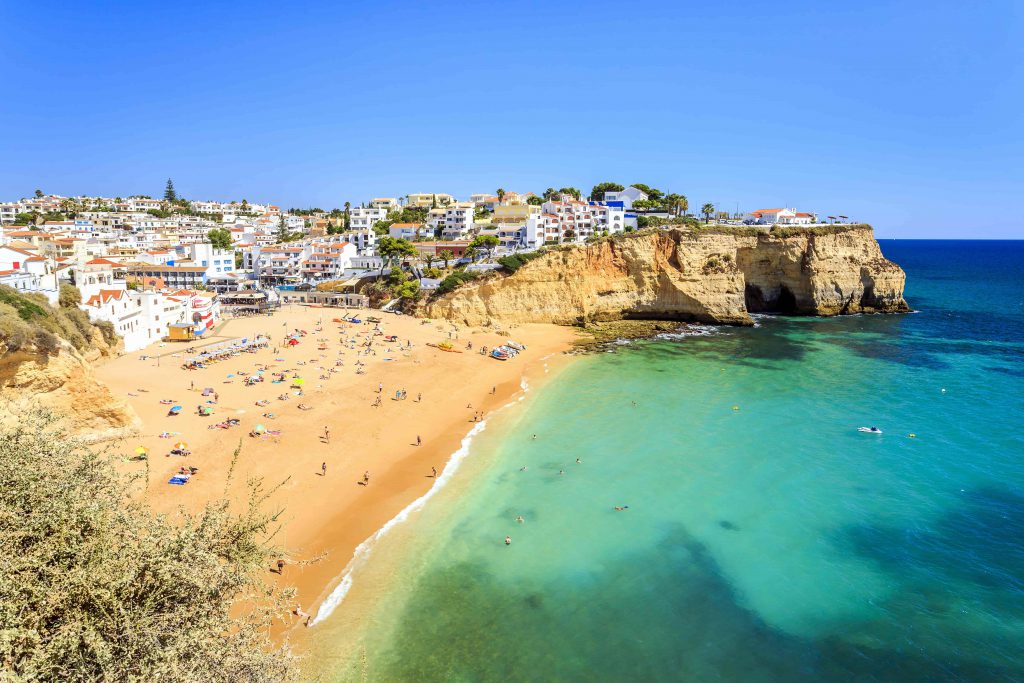 The rolling mountains of the north paired with the golden sands of the south make Portugal a dream getaway for family holidays. Home to the Algarve, you can expect 300 days of sunshine, world-class golf courses, and superb beaches. From exploring sea caves to adventures on a pirate ship, there are plenty of things to do in the Algarve for families, making it a popular destination for those with younger travellers!
Speaking of younger travellers, the Anantara Vilamoura Algarve Resort boasts a fantastic 'Adventurers Kids Club' with activities including arts and crafts, cooking, and sports. Recommended by radio DJ and television presenter, Edith Bowman, the "impressive" resort promises a truly special holiday experience.
---
California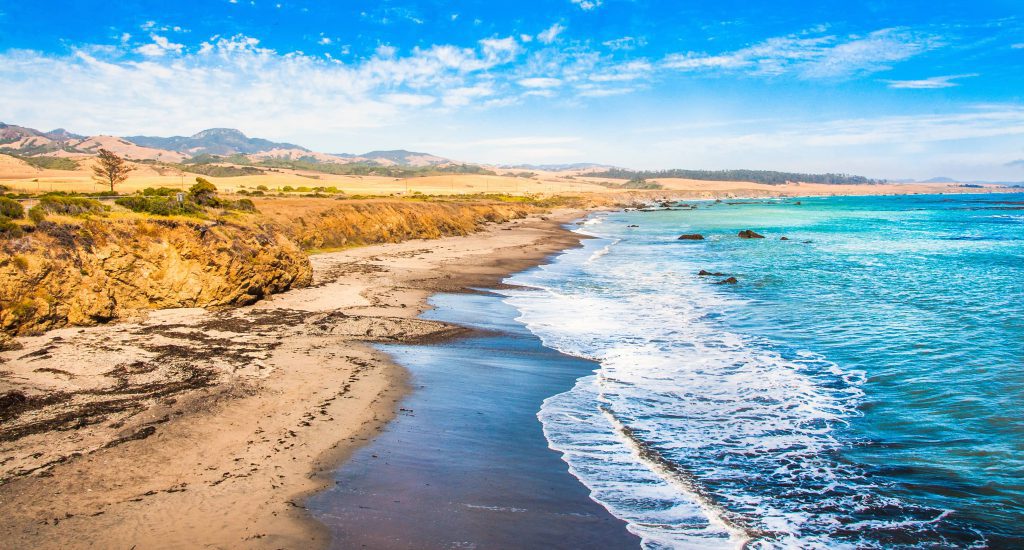 Over in North America, the USA guarantees fun-packed city breaks, fabulous fly drives, and fantastic ranch adventures from east to west coast. But for sun, sea, and sand, there aren't many better options than California. 'The Golden State' is host to a breathtaking coastline and charming towns for family breaks.
For the quintessential laid-back Californian atmosphere, travel to Carmel Monterey. This gorgeous region has everything you need for an August family holiday. In particular, Carmel Valley Ranch provides a wide range of luxury facilities, restaurants, and a golf course — plus, it isn't far from the scenic city beach! There's also a thrilling 'Ranch Hand Kids Camp' for children and an exquisite spa for melting stress away.
---
Barbados
A tropical oasis with sun-kissed beaches, aquamarine bays, and vibrant cuisine, Barbados is an incredibly popular destination for family holidays in August.
The Caribbean island features a range of entertaining experiences, from peaceful nature walks at Barbados Wildlife Reserve to underground tours at Harrison's Cave. Not only that, but there are family-friendly hotels perfect for children of all ages.
In particular, Sandy Lane offers a variety of exhilarating summer packages. From 12-19 August, the brilliant 'Kids Summer Sports Camp' takes place for children 7-16 years old! With exciting activities and an opportunity to learn new skills, kids will have an amazing trip while you enjoy all the relaxing spa facilities.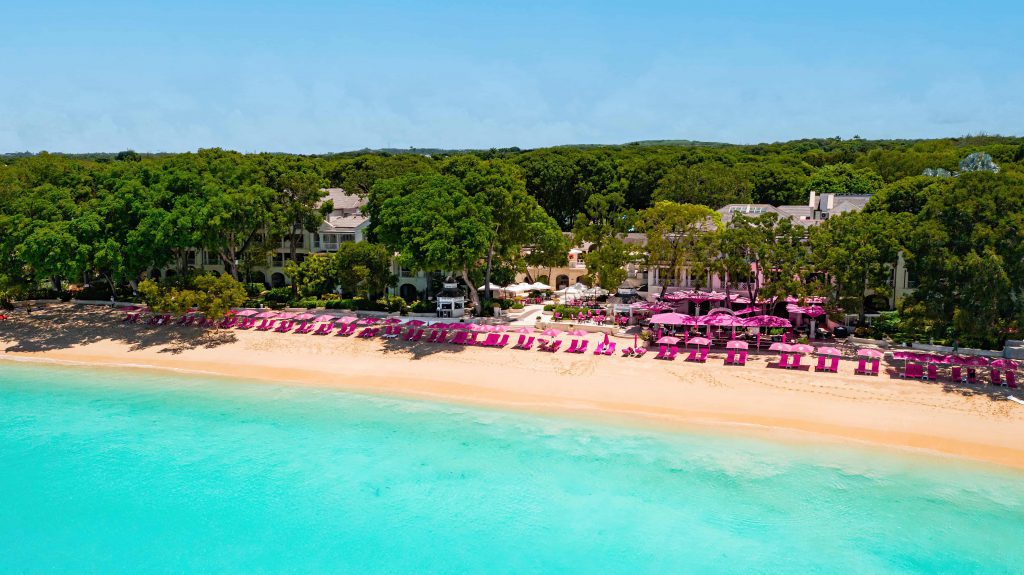 "The Treehouse Kids' Club at Sandy Lane is brilliant for youngsters and teenagers alike! Parents can reclaim some 'me time' together knowing their children are royally entertained with everything from sailing to movie nights on the beach. On top of that, The Den is a teen dream with pool tables, TVs and gaming options." – Helen Tabois, Product Manager
---
Escape to sun-soaked shores on a family adventure holiday this August
For a family break featuring beautiful coral reefs in underwater ecosystems and stunning private beaches, look no further than our Luxury Family Holidays for an unforgettable experience. Contact us to create your perfect tailor-made family holiday and bask in the glorious August sunshine.