Self-care and relaxation are the two things that are often left by the wayside when life gets busy and boy, does life get busy?
Adding to your to-do list is great for productivity in the short term, but to avoid burnout, you should add a little "you time" to your list as well.
Here are some of the best spas in the world, plenty of them being on our Travel Specialists favourites list. Each of them in a beautiful destination, with unique treatments and activities, and a focus on complete bliss for the mind and body.
We think they will make a great first stop this year!
Our list includes:
Six Senses Douro Valley, Portugal
Kamalaya, Thailand
Ananda in the Himalayas, India
COMO Shambhala Estate, Indonesia
BodyHoliday, St Lucia
SHA Wellness Clinic, Spain
Santani Wellness Resort & Spa, Sri Lanka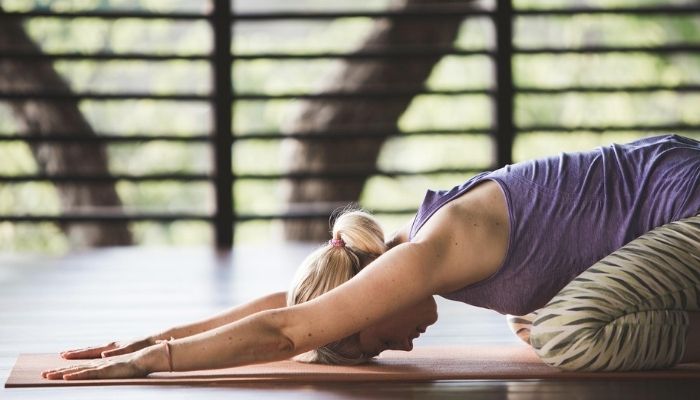 The Best Spas in the World
Six Senses Douro Valley, Portugal
The thing about a stay at Douro Valley is that the healing doesn't just happen in the spa experience (superb as it is). The entire property is built for relaxation and reinvigoration.
The green valley setting is perfect for calming any frayed nerves and resetting you to a place of total balance. Come for massages and scrubs, stay for deep breaths of Portuguese country air and walks in the sun.

Escape to the country in the Douro Valley:
This beautiful property is located in Portugal's wine region around an hour's drive away from Porto. Best for a solo traveller or couple looking to escape the noise and get back to nature. You'll be able to smell the fresh air, taste plenty of local produce and stay in a well protected, eco-friendly location.

Six Senses offers their very own wellness program. Here you'll be able to fully center yourself and focus on your own physical and mental wellbeing. Enjoy a Healing Chakra Spa Treatment, Art Therapy in Nature and a Fire Ceremony to round out the day, as well as three incredible meals.

One of the best spas in the world, we're so lucky that it's only a couple of hours by plane from the UK. The staff at Six Senses are absolutely attuned to their guests' needs, and you'll finish up your break with a sense of peace, ready to take on the world.
Six Senses hotels are known for their world-class destination spas, and this one is worth the hype.
If you are looking for more spa options close to home, head over to The Best Spa Hotels In Europe.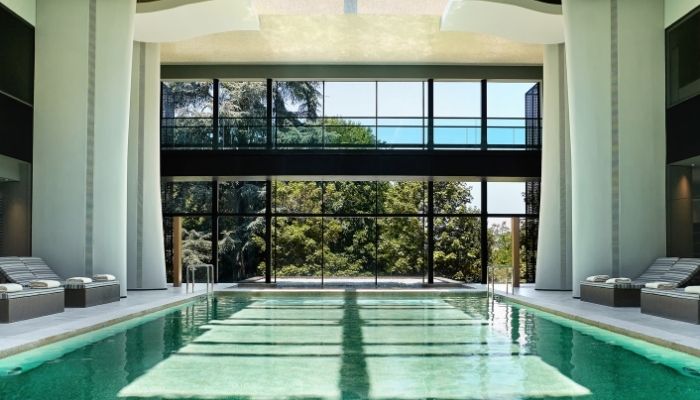 Kamalaya, Thailand
Kamalaya invites guests to 'feel life's potential' and we can't think of a better mantra to live by.
With an emphasis on personal well-being and inner health, guests begin their experience with a personal consultation and a BIA (Bio Impedance Analysis). Then, a wellness expert will tailor-make a selection of treatments to meet your specific needs.
Whatever the treatment, your physical, emotional and spiritual needs will be taken care of. Exactly what we all need after a tough couple of years.

An experience "just for you" in Thailand:
Pressing the slow button on life in Koh Samui – a stunning spa located on a verdant Thai island. The location will automatically bring you a calmer mindset. While away a few hours floating in the infinity pools watching over the beautiful ponds and enchanting ocean.

Are you struggling with burnout and stress? Want to reset your habits? Need a digital detox? Want to focus on your resilience and emotional strength? Each of these requirements will be fulfilled by the specialist teams at Kamalaya. You'll have a magical stay, totally focused on you and your wellbeing.

The spa also has a fantastic host of resources that you can enjoy after your stay to continue along your wellness journey, such as their podcast, regular articles and recipes for healthy meals and the ever popular Kamalaya detox juice which you'll taste during your stay!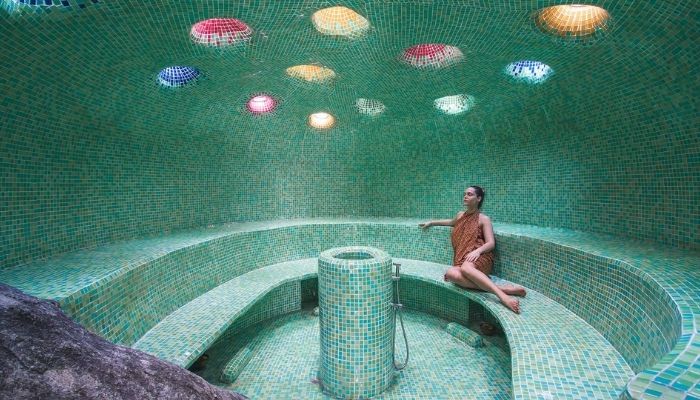 Ananda in the Himalayas, India
If you're looking for a relaxing escape in breathtaking surroundings, the best destination spa in the world for 2019 & 2020 has what you're looking for.
Situated in the awe-inspiring Himalayan foothills of Northern India, Ananda is the perfect place to find peace. Especially when enjoying traditional Ayurveda, Yoga and Vedanta with international wellness experiences, fitness and healthy organic cuisine.
With unique experiences like The Music Retreat, an uplifting 3-day experience of musical magic, whatever your soul yearns for, you will discover it at Ananda.

Reset your mind in the sensational Himalayas:
Head to the Himalayas for a wellness retreat like no other. Each moment of the day, the programmes at Ananda are created to give you space to focus on your physical, mental and spiritual wellbeing. Wake up with a signature tea, attend the scheduled wellness activities including Yoga, Cooking Demonstrations, Meditation and Mountain Trekking. Finish your day with an invigorating exfoliation body wrap or a body scrub.

One of the unique destinations on our list, experience the clouds travelling around the Himalayan mountain range and view the city below you from your lavish suite, you can even watch the clouds from the privacy of the bath.

Taste the delicious cuisine that differs depending on the wellness programme that you choose to take part in. The food is of an exceptionally high quality and the chefs will cater to all requirements, including vegan, lactose free and gluten intolerances.
COMO Shambhala Estate, Indonesia
COMO has a long-standing reputation for their stunning destination spas and wellness experiences in some of the most sought-after locations in the world, but at Shambhala, they really make a statement.
Another top choice for travellers looking for an awe-inspiring location, COMO Shambhala is nestled in a jungle enclave north of Ubud in Bali, where guests can unwind to a soundtrack of jungle ambiance.
With specialised workshops and therapies as well as treatments tailored specifically for you, including Ayurvedic treatments and body wraps, you will be left feeling like pampered jungle royalty.
An escape to the jungles of Bali:
COMO Shambala is a "retreat for change", when you arrive here you'll start on a journey to fully immerse yourself in habits that you can take home with you, from being more active to cleansing and nutritional wellness. The spa is great for a restorative experience such as massage therapy, facial care and hydrotherapy.

As you work through the wellness programmes at the luxury resort, you'll also have the opportunity to experience some of Bali's heritage and attractions, including cultural tours, cycling challenges, river rafting and ridge walking.

The retreat lives its mantra through the programmes it provides and the hospitality that it provides, but also in its sustainability and physical atmosphere. The buildings have been created with indigenous customs in mind and uses local stone, wood and alang-alang.
BodyHoliday, St Lucia
What does BodyHoliday bring to mind? Is it a hotel with incredible spa and wellness facilities? Or a holiday of restful beachside bliss? Maybe it's an action-packed adventure with plenty of exercise? Well… It's all this and more.
BodyHoliday is known as one of the best spas in the world. It promises; 'Give us your body for a week and we'll give you back your mind.' This unique approach is built upon four pillars: relaxation, restorative beauty, exercise, and diet.
You can choose to do as much or as little as you like, but you are guaranteed to leave refreshed and relaxed.
Bliss for sports lovers in St. Lucia:
A total paradise, St. Lucia is a volcanic island in the Caribbean Sea. You can expect deep green foliage and crystal clear waters lapping against the white, sand beaches. This is the perfect setting for rest and relaxation and BodyHoliday will lead the way for you.

If you're looking for a holiday that will keep you active as you unwind, then this spa has everything you might want. From sessions with top quality personal trainers to wandering the WellFit trail to morning Yoga, Tai Chi and Pilates sessions. Of course, we can't forget to mention the watersports activities that let you experience under the sea.

BodyHoliday also hosts themed months throughout the year with sessions held by professional athletes and Olympic medallists.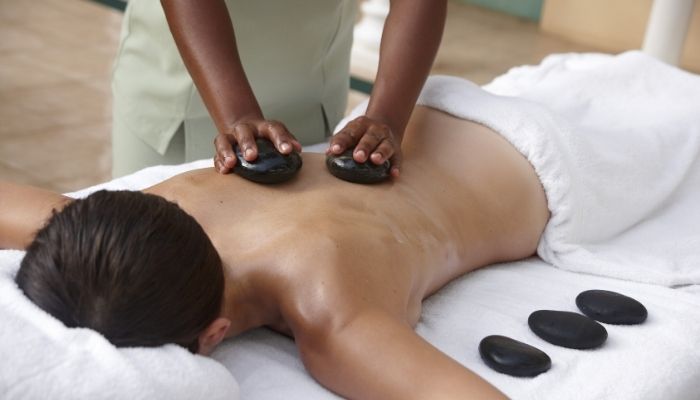 SHA Wellness Clinic, Spain
Allow yourself to be taken on a wellness journey using the SHA Method. With five unique health and fitness programmes to choose from, a stay here is a truly transformative experience.
Whether you choose Detox, Optimal Weight, Rebalance, Healthy Ageing, or Intensive, you will be in the trusted hands of highly trained staff, who are always available to help you achieve your health and wellness goals.
Leaving SHA Wellness clinic, you will not only feel completely relaxed, but also several years younger!
The Costa Blanca awaits you:
One of two retreats on our list in Europe, this time we are headed to Spain for the SHA Wellness Clinic. Seated right on the edge of the Mediterranean Sea, this slice of heaven is a sophisticated haven for wellness lovers.

SHA takes your story into account with their health programmes and facilities. Whatever you want to work on, whether it be aesthetic, spiritual or wellbeing based – it will be totally guided by your needs.

If the programmes and the retreat weren't enough. The Wellness Clinic is situated overlooking the Parc Natural de la Serra Gelada. The sun fading on the backdrop of the distant mountains is enough to breathe a sigh of relief.
If you're looking for other quiet options for a holiday in Spain, visit our favourite serene spots in the sun.
Santani Wellness Resort & Spa, Sri Lanka
Meaning "in harmony with," Santani is a uniquely restorative Sri Lankan spa sanctuary where you will fall into harmony with your inner-self and outer surroundings.
With a staggering range of wellness programmes including Ayurveda, detox, and yoga classes, that are designed to be enjoyed alongside authentic pampering treatments and a focus on learning positive habits, the progress you make at Santani will follow you home.
Here, you can give yourself the opportunity to take a deep breath and find the inner-peace that we all deserve. This is an ideal escape for solo travellers, couples and wellness & yoga enthusiasts.
Wondrous rejuvenation in this Sri Lankan retreat:
Escape to the wonders of the Sri Lankan misty mountains. This stunning boutique resort and spa has plenty of spectacular places to view the rolling hilltops and listen to the sounds of the birds in the canopy.

Take part in morning yoga with trained professionals, dip into the infinity pool and spend your downtime relaxing with a good book, a friendly conversation or even a well deserved nap. Satani has won a number of prestigious awards for its wellness focus, including Vogue and Tatler.

Guests can take part in a scheduled wellness package or simply make use of the spa facilities in the luxury resort, which include a stunning hydrotherapy area. Make sure you don't miss out on the resort excursions to the Satani River, the Werapitiya Hanging Bridge and Corbett's Gap Cloud Forest Hike, this way you can blend wellness with amazing travel experiences.
Would you like to escape to one of the spas on this list? Contact us to speak to one of our Travel Specialist about arranging your relaxing luxury holiday.
For more inspiration and to be the first to hear about our travel offers, subscribe to our newsletter below.