What do you know about Sri Lanka? Perhaps you know it's an island in the Indian Ocean with beautiful beaches. Maybe you know it produces great cinnamon, tea and spin bowlers.
But, did you know it's home to some of the most flavoursome and unique food in the world?
Sri Lankan food is influenced by the country's melting pot culture, which is incredibly diverse. As well as Sinhalese and Tamil elements, there are Burgher, Malay, Moor and Chetty influences here.
Coconut milk features a lot, along with a variety of rich spices and local fruits and vegetables. Given that this is an island, you're likely to see a lot of seafood on menus.
Sri Lankan cuisine offers plentiful options for gluten-free, vegetarian and vegan diets, too.
We've put together a list of essential eats for your holiday to Sri Lanka…
Kottu
The quintessential Sri Lankan street food, kottu (also known as kottu roti) consists of strips of godamba roti stir-fried with egg, a combination of spices and meat or fish.
Find a street seller making of kottu for a wonderful sensory experience. The dish is quickly put together using unique metal 'choppers' – the sight, smell and sound is unforgettable!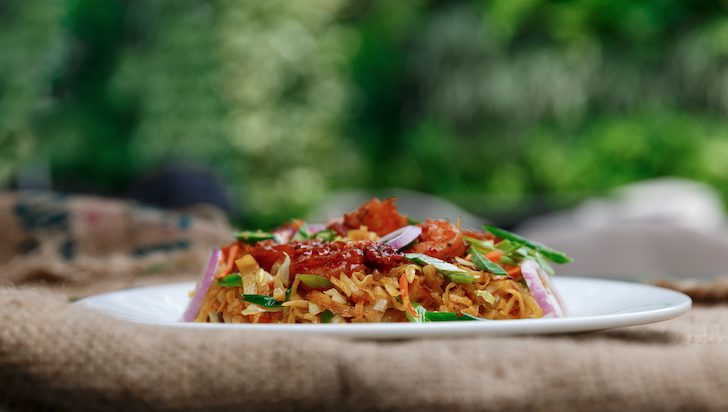 Lamprais
This staple dish is one of the many signs of the Burgher influence on Sri Lankan culture.
This all-in-one meal is usually a combination of rice, curry (often chicken), ash plantain, fried cutlets or frikkadels, sambol and boiled egg, wrapped together in a banana leaf.
Hoppers
These thin and crispy 'pancake' bowls are a universal dish – often served for breakfast, lunch, dinner and dessert!
How you eat them is up to you. Laden with sambols and chutneys, dipped in curry, with a freshly fried egg (egg hopper), or with a spoonful of jaggery (cane sugar)…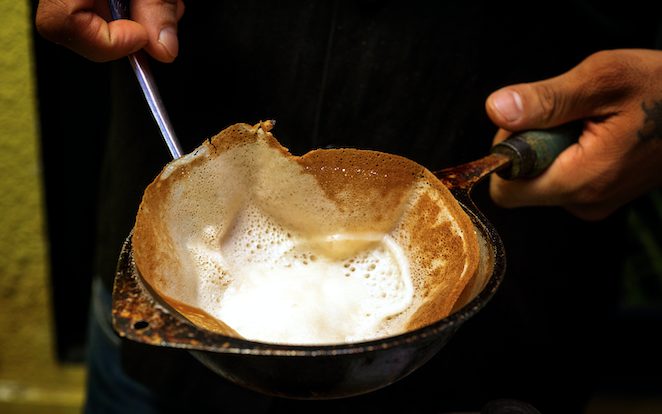 Ambul thiyal (sour fish curry)
Though sour fish may not be the most enticing name, this is undoubtedly one of Sri Lanka's most popular curries.
Firm fish (usually tuna) is cooked with spices such as pepper, turmeric, curry leaves and pandan leaves. The addition of dried goraka – a small fruit similar to tamarind – gives the curry its distinctive and moreish flavour.
Parippu (dhal curry)
Extremely common on menus across the island, parippu is creamy, rich and utterly addictive. Vegan-friendly, the dish consists of red lentils, a variety of spices and lots of Sri Lanka's staple coconut milk.
Perfect as an accompaniment, our favourite way to eat parippu is with a fresh roti for dipping!
Polos (green jackfruit curry)
Though it's now a trendy superfood quickly growing in global popularity, jackfruit has long been used in Sri Lankan cooking. Its meat-like texture and starchy quality makes it the perfect addition to a curry
Jackfruit is cooked down until soft and tender, then combined with a variety of spices in a creamy, coconut-rich gravy.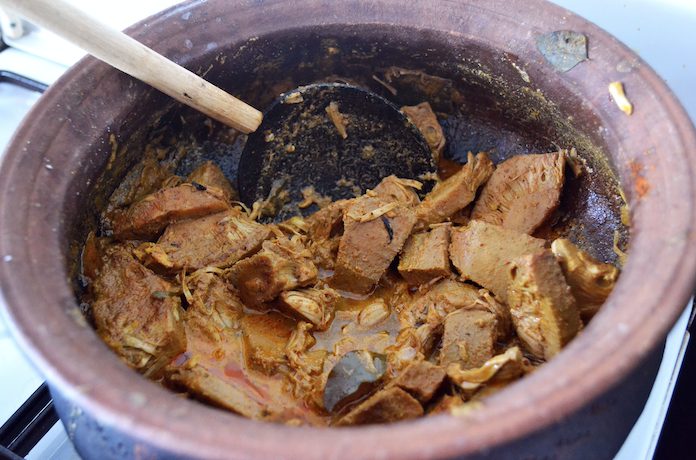 Pol sambol
There are many varieties of sambol in Sri Lanka. Pol sambol is one of the most common and easily accessible versions, with shredded coconut, shallots, chilli and lime juice. When you're back home you'll be craving spicy, sour, sweet accompaniment with every meal!
Roti
You'll find a variety of roti in cuisines across the world – from the Indian subcontinent to the Caribbean and Africa.
In Sri Lanka you're likely to come across pol rotis – flatbreads made with flour and fresh coconut. You might also spot godamba rotis, which are used in kottu and often function as a wrap.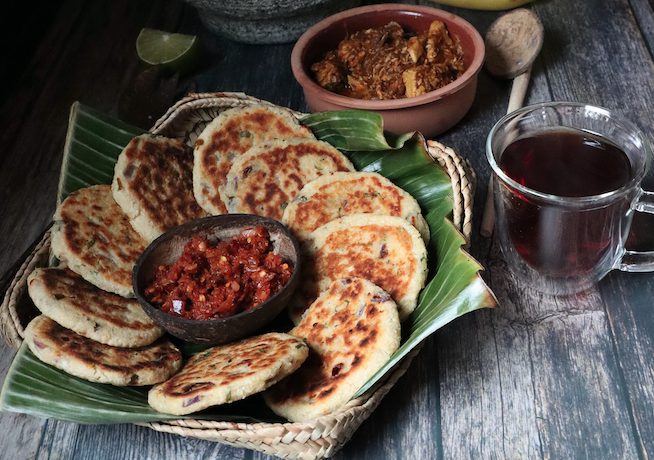 String hoppers
Also known as idiyappam, these have a texture similar to very thin noodles. To make string hoppers, press a thick rice flour mixture through a mould and steam into noodle cakes. String hoppers feature on breakfast and dinner menus. They're a great alternative to rice as a curry accompaniment.
Wambatu moju (eggplant pickle)
In Sri Lanka, the words aubergine, eggplant and brinjal all refer to the same vegetable.
In this classic dish, aubergine is pickled into a sort of relish – sweet, spicy and slightly sour at the same time. This is a fairly universal accompaniment to a lot of Sri Lankan dishes.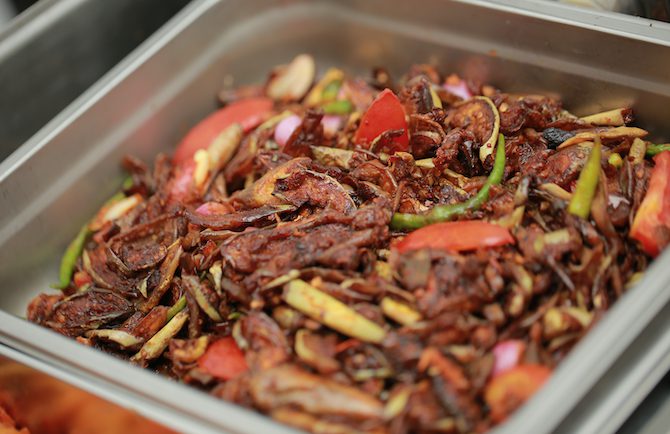 Do you have any favourite Sri Lankan dishes we've missed? Leave a comment to let us know.
If this article has tempted your appetite, take a look at our full guide to visting Sri Lanka.
Before you go – don't forget to subscribe to our newsletter for more travel inspiration and to be the first to hear about our latest offers.