With over 18 years' experience in international hospitality, Duarte Correia knows a thing or two about the world's best hotels.
He started his career at London's famous Dorchester Hotel, and has since travelled the globe, working in some of our favourite destinations – including Vietnam, Mauritius and Tanzania.
Since 2018, Duarte has been overseeing operations as GM of the sensational Mandarin Oriental, Canouan on the stunning shores of St Vincent & the Grenadines.
We caught up with Duarte to get his insight into what makes this such a perfect destination and to find out how Mandarin Oriental has transformed itself into the dream post-COVID escape…
What was it about Canouan and Mandarin Oriental that brought you here?
Since early on in my career, I have always been a 'fan' of Mandarin Oriental. The brand just spoke to me.
Having managed other resorts, mainly in the Indian Ocean islands for almost 10 years, I needed a change of scenery.
The Caribbean was unchartered territory for me and when the opportunity presented itself to rebrand the resort into Mandarin Oriental, Canouan, I of course jumped at it immediately. I was familiar with Canouan and I saw this move as a natural progression in my career.
In your opinion, what sets Mandarin Oriental, Canouan apart from other luxury properties in the Caribbean?
We pride ourselves in delivering the legendary Mandarin Oriental service, with an obsessive attention to detail and a desire to make our guests go back home with a new-found sense of joy and wellbeing. The resort is in a private estate and privacy is a key differentiator, one that is very much appreciated by our select clientele.
The combination of unspoilt, natural beauty and a design that blends seamlessly into its surroundings gives Mandarin Oriental Canouan a distinct edge. The people of Canouan are gracious hosts and they are the heartbeat of the resort. Our success is a testament to the team, which I feel blessed to lead and be a part of.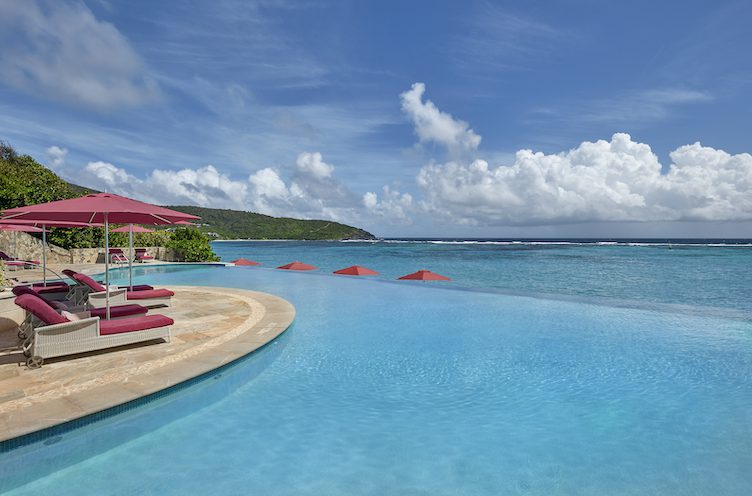 How has the resort adapted to the COVID-world?
Mandarin Oriental Canouan offers a 'naturally socially distant' experience.
Some of the facilities include five beaches at the Estate, nine restaurants to choose from, all offering one-way traffic, spacious villas comprising of expansive outdoor areas and the option of elevators or stairs in the main building, which is only two floors.
Standalone Spa treatment rooms are 'scattered' on a hill, while we also have three tennis courts, an 18-hole Championship Golf Course and a large Kids Club with two pools.
All this is set across an expansive 1,200 acres Estate. The resort also offers alternative dining choices such as our Castaway program, which includes dine-by-design options.
More than ever, the comfort, health and safety of our guests and employees is our primary concern. In response to the current COVID-19 pandemic, Mandarin Oriental has implemented an additional 'We Care' programme of stringent protocols to further safeguard the comfort, health and safety of guests and employees.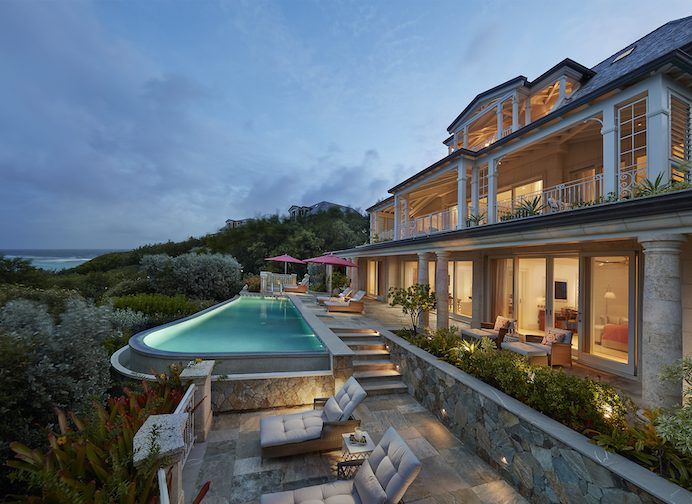 So, you've crafted the perfect post-COVID island escape?
We think so. On top of that, the Group's existing high standards of health and hygiene have been enhanced at every hotel around the world, and each property remains alert to local advice from health experts and government authorities, adapting best practices accordingly.
Also, Lloyds Register, an internationally recognized independent assessor, audit the Group's rigorous Fire, Life, Health, Safety & Security standards on an annual basis and have verified the new additional methods in place.
In every department there are detailed operating procedures, manuals and training programmes that are adapted and implemented according to each individual location.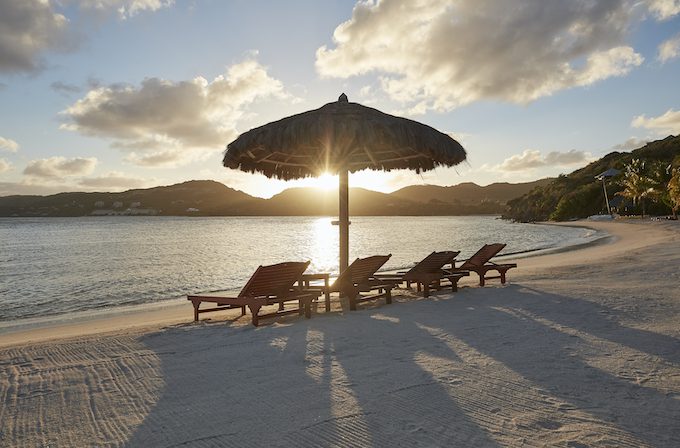 There's so much to do at the resort, from golf to heading out on the water. Which activities would you recommend as unmissable?
A daytrip to the world-famous Tobago Cays followed by lunch at Mayreau Island – the fresh tuna carpaccio and conch ceviche are to die for.
Also, cocktails at the 13th hole of our championship golf course at sunset is a magical experience. For those more actively inclined, a morning Mount Royal Hike with one of our Recreation Team is a must to start the day feeling energised.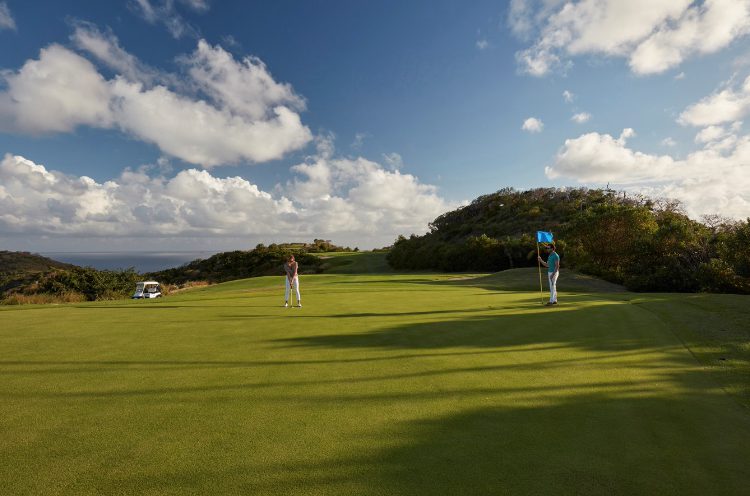 Canouan really is a paradise. When you get a day off, what's your favourite way to make the most of the setting?
Like you said, Canouan is paradise, so it is not difficult to enjoy it. On my time off, I can be found at the tennis courts in the evening (I can be quite competitive…), enjoying a relaxing walk around the lush gardens or simply immersing myself in a good book on my terrace, along with a mouth-watering glass of Schrader Cabernet Sauvignon.
Dining is a real highlight of a stay here – what's your favourite thing on the menu at Asianne, and what's your preferred tipple at Turtles bar?
Favourite dish: Sop Buntut, Indonesian oxtail soup or Pepes Ikan – local reef fish grilled in banana leaf served with homemade sambal belacan and achar.
Favorite tipple: Dark & Stormy – Captain Bligh XO Rum (made in St Vincent), ginger beer, a dash of bitters and squeeze of lime.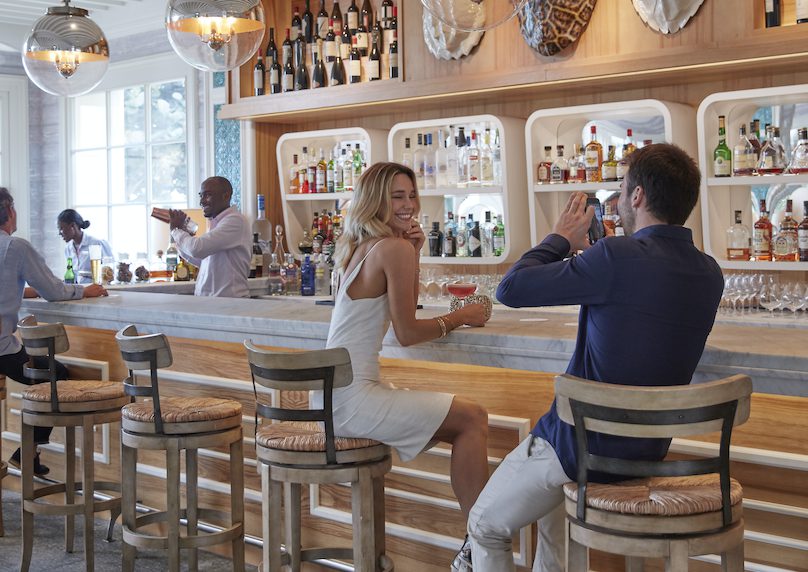 What does the perfect Canouan day look like for families?
Early breakfast, hike to Mt Royal, snorkelling around the lagoon, a picnic at Mahault Beach, and hunting for tortoises around sunset on the golf course.
And for couples?
Late room service champagne breakfast on your terrace, lunch while lounging on the beach, a mid-afternoon couple's massage, a sunset cocktail at the 13th hole, and then a castaway dinner under the stars on a secluded beach.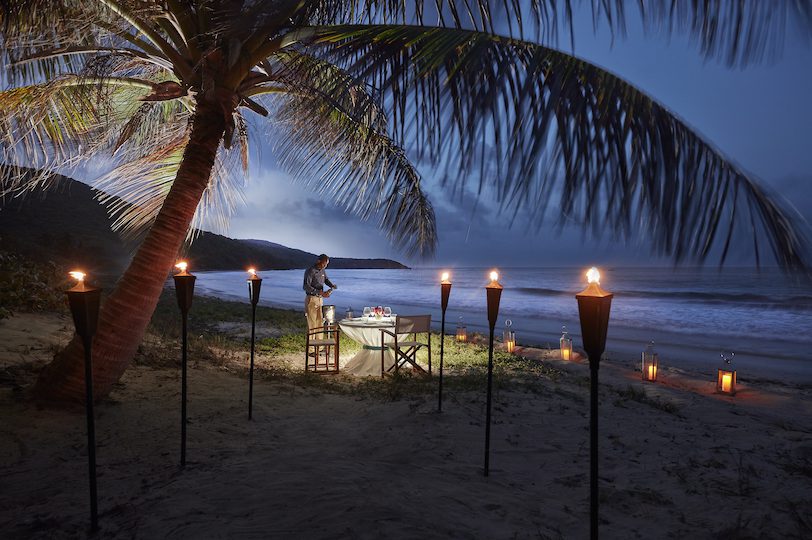 The service at Mandarin Oriental, Canouan is legendary – can you think of a time your team went particularly above and beyond for a guest?
We encourage our team members to 'MOwow' our guests at every possible opportunity.
However, one instance that comes to mind includes a guest whose flight from the UK to Barbados was delayed by eight hours. The guests had missed their connection to Canouan and had already come to grips with the fact they would have to overnight in Barbados.
The team at the resort arranged for the airports in Barbados, as well as in Canouan, to remain open until later and had the resort jet ready to transfer them straight to Canouan.
At Mandarin Oriental, Canouan we have a culture of 'delighting our guests' and it does not involve simply placing a bottle of champagne in their Suite. It is all about listening, observing, and delivering.
What's your insider tip or hidden gem for ITC travellers?
Snorkelling in Tobago Cays is a mesmerising experience and one that I would highly recommend. Often you get to spot the beautiful and friendly hawksbill sea turtles.
A Private Chef's dinner with vintages selected by our Sommelier, on your Villa Patio, under the stars with tunes by our Resident Singer is as relaxing and enjoyable as it gets.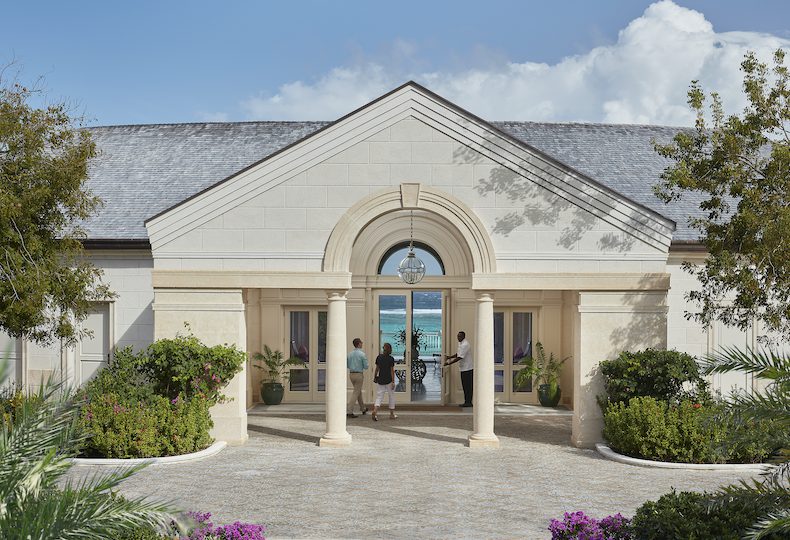 Sound tempting? Inspiring Travel Company has some amazing offers and will always tailor the booking to meet your individual requirements.
Why not enquire now or call our Travel Specialists to begin planning your bespoke luxury holiday to the St Vincent & the Grenadines?