The Cayman Islands are a collection of three beautiful Caribbean isles just west of Jamaica.
Comprising Grand Cayman, Little Cayman and Cayman Brac, this tiny archipelago has so much to offer holidaymakers of every kind.
Perhaps you're looking for luxury indulgences of spa treatments and moonlight dinners. Or, perhaps you're after thrills like island tours, diving and watersports. Whatever you look for in a holiday, you won't be disappointed by staying here.
An adventure awaits
Landing on my BA flight from Heathrow (via a short touchdown in the Bahamas) all thoughts of tiredness departed. A welcome wave of heat and sunshine greeted me at the top of the aircraft steps. My adventure starts here!
"I was to discover that there's so much more to the Cayman Islands than a beach holiday"
Home for my four-night stay was the Kimpton Seafire. This relatively new hotel is towards the northern end of Grand Cayman's fabled Seven Mile Beach. I discovered a mix of contemporary luxury and excellent service, delivered with a smile.
Naturally, the beach was a focal point. It was for all the key hotels I visited – the Ritz-Carlton, the Westin and the brand new Cayman Beach Suites.
"However, I was to discover that there's so much more to the Cayman Islands than a beach holiday."
Insider Tip: I'd definitely recommend a day or two of car hire. That way, you can explore the island at your own pace, deciding where to linger as the mood takes you. It's safe and a relatively simple destination to navigate.
But where do you start?
Here's my guide to the top 9 things to do in the Cayman Islands.
1. Stingray City Sandbar
One of Grand Cayman's top attractions, Stingray City Sandbar is home to a wide variety of aquatic life but most notably (as you may have guessed) a huge stingray population. These aquatic creatures bask in the clear, shallow waters.
Here you can stand in just three feet of water whilst wild Southern Atlantic Stingrays swim around your legs. Snorkelling equipment can be provided but the water is so clear you'll see many underwater highlights without it! This is simply a 'must-do' if you're staying on Grand Cayman.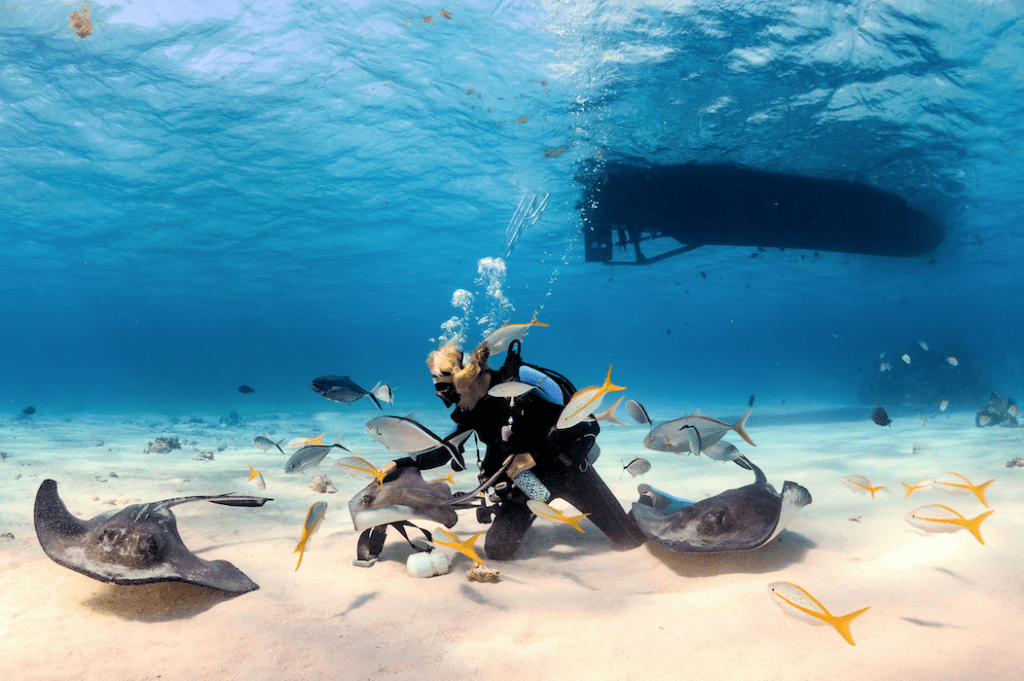 2. Queen Elizabeth II Botanic Park
It would be remiss of any nature lover not to take a walk through these glorious gardens, which are the perfect place to admire the rare flora and fauna of the Cayman Islands.
Beautiful butterflies, orchids, and a host of birdlife are among the park's highlights. Whilst here, do take a break at the Tea House and enjoy stunning views over the gardens and beyond.
3. The Blue Iguana Reserve
Within the Botanic Park, you'll find the opportunity for a unique encounter with the blue iguana, Grand Cayman's largest land animal.
These fascinating reptiles can grow to over five feet in length and are only found on Grand Cayman. Just two decades ago the blue iguana was facing extinction but since the National Trust of the Cayman Islands began its repopulation effort, their numbers have grown.
See the grand creatures for yourself on a public tour offered every day at 11am, when an expert guide will walk you through the reserve.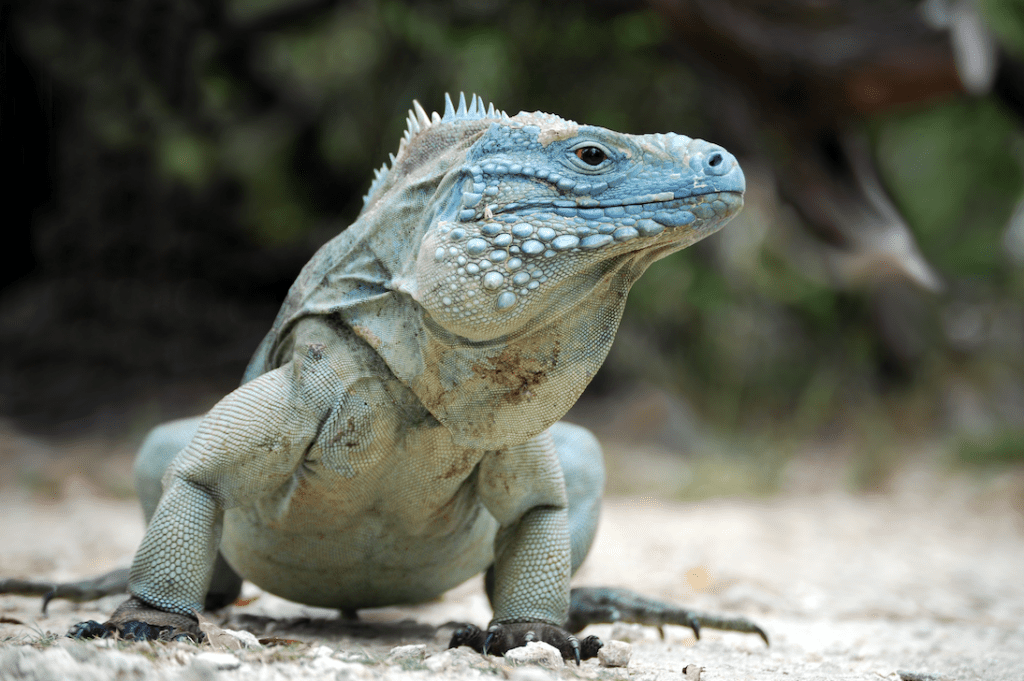 4. Bioluminescence at Rum Point
Often described as the 'Northern Lights of the Caribbean' the spectacular bioluminescence at Rum Point on Grand Cayman is truly a wondrous sight.
Watch the moonlit Caribbean waters illuminate as tiny plankton emit light, putting on quite the show.
We recommend hiring a kayak so you can paddle right into the natural wonder, seeing each stroke of your paddle light up the sea beside you.
Alternatively, take a ride out on a purpose-built bio boat with removable floor hatches so that you can experience the bioluminescence in a safe, interactive way.
This incredible natural phenomenon only happens in ten other places worldwide, so it's absolutely a must-do on your Cayman Islands holiday.
5. Seven Mile Beach
Recently voted as one of 'the 20 most beautiful beaches in the world' in the Condé Nast Readers' Choice Awards, Seven Mile Beach is exactly what its name suggests; a vast swathe of sea, sand and palms that you can walk down, take a horse ride along, or simply find a spot to relax.
This is also a great place to take part in watersports. Learn to kitesurf on the vast Caribbean Sea or take a thrilling jet ski ride along the bay.
With plenty of restaurants and bars along this stretch of public beach, you'll find a host of inviting options when it comes to meal times too. Indeed, foodie travellers should look out for the Taste of Cayman Food & Drink Festival and the Cayman Cookout, which take place on these shores annually.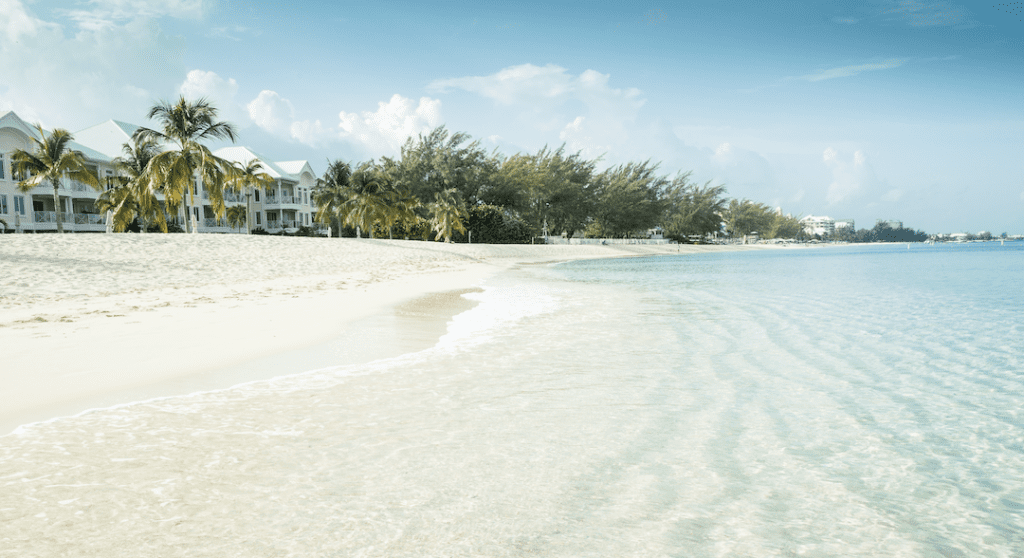 6. Pedro St James
The Cayman Islands has an incredible history that you need to learn and understand to truly get under the skin of this fascinating place.
And there's no better place to start than Pedro St James. Known as the 'birthplace of democracy in the Cayman Islands' and just 20 minutes from the capital George Town, Pedro St James is a 3-storey building built using slave labour. It doesn't shy away from this past and provides a unique viewpoint with which to understand the history of the Cayman Islands. Lovingly restored, Pedro St James still has authentic furniture and artefacts from the 1800s.
7. The Lobster Pot
Among some 200 restaurants on Grand Cayman, the Lobster Pot has become something of an institution and is the perfect place to sample the mouth-watering, fresh seafood that is so abundant in the island nation.
My top tip here is to ask for a table out on the extensive terrace, where you can enjoy sweeping views of the harbour and the Caribbean Sea beyond. It's a great choice for a special evening.
Insider Tip: If you want a genuine Cayman culinary experience, head to Rum Point to chill out with the locals and sample the local drink 'Mudslide'.
8. Cayman Crystal Caves
Hidden away among lush forests in the north of Grand Cayman are the Cayman Crystal Caves.
A trip here offers another encounter with the unique natural beauty of the Cayman Islands. All visitors will benefit from the knowledge and expertise of a knowledgeable guide, who can point out the tropical flora and fauna and lead you through three spectacular caves, where the stalactite and stalagmite crystal structures are sure to wow.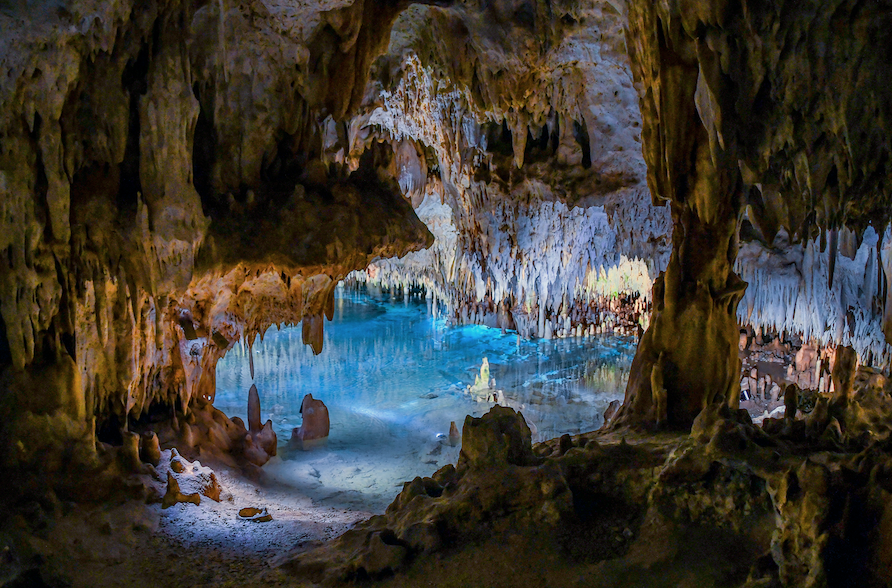 9. Dive into the blue
With a dive site for every day of the year, keen scuba divers will be in heaven here. But it's also a great place to learn, with many hotels and resorts having their own dive centres and instructors.
The top requested dive site in the Cayman Islands is the Kittiwake; this 76m US Navy submarine rescue ship was sunk deliberately to create an artificial reef and dive site: many entries and exits make it easy to swim through rooms, even taking a turn at the ship's steering wheel. Because this wreck is only submerged between 15 and 64 feet below the surface, it can be clearly seen by snorkellers and free divers too.
Elsewhere there are more troves of delights. Another purposely sunk wreck – this one a 330-foot Russian frigate – sits off the shores of Cayman Brac and is home to a variety of aquatic life and colourful sponges. Divers can follow the radar tower down and swim along the rails and past the bow guns of this once proud warship.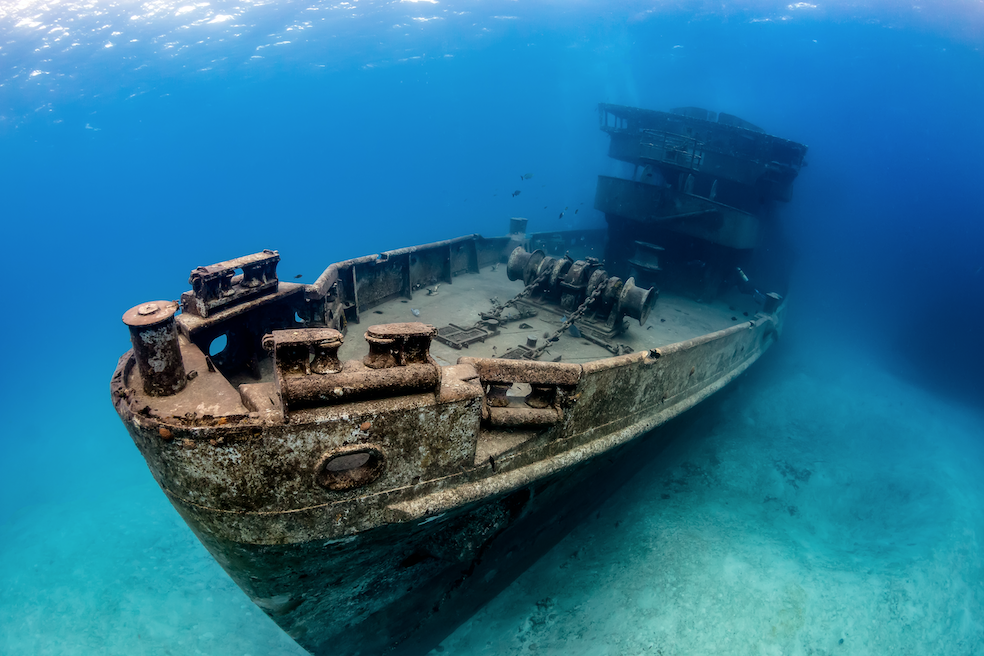 There are also many 'walls' to dive along; these are sites where the seafloor drops vertically into the deep; much further than a diver could go. Exhilarating examples include Bloody Bay Wall on Little Cayman and Wilderness Wall on Cayman Brac.
For those who aren't scuba divers, don't worry. Atlantis Submarines offers you the opportunity to experience the underwater scene without getting wet! This is a brilliant way to see all the deep blue sea has to offer, especially if you are visiting the Caymans with children.
An amazing place
My whirlwind tour of the Cayman Islands was packed with adventure. It really is a fascinating place, and I'd say one of the top places in the Caribbean for adventure holidays. Without a doubt, it's got some of the best snorkelling in the Caribbean, and plenty of great places to stay, too.
What more could the adventurous traveller ask for?