Over 100 beautiful islands make up the Seychelles archipelago in the Indian Ocean, however the vast majority are completely uninhabited. Many of the granitic 'inner' islands are clustered close together, characterised by massive granite boulders and mountainous jungle. You've probably heard of the three largest: Mahé, Praslin and La Digue.
Even further out, there are real lost-world islands to be found. These 'outer' atolls are mostly flat 'coral' islands, often small enough to amble around in an hour and which offer a true castaway feel. To make the most of your getaway, don't restrict yourself to just one: it's easy to island-hop via helicopter or boat.
Whatever paradise looks like for you, we guarantee you'll find it in our guide to the best islands in the Seychelles.
---
Mahé Island, Seychelles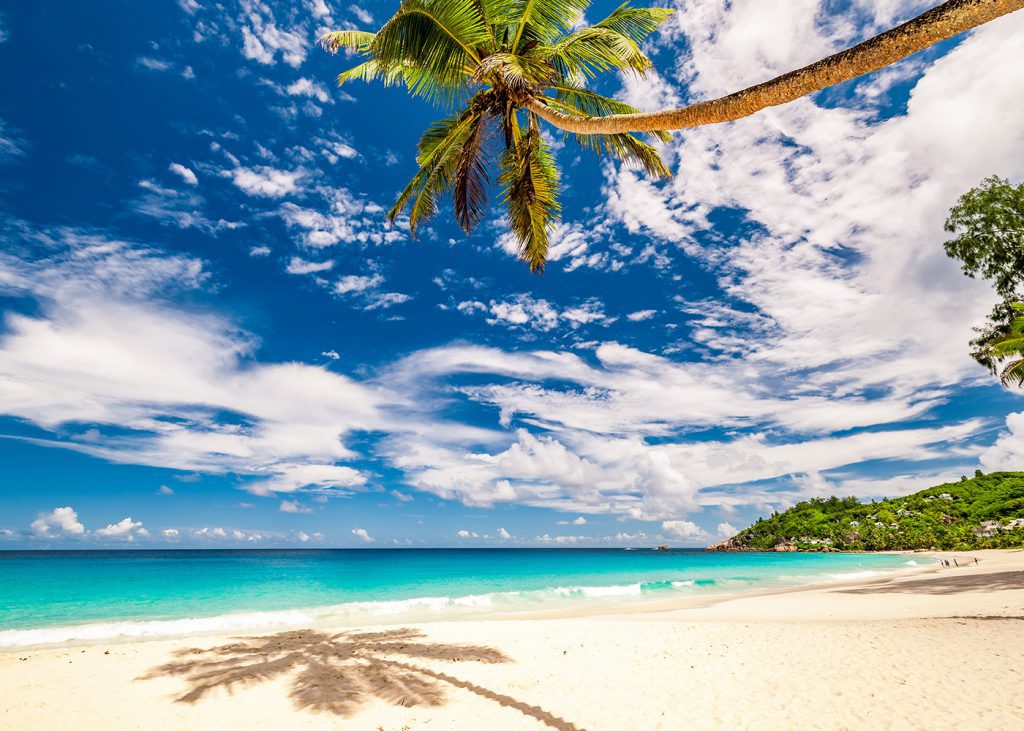 Mahé is the largest and most developed island (around 80% of the population live here). Most flights from the UK land at Seychelles International Airport located on Mahé, making it the most accessible island, too.
In the capital Victoria, get an insight into local life by visiting the vibrant Sir Selwyn Selwyn-Clarke Market, the National Museum of History and Victoria Clock Tower. To witness indigenous plants and fascinating wildlife, stop by Morne Seychellois National Park and Victoria Botanical Gardens.
The island is home to our largest selection of luxurious hotels and resorts, where you can make the most of the pristine beaches and world-class watersports.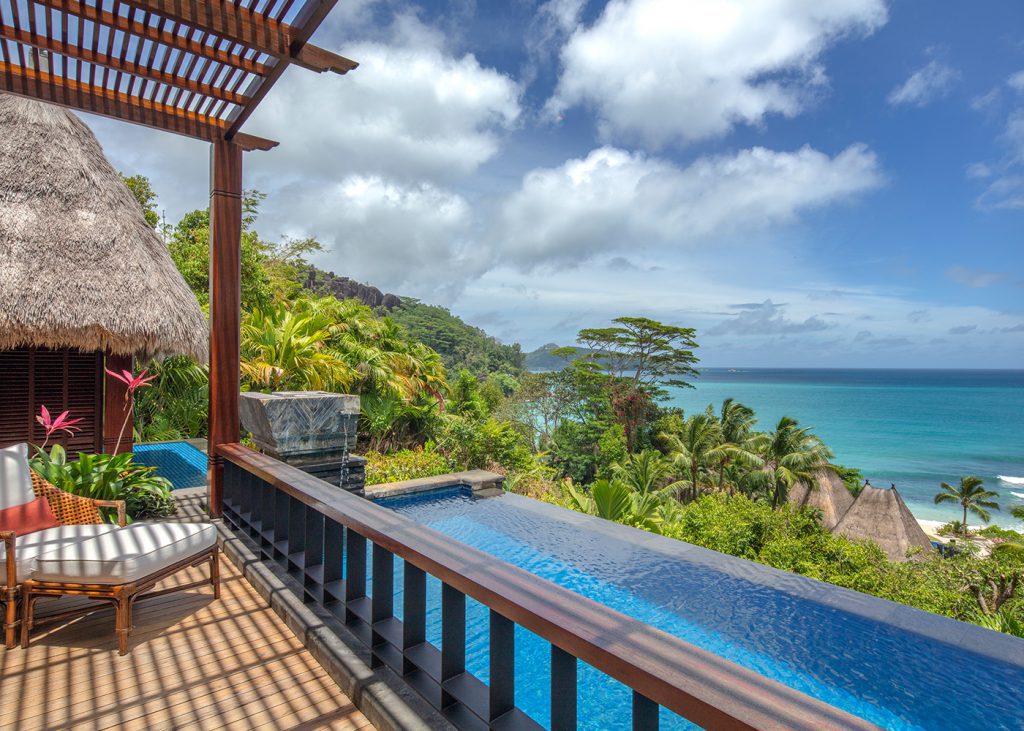 All-inclusive Anantara Maia Luxury Resort & Spa is in a perfect spot overlooking Anse Louis beach, where the crystal-clear water is ideal for diving and snorkelling. Four Seasons Resort Seychelles fringes the turquoise waters of Petite Anse bay, easily one of the best beaches in the Seychelles. Huge stand-alone villas boasting large sunken bathtubs and private pools, an extravagant hilltop spa and out-of-this-world dining all make for a dream holiday.
---
Praslin, Seychelles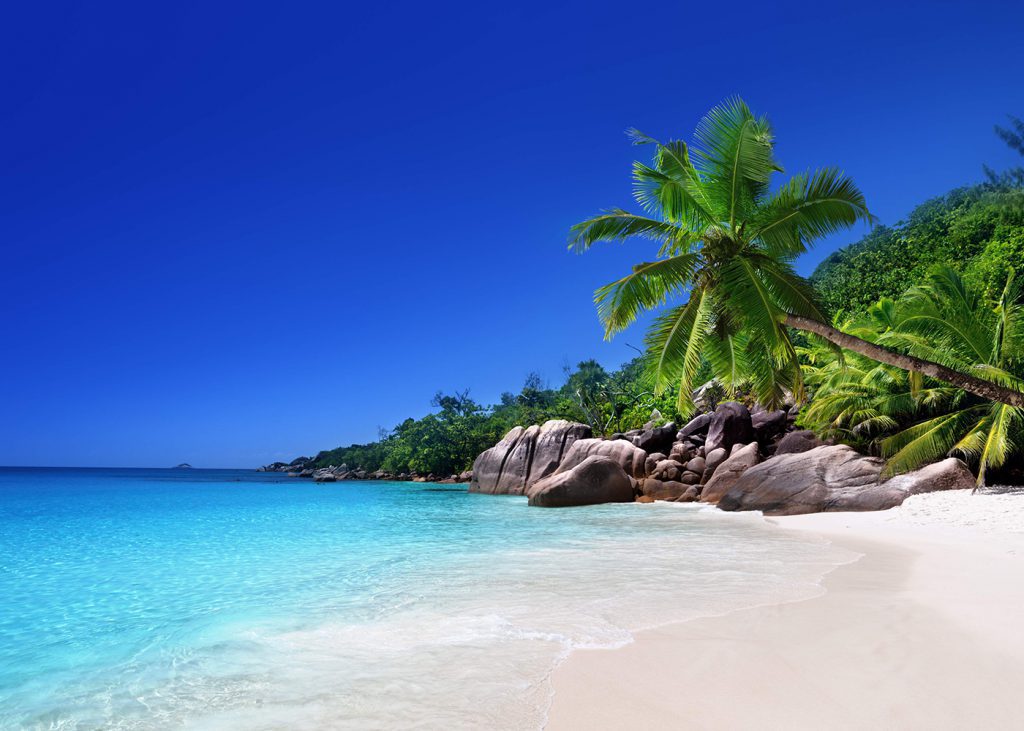 Granitic Praslin is the second-largest island in the Seychelles. Here, luxury holidays are all about swimming in gin-clear seas, exploring the wildlife-rich jungles and relaxing on empty white-sand beaches.
Venture into UNESCO World Heritage Site Vallée de Mai Nature Reserve, the green heart of Praslin Island once described as the Garden of Eden. The palm forest was untouched until the 1930's and is still in a near-natural state, home to the rare black parrot and coco de mer, the largest nut in the world.
Just five minutes from Praslin island's airstrip is Constance Lemuria, set amongst lush vegetation and three white sandy beaches. Practise your swing on the 18-hole championship golf course, get fully horizontal at the spa and dine with your feet in the softest of sand. Constance Lemuria allows you to reconnect with wildlife at the turtle sanctuary but perhaps best of all, is blessed with Anse Georgette on its doorstep — one of the best beaches in the Seychelles.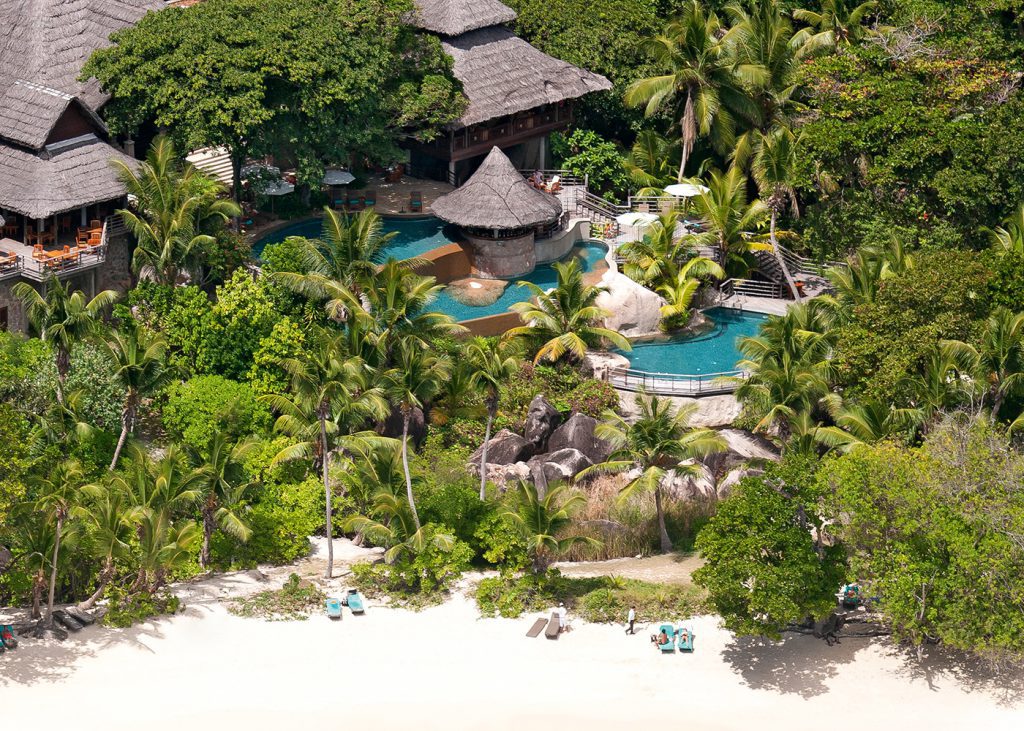 "Constance Lemuria is gorgeous and so spacious, it never feels busy. You have direct access to three incredible beaches, including Anse Lazio. For something extra special, be sure to reserve a table at The Nest which overlooks two beaches and has incredible sunsets." Elyse, Luxury Travel Specialist
---
Inspiration: Discover more of the world's most amazing beaches with our expert review of North Island, Seychelles
---
La Digue, Seychelles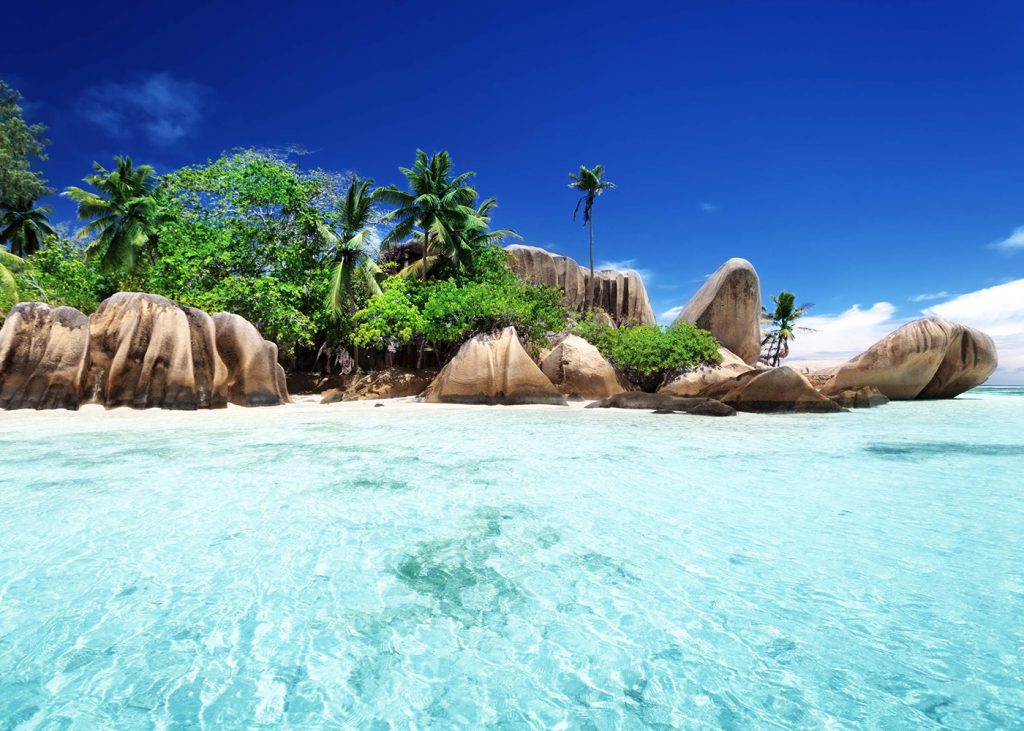 Just a 15-minute boat ride from Praslin, don't miss a day trip to the tropical inner island of La Digue. The Seychelles' third-most inhabited island is famed for Anse Source d'Argent, one the most photographed beaches in the world.
The sleepier sibling to Mahé and Praslin is so laid-back, you'll feel as though you've gone back in time. One of the most charming elements is that the preferred method of transport here are old-fashioned bicycles, horses and carts.
---
Felicité Island, Seychelles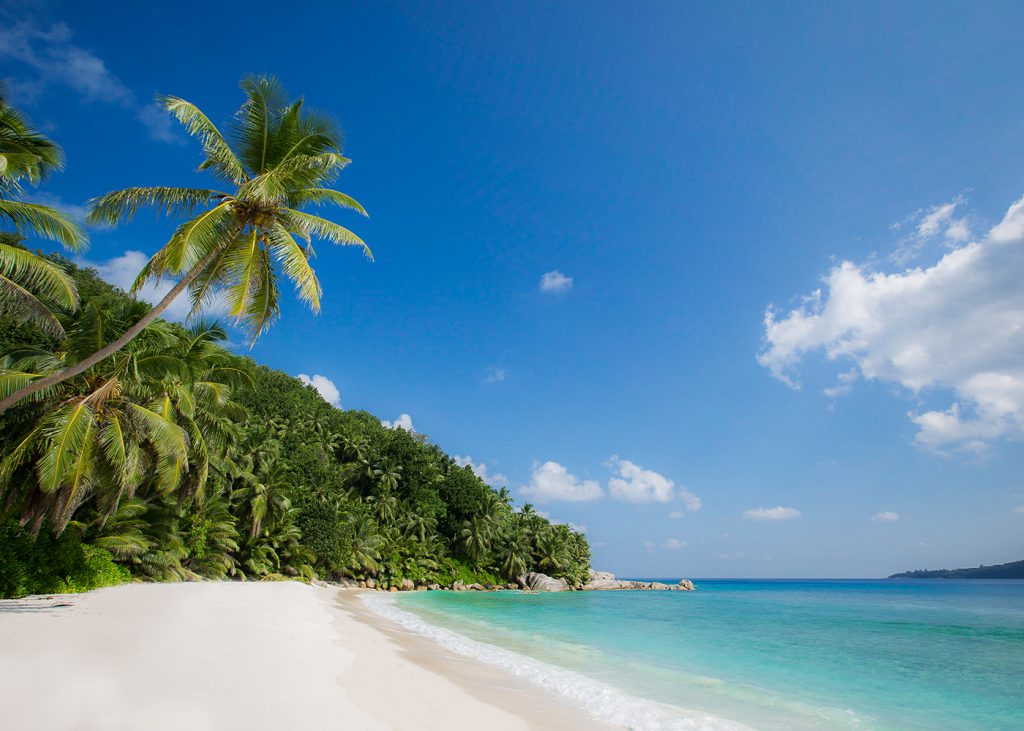 Félicité is a private island, surrounded by the well-known inner islands of Praslin and La Digue. It's blessed with granite rock formations and the island's sole resort, Six Senses Zil Pasyon. Occupying less than a third of the entire island, stay here to experience a world away from the everyday.
There are just 28 villas, each offering seclusion and spacious surroundings, panoramic ocean vistas, a private infinity-edge pool and a personal 24-hour GEM (Guest Experience Maker) butler.
Drag yourself away from your sumptuous villa to walk through deep jungle to the top of Félicité for breathtaking Zil Pasyon views, then soothe tired muscles at the spa perched atop towering boulders.
---
"I recommend spending some time on one of the larger islands for a few relaxing nights, then taking a helicopter to one of the Seychelles' many private island resorts." Zoe, Senior Product Manager for the Indian Ocean
---
Desroches Island, Seychelles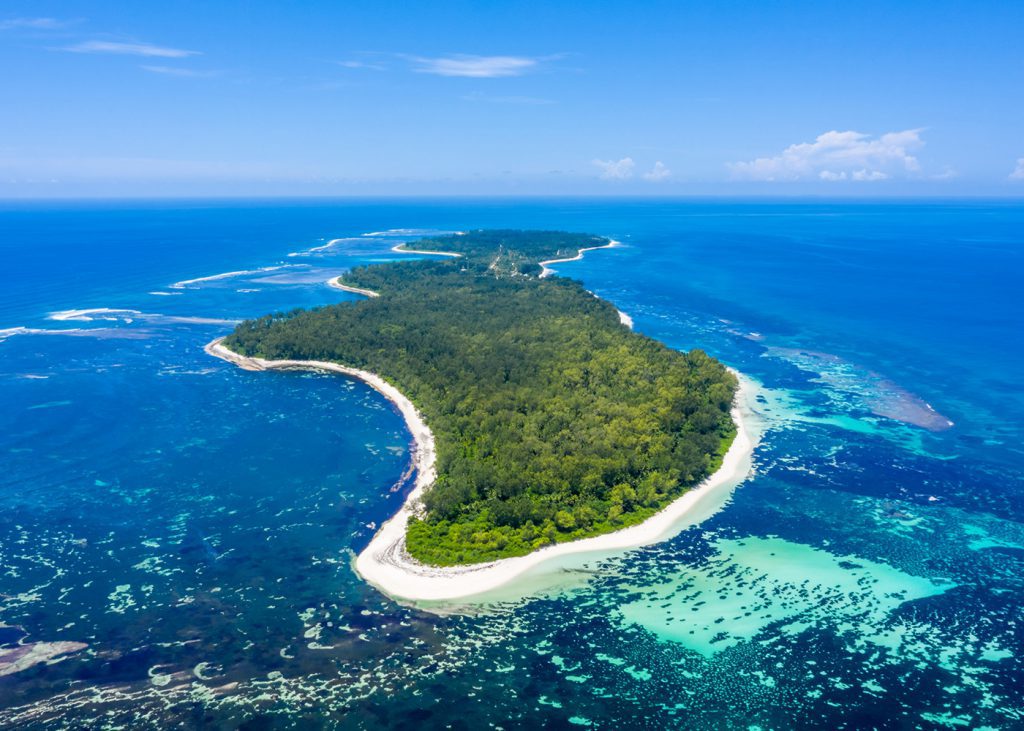 Far away from the inner isles huddled around Mahé, the paradisiacal Desroches Island sits in the outer Amirante Islands, a cluster of coral atolls that are considered some of the world's most pristine and untouched.
It may be remote, but it's totally worth the 35-minute flight from Mahé to stay at the island's solitary Four Seasons Resort Seychelles at Desroches Island, where you'll no doubt channel your inner Robinson Crusoe.
Rooms, if you can call them that are huge — all enjoying a private pool and beach access. What's more, the island's remarkably spacious nature means you'll almost feel you have the pure white sands and the iridescent blue water to yourself.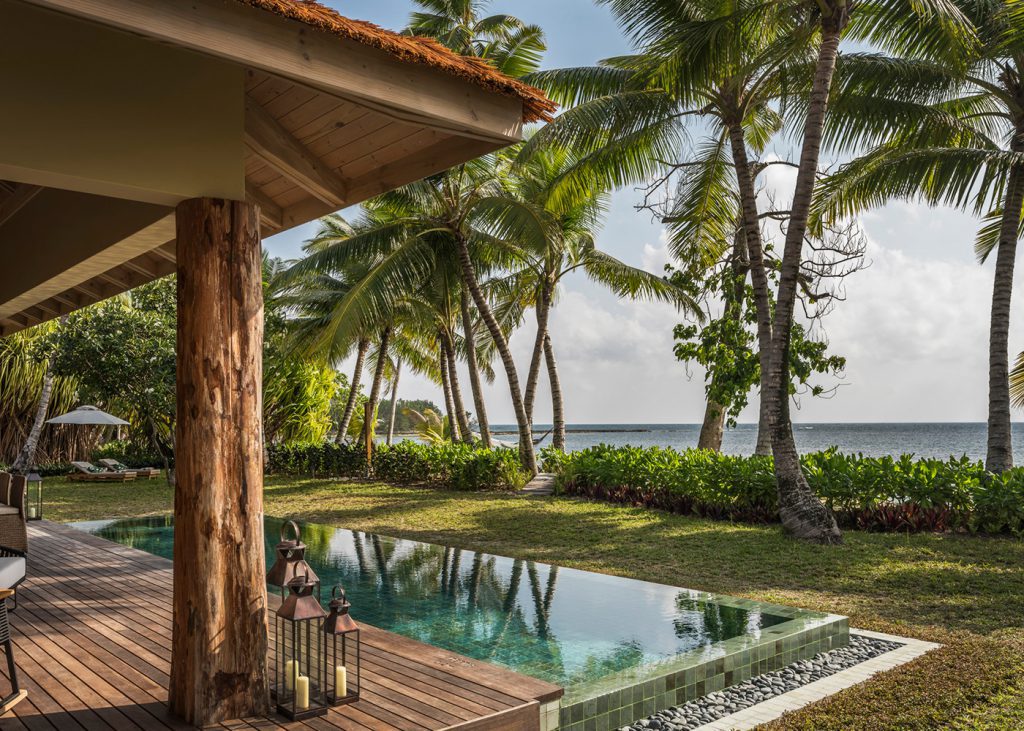 For an active holiday, adventure seekers should head straight to the Castaway Centre to try out cycling excursions, guided snorkelling with Hawksbill Turtles and surfing on the outer coral reef breaks around Desroches Island.
These incredible opportunities, alongside dining at the top of a lighthouse and meeting Aldabra giant tortoises at the conservation sanctuary, make getting away to a desert island more appealing than ever.
---
Denis Island, Seychelles
The 375-acre Denis Island is one of the Seychelles' coralline outer islands. It lies just over 50 miles from Mahé, yet feels thousands of miles from anywhere.
A tiny speck in the Indian Ocean, it's one of the most secluded islands in the world. The only resort here is Denis Private Island which is completely private, meaning if you're a guest then nowhere is off-limits to explore.
Accommodation comprises of just 25 luxury cottages enjoying total privacy amongst lush gardens, while the beaches are renowned the world over for their beauty. Food is sustainably sourced from the hotel's own organic farm and the whole island is a conservationist's paradise. Rise early with the rangers to see turtles laying their eggs on the beach, or scout the forests for critically endangered birds.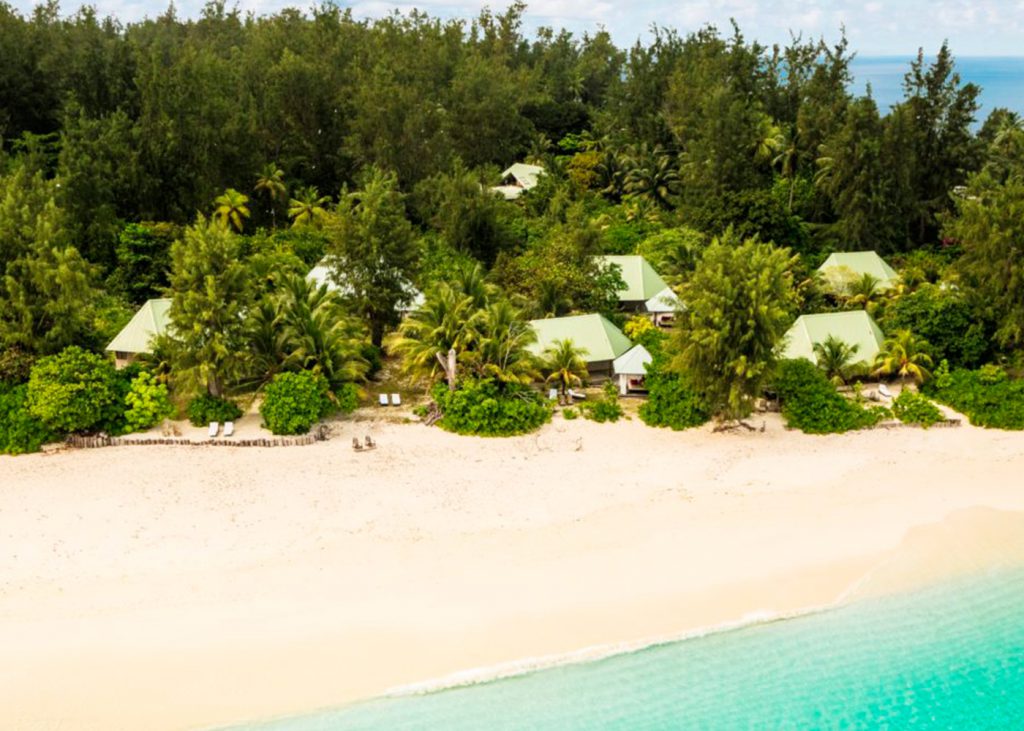 An important spawning area for a variety of marine life, the shallow waters around Denis are officially protected by the Seychelles government. Grab a snorkel or kayak to explore, or take a boat to The Drop-Off where ocean depths plunge to 2,000km to try your hand at catch-and-release sport fishing.
What you won't find here is mobile phone signal or in-room internet, but that's perfect for those looking for a digital detox and to reconnect with loved ones, surrounded by natural wonders.
---
Did you find the best island in the Seychelles for you? Whether you're searching for the best snorkelling spots, the biggest granite boulders or the emptiest stretches of sand, we'll arrange your dream holiday and help you decide where to stay in the Seychelles.
If you'd like any more information on the amazing islands or about any of our luxury Seychelles holidays, contact us today.