January is the perfect time to treat yourself to a holiday somewhere hot and sunny. After the long, dark winter months of the the UK, nothing is better than lifting your spirits with some warm weather of distant shores.
So, for those who long for a post-new year escape in 2024, where is hot in January?
From the Canary Islands to far-flung escapes, our Travel Specialists have rounded up some of the hottest destinations to visit in January for both long-haul and short-haul breaks…
Where is Hot in January? – Long Haul Destinations
Maldives
Average temperature: 27°C
Chance of rain: The Maldives is perfect for a January holiday. It's one of the driest months on the islands, with an average of just five rainy days, making it a peak time to visit.
Flight time: 8 – 9 hours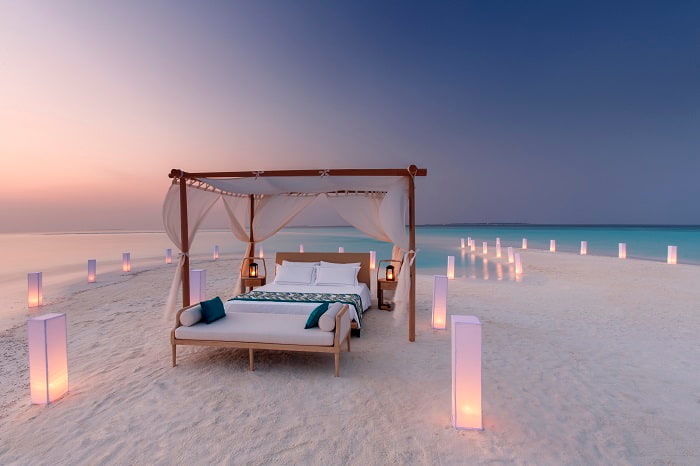 If you're looking for a luxury escape on some of the world's most beautiful beaches this January, the Maldives is perfect. You can enjoy hot temperatures reaching highs of almost 30°C, so you can make full use of the pristine white sands the Indian Ocean is so well known for.
When you're not relaxing on the beach or by your own private pool, the Maldives has plenty more luxuries to enjoy. Unwind at an underwater spa, savour the excellent hotel restaurants or enjoy some of the best watersports, especially snorkelling and diving, in the world.
Where to stay
There are so many luxury hotels to stay at in the Maldives. All set on pristine beaches, take your pick from an array of overwater villas and beachfront suites for a dreamy January holiday.
For more, see our guide to where to stay in the Maldives to discover some of our Travel Specialists' favourite hotels .
---
Barbados
Average temperature: 29°C
Chance of rain: On average, there's 66mm of rain across 13 days in January. This equates to a few light showers that won't disrupt the otherwise beautiful weather too much.
Flight time: 8 – 9 hours
Is there anywhere more iconic for some hot weather in January than the tropical island of Barbados?
With average temperatures nearing 30°C you're guaranteed to get some winter sun.
There's so much to fall in love with in Barbados. Whether it's award-winning restaurants, the warm welcome at your hotel, crystal clear waters or white sandy beaches, you'll want to come back every January.
There's plenty to do to keep you occupied on the island too. You could:
Head for a day of snorkelling to see the endangered turtles
Visit a rum distillery and sample the liquor in its birthplace
Visit Oistins Fish Fry and taste the incredible food in a party atmosphere
Where to stay?
There are plenty of hotels to choose form in Barbados, whether you're looking for a peaceful haven for two or somewhere for families. You could stay at the ultra-luxe Sandy Lane or experience the all-inclusive 02 Beach Club & Spa. Wherever you stay and whatever you do, you can't help but leave this Caribbean island without wanting to return.
Looking for more? See our Top 10 Experiences in Barbados
---
South Africa
Average temperature: 22°C
Chance of rain: January is the dry season for South Africa, with Cape Town experiencing a low average of just three rainy days over the course of the month
Flight time: Around 11 hours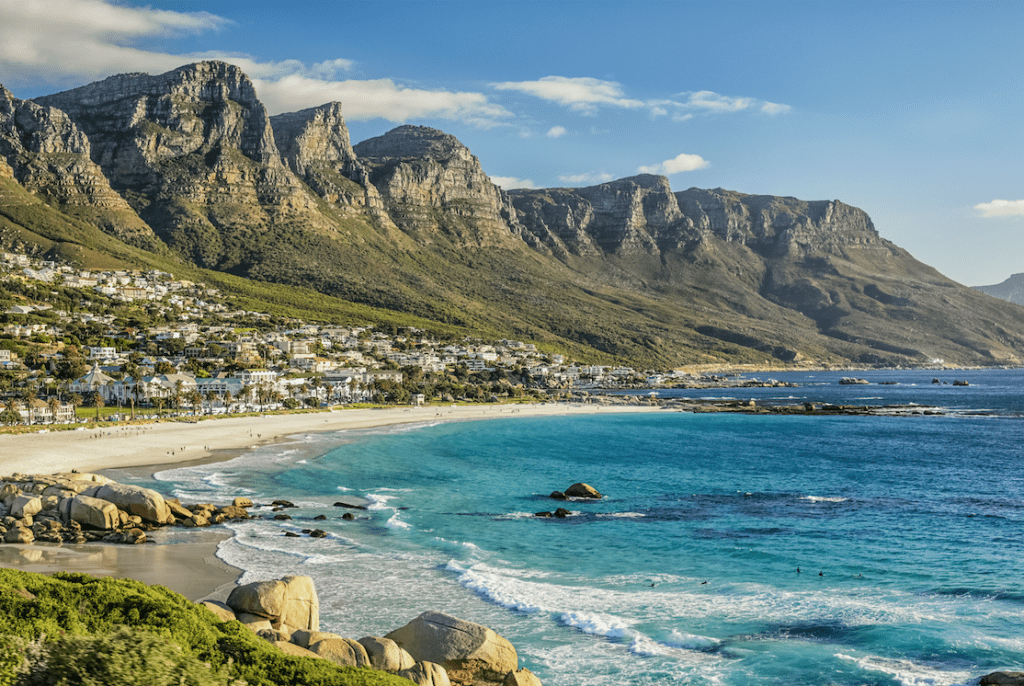 UK travellers can find themselves enjoying a warm African climate and plenty of sunshine and adventure in the Rainbow Nation. South Africa is a wonderfully diverse holiday destination, with a mix of stunning landscapes, cultures and cuisines to keep every traveller fascinated.
January is in the middle of the South African summer, so is ideal for a hot January holiday. And with temperatures hovering around 22°C, you're sure to soak up plenty of sun while you're here.
Where to stay
The country is, of course, famous for its wildlife; spot the 'big five' on safari here in the iconic Kruger National Park. Or perhaps head to the Cape of Good Hope to spot some penguins!
South Africa also offers a number of other types of holiday. Try a city break in beautiful Cape Town, and visit the Cape Wineland vineyards that produce some of the finest New World wines. Additionally, you could head out to the Garden Route for some of the world's most breathtaking natural vistas.
Find out what makes South Africa one of the most beautiful places to go wine tasting.
---
Malaysia
Average temperature: 28°C
Chance of rain: January is one of the dryer months for Langkawi, with on average just a few light showers over nine days.
Flight time: 12 – 13 hours
While Malaysia might see a few rain clouds in January, temperatures usually hover around 28°C. It's a great place to escape for some warming winter sun.
Those hoping to enjoy a relaxing beach holiday will discover their perfect destination in Langkawi; this archipelago of 99 islands boasts sandy white beaches and beautiful turquoise waters.
For those who are keen to experience the culture as well as warmth, visitors in the first two months of the year are also likely to experience religious festivals and celebrations. This includes Thaipusam, which is celebrated with a colourful procession through Kuala Lumpur.
Where to stay
As well as stretching out and soaking up the sun on powdery soft sand, you'll be able to unwind in the ultimate luxury here. Top-end hotels like The Datai offering nothing short of impeccable service.
---
Thailand
Average temperature: 32°C
Chance of rain: It rarely rains in Thailand in January, with just one day of rain on average. Across the month the average rainfall is just 8mm.
Flight time: 11-12 hours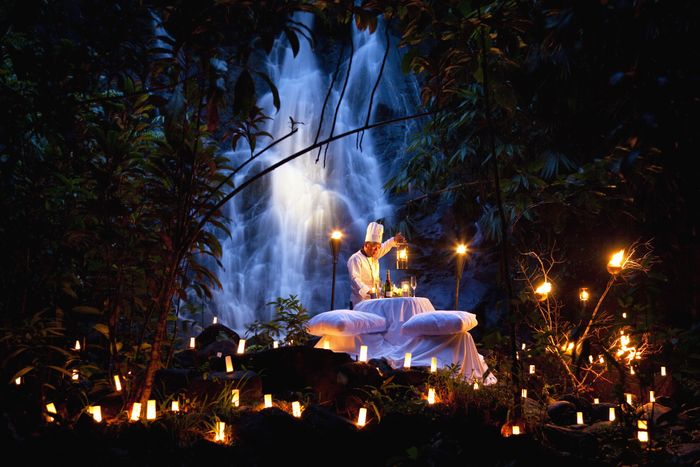 The January weather in Thailand is incredible. Whether you're looking for a luxurious city break, a week on a breathtaking beach, or an adventure into stunning nature, you are guaranteed clear skies and shining sun.
Bangkok in January receives very little rain, allowing you to explore the fascinating city without any weather worries. Here you will find some of the best shopping, dining and culture in Asia, and it is the perfect starting point for a wider Thailand tour.
Thailand is known for immaculate sandy beaches that will take your breath away. The west coast of Thailand is a haven for beaches and host of other magnificent natural sights and activities. Khao Lak and Krabi perfectly combine relaxing spas and beaches with bespoke excursions into the lush landscape.
Heading to Phuket in January is an unforgettable experience. The beautiful sunshine is the perfect complement to the incredible beaches and vibrant nightlife that is famous the world over.
Where to stay
Named after Lady Sarojin, the daughter of a Thai nobleman whose hospitality was legendary, you can expect nothing but the best at The Sarojin. This award-winning boutique resort is found in beautiful Khao Lak, nestled among 10 acres of lush tropical gardens.
All of the well-appointed accommodation has direct access to 11kms of secluded white-sand beach, and the resort offers bespoke excursions into the stunning natural surroundings. You can enjoy snorkeling, diving and climbing, as well as romantic dinners beside jungle waterfalls or on a sandy private island. After a day of exploration, you can retreat to the rejuvenating spa or take part in Thai cooking classes beside the river.
The Sarojin is a dream come true for couples or groups of adults seeking an exclusive luxury escape in stunning surroundings. No children under 10 years are permitted to stay, ensuring a peaceful and relaxing break.
---
Where is hot in January in Europe?
Tenerife
Average temperature: 20°C
Chance of rain: Not only do the Canary Islands have warm temperatures year-round, rainfall stays low, too. In Tenerife, there's an average of five rainy days in January with six hours of daily sunshine.
Flight time: 4-5 hours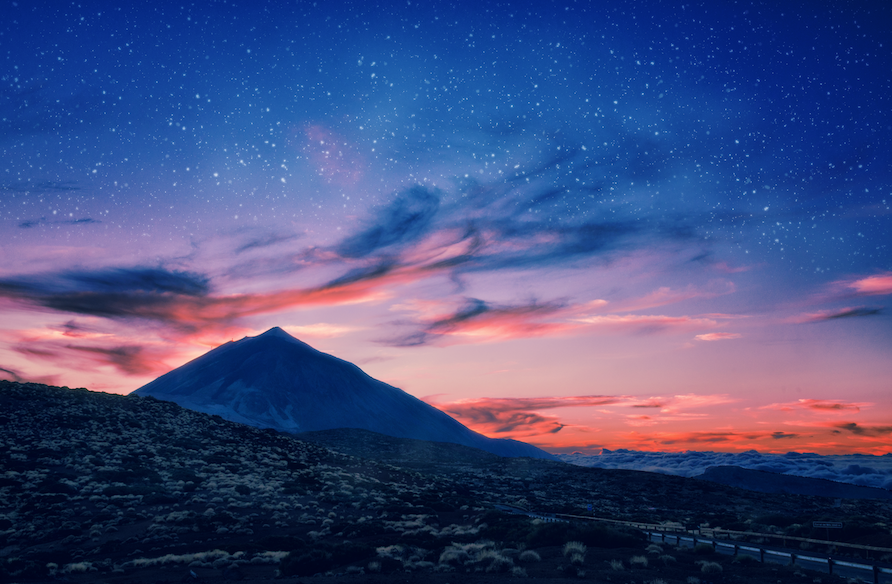 The Canary Islands are a great destination any time of the year. Tenerife in particular is particularly good for a holiday in January, boasting the hottest temperatures of all the Canary Islands.
With warm temperatures ranging from a low of 15°C to a high of 20°C, you'll find that Tenerife is a welcome warming relief from chilly British weather. And that's not all the island has to offer, with plenty of activities and things to do while you enjoy the warm sunshine:
Scuba diving
Exploring the towering volcano of Teide National Park
Thrill-seeking at one of the many excellent water parks
Playing a round or two of golf at a championship course
Tenerife is also an exceptional destination to take the whole family in January. Many hotels offer great kids' clubs for little ones to enjoy while you recharge for the New Year.
Where to stay
For families, the Ritz-Carlton, Abama is a favourite, with an excellent kids' club. There's also a private train down to the golden sands, a Michelin-starred restaurant and bike hire, complete with tailored routes and GPS navigation.
For couples, the adults-only Royal Hideaway Corales Beach is a wonderful luxury resort, where you can stroll to Playa de la Enramada beach and soak up the sun.
---
Where is the warmest place in Europe in January?
Did you know that the Canary Islands are the warmest place to go in Europe in January? Tenerife in particular boasts the hottest average temperatures of 20°C.
---
Cyprus
Average temperature: 17°C
Chance of rain: On average, there can be eight or nine rainy days in Cyprus in January. Showers usually only last for a few hours.
Flight time: 4-5 hours
Whilst perhaps not the height of the Cypriot sun, the weather in January is certainly warmer than in the UK.
And this milder weather means that you'll be able to explore some of the incredible sights and attractions that Cyprus has without the oppressive heat of the summer, or the peak season crowds.
Visit the Tomb of the Kings, Paphos Fort and the Painted Churches in the Troodos region without the long queues that are usually part and parcel of visiting historic landmarks.
The cities of Limassol, Paphos and Nicosia offer great places to dine, architectural sites to explore and world-class shopping to indulge in.
Alternatively, discovering Polis reveals stunning vistas of unspoilt natural beauty.
Where to stay
Parklane is an excellent hotel that ensures the whole family are comfortable and content. Or you could immerse yourself in chic style with a stay at Almyra.
---
Marrakech
Average temperature: 19°C
Chance of rain: While January may be one of the wettest months for Marrakech, it's still very dry. Located close to the Sahara Desert, the whole month sees an average of just 32mm of rain across Morocco.
Flight time: 3-4 hours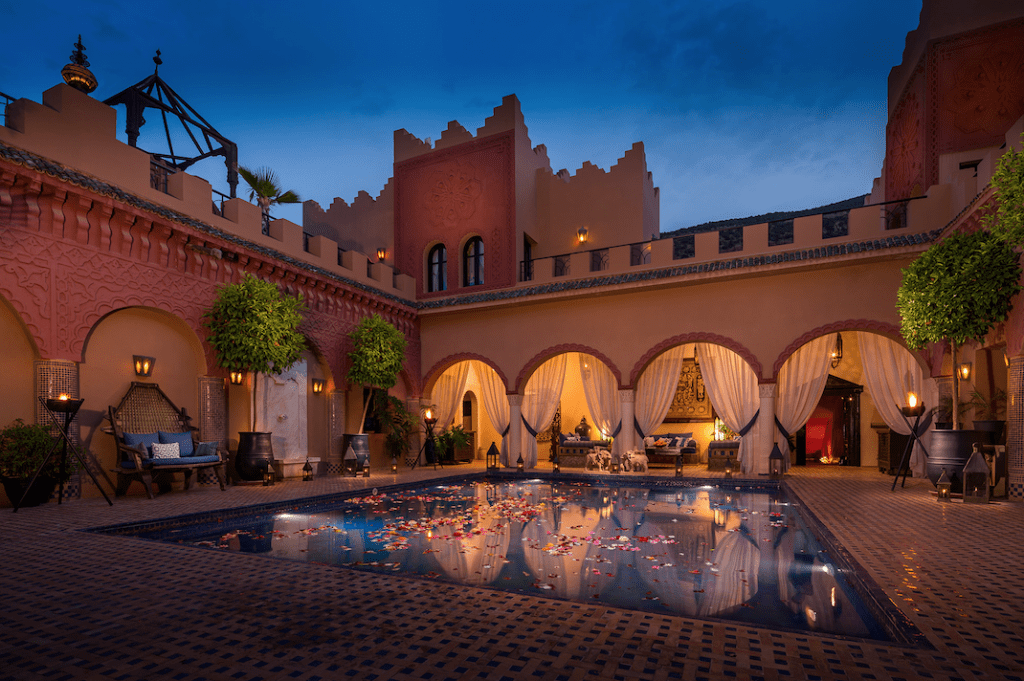 While not quite in Europe, escaping the UK's gloomy weather to Marrakech might be just the ticket.
It may be only three hours from the UK, but arrive here in January and you'll discover golden sun and warm temperatures that seem worlds away from home.
Culture abounds in Marrakech; visiting the souks or the UNESCO World Heritage Site of Djemaa el-Fna market will fully immerse you in the fascinating history of this main square.
At night, the square comes to life, with an array of bustling market stalls featuring familiar favourites and more unusual local fare. There's also plenty of lively Moroccan entertainment to watch. Why not take in a traditional snake charmer performance and enjoy a snack of snails while you're at it?!
For something a little more relaxed away from the bustle of the souk, Yves St Laurent's Majorelle Gardens and museum make the perfect tranquil sanctuary.
Where to stay
A stay at La Mamounia will ensure that you feel hidden away from the outside world and able to relax. The location, however, means you remain close enough to enjoy the culture and history of this fascinating city as you escape the cold January weather on a short-haul holiday.
If you're willing to head out of Marrakech, travel up into the Atlas Mountains for a completely unique experience at Richard Branson's Moroccan Retreat – Kasbah Tamadot . This boutique-style property is set in peaceful surroundings amidst outstanding natural beauty. The views are spectacular and the accommodation is unlike anything else. The Atlas Mountains are around one and a half hours from the city centre and certainly worth the drive!
Even if you don't stay overnight as part of your visit to the Atlas Mountains, a day trip here would be more than worthwhile.
---
For more advice on where is hot in January, contact us to speak to our Travel Specialists. As experts in all of our destinations, they'll be more than happy to help you find your perfect holiday to get you through the winter months.
To hear about our latest luxury travel offers, sign up to our newsletter below.