Beautiful beaches, wonderful watersports, thrilling theme parks; although we may not associate these things with Easter holidays in the UK, we certainly can with luxury Easter breaks.
After a cold winter, we can only dream of sun-kissed shores. Whether that's in the form of an unforgettable family adventure with young children or teenagers, the school holidays are the perfect time to travel. With two weeks on top of the long Easter weekend, you can pack an array of exciting experiences and amazing activities into one spectacular spring journey.
So, where are the ten best destinations for family Easter holidays?
---
1. Dubai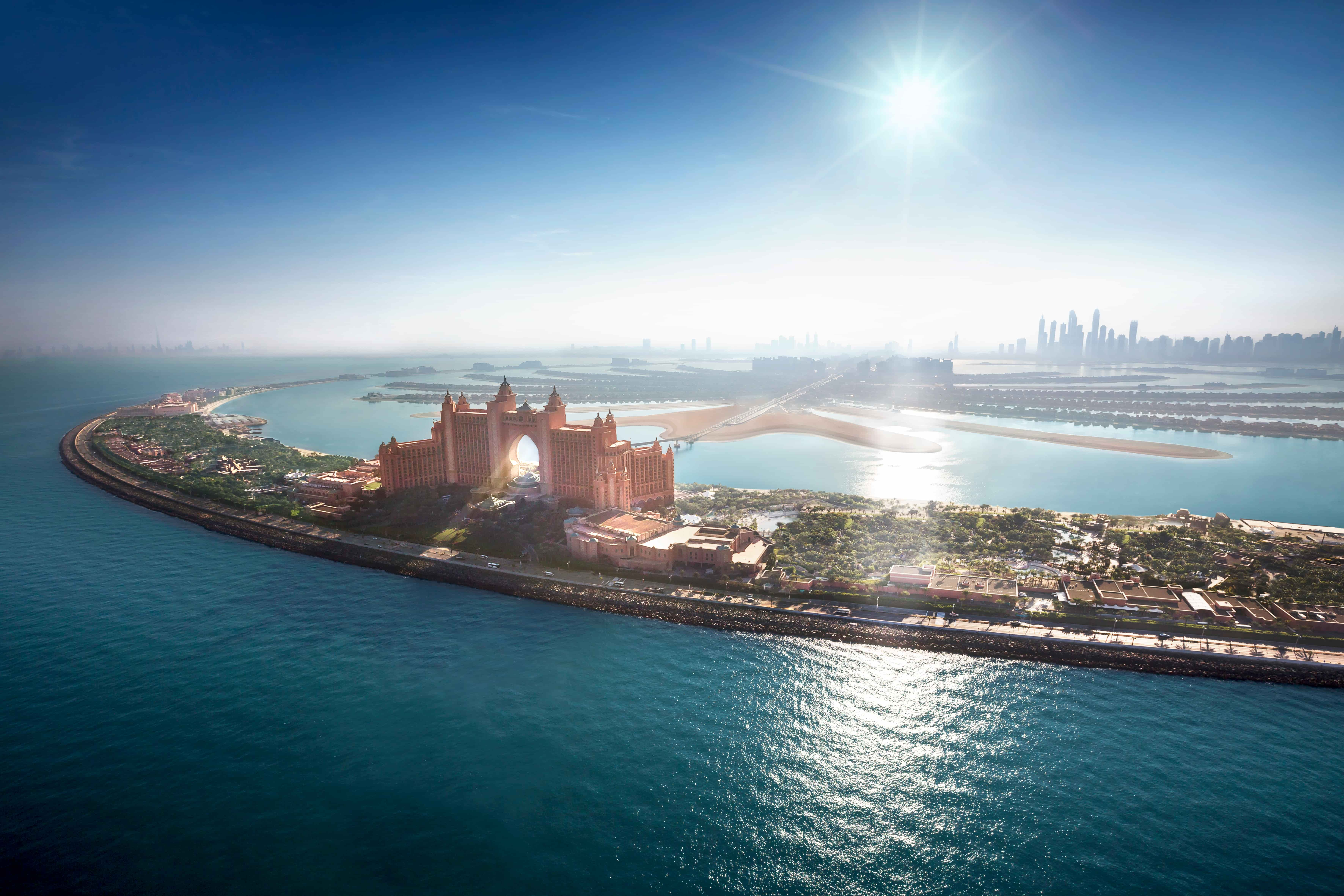 Featuring a stunning collection of sandy beaches, family-friendly water parks and world-class shopping centres, Dubai is perhaps the ultimate family destination for Easter holidays. Not only does it have an alluring Middle Eastern atmosphere, but the year-round sunshine provides superb conditions for relaxing.
Stretching the boundaries of architectural brilliance, Atlantis, The Palm is an exceptional Easter holiday experience. Ideal for family holidays, the luxury resort boasts unlimited access to the 42-acre Aquaventure Waterpark. Additionally, the fun extends to the Wavehouse, which has bowling and arcade games alongside a Surf's Up wave rider. You can even enjoy a sumptuous meal at any one of the fine dining establishments, from mouth-watering burgers at Beach Buns to traditional pizzas at Ronda Locatelli.
See our guide to the top things to do in Dubai for more inspiration.
---
2. Mauritius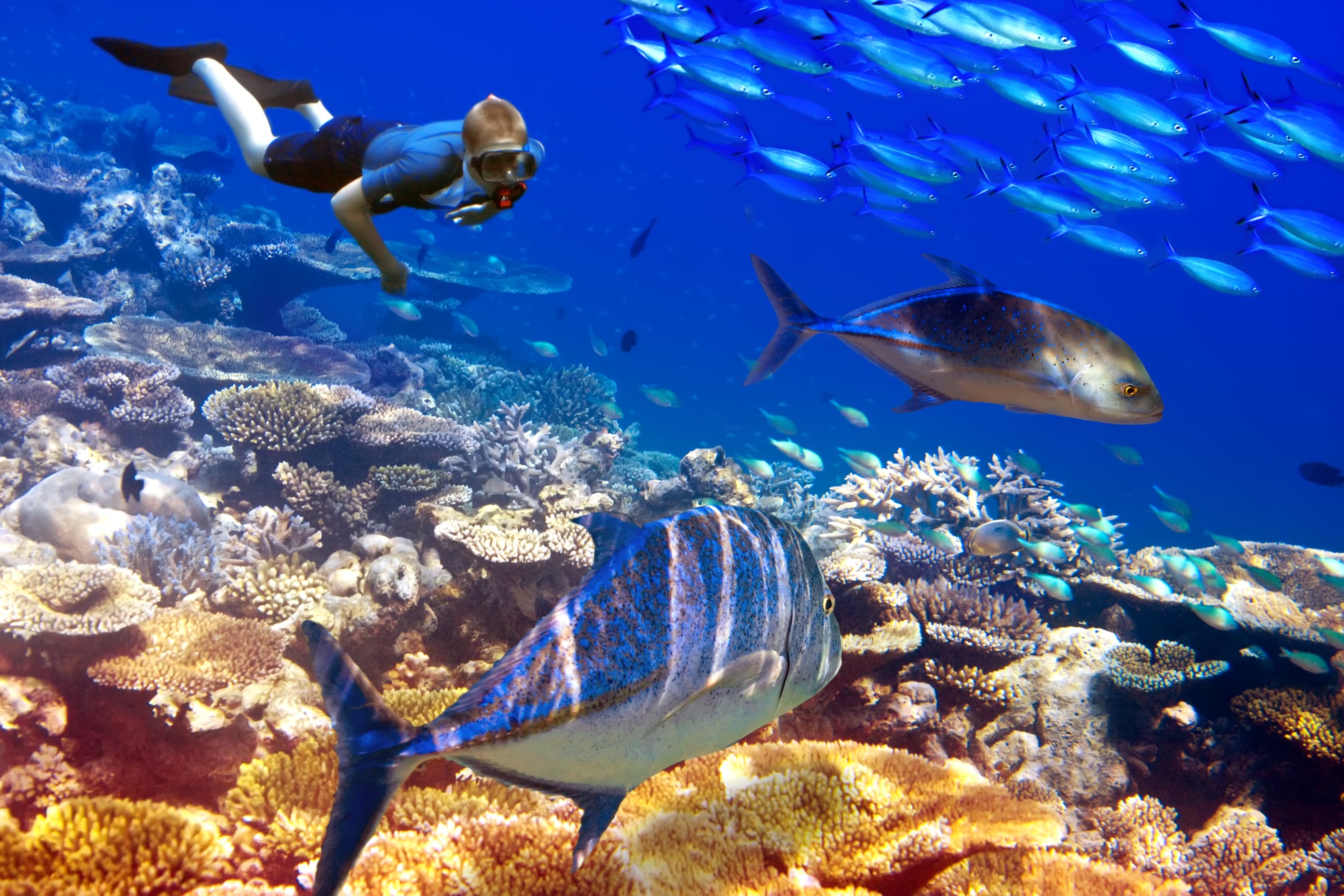 Situated 2,000km east of the African mainland, Mauritius is one of the most fabulous holiday destinations for families in the Indian Ocean. The island has a vast amount of hotel options, such as family suites and spacious villas. High-rated restaurants serve up fantastic Mediterranean-inspired seafood and authentic delicacies that include 'dholl puri' and beverages like the national beer, Phoenix. Snorkelling at Turtle Bay is a standout experience, something the whole family will love.
On the south coast at Bel Ombre, a 45 minutes drive from the airport, you'll discover Heritage Awali Golf & Spa Resort. With a nearby nature reserve that has quad buggies for kids and a complimentary spa treatment for adults, there are fun family Easter holiday ideas for everyone to enjoy.
---
3. Jamaica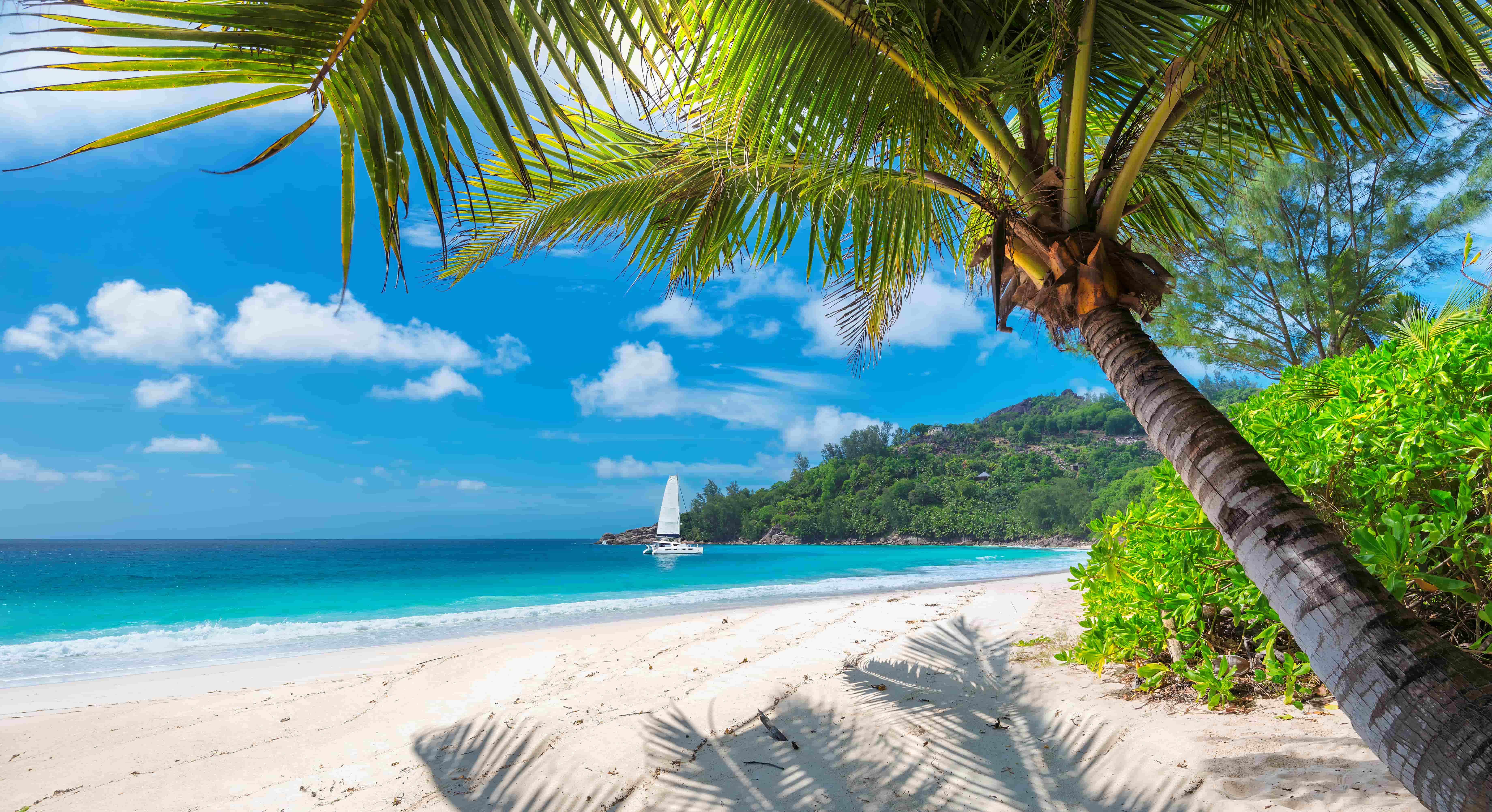 Explore a tropical paradise home to turquoise Caribbean waters, mouth-watering culinary delights and a cool reggae atmosphere in Jamaica. The laid-back island nation is famed for its golden, gorgeous beaches and exciting outdoor activities. From watersports such as surfing and scuba diving to something more unique in horse riding along the picturesque northern coastline, you'll be in awe of what's on offer.
At Half Moon, you and your family can spend Easter unwinding in the overwater treatment bungalow at Fern Tree Spa or golf on a lush 18-hole course. Built around a perfect crescent-shaped sandy beach, this luxurious resort provides a pristine beachfront and children's village, geared for unforgettable experiences.
---
4. Antigua
A luxury Antigua getaway can mean something to everyone. Those who wish to sit back and soak in the spectacular scenery while enjoying the hot March weather with their toes in the soft sands can do so in utter peace. Others who want to go in search of the island's diverse flora and fauna can spend time underwater with the marvellous marine life. Families can even explore the UNESCO-recognised Nelson's Dockyard and visit the excellent museums.
In the evenings, retreat to the fabulous Jumby Bay Island – a slice of heaven just two miles off the coast. Set across 300 luscious acres, the luxurious Caribbean paradise is an ideal spot for an Easter family get-together. Its space, seclusion and car-free environment ensures children can safely roam while parents enjoy a drink at the bar.
---
5. Mexico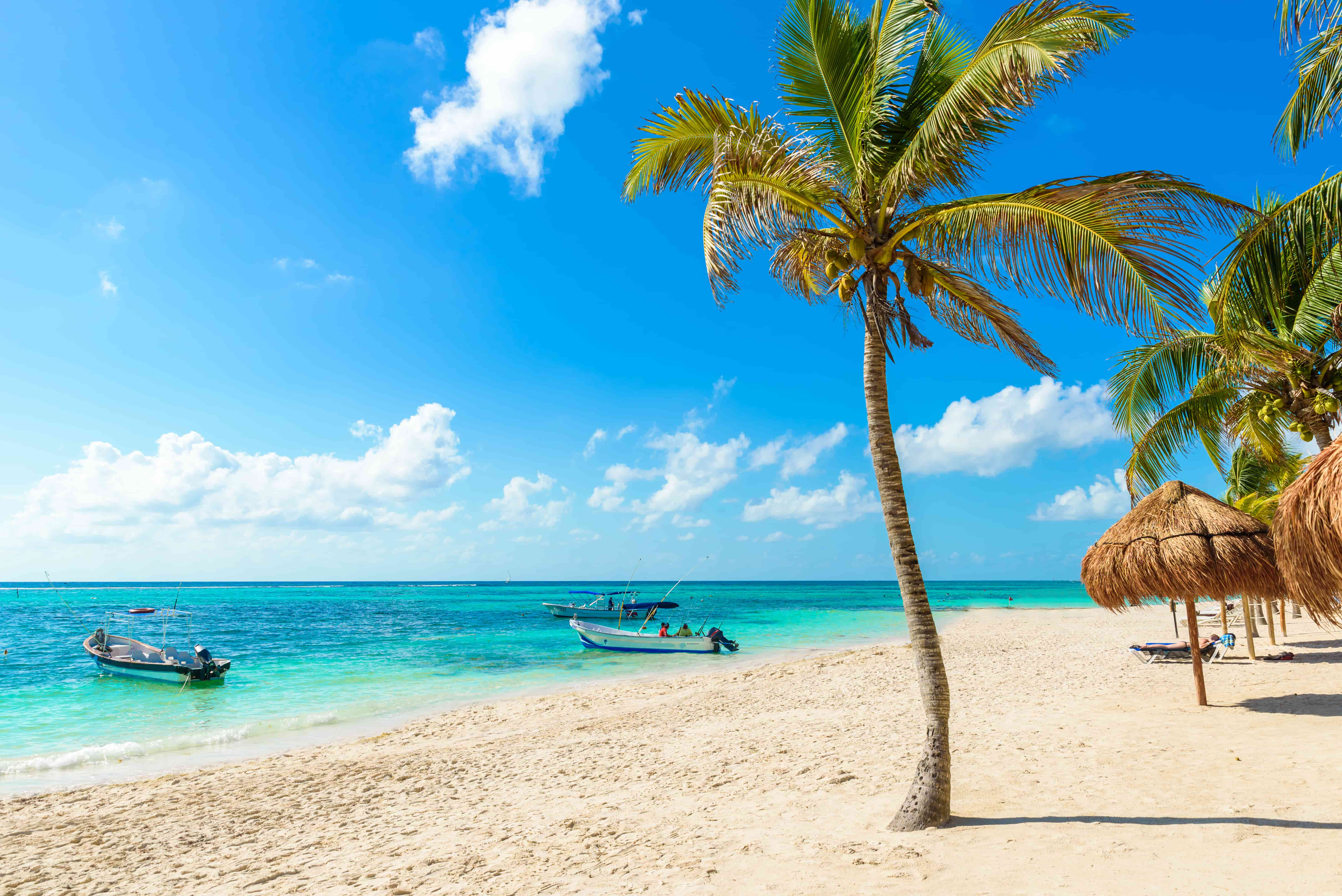 Whether its stunning beaches, authentic wildlife experiences or a vibrant culture you crave, Mexico is a popular destination for adventurous families worth exploring this Easter.
During its dry season, you can cool off in the blue waters in Playa Del Carmen and enjoy a Paloma while basking in the tropical sunshine. Alternatively, you can venture out on a day tour and explore the Tulum Ruins which sit atop stunning seaside cliffs. Further inland, visit the ancient Mayan ruins of Chichen Itza. As one of the 'New 7 Wonders of the World', you'll discover impressive buildings like El Caracol, The Temple of the Warriors, The Great Ball Game and Chichen Viejo.
Surrounded by lush Mayan forests and azure waters in the Caribbean Sea, Grand Velas Riviera Maya is an exquisite hotel with facilities geared for family holidays with teenagers. The teens' clubs are equipped with gaming cubicles and all-inclusive experiences while the infinity pool features superb ocean views.
"The sheer scale of the site and the Chichen Itza Pyramid is truly awe-inspiring; when visiting, I was intrigued to learn about the Mayan Calendar and its predictions. I definitely recommend booking a guided tour to get the most out of your visit here." – Helen Tabois, Caribbean Product Manager
---
6. Tenerife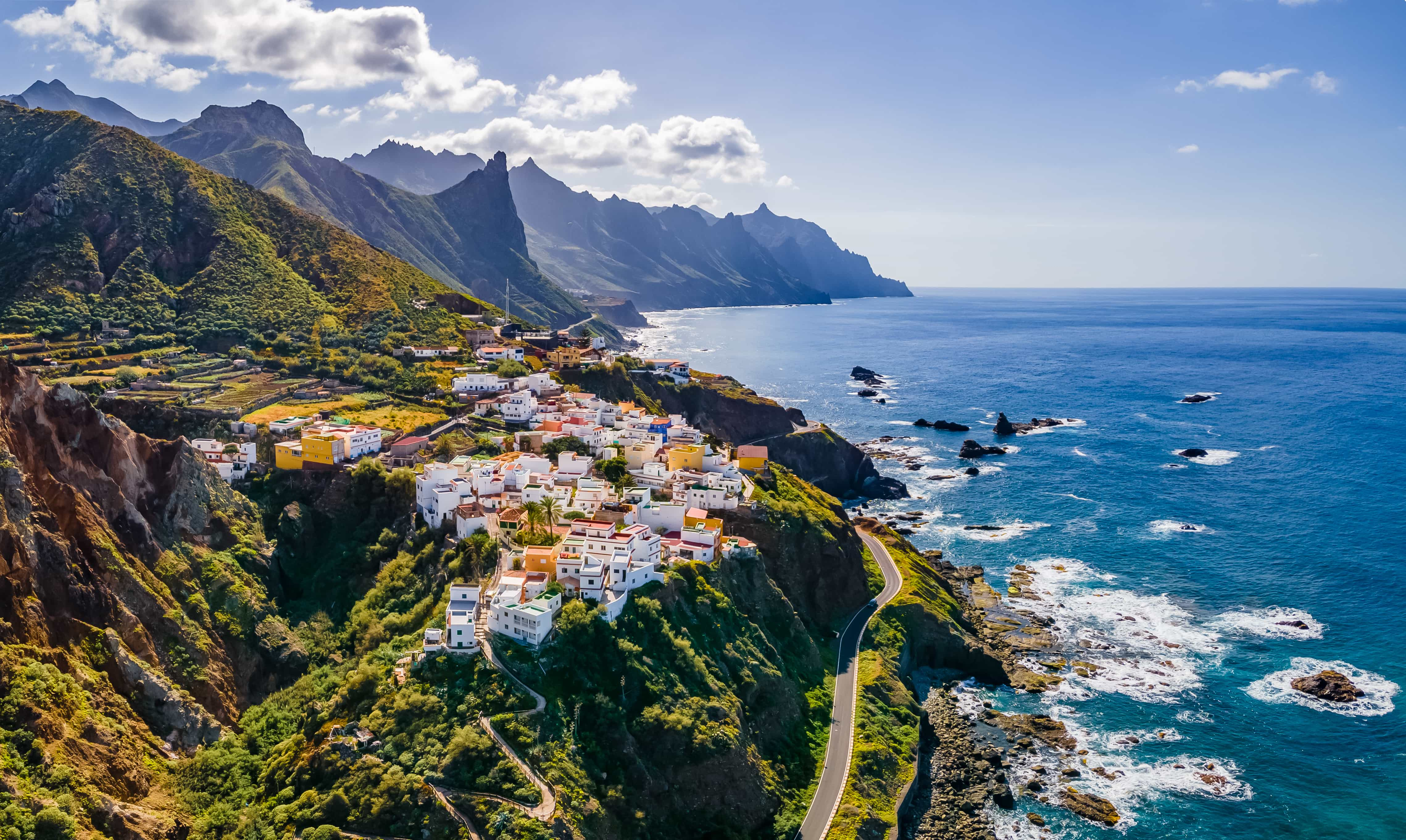 If you need fresh family holiday ideas for Easter, Tenerife will take your breath away. Between its majestic mountains, secluded sandy coves and active volcano, the Canary Islands destination is truly spectacular. The mild climate makes it a great short-haul choice for all families, no matter where you end up staying.
The Ritz-Carlton, Abama has a fantastic selection of restaurants with flexible meal plans, including Michelin-starred Japanese cuisine at Kabuki. Bahia Del Duque Resort, on the other hand, boasts two tennis courts, a specialist watersports programme and countless thrilling activities for kids and teens. In addition, the hotel is in close proximity to Siam Park – a captivating water park catered for everyone.
---
7. Cyprus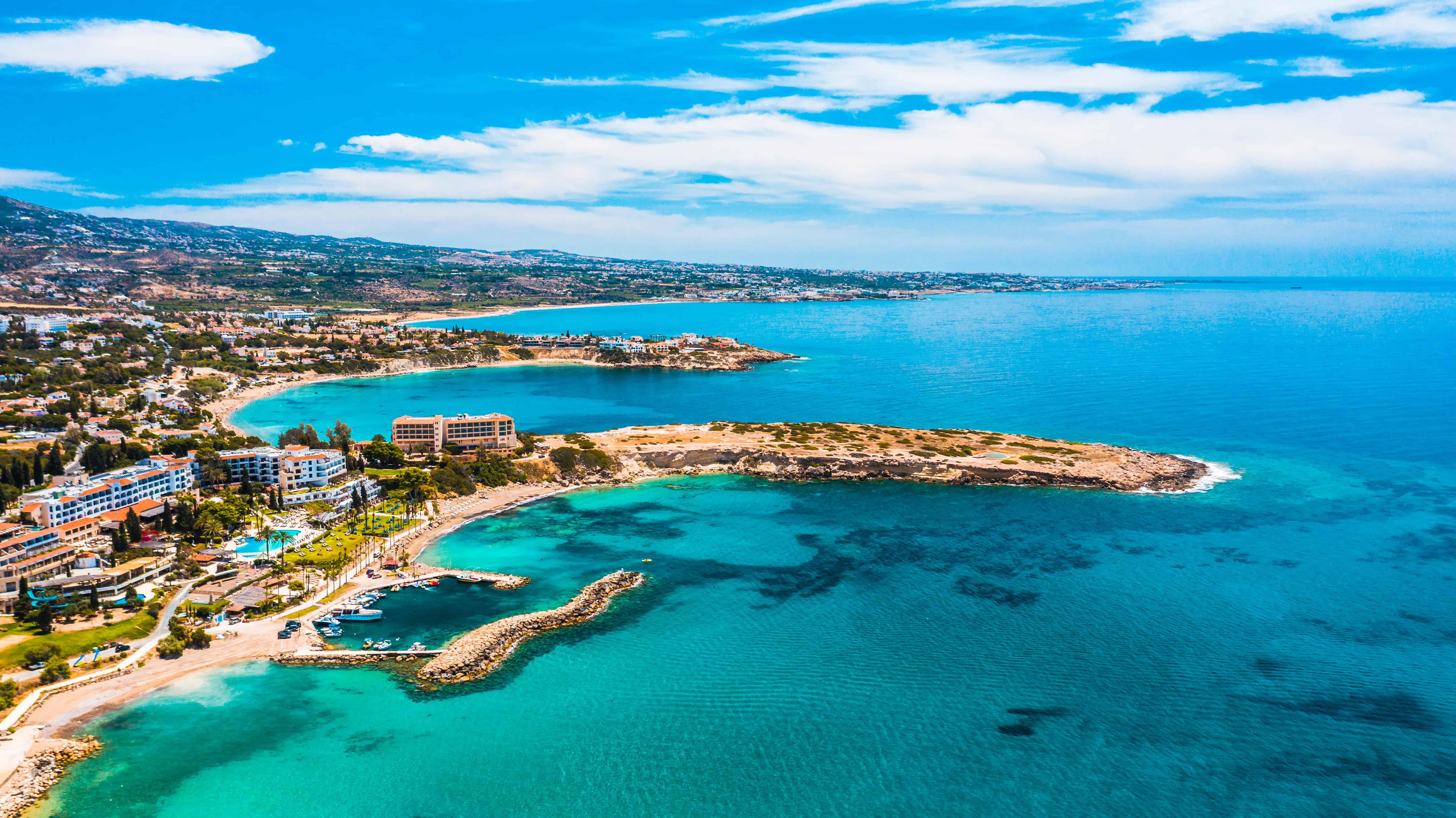 Explore the UNESCO ancient ruins of Paphos Archaeological Park and experience a cultural journey throughout picturesque villages Fiti, Simou and Panayia in Cyprus. From the little-known town of Polis to the second largest city, Limassol, this majestic island is a mixture of divine delights and a fantastic European family holiday destination.
Families can spend a good majority of their quality time at Anassa. The luxurious resort stands between lush green hillsides and the hypnotising azure of the Mediterranean, resting delicately on a cliff's edge. During the day, the dazzling local lagoons and rugged Troodos mountains invite you to discover their natural beauty on a hike. At night, savour signature dishes at Basiliko before retiring to your elegant suite.
---
8. Morocco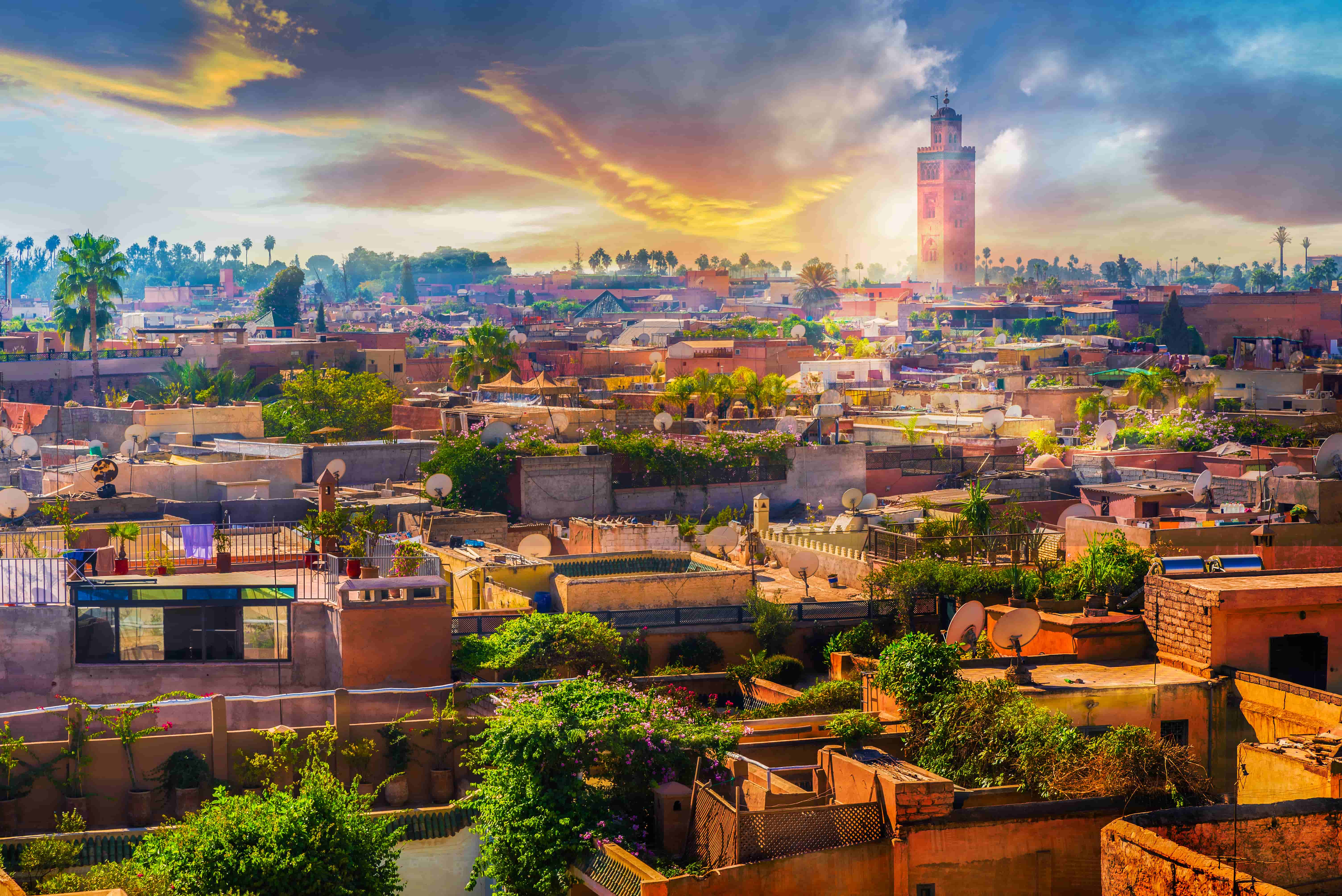 With an enchanting African setting stretching from the Sahara to the foothills of the Atlas Mountains, the landscapes of Morocco are spectacularly diverse. In the equally diverse Marrakech, a luxury escape with the family is sure to wow you with its potent blend of Arab, African and European influences.
Just a ten-minute drive from the heart of the Medina, Mandarin Oriental is the perfect oasis to return to after exploring its mesmerising Moroccan surroundings. Families with teenagers will enjoy the guided tours around Marrakech's historic centre. Visiting sites such as Yves St Laurent's Majorelle gardens and browsing for curious trinkets in the souks, your shared experience will be nothing short of exciting.
---
9. South Africa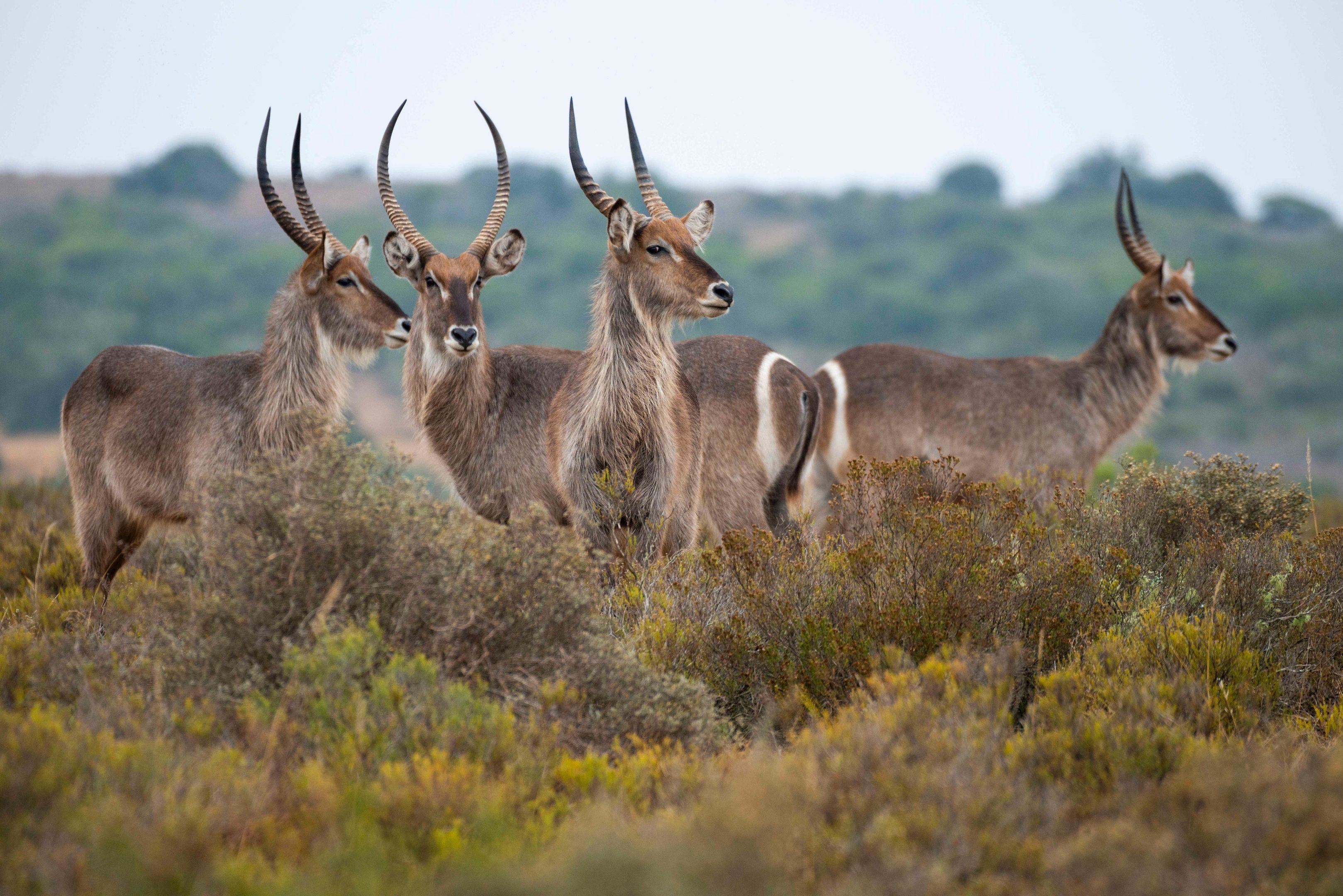 Iconic cultural excursions to Robben Island and relaxing breaks in Cape Town make for incredible family Easter holidays to South Africa. But if the terrific beaches of Cape Town are not for you, the Eastern Cape provides unforgettable game reserves. These excellent safari experiences extend to the Garden Route, which is particularly popular with families thanks to whale watching and shark swimming at Walkers Bay. With the wild coast's lush forests and Tsitsikamma's temperate rainforest, there's so much to discover.
At the family friendly Shamwari Riverdene Lodge, children are encouraged at the private game reserve to become future conservationists through the sights and sounds of a true safari experience. There's a luxury swimming pool with shallow section for children and à la carte dining facilities for parents. And while on your Easter adventure, the engaging 'Kids on Safari' programme and enlightening Wildlife Rehabilitation Centre are two must-do experiences.
"Easter is a perfect time to visit South Africa. With so many activities to immerse yourself in, it can be the most amazing family destination to keep everyone engaged over the school holidays." – Cheryl Mallon, Africa Product Manager
---
10. Florida
Finally, why not consider a family Easter holiday to Florida? In the vibrant city of Orlando, the kids will love a day trip to Universal Studios. Their favourite movie and television characters are brought to life with a range of cutting-edge rides and magical attractions – from Harry Potter to Minions and Transformers.
Magical stays don't come any better than Four Seasons at Walt Disney World Resort. Set within the grounds of genuine natural beauty, the luxurious holiday accommodation with kids' clubs has Walt Disney theme rides that include Magic Kingdom Park and Disney's Hollywood Studios. Away from Walt Disney World Resort, you can have a wonderful time on Florida's West Coast and Palm Beach. The West Coast is home to the Florida Aquarium while Palm Beach has its own zoo dedicated to wildlife conservation.
---
Enjoy A Family Escape This Easter
With two long weeks off school and a duo of bank holidays, Easter is the most ideal time to travel. For more on our luxury family holidays, speak with our Travel Specialists to tailor-make your next adventure.