One of New York's most famous areas, Greenwich Village – or simply 'the Village' to those in the know – is home to some of the city's best cafes, most iconic sights, and most fascinating walks.
With so much to see and do, it can be tough to know where to start. Here's our guide to the ultimate day out in Greenwich Village, featuring:
Where to eat
Unmissable sights
Ideas for the morning, afternoon and evening
Top attractions
Famous places
Hidden gems
The Best Things To See & Do In Greenwich Village
The Village's history of bohemian counter-culture and artistic expression makes it one of New York's most lively areas. Once known for protests and underground movements, The Village is now most associated with A-list residents and eye-wateringly expensive rent. But, for visitors, it delivers an amazing slice of New York culture and is well worth exploring.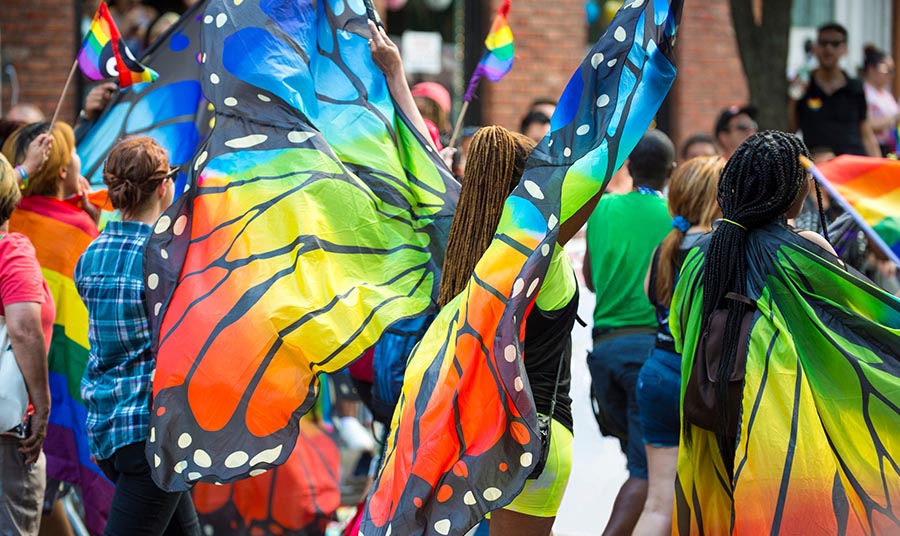 You could easily spend days wandering the streets around Greenwich Village and the West Village, popping into boutiques and resting your feet in cosy cafés. But, of course, the Big Apple is packed with attractions right up and down Manhattan and into the other boroughs, so you might find yourself a little pressed for time.
So, we've put together a guide to the best things to see an do in Greenwich village in just one day…
Morning
You've got to start as you mean to go on – and in New York, that means by eating. You'll be doing a lot of walking, so breakfast is incredibly important (and delicious). Of course, you've got loads of options in Greenwich Village, so regardless of what your tastes are, you'll find the perfect place.
Try Elephant & Castle on Greenwich Ave for breakfast or brunch. This place has been an institution for four decades, and you're more likely to find locals inside than hordes of tourists. We recommend the Santa Fe Breakfast Sandwich or the Eggs'n Apples Benedict. You're in NYC – there's no point holding back! On that note, this place serves a bowl of hot chocolate… we're not saying you should order it. But you should order it.
Keep heading down 7th Ave and you'll come to Christopher St, home of the Stonewall Inn. This National Historic Landmark is known as the home of the gay pride movement in America and was the site of the 1969 Stonewall Riots.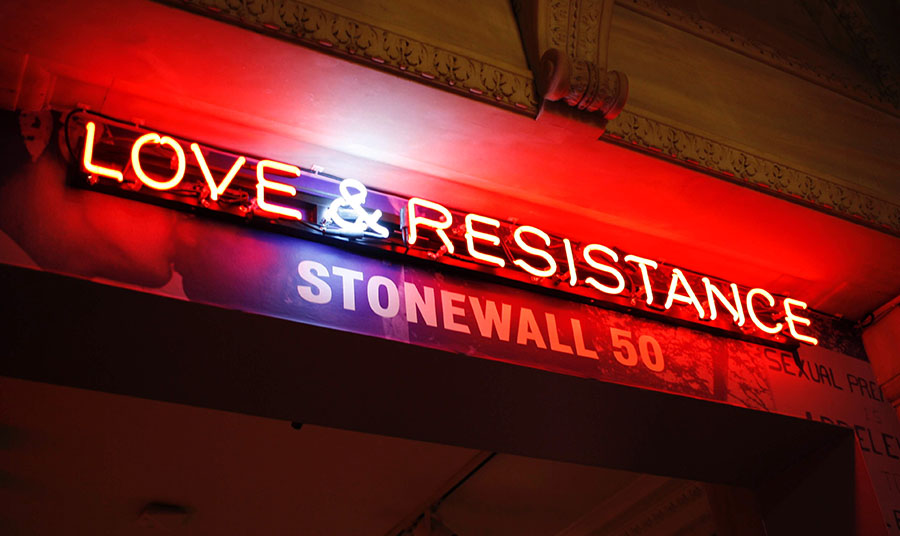 Back on 7th Ave, head south and turn right onto Grove St, where you'll find the Friends apartment at the corner of Bedford Ave. Well, the outside of the building, anyway – the interiors were of course shot on a studio lot. You can't go in (it's someone's actual apartment!), but you can take photos, wander this peaceful neighbourhood and pretend you're there visiting Monica and Rachel.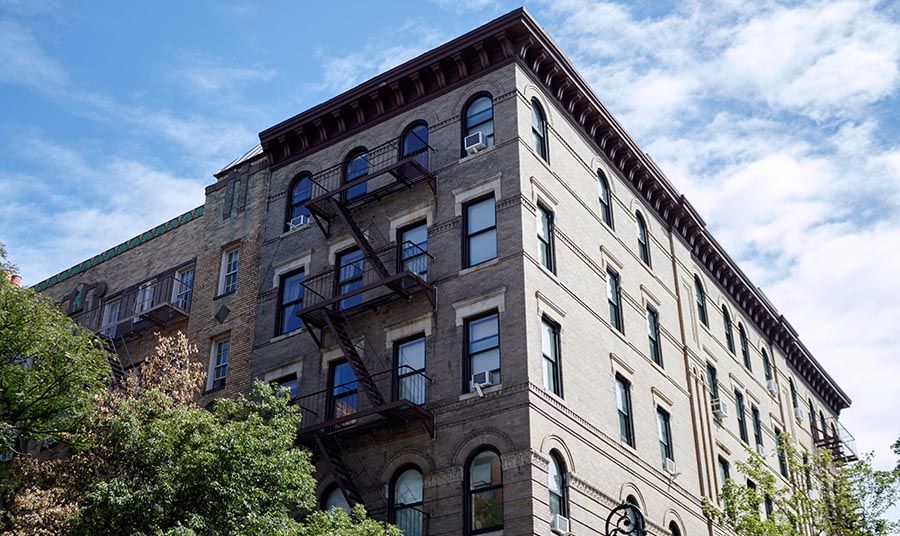 For a glimpse of historic New York down here, walk to the hidden Grove Court (behind number 12 Grove St) to see a row of wonderfully secret townhouses perfect for escaping the city's bustle.
Head back the way you came – we'll find plenty more heading towards the West Village.
Afternoon
Head towards Washington Square Park. On the way, you'll pass plenty of inviting eateries that might tempt you inside for lunch.
The park is a great place to people watch, so perhaps pull up a nice bit of grass and settle in. NYU buildings surround the park, and there are often events and talks being held, so check them out if you're so inclined.
You probably won't be able to resist taking a few snaps of the iconic Washington Arch that guards the park.
Try to get a photo of the Empire State Building framed in the arch – guaranteed Instagram likes.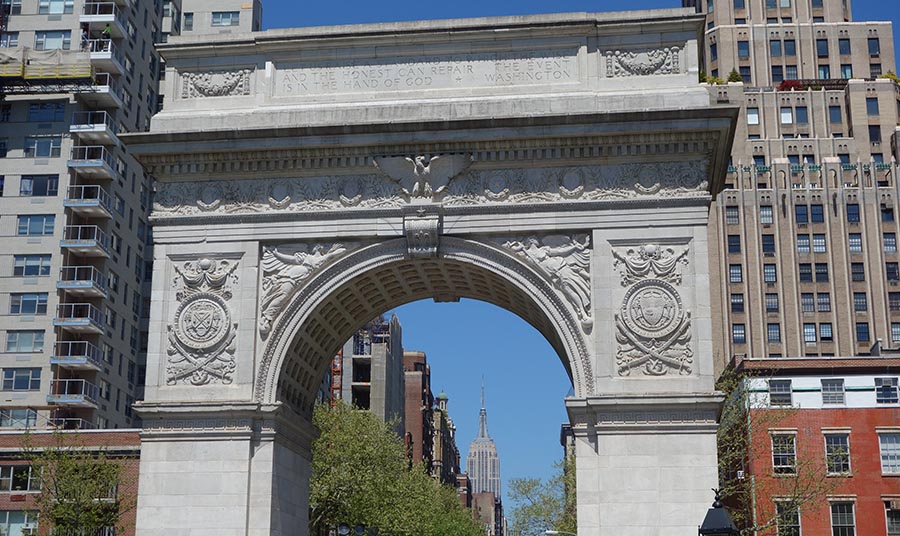 This is a hive of activity in The Village, so places to eat are in no short supply. You want our advice?
Head to the south side of the park for one of NYC's best eats courtesy of the Dosa Man, who is literally world-famous. Seriously, he has a cult following, so you should definitely stop to try these South Indian bites of heaven for yourself.
It's not hard to spend the entire day around this area. Shopaholics should make a beeline for the incredible racks at Hamlet's Vintage. A fun stop for all ages is The Uncommons, where you can choose from over 400 board games to play. If you have time, stop at 'The Cage' – the basketball courts on West 4th St you've probably seen on TV. Watching a bit of pick-up basketball feels like a really authentic Big Apple moment.
Need a drink after all that? Pop into the atmospheric 8th Street Wine Cellar to peruse a seriously hefty wine and craft beer list. There are some appropriately sophisticated nibbles here too, but we would be remiss not to recommend the S'Mores and Baked Tater Tots (for those with truly discerning taste).
Evening
As evening draws around, don't worry – there are plenty of things to do in Greenwhich village at night.
If a comedy show is on your bucket list, you can't do much better than the famous Comedy Cellar. Hidden under MacDougal St, this place is where comedy legends earn their stripes. Stars including Jerry Seinfeld, Jon Stewart, Amy Schumer and Dave Chappelle sometimes perform surprise sets, so you may be lucky.
If you want to see a show at the Comedy Cellar, make sure to book your ticket well in advance.
Peckish after the show and fancy a New York slice? Try Ben's Pizzeria right around the corner or the famous Joe's Pizza on Carmine St.
For a sweet fix, we love Molly's Cupcakes on Bleecker St. Grab a seat and tuck into a cupcake – Nutella-filled, or the Cookie Monster – or a slice of all-American apple pie to finish a busy day right.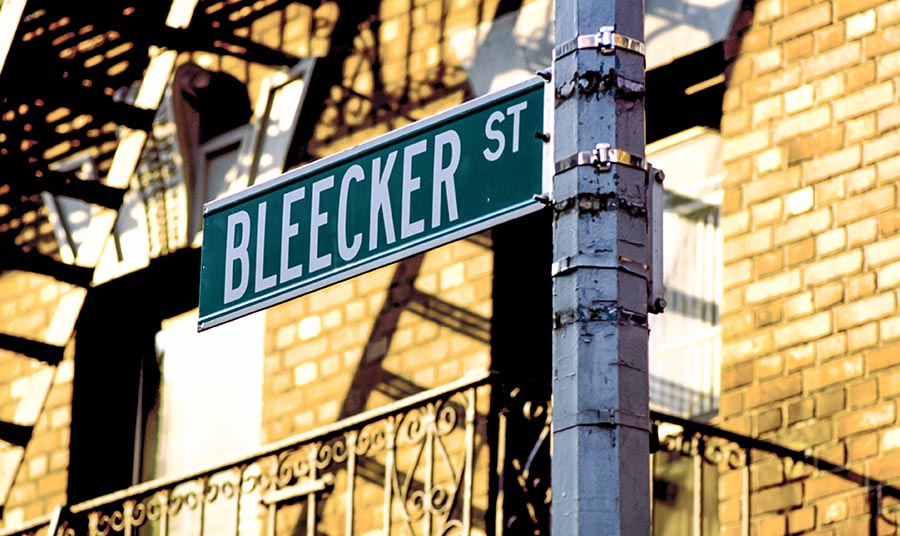 Do you have recommendations for Greenwich Village? Let us know in the comments so we can add them to our list!
If we've inspired you to explore Greenwich Village for yourself, you can always contact us at Inspiring Trave Company for more expert advice.
Or, sign up to our newsletter for more luxury travel inspiration and guides.