Have you yet to get a holiday planned to look forward to?
With the world of travel open, now is the perfect time to get out your diary and start looking forward to exploring again.
The questions you might still be asking, though, are – where, and when?
Well, there are some perfect opportunities coming up for dusting off your suitcase and making an escape. And, with demand for holidays reaching its peak, we recommend getting your arrangements in place earlier than usual.
To help out, we've listed some top holidays to start planning now, along with our Travel Specialists' top recommendations of where you should go…
Image: One&Only Portonovi
---
1. A Late Summer Couple's Break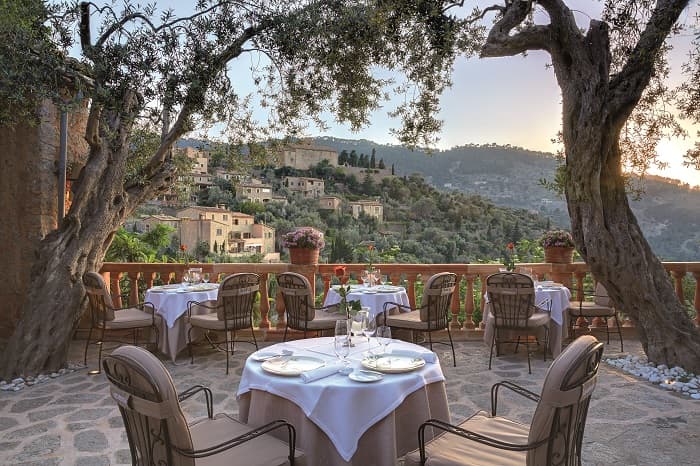 If you're ready to go on holiday in the next month or so, it's not too late to get planning!
With the green list having been expanded to include some of our favourite destinations, and the amber list available for quarantine-free holidays once you've been double vaccinated, there're some fabulous options to choose from.
Europe is ideal for a last-minute couple's escape. It's even beautiful in late summer and early autumn, when school the school holidays are over, temperatures are mild and the crowds disperse, offering plenty of peace and tranquillity.
Where to go?
Greece offers plenty of romantic escapes, all the more magical when you have fewer people to share them with. Or, you could head to Mallorca for some peace and quiet. Choose a mountain hideaway, such as La Residencia, A Belmond Hotel or a resort with a tempting gourmet scene, like Castell Son Claret with its two Michelin-starred restaurants.
With so many people ready for a last-minute summer break, hotels and flights are filling up fast. So, be sure to speak to our Travel Specialists for some help finding your perfect spot.
---
2. A Post-New Year Getaway
When Christmas festivities are over, the dark nights of winter become much more of a chore! So, having an escape planned, to whisk you away somewhere warm and sunny, can be the perfect remedy.
For couples unhampered by term times, there're plenty of wonderful options. The Caribbean is still at its best if you're looking for a tropical escape, though destinations across the Middle East also offer a fabulous spot for some post-new year sun.
For families, February half term will also be just on the horizon. So, why not make the most of it with a well-timed break?
Where to go?
Head to Dubai in January or February and warm yourself up in temperature highs of around 24 °C. Free from the scorching heat and humidity of summer, you can really make the most of exploring the city – especially if you're travelling with little ones. There's retail therapy, world-class spas, desert adventures, an array of theme parks and an excellent restaurant scene all waiting to be enjoyed.
For families, you can't get much better than Atlantis, The Palm, where you can make the most of free access to Aquaventure waterpark and Lost Chambers aquarium.
Couples, meanwhile, will love One&Only The Palm, with its restaurant by Michelin-starred chef, Yannick Alléno, and stylish overwater bar lounge.
---
3. Your Dream Summer 2022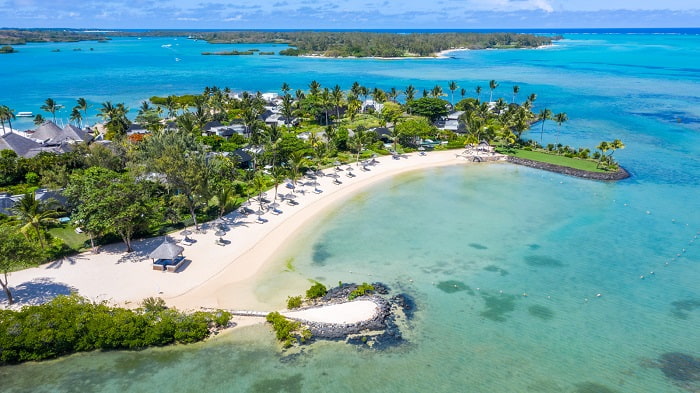 For some, a summer holiday might seem like a distant memory lately. While plenty of travellers managed to make a break for the beach this year, and last year, there perhaps wasn't as much time to get excited as we usually have.
So, with prospects for travelling looking much better for the future, why not plan the ultimate summer holiday to look forward to?
Where to go?
Summer brings no shortage of sun-soaked holiday destinations to the table. This year, we've seen plenty of travellers make a break for the picturesque islands of Greece, sandy shores of Portugal and luxury hideaways across Spain.
So for 2022, why not be first in line to take your pick of the best? With hopes higher than ever for summer holidays next year, we recommend getting your plans in place earlier than usual – plus, having longer to look forward to your escape is only a good thing!
---
Book With Confidence
Remember, with the Inspiring Travel Company, all bookings made until November 2021 are protected by our Book with Confidence guarantee. So, if your holiday does need to change, we'll take care of it, hassle-free.
---
4. A 2022 Christmas Holiday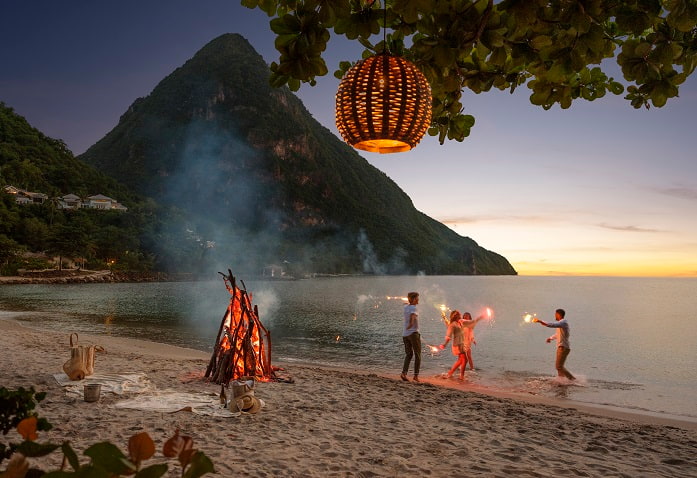 It's the most wonderful time of the year – so, why not spend it in one of the most incredible destinations?
While availability for December's most popular resorts is filling up fast, you can always start planning ahead to next year.
Taking a holiday at Christmas is the perfect way to truly relax and spend valuable time with your whole family. Of course, if you choose warmer climes, you'll also be able to toast to the year with a beachside cocktail too!
Most resorts put on a show for guests over Christmas. Everything from Christmas Day feasts to Boxing Day brunches, New Year's Eve galas and visits from Father Christmas. Places fill up fast, so whether you're thinking of a big family reunion, or a much-needed escape with your nearest and dearest, start planning your perfect Christmas now.
Where to go?
The Caribbean is one of our classic Christmas holiday destinations. Across the islands, festivities get into full swing while you enjoy temperature highs of 29°C. Barbados is renowned for its Christmas celebrations, though St Lucia and Antigua are also very popular.
At Sugar Beach, A Viceroy Resort there's a fabulous experience on offer, with live music on the beach, a bonfire with fireworks and a traditional New Year's Eve Bash.
Or, why not contact our Travel Specialists about Christmas luxury cruises, and combine one with a stay at Antigua's Blue Waters?
---
5. Your Bucket List Experience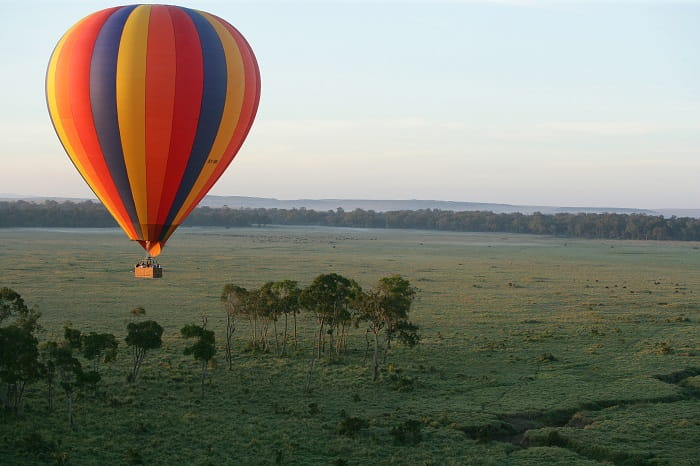 Is there a country you've always wanted to visit? Or an experience you've always dreamed about? Now could be the time to finally make it happen.
Lockdown may have stopped us travelling, but it certainly hasn't stopped us dreaming of the amazing places to see out there. Whether you love the wonders of wildlife, have an adrenaline-fuelled fantasy, want to learn more about other cultures or have something even more special in mind, we're here to help you arrange it.
Where to go?
Well, this really is up to you!
Perhaps you've always wanted to spot majestic mammals on an African safari. Or, you dream of marvelling at the natural wonders such as the Grand Canyon or the Great Barrier Reef. It could be a special road trip, taking to the skies or even a cruise that ticks of a number of your bucket list items in one go.
Take a look at our Amazing Travel Experiences for your Post-Lockdown Bucket List for some more inspiration.
---
If you'd like any help on planning your next luxury holiday, contact us to speak to our Travel Specialists. They'll help you arrange your own bespoke escape, whenever it suits you.
For more of the latest travel advice and offers, sign up to our newsletter below.
You might also like these guides to booking a holiday in 2021…