From chic hotels on the beach, to quirky wine retreats and garden boutiques, it's often the smaller hotels that offer something a little more out of the ordinary.
So, if you prefer a hidden gem when it comes to your holiday, you might be wondering exactly how small a hotel can go.
Here, our Travel Specialists have hunted down our smallest luxury hotels, and give you a glimpse inside them…
1. Porto Zante, Zakynthos – 9 Beachfront Villas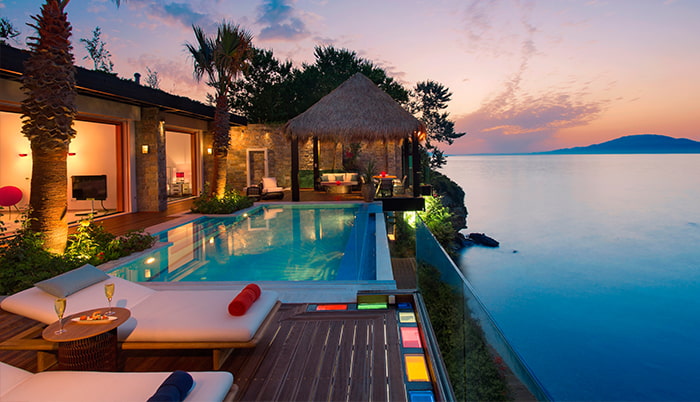 With a private, beachside location on the island of Zakynthos (also known as Zante), Porto Zante is a member of the prestigious 'Small Luxury Hotels of the World'. This contemporary luxury hotel offers a unique world-class experience. You'll enjoy feeling the sand between your toes from the moment you step outside your beachfront villa. Take in the breathtaking views of the crystal blue waters, stretching out for miles in front of you.
There are plenty of activities to enjoy, from candlelit dinners or fun at the waterpark, to exploring the local area on a private yacht excursion. Whatever you get up to, you'll be blown away by the exceptional personal service provided by the hotel staff.
Inspiring Insight

Enjoy a 24-hour dining service in the privacy of your own villa, where a personal VIP butler will serve up a truly lavish feast.
---
2. Capella Lodge, Australia, New South Wales – 9 Intimate Suites
If you're looking for the ultimate exclusive getaway, you should definitely head to the all-inclusive luxury retreat on Lord Howe Island, Capella Lodge. Featuring a private beach and an outdoor pool with remarkable sea views, this is one of the most beautiful, smallest luxury hotels in the world.
This elegant boutique property is the epitome of rural beauty, and you'll feel at one with nature here. The hotel is surrounded by the island's unforgettable landscapes, which will leave you feeling calm and relaxed. The interior of this small luxury hotel is just as impressive, with waterfall-style taps, heavy granite sinks and gentle muted-tone décor.
During your visit, be sure to take a trip out on the resort's glass-bottom boat, where you can snorkel and explore the local reefs.
---
3. North Island, Seychelles – 11 Villas
If you want to be captivated by the beauty of your next holiday destination, then a trip to the private North Island is a must. With only 11 villas, each with its own butler, this stylish hotel is a hidden gem when it comes to the smallest luxury hotels.
This romantic getaway offers the best personal service experience. You'll enjoy drinks overlooking the sunset, while listening to the waves hitting the shore.
It's no surprise that the most elite clientele visit this bespoke and unforgettable luxury hotel. After all, this is exactly what you'd expect from the ultimate desert island holiday, with plenty of space for enjoying the white sands all to yourself. It's also an excellent option for those travelling with kids, thanks to its offering of tailored activities for younger guests.
---
4. Splendido Mare, A Belmond Hotel, Portofino – 14 Rooms and Suites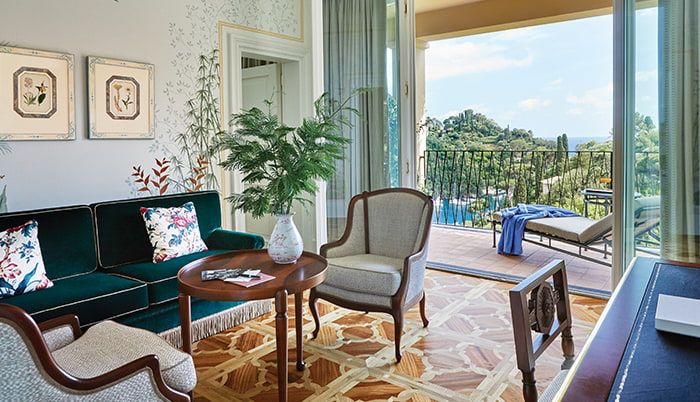 The Splendido Mare is another must-visit resort in our ultimate small and personal luxury hotels collection. Tucked into the scenic curve of the prestigious Portofino harbour, the intimate luxury rooms and suites at the Splendido Mare are in a prime location, making this the perfect spot to immerse yourself in timelessly elegant Italian culture.
This wonderful hotel boasts a range of facilities for you to enjoy, including beautiful gardens, a well-being centre and a heated saltwater outdoor pool tucked away in the charming garden.
If you want to explore the local area, take the hotel's shuttle to the famous Paraggi Beach, known for its crystal-clear waters.
Inspiring Insight

A stay in Portofino calls for a day at the beach. Luxuriate on the sandy shores of Bagni Fiore, then head to Langosteria Paraggi for exquisite waterfront dining.
---
5. Hermitage Bay, Antigua – 30 Suites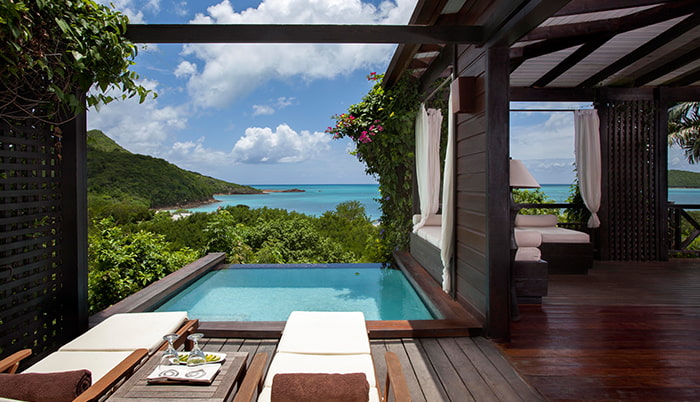 Situated in a remote and quiet corner of Antigua, the all-inclusive Hermitage Bay resort offers the ultimate small luxury hotel experience. Say hello to panoramic views, delicious traditional Caribbean dishes, and some much-needed peace and tranquillity at this chic island retreat.
The rooms on offer at Hermitage Bay are on another level. Hillside Pool Suites offer breathtaking views of the Caribbean – you can even spot St Kitts and Nevis in the distance. Sit back, relax and enjoy your surroundings in a suite with private plunge pool, then catch some rays on your sunbathing deck.
Inspiring Insight

For a private feeling and incredible sea views, the Hillside Pool Suites are exceptional. Spend your days in your private plunge pool and your nights stargazing from your double day bed.
---
6. The Boatshed, Waiheke Island, New Zealand – 5 Guest Suites and Two Bungalows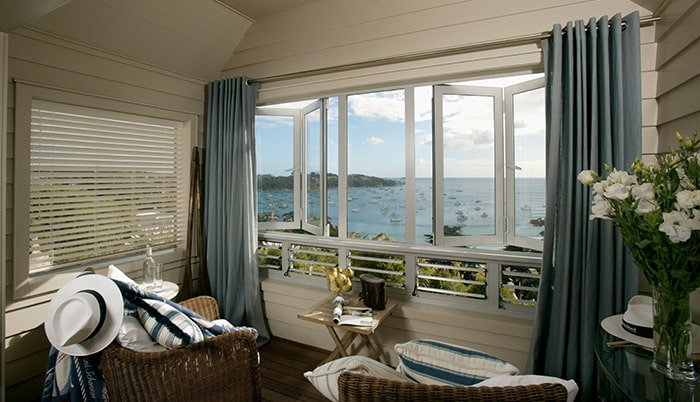 Located in New Zealand's North Island, and easily accessible from Auckland, The Boatshed is a relaxed and comfortable luxury boutique hotel. And although it's a breeze to get to, you'll still feel as though you're a million miles away from anywhere. Set just above the bay and white sands, it offers the ideal conditions to relax, unwind and enjoy a taste of the authentic New Zealand lifestyle.
Each of the suites and bungalows is totally private, and offers exceptional panoramic ocean views. Waiheke Island is a mecca for weekend sailors from Auckland. Nearby, you can explore local vineyards and restaurants with farm-to-table dining concepts.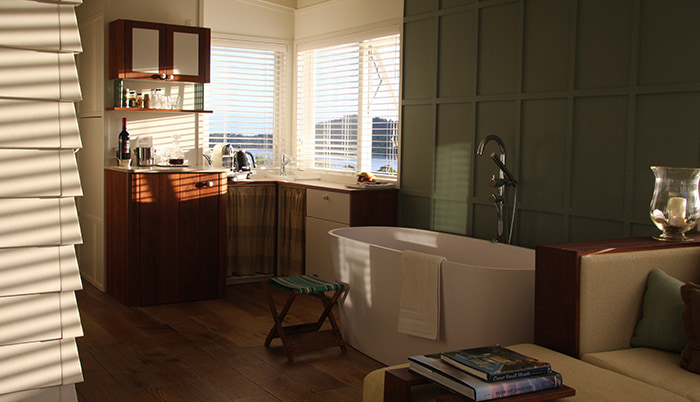 Whether you choose to stay at the beginning or end of your New Zealand adventure, you'll be talking about this beautiful place for years to come. For a day to remember, hire one of the hotel's Picnic Trucks out to explore the beaches and local galleries on the island. Each of the jeeps is fitted with a great sound system, so be sure to hook up your favourite playlist to soundtrack your adventure.
---
7. Ellerman House, Cape Town, South Africa – 13 Rooms and Two Luxury Villas
Perched on the coastal cliffside of Lion's head about Bantry Bay, this intimate hotel is ideal for exploring South Africa's famous port city of Cape Town. With just 13 individually-decorated rooms and two private villas on-site, this historic home radiates with the charm of a bygone era, and prides itself on its heartfelt approach to hospitality.
While Ellerman House may be small, it still packs in plenty of amenities: tiered gardens, a bar, a library, a pantry, a heated pool, a gym, a spa, and an extensive wine gallery for daily wine tasting sessions.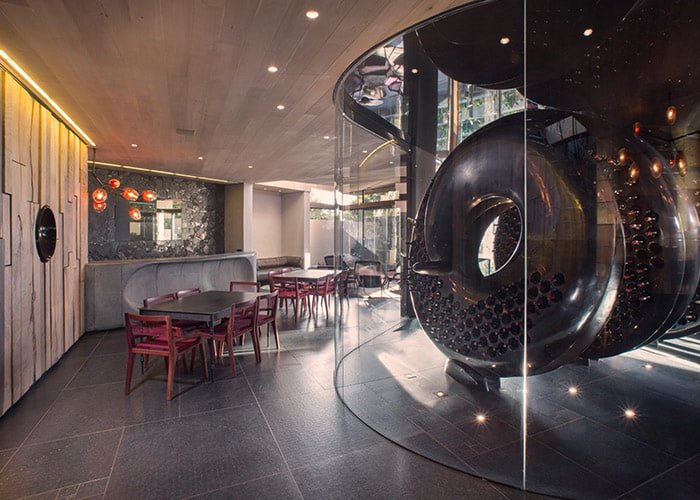 Step outside the Edwardian walls of this enchanting little hotel and explore the centre of bustling Cape Town, which is just a short drive away. Better still, let the hotel's 24-hour concierge service curate your trip for you and go diving for diamonds off South Africa's West Coast.
---
8. Kokomo Island, Fiji – 21 Pool Villas and 5 Residences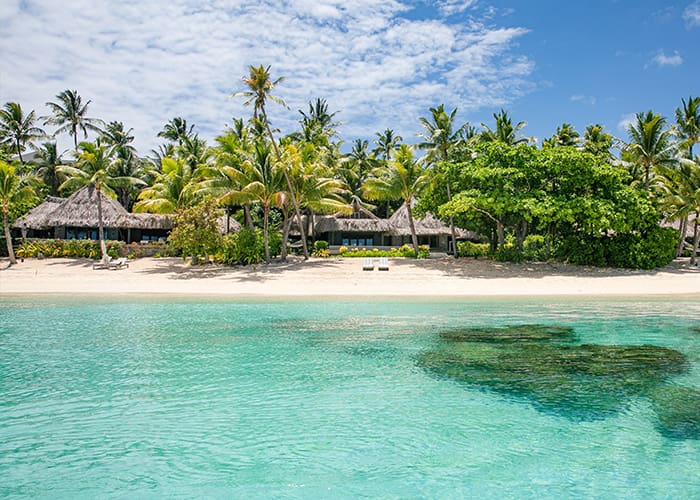 The definition of exclusivity, this private island resort in Fiji is set within the Great Astrolabe Reef – the fourth largest coral reef in the world. Accommodating just a handful of guests in its villas and residences, seclusion and space are paramount to the resort's vision. Think open-plan design, expansive outdoor decks, floor to ceiling windows, private pool, alfresco shower, walk-in closet, and cool minimalist décor.
Not only does Kokomo Island boast world-class, all-inclusive accommodation, its opportunities for adventure and unique experiences are also unparalleled.
Explore secluded beaches and dive into the azure waters of the South Pacific, where you'll brush shoulders with manta rays, reef sharks, and turtles. You can also visit the island's vanilla plantation, or sample Kokomo's impressive dining menu, which is supported by fresh produce from its 5.5. acre organic farm.
---
9. Wauwinet, Nantucket – 32 Rooms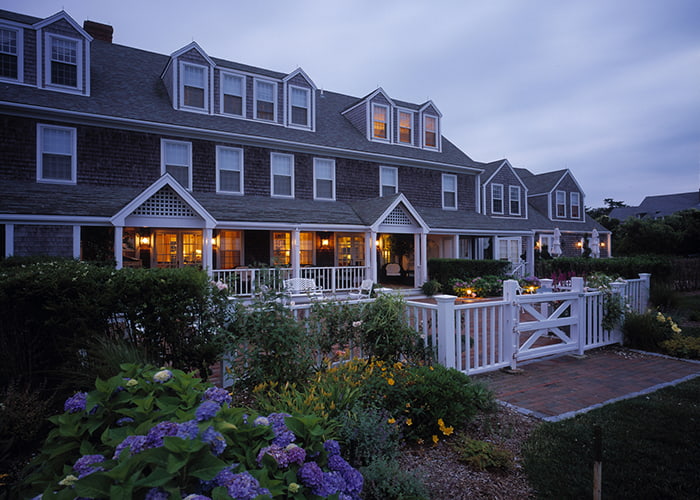 Located on the dune-backed coastline of Nantucket – a small island just off Cape Cod – this quintessentially New England inn perfectly balances old-world charm with contemporary style and modern amenities.
From plush, cosy rooms overlooking the Bay, to quaint cottage suites just across from the main inn, every detail of the property is in keeping with the area's nautical and understatedly affluent appeal.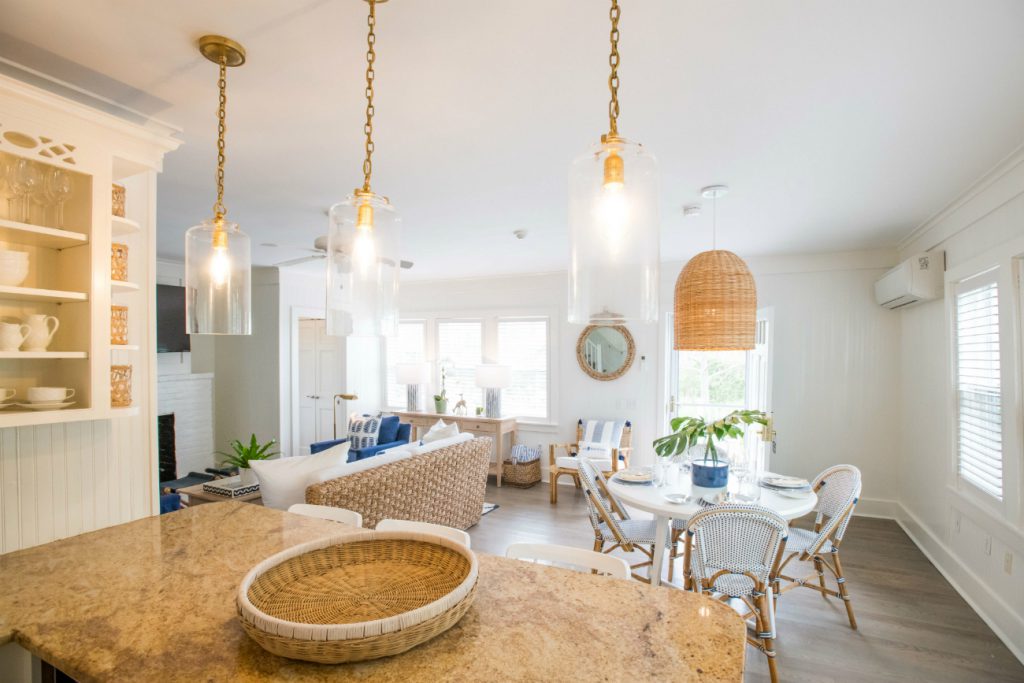 Spend your days leisurely strolling around downtown Nantucket, where you'll find streets dotted with enchanting jewellery shops, art galleries, and upscale boutiques.
New England is also famous for its lobster, and you can even catch your own on one of the hotel's complimentary lobstering excursions. Pair your catch of the day with a bottle of wine from the hotel's multi-million dollar, award-wining wine collection for a true taste of heaven.
---
Find your perfect small luxury hotel
If you'd love to find the perfect small hotel for your next holiday, find more ideas in our small & personal luxury hotel collection.
Or, if you'd like some personal recommendations, contact us to speak to our Travel Specialists.