Schools have been in the news a lot recently. All controversy aside, getting the kids learning again is clearly a good thing – but when did you last put some time aside for yourself to learn something new?
To help you out, we've compiled a selection of five learning experiences masquerading as holidays. What could be better? Pick up a new skill, stretch your brain and top up your tan to boot.
Our subject list includes:
Cookery
Surfing
Tennis
Sailing
Soap-making
This is the most fun geography lesson you'll ever have.
Culinary Craft at Borgo Egnazia
Italy is a country renowned for its food, continuously ranking among the world's most popular cuisines.
Embracing this, the beautiful Borgo Egnazia resort in Puglia houses an incredible cooking school that's all about the 'from the earth to your plate' concept.
Mimina, the long-standing 'massaia' (or housewife) at Borgo Egnazia, will share her years of experience and recipes passed through generations. So, you'll learn to make a number of classic dishes – including handmade pasta and delicious rustic focaccia. Everything is made using the freshest produce sourced from local markets and the resort's own gardens.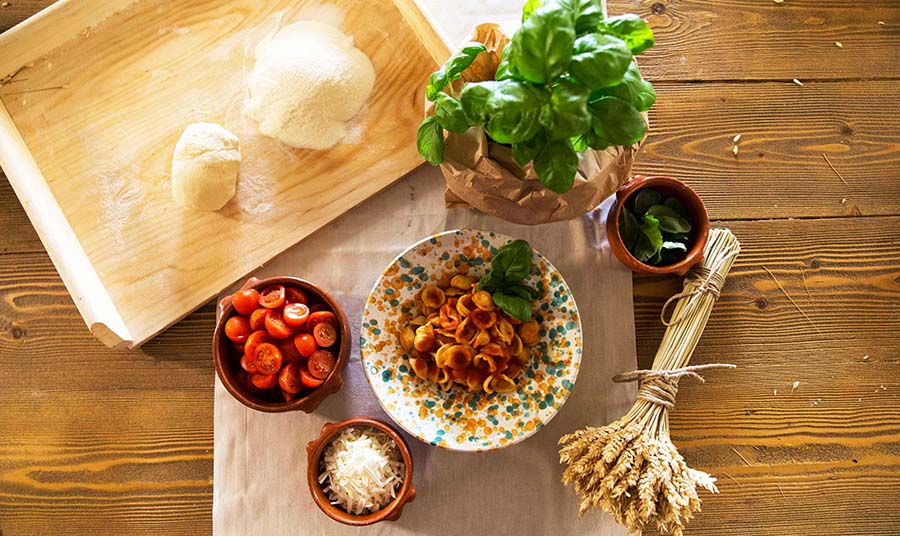 Enjoy your masterpieces in the charmingly traditional Trattoria Mia Cucina kitchen. And then, of course, take your life-long skills of Apulian cooking home – get ready to impress at your next dinner party!
Serious Surfing Skills at Four Seasons Resort Maldives at Kuda Huraa
Nestled on a stunning private island in the Maldives, Four Seasons Kuda Huraa is a top surfing destination. In fact, the waves here have been graced by some of the sport's true greats.
Enrol in the world-class Surf School from the Australian experts at Tropicsurf. The resort offers the perfect wave-riding experience for everyone – from seasoned professionals to complete beginners, and even children. The tranquil lagoon is the ideal place to find your feet, while several incredible surf breaks lie just slightly further afield.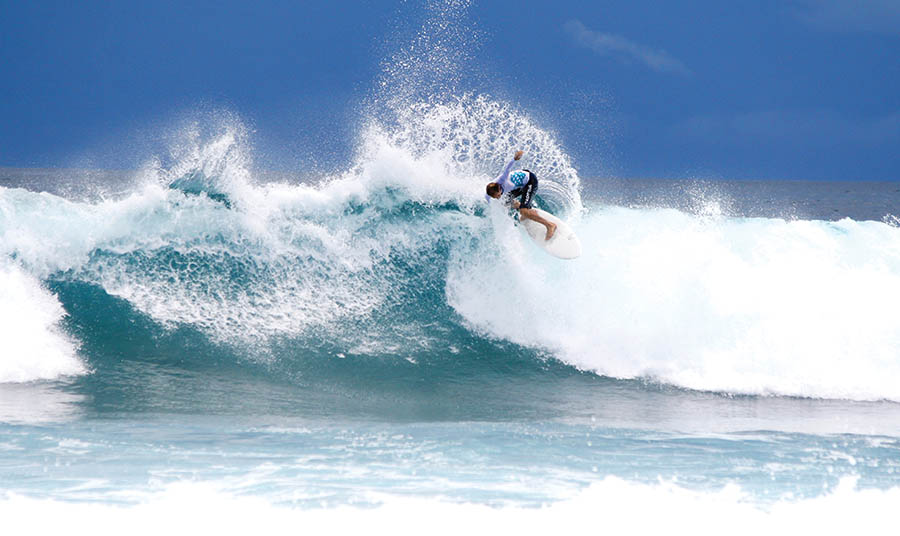 For a unique surfing experience, the "Surfari" involves boarding a private seaplane and searching for breaks and secret spots in the outer atolls. Or, why not take the Surf Cruise aboard the luxurious Four Seasons Explorer catamaran? Departing from Kuda Huraa, uncover the hidden surfing treasures of the Maldives on an amazing seven-day voyage. As well as the best surfing, enjoy diving or snorkelling in untouched waters.
Sail Away with BodyHoliday
Nestled on the Caribbean island of St Lucia, the BodyHoliday resort's slogan reads: 'give us your body for a week, and we'll give you back your mind'.
However, there's more than just nutritious menus and spa treatments (though these are pretty amazing!) on the menu. In fact, the all-inclusive luxury resort has recently unveiled its Sailing Club & School. Both beginners and seasoned pros who can give Popeye a run for his money are welcome!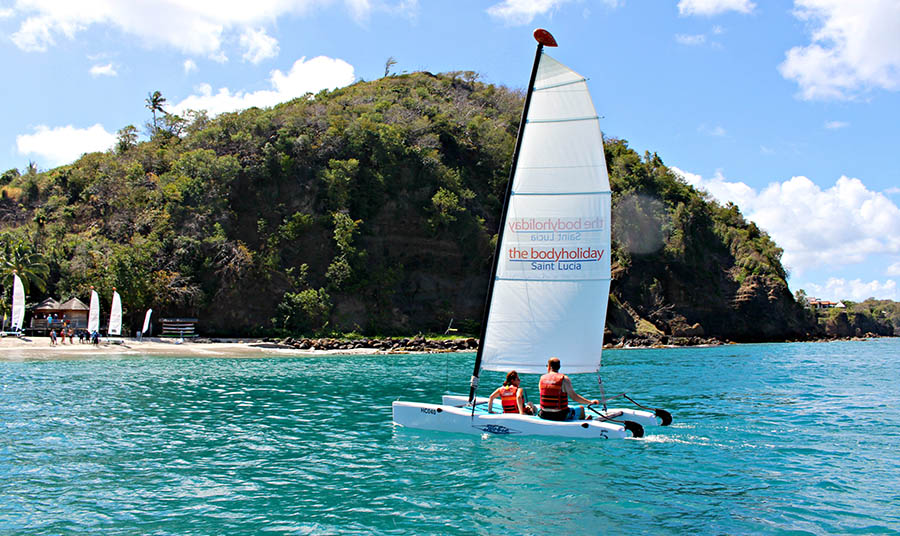 Choose from a range of great courses to get your sail on. There are classes for total beginners where an expert shows you the ropes. Then there are also American Sailing Association qualifications which use high performance X-Treme 26 sailing yachts.
Every Saturday at BodyHoliday is Regatta Day. It's friendly, but a little competition is always a good thing. With your new skills, why not try your hand at winning the trophy?
Perfect Your Serve at The Ritz-Carlton, Abama
Reckon you could be the next Wimbledon champ, with the right teacher? Your life-changing coach is just a short plane ride away.
On the lovely island of Tenerife, The Ritz-Carlton, Abama – as well as boasting Michelin-star restaurants and an 18-hole golf course – is home to the incredible Annabel Croft Tennis Academy.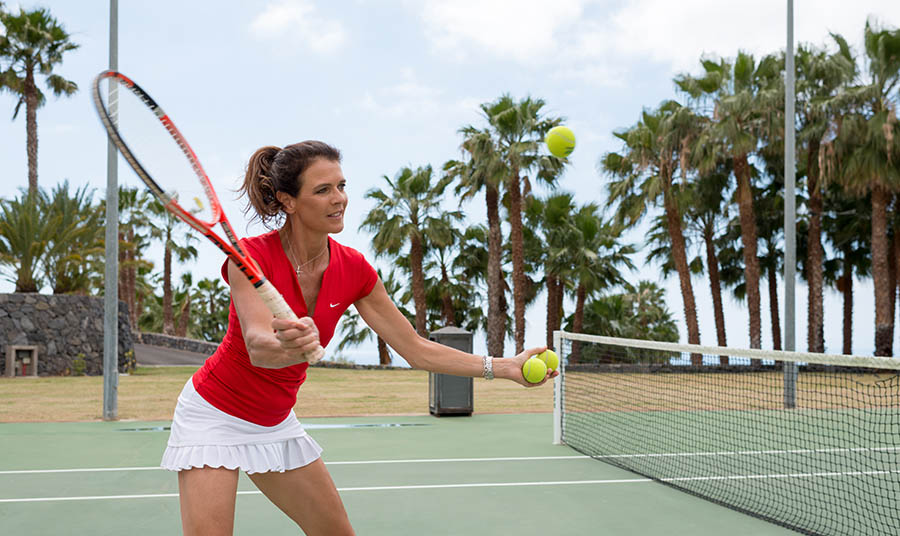 Comprising an impressive seven top-end tennis courts – each with views over the Atlantic Ocean – the academy also plays host to several world-renowned professional tournaments.
Former British No.1 Annabel's signature technique focuses on 'movement and repetition'. The expert coaches at the academy will coax and demonstrate until your serve rivals Annabel's and Andy's.
No matter your age or tennis experience, choose from a range of bespoke lessons and courses. So, you can improve your on-court skills all the while soaking up Tenerife's sunshine!Comprising an impressive seven top-end tennis courts – each with mesmerising views over the Atlantic Ocean – the academy also plays host to several world-renowned professional tournaments.
Soap-Making the Malay Way at The Ritz-Carlton, Langkawi
Offering a slightly more niche learning experience, The Ritz-Carlton, Langkawi holds an authentic soap-making workshop. The class is led by 'Mama', the proud owner of a nearby organic farm and an expert in generation-old soap recipes.
With Mama, you can create your own all-natural bar using a base of coconut milk, rice and honey, scented with spices of your choice. Helping you decide, she will share her insights into the properties of a variety of fragrant herbs grown on the island – including kaffir lime, cinnamon and turmeric.
Once crafted, the bars will be beautifully packaged and delivered to your room – the perfect souvenir or gift from your Malaysian adventure.
Are there other skills you're keen to learn? Let us know in the comments and we'll match you with a course or class around the world.