Ready to eat food that's packed with sunshine, fun and lots and lots of flavour?
In St Vincent and the Grenadines, food is a massive part of the culture, with delicacies reflecting the island's past and its location in the heart of the Caribbean.
Read on for some inside tips on the delicacies that you'll find here…
1. Breadfruit
Roasted breadfruit and fried jackfish is the national dish of St Vincent and the Grenadines, and no trip to this tropical island paradise would be complete without sampling it at least once.
Tasting like potatoes but descending from the same tree as the mulberry and the jackfruit, breadfruit itself is unlike anything you'll find on British shores. Aside from jackfish, it can also be mashed with garlic and oil, or with coconut and banana leaves.
With over 25 different types of breadfruit found across St Vincent and the Grenadines, you'll be spoilt for choice whether you're in a hotel, local restaurant, or traditional cafe.
Where to try breadfruit in St Vincent & The Grenadines
At St Vincent's Breadfruit Festival, which takes place every weekend throughout August in honour of this much-revered local fruit. Events are free in an effort to encourage visitors to eat the local produce.
2. Madongo dumplings
Made from native arrowroot along with nutmeg and coconut, madongo dumplings are a speciality that you'll only find in St Vincent and the Grenadines.
This is largely because arrowroot isn't grown anywhere else, with St Vincent one of the only places that cultivates the flour for trade.
Arrowroot is naturally gluten-free, meaning those with food sensitivities in your party shouldn't suffer.
Where to try madongo dumplings in St Vincent & The Grenadines
Madongo dumplings are very much an example of home-style Caribbean cooking, rather than a delicacy that you'll find on restaurant or hotel menus across the island. If you try them, know you're getting a real authentic taste of St Vincent & The Grenadines.
Your best bet for tracking down these tasty dumplings is at a street food stall or at a family-owned eatery – or if you're lucky enough to be invited to dinner by a local! You'll get a taste of authenticity and Vincentean home cooking that it'll be difficult to beat.
3. Hairoun Beer
You'll find the Hairoun Brewery north-east of Kingstown, where it has been brewing its eponymous beer since the mid-1980s. Also known as the St Vincent Brewery, Hairoun Beer is now a household name across the islands, which means you're likely to find it on most menus and behind most bars during your visit.
Taste-wise, expect a light, pale gold beer without much head, and get ready for citrus notes to fill your nose. A perfect beer for the sunshine island, we think.
Oh, and what does "Hairoun" translate as? "Land of the blessed", of course.
Where to try Hairoun Beer in St Vincent & The Grenadines
At pretty much any bar or restaurant on the island. Spend an evening whiling away the time with other guests and taking in the Vincentian hospitality as the sun goes down, local beer in hand.
You can visit the brewery itself, too. You'll find it north-west of Kingstown. Check out the website to see if there are any special events coming up.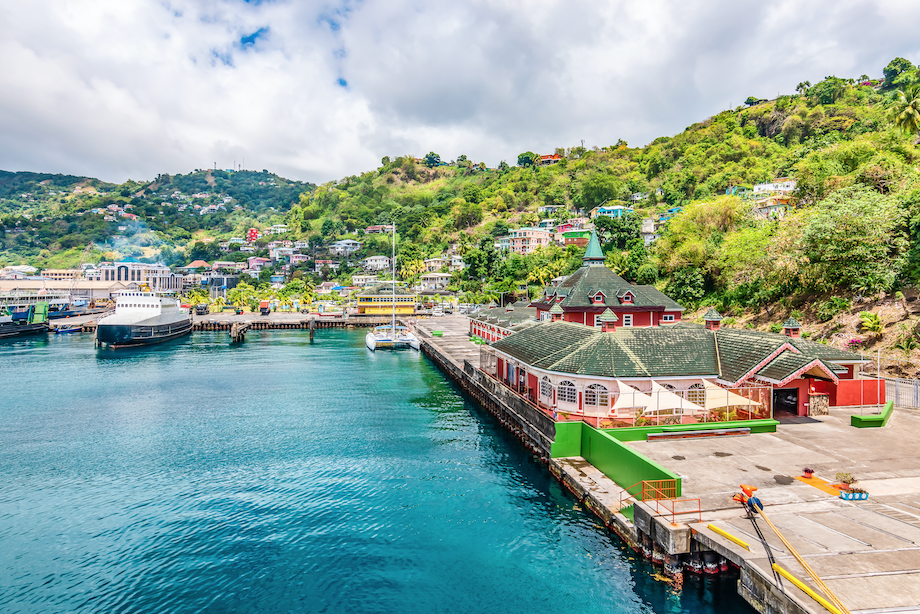 4. Rum
Rum is a Caribbean staple, and you'll drink the best of it during your holiday in St Vincent.
A history of sugar plantations fuelled rum production, and although growing bananas has become more popular in recent years you'll find that the local interest in the island's favourite spirit is still going strong too.
Sunset Rum produced here and with a few different varieties including the famous Sunset Very Strong Rum, Captain Bligh XO and Sunset Rum Punch, which comes highly recommended from both islanders and visitors alike.
Where to try rum in St Vincent & The Grenadines
Where not to? Rum is everywhere on the island, but we'd recommend heading to a local distillery for the richest flavours.
Try St Vincent Distillers Ltd in Georgetown, home of the aforementioned Sunset Rum and a Caribbean institution since the 1960s.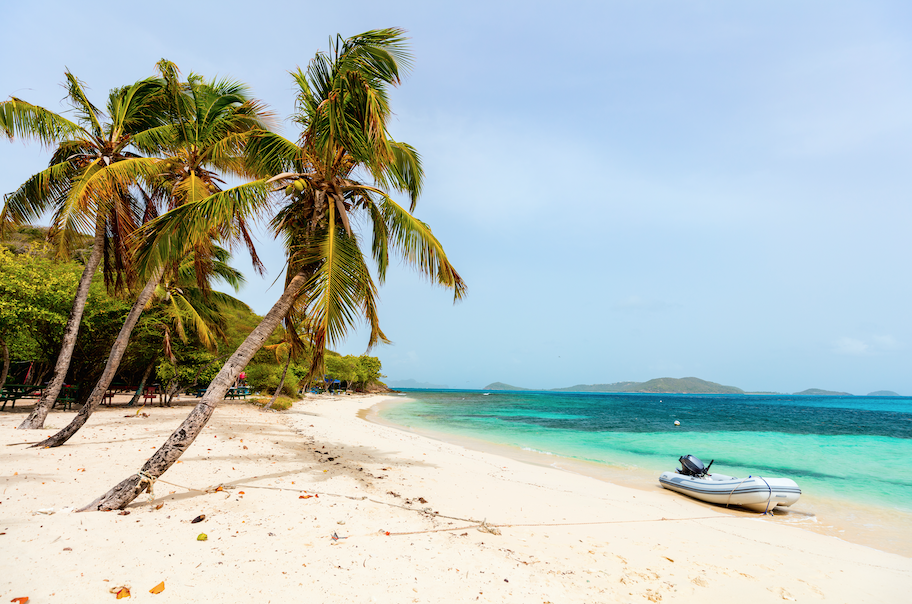 5. Buljol
A Caribbean classic, buljol is a salad usually made from shredded cod or saltfish, peppers, tomatoes, oil and onions. Eaten cold, and sometimes for breakfast, there are various versions of this traditional dish, and you'll find differences in flavour and ingredients in neighbouring locales such as Trinidad. We think they're all equally as delicious and suitably brimming with local flavours, though. A perfect lunchtime dish to eat al fresco as the Caribbean sun beams down.
Where to try buljol in St Vincent & The Grenadines
The Grenadine House, set in the residential Kingstown Park near the capital, has created its own twist on the classic by serving buljol within half a breadfruit. Make sure you make your reservation with plenty of time to spare because this spot is a popular one.
6. Callaloo Soup
A local favourite in St Vincent and the Grenadines, callaloo soup is one for the health-conscious amongst you. Served everywhere from weddings and functions to street food stalls, there are many variations possible: you might find beef, soup or crab meat versions.
The main ingredient is a local leaf vegetable, the exact nature of which will vary from recipe to recipe. Garlic, onion, pepper, potatoes and coconut milk are key, and you might also find cassava and yams too, amongst other possible ingredients.
Where to try callaloo soup in St Vincent & The Grenadines
Bequia, the second largest of the Grenadines, regularly appears on the "where to find the best callaloo soup" lists. Try Green Boley Restaurant and Bar, Coco's Place or The Fig Tree for an authentic Vincentian flavour. Coco's Place and The Fig Tree are both located by the water in Port Elizabeth.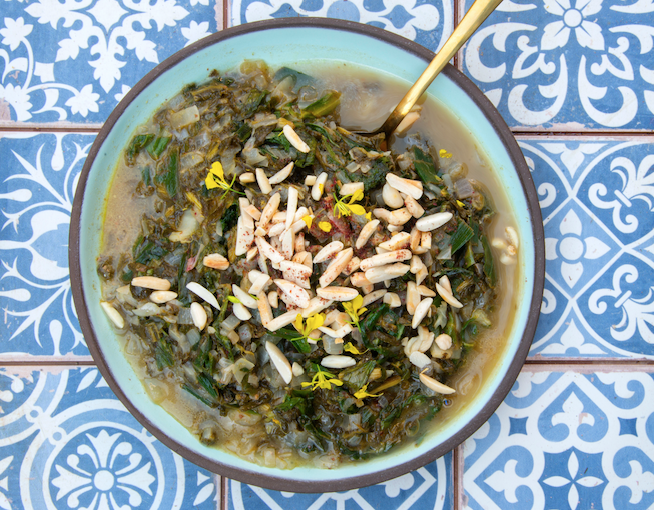 7. Seafood
St Vincent's cuisine is based around seafood, which makes sense – these are islands, after all! Red snapper is a favourite, and you'll find unusual options including mahi mahi, pilot whale, bonito and kingfish amongst more familiar flavours such as tuna, squid, octopus and lobster. Flavours are hot here and you'll find that spicy fish is common, as are fried and baked dishes and hearty stews.
Where to try seafood in St Vincent & The Grenadines
Of course, there are numerous restaurants across St Vincent and the Grenadines that offer excellent seafood: try Basil's Bar and Restaurant in Kingstown for just one example of high-quality sea produce.
Recommendations for top-quality red snapper include 4 Shells Fish Joint in Calliaqua, a tiny and unassuming eatery almost at the southernmost tip of the island, which has regularly been named as having some of the best seafood on the whole island.
If you're around on the first Friday of the month, make sure you head to the town of Barrouallie on the west coast of St Vincent to sample the delights of its famous fish festival. Taste some local delicacies, as well as the more familiar catches. We don't think you'll have an experience like this anywhere else.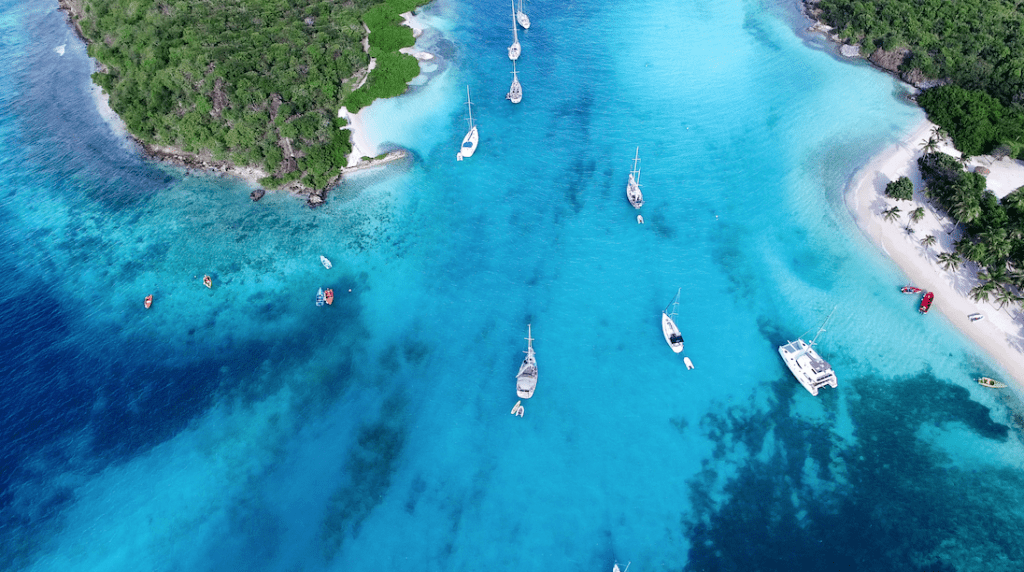 8. Banana Fritters
Like your breakfast sweet?
You've come to the right place. Bananas are grown in abundance on St Vincent, so it makes sense that they're an important part of the island's culinary offering. Banana fritters are easy to make with oil, flour and sugar, making them a favourite home comfort of Caribbeans both at home and across the world.
Where to try banana fritters in St Vincent & The Grenadines
You'll find delicious banana fritters at the restaurants around Chatham Bay on Union Island in the Grenadines (take the fast ferry from St Vincent).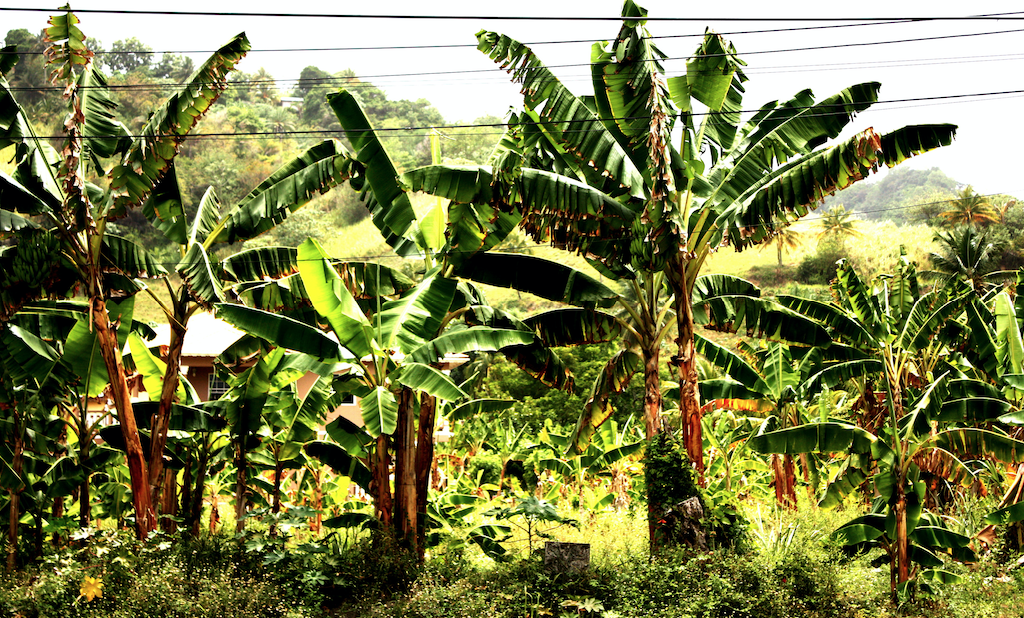 9. Discover produce at Kingstown's Friday and Saturday market
If you really want to eat locally whilst you're holidaying in St Vincent, food market heaven can be found on Friday and Saturday in Kingstown.
Grab your tote bag and head down to the market, where you'll find all the ingredients you could possibly need to whip up a feast of Vincentian cuisine, from seafood to vegetables to spices.
You can even sample products before you buy. Find the bustling market just a short walk from the cruise terminal.
As we've seen, there's no possibility of eating badly when you're holidaying in St Vincent. From breadfruit to mahi-mahi and madongo dumplings to banana fritters, the flavours here are bright, light, and ready to enliven your senses.
Expect the freshest of fresh seafood, an array of warming tropical spices, and the sweet flavours of banana and local fruits to open you up to a whole new culinary experience. Don't forget to toast your foodie adventure with a sunshine-filled glass of local rum punch.