With summer only just getting into swing, winter is probably the last thing on your mind.
But, if you're hoping to get away towards the end of the year or even 2023, now is the time to get planning.
Many summer resorts are now all but fully booked. So, planning early for winter ensures you don't miss out on the luxury holiday you were hoping for. With pent up demand and a high volume of bookings postponed to this year after travel restrictions, holidays are being snapped up faster than ever.
At Inspiring Travel, our whole team are experts in creating personalised holidays. So, they've shared their reasons why you should book your luxury winter sun holiday early – plus, their travel advice and tips for a seamless holiday.
1. You can find the best offers by booking early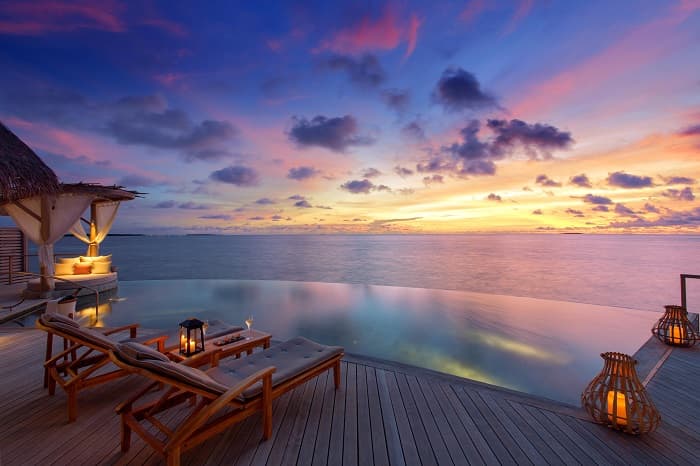 Gone are the days of last-minute holiday deals!
The travel industry has changed a lot over the past couple of years. Now, if you want to get the best savings and hotel options for your holiday, booking early really pays off.
As rooms are limited for the near future, hotels now save their best offers for later on. Many have early booking offers available for those who book around two or three months before travel. For some, you can save up to 25% on your room rate if you book at least four months in advance.
So, be sure to snap up your first choice of holiday resort before anyone else – there's a good chance it won't be around for long!
"I always recommend booking your favourite hotel as soon as you can. We can find the best 'early bird' savings for you that way, plus you'll secure the lowest hotel rates." – Samantha Morris, Travel Specialist
---
2. Hotels are in high demand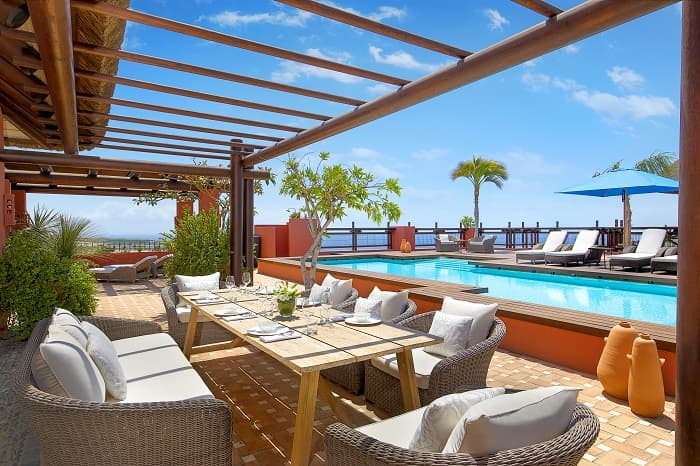 After so many holidays were postponed during lockdowns, it's no surprise that travel is in such high demand.
This year, luxury hotels are already booked up more than usual, as a large number of bookings were rearranged from the past couple of years. Add to this those among us who have yet to make a post-lockdown getaway, and you'll see why it's best to get in early.
If you're travelling with a family, this is even more important. For top winter sun destinations, the number of multi-bedroom options – such as suites and villas – are even more in demand. During the peak of school holidays, these rooms are booked up fast, so it's essential to secure yours early for a room that accommodates everyone comfortably.
Over Christmas and New Year, hotels are especially busy. Those that offer festive parties and dinners are always popular – the famed Ritz-Carlton, Abama hosts an annual gala dinner at new year, and we get requests as early as January.
For more travel ideas, see the best places to go on holiday at Christmas.
"We typically get our hotel rates a year in advance. So, you can speak to us up to 12 months before you plan to travel to secure your first choice of hotel and room type." – Zoe Saunders, Product Manager
---
3. Flights fill up fast
It's not only hotels that have limited spaces.
Even if you manage to find a hotel last-minute, you might find you struggle to find a flight – or, discover the price has soared beyond what you expected.
By booking with a tour operator, we can secure your flights as soon as they go on sale up to 11 months in advance. This ensures you get the best airfare and seats for your trip. Regular winter sun travellers often snap up their flights as soon as they go on sale – often benefitting from airline's sales in January and February.
For flying business and first class, availability is even more limited. When airlines release new flights, these are always the first cabins to sell out. So, if you want to travel in style, book as soon as possible.
We also advise our clients to book fast track passes through the airport when available – something that is particularly valuable when airports are busy and longer queues are more likely. For those flying from Gatwick, we also recommend our CTC escorts, who will guide you through check-in, help with your baggage and escort you through security.
Related: Virgin Premium vs Upper Class: Should you upgrade for your holiday?
"For my clients, I suggest avoiding early morning flight times. While they are popular, as your destination arrival time is earlier, the airports tend to be busier. If you want a more relaxed start to your holiday, choose a later departure." – Sophie Walker, Travel Specialist
---
4. Have your pick of the best destinations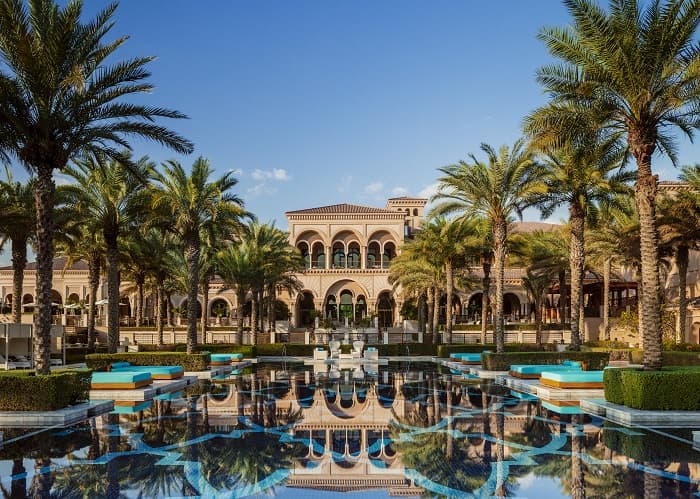 Winter is peak travel time for a number of top holiday destinations.
Not only does it offer the best weather for places like the Caribbean, the Middle East and the Maldives; with the school holidays over Christmas, it's also a huge attraction for families.
Outside of Christmas holidays, October half term, February half term and even Easter are already getting booked up well in advance.
Some destinations have only recently opened their borders too, creating even more demand. December is a perfect time to visit certain areas of Australia and New Zealand, but both are heavily booked up after having closed borders for over two years.
So, if you have your heart set on some of the top winter sun spots, be sure to plan it as soon as you can.
"Winter is peak season for the Indian Ocean and Caribbean. It's also highly popular for the Middle East, as temperatures ease from the scorching summer, while still being far warmer than the UK. So, everyone from around the world wants to be there!" – Zoe Saunders, Product Manager
---
5. You can reserve any extras to make the most of your holiday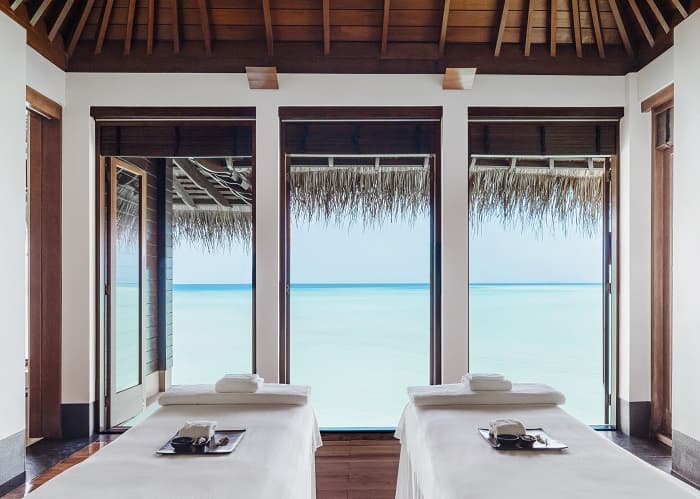 Often, it's the little things that make a big difference to your holiday.
Whether it's a well-needed pamper at the spa, a romantic private dinner or experiences for the whole family to enjoy, details matter.
With our concierge-style service, we always do what we can to make arrangements for you in advance. But, with hotels being so busy during peak seasons, there's a chance that availability can run out.
If you plan early, we can make sure that any reservations are taken care of. That way, you can look forward to your holiday without any disappointment.
"With the winter months being so busy, it's essential to book any extra experiences in advance. Kids' clubs and the best restaurants can book up early, so let us know what you'd like and allow us to take care of it". – Elyse Dickens, Travel Specialist
---
What to do if you left it too late?
If you didn't manage to find the summer holiday you were hoping for this year, don't give up on planning.
The summer months are the best time to book your winter holiday, so why not give yourself something to look forward too? From Barbados to Dubai and Thailand, there are plenty of beautiful destinations to choose from.
If you can't get away during winter, then start thinking about next summer. It might seem early, but our Travel Specialists will advise you on when is best to book your chosen holiday resort, and can start personalising it exactly to your liking.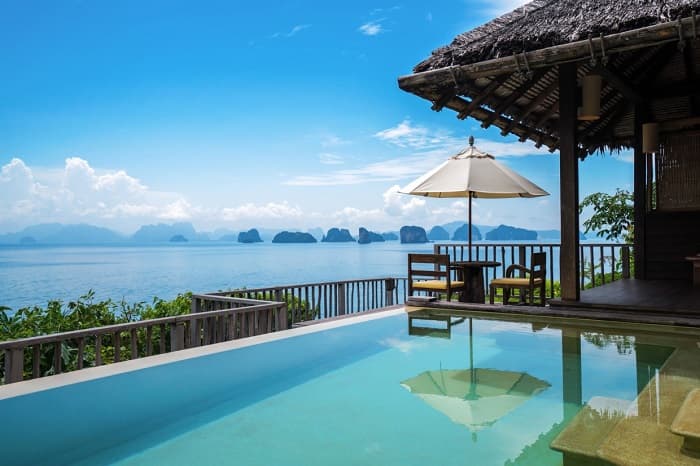 "The south of Tenerife is warmer than the north, and winter is known as its 'second high season'. If you'd like to go, plan now to get the best luxury hotels and rates." – Alice Tetlow, Product Manager
Finally, it could be that you're really set on your dates but can't find a hotel in your chosen destination. If you're flexible on where you go, consider making the most of shoulder seasons.
When summer is drawing to a close here, places like the Canary Islands, Cyprus and Oman are outside of their peak travel period, but still have plenty to offer. For European destinations, Lanzarote is great for winter. It still boasts balmy temperatures, sandy beaches and you can go dolphin spotting or hike in Timanfaya National Park. We already have rates for our Lanzarote hotels, too.
While it's always popular over Christmas, the Caribbean offers wonderful weather for a beach holiday outside of the festive rush, from November through to spring. Hotels in the Maldives also often have strong offers during quieter months, so it could be the ideal time to visit. If you start planning now, you can really make the most of it.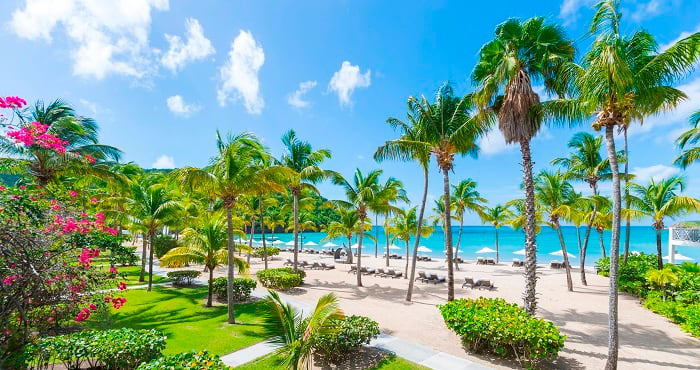 "The Maldives still has plenty to offer outside of its peak. You can find tempting offers such as complimentary half board or transfers, so it's a good option if you can't find availability in high season." – Sophie Walker, Travel Specialist
Looking for a winter sun holiday?
For more inspiration on where to go, see our top winter sun destinations to visit this year.
Our Travel Specialists already have rates and early booking offers for travel over winter and early 2023. Speak to us today to tailor your own luxury holiday – our experts are here to offer travel advice and insights so you can enjoy the perfect escape.