The Indian Ocean boasts some of the world's most incredible luxury holiday destinations, three of the most popular being Mauritius, the Seychelles and the Maldives.
Dazzling sands, rare wildlife, crystal clear waters – these islands really do have it all! But which one is best?
We've put together a guide to help you decide which of these paradises is right for you. From the most beautiful beaches to where to go for top diving, family holidays and honeymoons, we've got all the information you need to know…
Mauritius vs Seychelles vs Maldives – Which is better?
There is no clear winner when comparing Mauritius, Seychelles and Maldives!
Rather, the questions is – where suits you best?
Each of the islands or archipelagos has its own distinct personality that attracts different travellers, for different reasons.
Let's start by getting to know each one a little better…
Mauritius
Mauritius is perhaps the island with the most universal appeal. It's popular with all kinds of travellers, particularly families. As it's larger than the other Indian Ocean islands we are comparing, there are more chances to get out and about, whether you want to visit a golf course, explore a new beach or take a day trip.
Lively and with a lush interior, Mauritius is for you if you don't want to feel too isolated, but still want a tropical hideaway.
Seychelles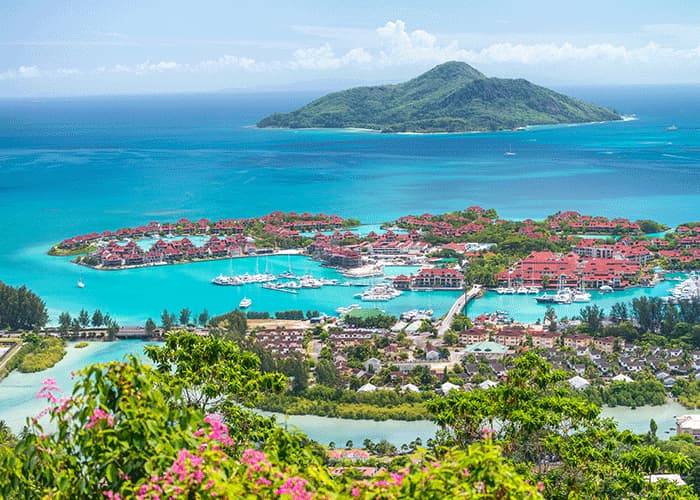 The Seychelles islands have remained untouched by tourism for the longest. It's very eco-conscious and therefore attracts a lot of visitors who want to admire the truly astonishing natural beauty.
The atmosphere is serene and holidays here are all about spotting the rare wildlife, hiking the jungle and relaxing on the white sand beaches. With 115 islands making up the Seychelles, island hopping is very popular here, giving you the chance to see the wonderful eco-diversity.
Maldives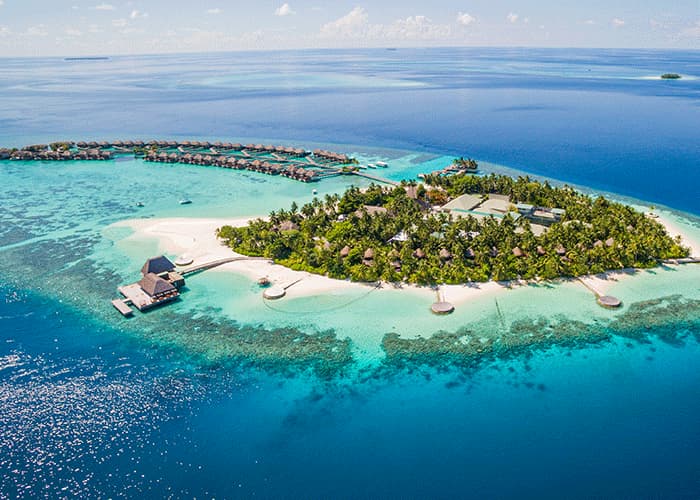 The most glamorous spot in the Indian Ocean, the Maldives are the top choice for those seeking uber-luxury. Each island has a maximum of just one resort, so you are guaranteed exclusivity. The Maldives are known for their ultra-5-star experiences, from overwater villas and infinity pools, to gourmet restaurants, plush nature-inspired spas and private island picnics.
If you want to lounge on the beach completely undisturbed, perhaps taking break for some snorkelling or a boat trip, the Maldives is for you.
Keep reading: Where to Stay in the Maldives: Which Island is Best for You?
---
Which has the best weather?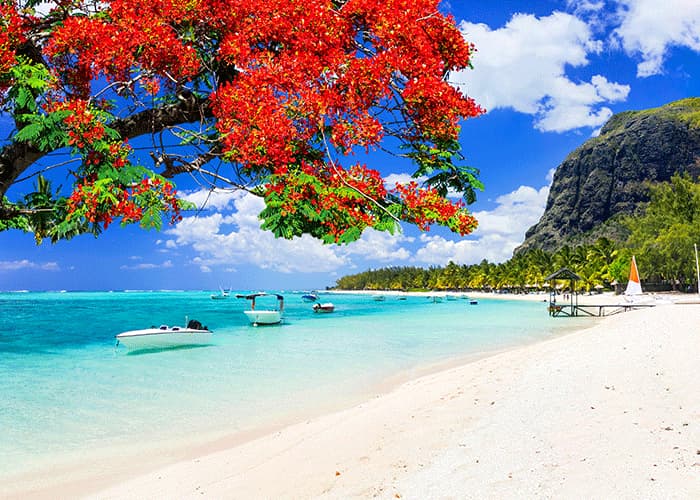 Mauritius, Seychelles and Maldives all have warm and sunny weather, though their peak seasons and wet seasons do differ a little.
The Maldives islands are a classic winter sun destination, offering the best weather from November through to April. If you're hoping to catch prime diving conditions, April is the best time to visit.
In Mauritius, the best time to visit is from September to December, making it well suited to half term and Christmas holidays. January to March can be very rainy, while April to August is cooler and can get windy.
The Seychelles' most popular season is from May to August, which is the dry season. However, if you want to enjoy the best diving and birdwatching, you can go a little earlier in April.
---
Are beaches better in Mauritius, Seychelles or Maldives?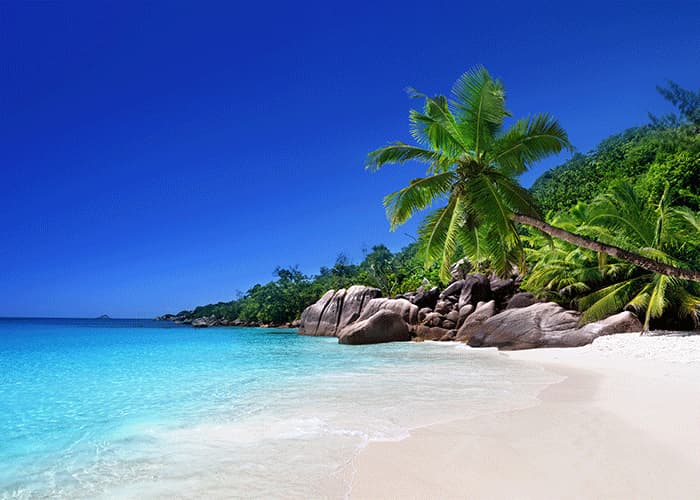 It's a tight competition when it comes to deciding which has the best beaches. Mauritius, Seychelles and Maldives all have some of the world's most beautiful sands, though there are some slight differences to note.
The beaches of the Seychelles usually win most people over when it comes to beauty. Backed by lush tropical rainforest, they are characterised by their blindingly white sands, smooth granite boulders and turquoise waters. Visit the islands of Mahé, Praslin or La Digue to see some of the most stunning beach scenes.
Beaches in the Maldives are not for behind the Seychelles, though. While they lack a little of the natural splendour of the Seychelles, there aren't many other places to find softer, cleaner sands. Surrounded by calm, azure lagoons, they make for a truly tranquil beach escape.
While Mauritius might come in third place to Maldives and Seychelles in natural beauty, it still often wins for families. There is a great variety of beaches to choose from, whether you want shallow waters for paddling in or a fun spot for some watersports.
---
Does Mauritius, Maldives or Seychelles have the clearest water?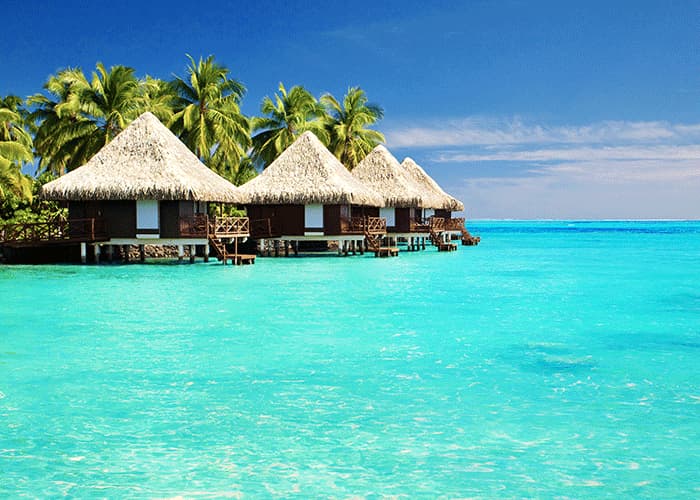 Snorkelling and diving are among the biggest draws for visitors to the Indian Ocean. So, many people want to know where has the clearest waters and best marine life – Mauritius, Maldives or Seychelles?
The Maldives is perhaps the winner here, offering a number of wonderful snorkelling and diving opportunities. As exploring the underwater world is the main activity of offer here, most resorts offer equipment and excursions for visitors to see the colourful marine life that thrives in the warm waters. Visibility is excellent, though some spots are better than others. North Male Atoll is among the best.
As a natural paradise, the Seychelles islands is also brilliant for diving. Motorised watersports are banned, plus there are several marine parks to help protect the wildlife. The coral reefs surrounding the main islands attract plenty of marine life, including hawksbill turtles. However, for the best and clearest conditions, you should visit in April/May or October/November.
Mauritius, meanwhile is almost entirely circled by its own coral reef, providing an array of exceptional diving sites. Blue Bay Marine Park in the south of the island is the most well-known, though you can also discover the underwater wrecks of Le Sirius, Tug 11 or Djabeda.
---
Which of the islands has the most things to do?
If you don't like the idea of being tied to your sun lounger throughout your holiday, you will likely prefer Mauritius over the Maldives.
Beyond the beach, Mauritius has a number of fun things to do, making it a great choice for families with older children or adventurous types. In the southwest of the island is the breathtaking Black River Gorges National Park and Le Morne mountain, which both offer some fantastic hiking trails. You can also head to Chamarel and visit their famous rum distillery or witness the unique 'Seven coloured Earth' and waterfall – which is just what it sounds like!
Things to do in the Seychelles are mainly centred around admiring the wildlife. In Praslin, a walk around the UNESO World Heritage Site of Vallée de Mai is essential, where you can explore the coco de mer palms and spot the birds who live in them.
The Maldives, on the other hand, is best suited for those who like to take it easy. While there are some amazing things to do in the Maldives, you'll probably want to spend most of your time relaxing and unwinding on the sands, in the spa or by the pool.
---
Are all the islands good for families?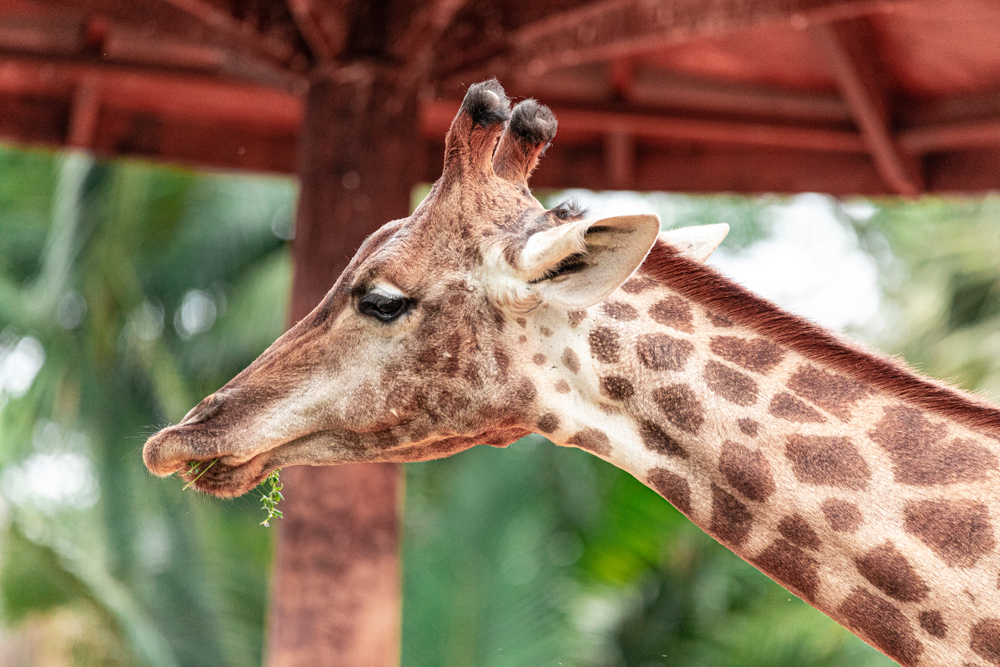 Compared with Seychelles and Maldives, Mauritius is often thought to be the most family friendly.
As we have already mentioned, Mauritius is indeed a great option for families. There is plenty of things to do, plus the hotels cater fantastically well for those travelling with children.
But, while many think of the Maldives and Seychelles as more of an adults destination, plenty of the resorts have a great offering for families. Kids' clubs are available across a number of the islands, offering all kinds of activities to keep little ones entertained. So, don't be put off from arranging a family holiday to any of them.
Find out more: The Best Islands in the Maldives for Families
---
Where is best for a honeymoon?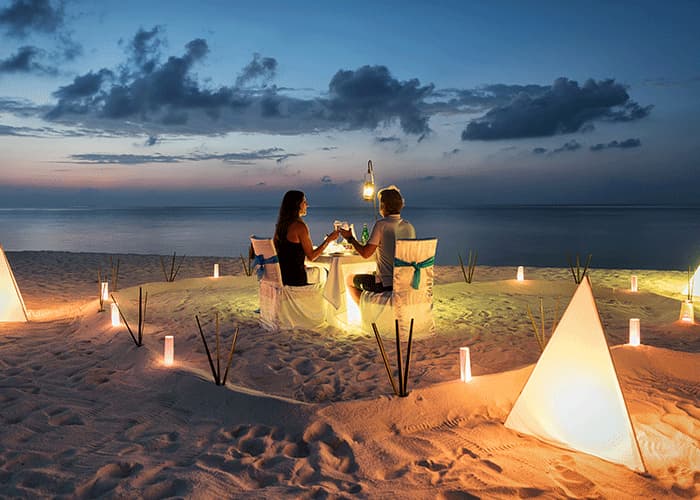 Mauritius, Seychelles and Maldives all make exceptional honeymoon destinations.
The Maldives is the most classic option. Ideal if you want to feel secluded with the one you love, the most romantic resorts can arrange candlelit beach dinners, couple's massages and sunset cruises to make your stay truly magical.
Over in the Seychelles, you can start your married life enjoying the most beautiful beach settings. Where better to enjoy a romantic sunset than in your own private villa as nature buzzes around you? In fact, it's so good, it's literally fit for royalty – the Duke and Duchess of Cambridge chose the Seychelle's North Island for their honeymoon.
And, while Mauritius may have plenty of family appeal, don't discredit it as a honeymoon destination. It is still a truly idyllic escape where adult-only hotels allow you to experience the island in peace.
---
---
If you still aren't sure whether you should go to Mauritius, Seychelles or Maldives, contact us at Inspiring Travel Company. Our Travel Specialists know the islands inside out and will be able to share their first-hand knowledge.

For more expert travel guides and to be the first to see our latest luxury travel offers, sign up to our newsletter below.