Imagine a Caribbean island. You're probably conjuring up an image of glorious white sands, enticing blue waters and tropical temperatures, right? Grenada offers all of this – and much more besides.
Grenada enjoys an average temperature of 28°C, with the dry season falling between January and May.
Wondering what to do during your holiday to Grenada? Look no further than these Grenadian delights:
St George's
Rum Distillery
Grenada Chocolate Company
Grand Anse Beach
Diving
Grand Etang National Park
Spice Trail
Gouyave Fish Fry
Waterfalls
Read on to discover our favourite places to visit and the best things to do on the island.
1. St George's
Grenada's capital is a harbour town, overlooked by the historic forts of Frederick and George. Why not enjoy a leisurely stroll through the streets and squares, all lined with shops, cafés, bars and restaurants?
Take in the architecture of the colourful buildings, many of which date back to colonial British and French rule. Shop for local produce and breathe in the sights, sounds and scents of local life at Church Street's lively market square. Afterwards, take a stroll to the nearby Roman Catholic Cathedral which dates back to 1884.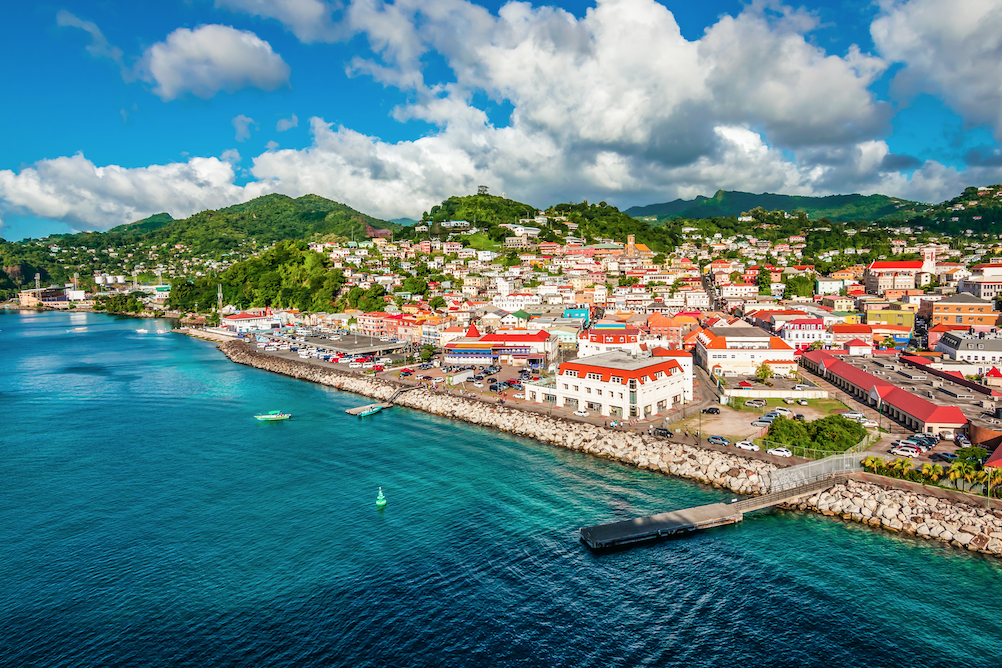 Fancy learning a bit more about the history of Grenada? Find out about the island's past, both pre and post-colonisation at the National Museum. Ironically located on Young Street, the museum is housed within one of the oldest buildings in town.
Afterwards, pay a visit to the nearby House of Chocolate. This small museum and café serves a selection of chocolate treats made on-site. It's perfect for a pitstop after a few hours spent exploring the town. Stick around to enjoy a spectacular sunset as you watch the boats arriving and departing from the Carenage.
2. River Antoine Rum Distillery
Like many Caribbean islands, rum has played a big part in the history of Grenada. There are three distilleries remaining on the island, but River Antoine (established in 1785) is widely regarded as the most authentic. The workers here continue to use historic techniques and equipment – in fact, taking a tour of the distillery is just like wandering through a working museum. Learn all about the rum distillery process before enjoying a delicious sample on this short, informative tour with a knowledgeable local guide.
3. Grenada Chocolate Company
Cocoa trees were first introduced to Grenada in the early 1700s, so chocoholics won't want to miss the chance to discover more about the island's chocolatey history with a visit to the Grenada Chocolate Company. It's over an hour from St George's, but definitely worth the effort, although it's nothing like Willy Wonka's factory!
A small team formed of local people produce around 1300 chocolate bars per day here, using a secret recipe and environmentally friendly production methods. Visitors can join a short tour with a friendly guide to find out all about how chocolate is made, from cocoa bean to chocolate bar. Then, finish by tasting some of the best chocolate available on the island.
Afterwards, take time to explore the grounds which include a spice and cocoa garden. Don't forget to buy some chocolate truffles to take home – although you might have to eat them before they melt!
4. Grand Anse Beach
Many tourists choose to visit the Caribbean to enjoy the stunning, soft white sands – if this applies to you, Grenada won't disappoint.
The most popular beach on the island is Grande Anse. It boasts more than two miles of clean, white sands, crystal-clear waters and plenty of shady spots to rest beneath the swaying palm trees.
Visit and you'll soon see why it's so popular with locals and tourists alike. Best of all, it's lined with a great selection of restaurants and beach bars.
By day, hire a lounger for total relaxation and take a dip in the water (you might even spot a turtle or two) before heading to one of the beach bars for a tasty lunch.
By night, enjoy a romantic evening stroll and cocktails under the stars – simply paradise.
5. Diving
Grenada has plenty to offer above sea level, but take a plunge below the tropical waters of the Shipwreck Capital of the Caribbean to discover fascinating reefs, sunken ships and the incredible Underwater Sculpture Park.
The island has around 30 different diving sites with places to suit every ability. Advanced divers won't want to miss the opportunity to explore the site of the Bianca C shipwreck, a gigantic 600-foot passenger cruise ship which currently sits 165 feet under, just a mile away from Grand Anse beach.
Other interesting wrecks to explore include the totally upright Shakeem wreck (with an artificial reef, filled with marine life), Veronica L which lies in shallow waters (a good choice for beginners) and King Mitch which offers the opportunity for advanced divers to swim with barracudas, sea turtles and blacktip reef sharks.
Inspired by the original sculptures of Jason de Caires Taylor, the Underwater Sculpture Park features an interesting mixture of over 100 old and new statues which are ever-changing as a result of the coral growth. The underwater treasures can be explored by scuba diving, glass-bottom boat trips or snorkelling. To find the park, rent a boat and head to the bay just north of St George's.
6. Hiking Grand Etang National Park
Grand Etang National Park is situated in the island's central highlands, roughly 4.5 miles from St George's.
Grand Etang Lake sits at the heart of the park, surrounded by a varied network of walking paths and trails – with its mountainous, forest-lined landscape, it's not difficult to understand why this is the island's most popular destination for trekking and hiking.
If you want to go hiking, it's best to visit during Grenada's dry season (January to April) when the tracks and trails are not so muddy – whenever you visit, make sure you wear sturdy hiking boots with decent grip.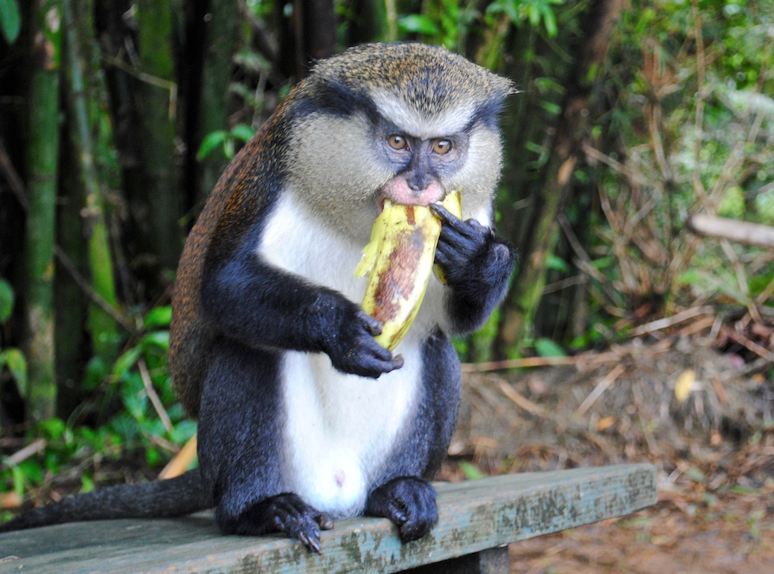 Upon arrival, head to the visitor centre, where you'll receive a warm welcome from the resident local monkeys. Pick up a map to help you decide whether you want to take a short 15-minute wander, an all-day trek or something in between.
Enjoy the natural surroundings during your walk – look out for tropical flowers, lizards, frogs, mongoose, hummingbirds and mahogany trees.
7. Spice Trail
Cinnamon, nutmeg, allspice, cloves and ginger thrive here, so a visit to the Isle of Spice wouldn't be complete without taking a look around one of Grenada's spice plantations.
To find out about nutmeg, choose from the working Gouyave Nutmeg Processing Station, where you will have the chance to observe the drying and sorting process, or the non-working Dougaldston Spice estate, a 600-acre nutmeg plantation where you can explore the historic machinery and buildings before finding out more about the different spices grown on the island.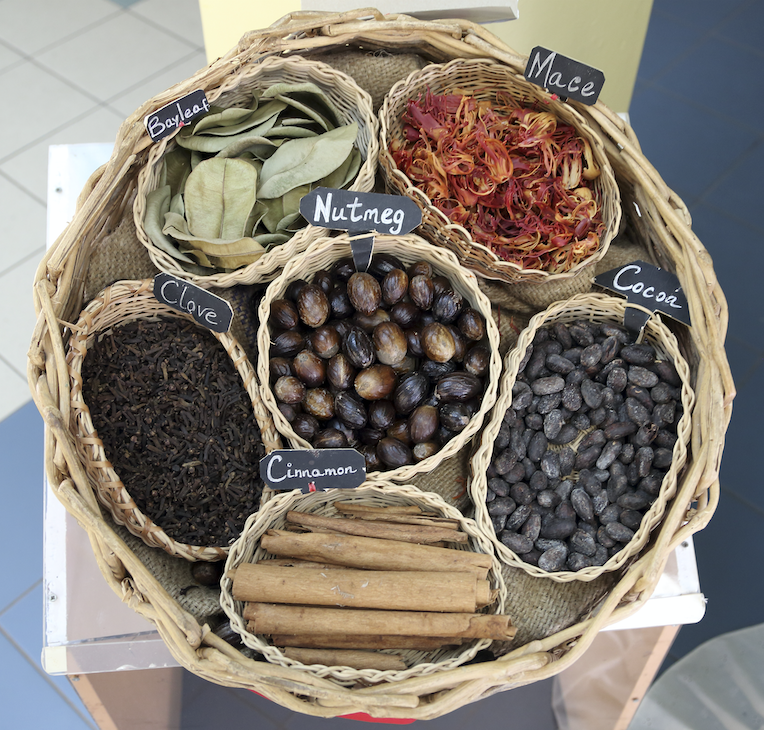 8. Gouyave Fish Fry
If you love seafood, head to the Gouyave Fish Fry for a truly authentic, local experience.
This traditional event takes place every Friday from 6 pm and offers a fun insight into Grenadian life.
Head to the centre of Gouyave on St Francis and St Dominic Street – with the sounds from the steel bands, you might hear it before you see it! Mingle with the locals and taste delicious grilled and fried fish, straight from the boat. Choose from a wide range of seafood dishes including lobster, snapper, conch, shrimp, fish cakes and jerked marlin – all served with a selection of tasty side dishes.
The event officially ends at 11 pm, but the party usually goes on for much longer.
9. Waterfalls
There's nothing quite like standing beside a tumbling waterfall. Grenada offers dramatic cascades in abundance.
Some are easy to find, while others are a little more hidden. Annandale Waterfall is one of the most popular waterfalls on the island – it's easy to get to and you can enjoy a refreshing dip once you arrive. As you walk through the lush green grounds, look out for hummingbirds flying amongst the tropical flowers.
The hike to the Seven Sisters Falls takes around 30 minutes from the entrance point which is marked St Margaret Falls.
The path to the falls is a little tricky to navigate at times, with some steep steps and a small brook. You'll probably want to cool off in the first two falls that you reach, but don't forget to carry on along the side pathway to your right to find the other five.
Concord Falls is a collection of three waterfalls, surrounded by greenery and situated alongside the River Concord. The first waterfall (Concord) is easy enough to get to from the road and a pleasant place to cool off in the small pool.
The second, bigger fall is called Au Coin and can be reached via a 40-minute walk through cocoa and nutmeg plantations.
The third waterfall (Fontainebleau) is harder to get to and requires climbing over some mossy rocks – if you're physically able, it is worth the effort to marvel at the 65-foot drop into the pool below.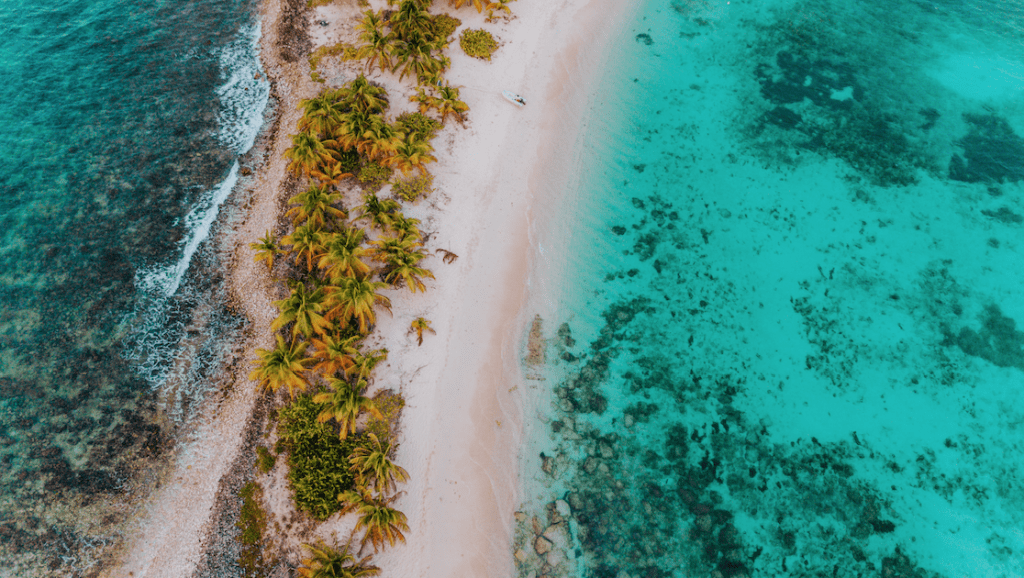 A dream holiday destination
If you're searching for a laid-back Caribbean break with incredible natural views, fascinating culture, delicious food and friendly locals, Grenada is the ideal holiday destination.
This is a place of endless discovery, and we hope this guide helps you shape your itinerary a little. Even if you were just planning on touching down and setting up on a beach the whole time, we hope we might have tempted you to explore just a little?
Get in touch to let us know if you've done any of these experiences in beautiful Grenada.