A luxury holiday outside of peak season and school holidays is a good option if you're aiming to avoid the crowds.
However, even though low season can mean far fewer tourists and reasonable rates, you may not see the destination at its best.
That's where our Travel Specialists come in. They've created a comprehensive guide of secret shoulder seasons to see places in a new light, away from the crowds.
Why not slip these recommendations in between your main holidays to experience the best of both worlds?
1. Bermuda
Shoulder season – Late September and October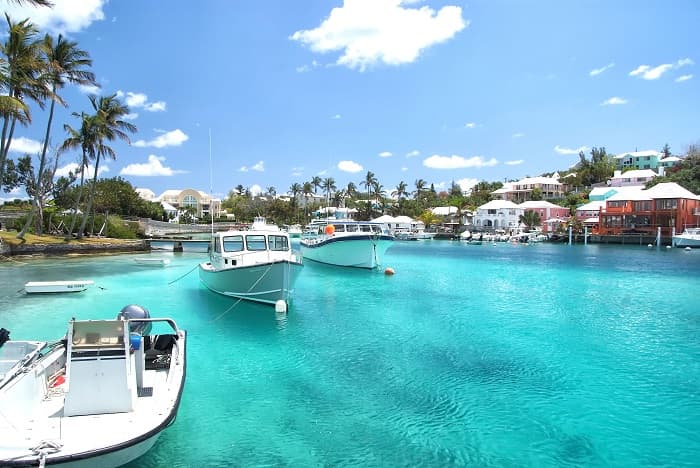 Whether you're after culture, sport or sandy beaches, visiting the tiny island of Bermuda during our recommended secret shoulder season has many advantages.
Unlike its Caribbean counterparts, Bermuda's high season is during our summer holidays, which means that tourism tends to have quietened down by late September and October. Temperatures still hover around the blissful mid twenties, so sinking into the pink sands on one of the crowd-free beaches is a great option.
At just over 20 square miles, the island of Bermuda can be traversed within a day. Stroll past pastel-coloured houses and stately mansions, explore the ancient forts or rent an off-road vehicle to make the most of its varied topography.
This is also the best time to play a round of golf at one of the island's renowned courses, and you can fit in extra bucket list activities for lower prices.
"With quieter championship ocean view courses and mild weather, these secret months are a great time for travel to Bermuda if you're a keen golfer." – Helen, Caribbean Product Manager
---
2. The Caribbean
Shoulder season – May
The winter hordes have long gone throughout most of the Caribbean by May, so you can expect competitive hotel rates, far fewer crowds and a more relaxing holiday overall. Yet, there's still lovely weather averaging between 26°C and 27°C, without the humidity that peaks later on in the summer.
Clear waters are still warm enough to swim, snorkel or try new watersports, and you won't need to reserve a cabana on the beach. Avoid May half term to make the most of the relaxed island lifestyle.
More Caribbean inspiration: Which is the best Caribbean island to visit?
---
3. The UAE & Oman, Middle East
Shoulder season – May & September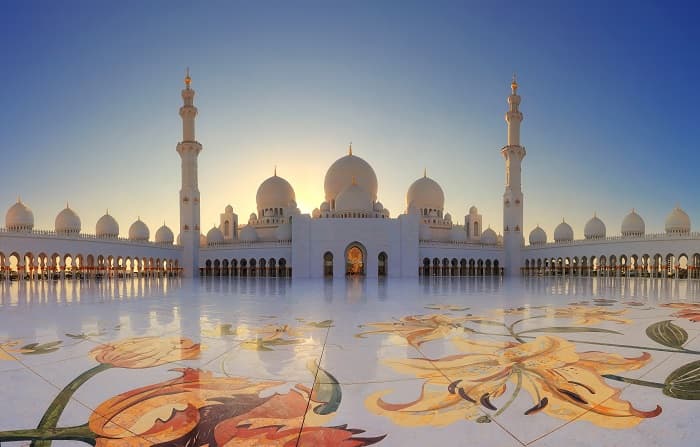 These magical Middle Eastern holiday destinations are perfect in both May and September. Flights are a reasonable price (when it's not school holidays) and you'll avoid the scorching heat, making it the best time to holiday away from the crowds.
Visiting the UAE in May and September is an excellent time for a beach getaway and a less crowded city experience. Hotspots like Dubai's Burj Khalifa and Abu Dhabi's Sheikh Zayed Mosque are still likely to get busy, but book tickets for a set time and you won't likely need to queue for long. Meanwhile, Oman in September is the optimum time to see nesting sea turtles. There are secret beaches kept quiet from tourists to avoid disruption, or you can visit the country's best known turtle beach, Ras al Jinz.
Find out more: The best things to do in Oman
"In May, the temperature starts to heat up, but the Arabian Gulf is still cool. In September, the sea waters begin to cool from the dry heat of the summer so you can enjoy diving, jet-skiing and other epic marine adventures." – Zoe, Middle East Product Manager
---
4. Mykonos
Shoulder season – October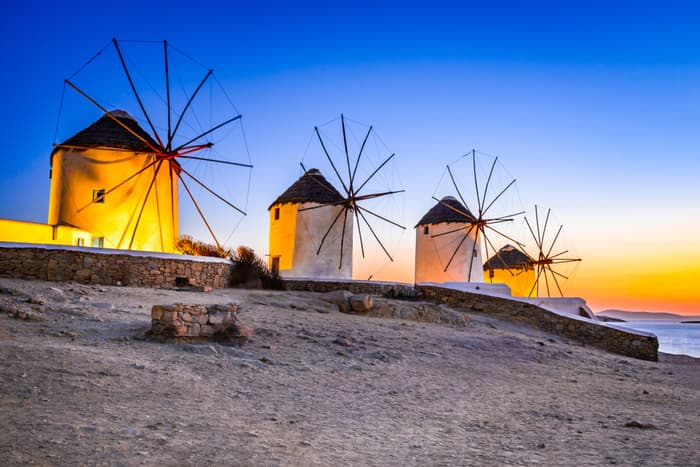 You can still fully enjoy everything Mykonos has to offer in October. The wild parties have ended and famous DJs moved on since the peak of summer, so this is the perfect time to avoid the throngs of partygoers.
Although the temperatures on this show-stopping Greek Island may not be blazingly hot like the summer, they average around a balmy 22°C and the waters remain swimmable. Finding your own personal space on the beach is a delight and you can get a seat in one of the island's top tavernas without having to book.
Visit one of the quaint whitewashed villages to see peaceful backstreets once the crowds have thinned, giving space for the authentic Mykonos to breathe once again.
Find out which islands on Greece are best for a couple's holiday.
"October is easy to travel around, as the summer months often see a shortage of taxis. You'll be able to book a car to a local taverna in town without the worry." – Alice, Europe Product Manager
---
5. Athens
Shoulder season – April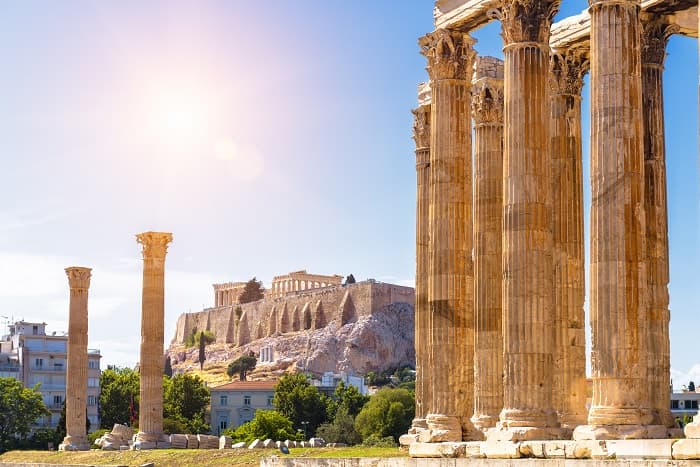 As Athens is one of the oldest cities on earth, you'll likely want to focus on sightseeing. Ancient ruins and wonderful museums are open year-round, however the quiet beauty of Athens is best appreciated during our chosen secret month.
In April, average daytime temperatures linger around 20°C with bright, sunny skies most days. Climb the heights of the 2,000-year-old Acropolis and discover the secrets of the Parthenon in comfort and without the crowds.
Aside from being balmy and budget-friendly, there's a buzz from locals who are in town for Orthodox Easter. Tour the city's historic churches where candlelight services are held, or stop by markets and tavernas alive with fresh local produce.
---
6. Florence & Tuscany Twin Centre
Shoulder season – September-November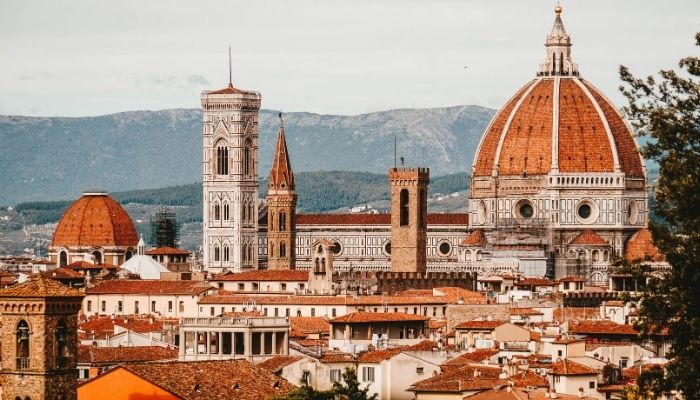 Italy is one of the world's most popular destinations, so to avoid the mass crowds we recommend a twin centre escape to Florence and Tuscany in the secret season.
Start your authentic Italian experience in Florence. Being one of the most walkable cities on earth, you can explore in comfort with average daily temperatures of 19°C in October. Experience artistic brilliance in the hotspots of Uffizi Gallery and the Pitti Palace – arrive as early as you can to beat the queues.
In Tuscany, the secret season sees the countryside explode with rich autumn colours between September and November. This Italian region is at its most delicious during autumn, so celebrate it's bounty with truffle hunting and vineyard visits, often paired with al fresco lunches and magnificent views.
"Truffle hunting can be enjoyed at many of our properties such as Castello del Nero throughout October and November. Discover black truffle around the estate accompanied by loyal sniffer dogs." – Alice, Europe Product Manager
---
7. South East Asia Thailand & Cambodia
Shoulder season: May-August
Whether you decide to jet off to Thailand, Cambodia or both, you have the advantage of fewer crowds, lower prices and vivid green countryside during this secret holiday season. Plus, traveller numbers are nowhere near their pre-COVID levels, so this year and next are really good times to see the major sites in a quieter capacity.
Despite this time of year being Cambodia and Thailand's rainy season, temperatures average around 30°C and if there is rain, it's often short bursts of tropical showers rather than all-day downpour. Following the rainfall, the colours of the skies, trees, and water makes the landscape even more beautiful.
Consequently, water levels on Cambodia's Tonle Spa Lake swell, making it possible to visit the flooded forests and floating villages by boat. The complex of Angkor Wat also looks spectacular, with moats brimming with sparkling water and a huge drop in tourist numbers.
"Take advantage of great offers at our hotels throughout this secret season. In places like Phuket, you can upgrade to your own pool villa instead of a normal room!" – Erica, Asia Product Manager
---
8. Japan
Shoulder season – October-November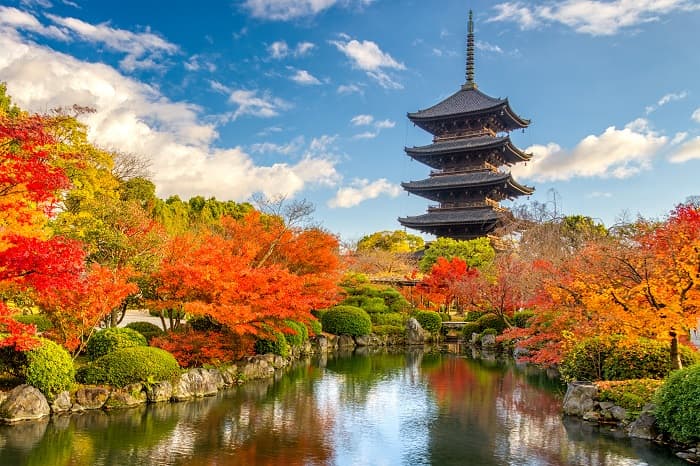 Everyone's heard about the sakura cherry blossom season in the spring, but go to Japan in the autumn and see a fiery red, orange and gold version takeover.
The autumn foliage lingers much longer than the cherry blossoms, so there's less urgency for tourists and locals to charge out in great numbers.
Head to the Japan Alps for a day trip to see a blaze of colour, and explore the mountain range trails in comfort during some of Japan's most pleasant temperatures following the typhoon season.
Alternatively, take a leisurely stroll around one of the local parks and gardens – some of the country's most beautiful spots – or head inside to a museum or art gallery (many of the best exhibitions begin in October.)
Autumn is also prime harvest time, so make sure to try Japanese pears, persimmon fruit and soba noodles, washed down by sake made from fermented rice.
"With stunning red, orange and gold hues everywhere, plus fewer tourists and better value for money, I highly recommend visiting Japan during this time." – Erica, Asia Product Manager
---
Plan your perfect shoulder season holiday
If you'd like to avoid the crowds for your next holiday, speak to our Travel Specialists. They're experts in our featured destinations, and can help you find your ideal time to visit.