St Lucian cuisine is a tasty combination of Creole, French, Indian and British flavours.
Delicious spices, organic flavours and the very freshest seafood. Here, there's a meal to suit every palate, whether you prefer casual street food or a fine dining restaurant.
As you'd expect from St Lucia's exotic Caribbean location, fresh seafood is always available, including lobster.
So, what's on the menu? Here's the ultimate foodie guide to St Lucia's culinary scene, including:
St Lucia Lambi
Green Figs and Saltfish
Bouyon
Accra
Rum
Piton
Breadfruit
---
How much should you tip in St Lucia?
Tipping is at the customer's discretion on the island of St Lucia. If you're happy with the level of service that you received, the tip you give should reflect this. Just keep in mind that a minimum of 10 to 12% of the total bill is recommended and some restaurants will add a 10% service charge to the bill automatically. Making sure that you double-check your bill for this will help to ensure you don't end up tipping more than once by mistake.
---
St Lucia Lambi – known as Conch
This is a very popular street food dish. So, if you want a truly authentic tasting experience, be sure to try it at a Friday evening street party or over the weekend at a bustling market. You might also find it as a starter in a handful of restaurants, especially in the Rodney Bay area.
The main ingredient to St Lucia Lambi is the succulent meat from a large shellfish called conch (pronounced "conk".)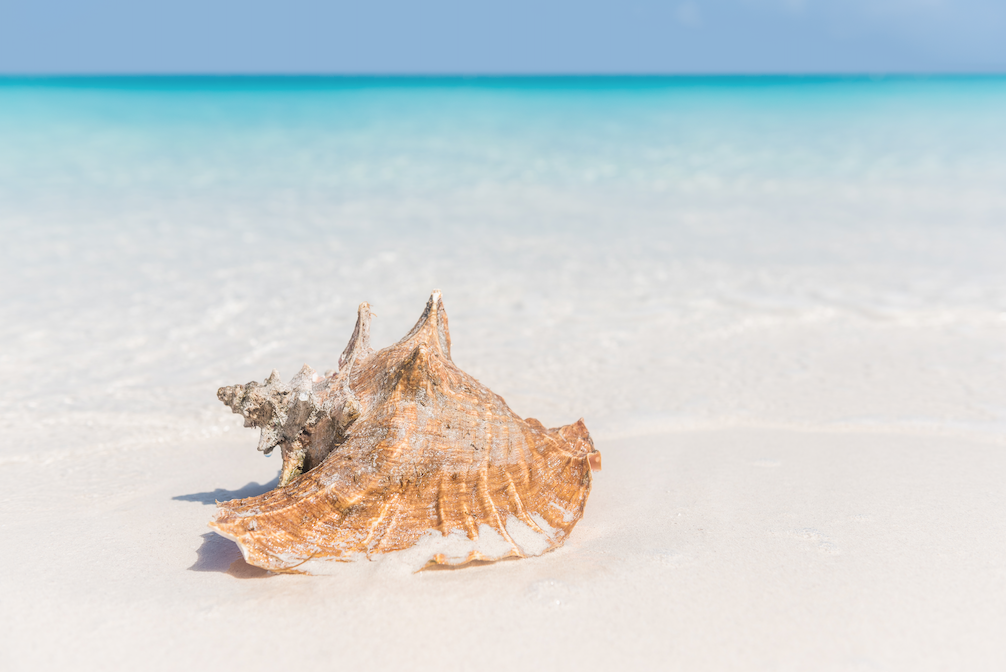 Lambi is a real local favourite. However, many visitors find themselves developing rather a penchant for it during their time here too! Lambi is prepared by cooking tiny pieces of the conch meat in a perfectly-seasoned, spicy Caribbean sauce.
Look out for colourful conch shells being used as decorations all over the island once the meat has been removed.
Green Figs and Saltfish
St Lucia's national dish utilises the island's biggest export – figs, or green unripe bananas. Salted fish was once a very cheap source of food. So, this used to be considered a rather meagre dish, but nowadays you'll find it on the menu at most restaurants in St Lucia. It's especially popular during festive celebrations.
The meal is prepared by peeling and boiling the figs in saltwater then combining them with boiled or flaked cod. The mixture is then finished with the addition of peppers, locally grown herbs, spices and sauteed onions.
Bouyon
Dumplings and meat are the main ingredients of this delicious, hearty soup, which is usually cooked in a huge pot. Pork is the most popular choice for the meat ingredient, however, beef, goat, lamb and chicken are also sometimes used.
Potatoes, yams and pumpkin are added to the pot, along with red beans or lentils. The soup is seasoned with spices and hot pepper to give it a kick. Then, it's left to simmer and thicken for several hours before the soup is served.
Bouyon is the perfect food to serve at family gatherings and celebrations – it's easy to make a big batch, so this is a popular weekend dish in many St Lucian households, but you will see it on restaurant menus too.
Accra
Another street food delight, this is one of the most popular foods to eat on the island, so you won't want to miss out on trying it.
You'll often see Accra on the menu at smaller restaurants, shops, food stalls and street parties. It is usually made using little pieces of salted codfish, however other types of fish are sometimes used to switch up the recipe.
But it's the addition of the seasoning and spices that gives Accra its unmistakable flavour. Some chefs and home cooks even choose to add scotch bonnet peppers to give the dish a little extra kick.
Once prepared, all of the ingredients are tossed in a creamy paste before the pieces are fried until they are brown in colour.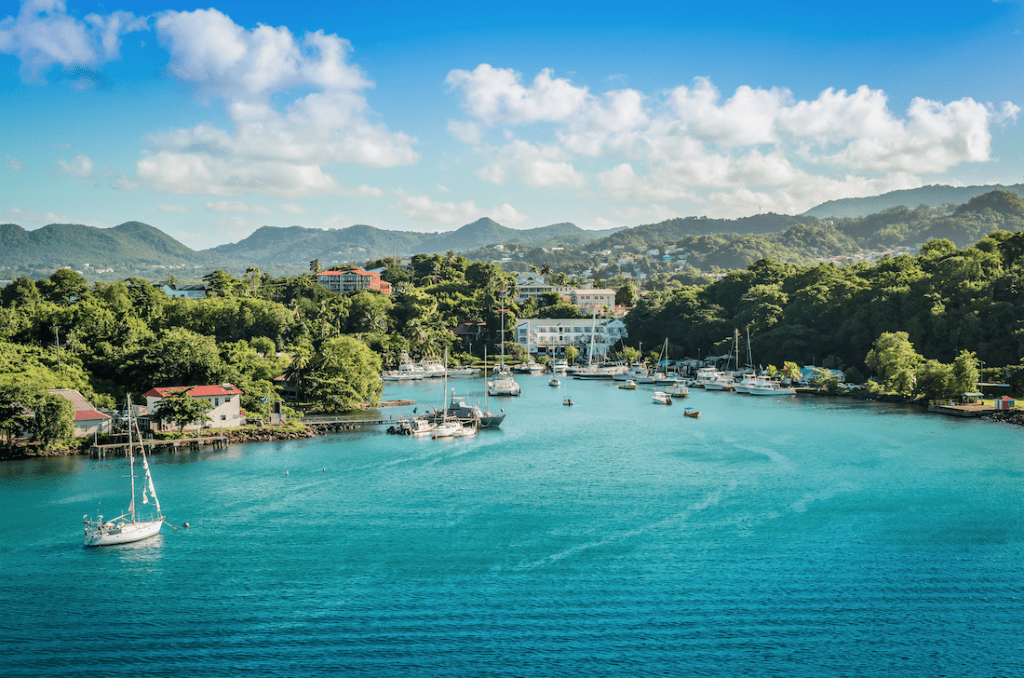 Rum
Known as the Spirit of St Lucia, rum is a big deal here. Sugar was first introduced to St Lucia in the 1700s – and it served to completely revolutionise society on the island.
If you enjoy travelling around the Caribbean, you'll know that each island is loyal to its own signature rums. St Lucia is no different – the island's key producer of rum, St Lucia Distillers, makes more than 25 different varieties of rums, rum-based products and liqueurs, with many of these readily available at bars, shops and resorts all over the island.
Rum connoisseurs describe St Lucian rum as warm, smooth and fruity. The most popular rums here are the dark varieties. Bounty (aka "the spirit of St Lucia") is the island's basic rum used for mixing. Most in-resort bars tend to use Bounty in their cocktails and standard mixed drinks.
"the award-winning Admiral Rodney's is often noted as being one of the finest rums ever to be produced."
Chairman's Reserve has become increasingly popular in recent years. This rum offers a more refined taste that's well-suited to cocktails and appreciated by seasoned rum drinkers. Don't miss out on a St Lucia Rum Punch, made with fresh orange or pineapple juice, Angostura bitters, lime juice and rum.
Finally, the award-winning Admiral Rodney's is often noted as being one of the finest rums ever to be produced.
If you fancy learning more about the history of rum and how the Caribbean's much-loved signature drink is produced on the island, St Lucia Distillers runs regular "Rhythm of Rum" tours. You'll have the chance to try a few different rums while you're there too!
Piton
Named after St Lucia's iconic Piton Mountains, this pilsner lager is refreshing, crisp and light, which makes it the ideal choice if you're looking for a beer that's really going to quench your thirst in the heat. Order a bottle of traditional Piton beer if you're keen to try an authentic St Lucian ale. Otherwise, why not try a Piton Shandy Ginger or Lemon?
Piton beer has won plenty of international awards in countries including France, Prague and Belgium since it was first brewed in 1972.
Nowadays, Piton beer is still brewed locally at the Windward & Leeward Brewery in Vieux Fort. The company is also responsible for producing drinks for a number of other well-known brands including Heineken, Strongbow, Guinness and Desperados.
While you can order a Piton beer throughout the Caribbean, nothing can beat taking a sip with the view of the Pitons right in front of you on the island of St Lucia…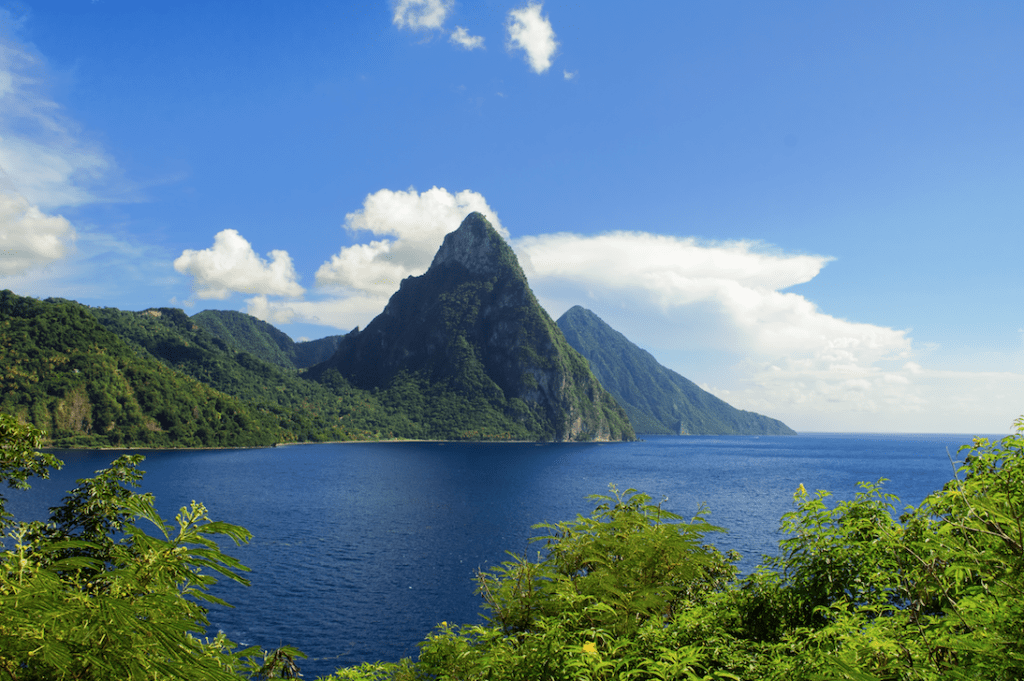 Breadfruit
Don't be fooled by the name – you won't see loaves of bread growing on a tree. The breadfruit is in the same family as jackfruit and features in well-loved local delicacies.
This staple foodstuff is similar in texture to potatoes, however its taste can vary depending on whether it is ripened or matured; matured breadfruit tends to have a starchy taste. When it comes to health benefits, breadfruit has a high fibre content as well as high levels of potassium and vitamin C, meaning that it is considered to be a healthy option for people looking to lower their cholesterol or blood pressure.
There are several different ways to enjoy breadfruit. Usually, it is boiled in salted water and served as an accompaniment to a main dish. However, it can also be fried after boiling or combined with other ingredients, formed into a pie shape and baked.
Breadfruit offers a tasty accompaniment to stewed meats or fish prepared in creole sauce – these options are especially popular in some of the more rural parts of the island.
Fried breadfruit is usually considered a weekend treat and offered as a side plate with a spicy dip.
So… what are you waiting for?
Clearly, the fertile land of St Lucia means that the island is able to grow and produce amazing and mouth-watering foods. As a result, St Lucian cuisine offers visitors the chance to indulge in a whole host of delicacies, many of which are made using fresh, locally-sourced produce.
Thanks to its British and French influences, there are meal options here that are bound to appeal to every palate, each with their own unique Caribbean twist to ensure visitors get an authentic taste of island life while still being able to enjoy those familiar flavours they know and love.