There are so many things to do in Seychelles. It is an otherworldly destination for a luxurious holiday on the Indian Ocean.
Described as "a thousand miles from anywhere," you might be surprised that incredible activities and experiences can be found practically everywhere.
Private islands, powder-soft white sands, warm tropical waters home to spectacular coral reefs and lush hillsides adorned with coconut, cinnamon and banana plantations and filled with wild orchids and endemic species… little wonder the Seychelles are often referred to as "paradise"
What is Seychelles known for?
Many travellers make the journey to the Seychelles for the incredible watersports, sailing and diving, but there is far more to it than that! You will also find incredible dining, authentic towns, warm hospitality, and a penchant for 5-star luxury. Tempted? Our list of Seychelles things to do is here to help you plan your dream Seychelles luxury holiday.
Our Top 10 Things to Do in the Seychelles
1. Discover the underwater kingdom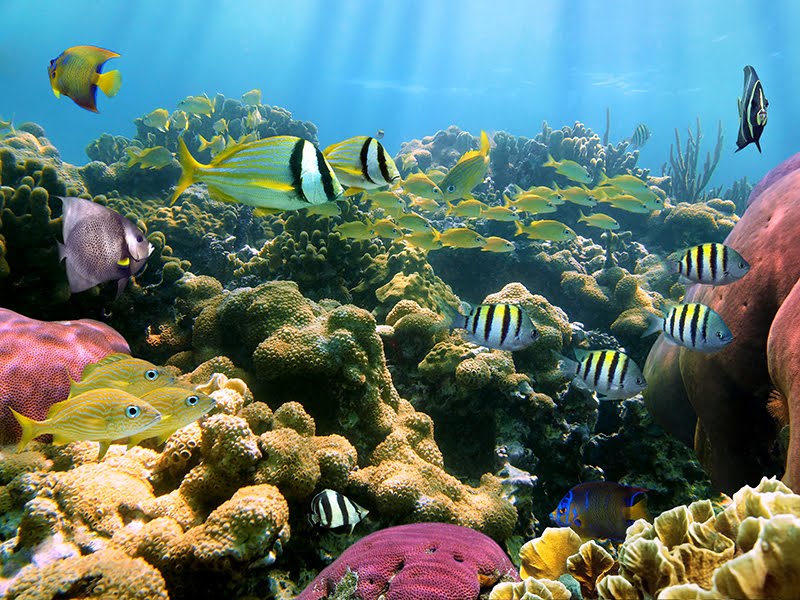 Taking a dip into the blue waters of the Indian Ocean is easily one of the top things to do in Seychelles. Here you will discover colourful coral gardens and fascinating marine life. Snorkelling opportunities are in abundance, but for a closer look into the blue, the diving here is world-class, with sites amid six marine parks to choose from.
2. Sail the Indian Ocean waves
Sailing, stand-up paddle boarding, parasailing and kayaking are wonderful ways to see the Seychelles from the water, with many of our Inspiring Travel Company hotels offering complimentary non-motorised watersports. If you're a fan of fishing there are superb opportunities to get the catch of the day, with challenging waves for surfers too.
3. Discover some of the world's best beaches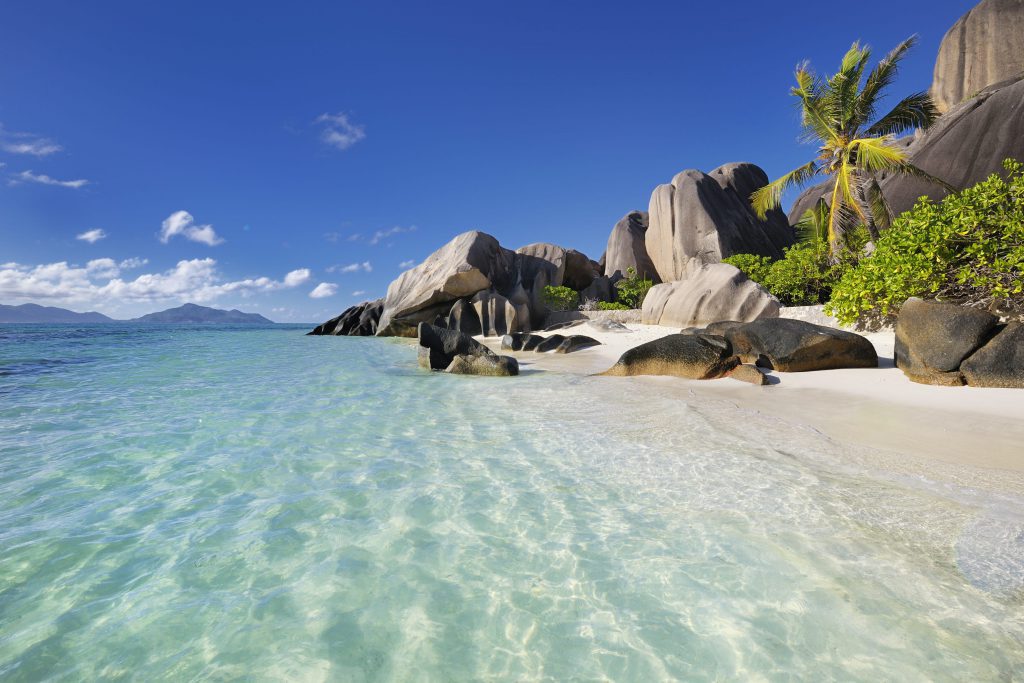 From the romance of being taken to your own private beach, to watching your children build sandcastles at your luxury resort, the beaches of the Seychelles will take your breath away. A day trip to Anse Source d'Argent on La Digue island will not disappoint; renowned as one of the most photographed beaches in the world.
4. A haven for the natural world
If you're a nature lover and are wondering what to do in Seychelles, this is one for you! The islands' flora and fauna are diverse and beautiful, with rare birds, endemic species and pristine ecosystems. The giant tortoise is probably the Seychelles' most famous natural resident, while hiking through the tropical forests with a guide will open your eyes to the unique flowers and spices that grow here.
5. Island-hopping on a sea of blue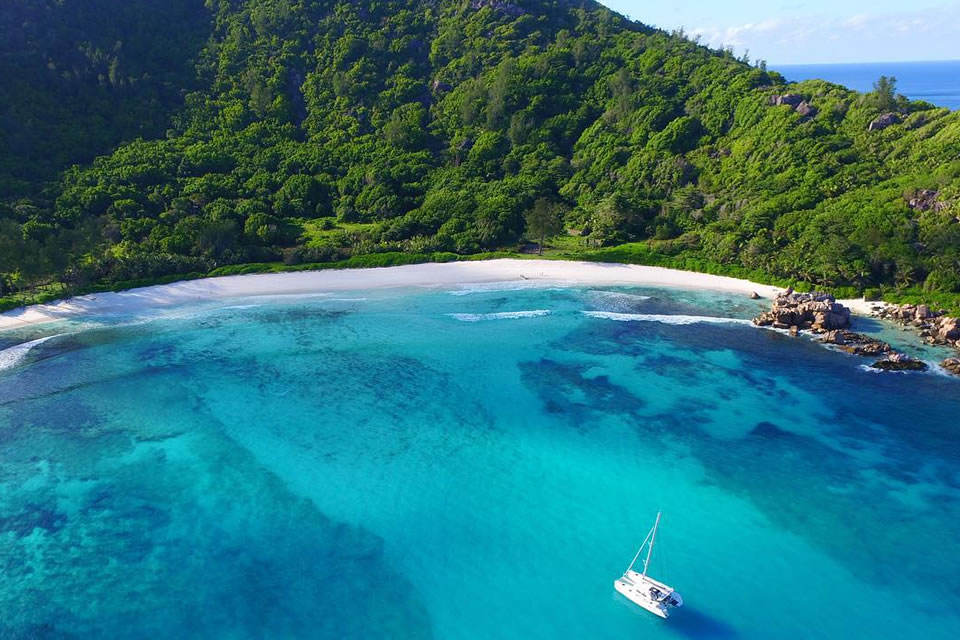 With 115 breathtaking isles to explore the things to do in Seychelles are numerous. Why not squeeze in as many of them as possible and enjoy island-hopping during your Seychelles stay? A day-trip from your resort could take you on an adventure at sea, stopping off to explore in each port of call. Or you could opt for a twin-centre holiday staying on two different islands, like the two Four Seasons resorts.
6. Enjoy the beautiful weather
The enviable climate in the Seychelles is consistently warm and without extremes. This makes it a year-round destination, and the temperature seldom drops below 24°C or rises above 32°C. Because it is not within the cyclone belt, the weather is stable and there are generally considered two 'seasons'; from December to April when it is wetter and hotter, than May to November when it is cooler with less rainfall.
7. Taste sensations Seychellois style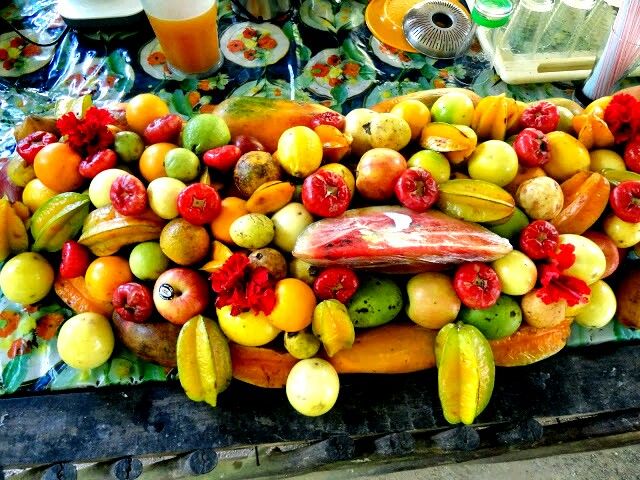 The melting pot of cultures in the Seychelles has concocted a Creole cuisine bursting with flavour and local specialties. As you would expect, regionally sourced ingredients play a big part in dishes, such as snapper, shellfish, coconut and papaya. Many of our hotels offer cooking classes to try out Seychellois recipes for yourself.
8. Take some time for romance
There is an abundance of romantic things to do in Seychelles. For a honeymoon, wedding or special anniversary celebration few places can compare – think romantic treats aplenty, from desert island picnics to spa treatments for two. Your Travel Specialist can inspire you with the latest offers to the islands for honeymooners, as well as adding the bells and whistles to your booking, such as planting a 'tree of love' to mark your honeymoon at Raffles Seychelles.
9. Just relax in your luxurious 5-star hotel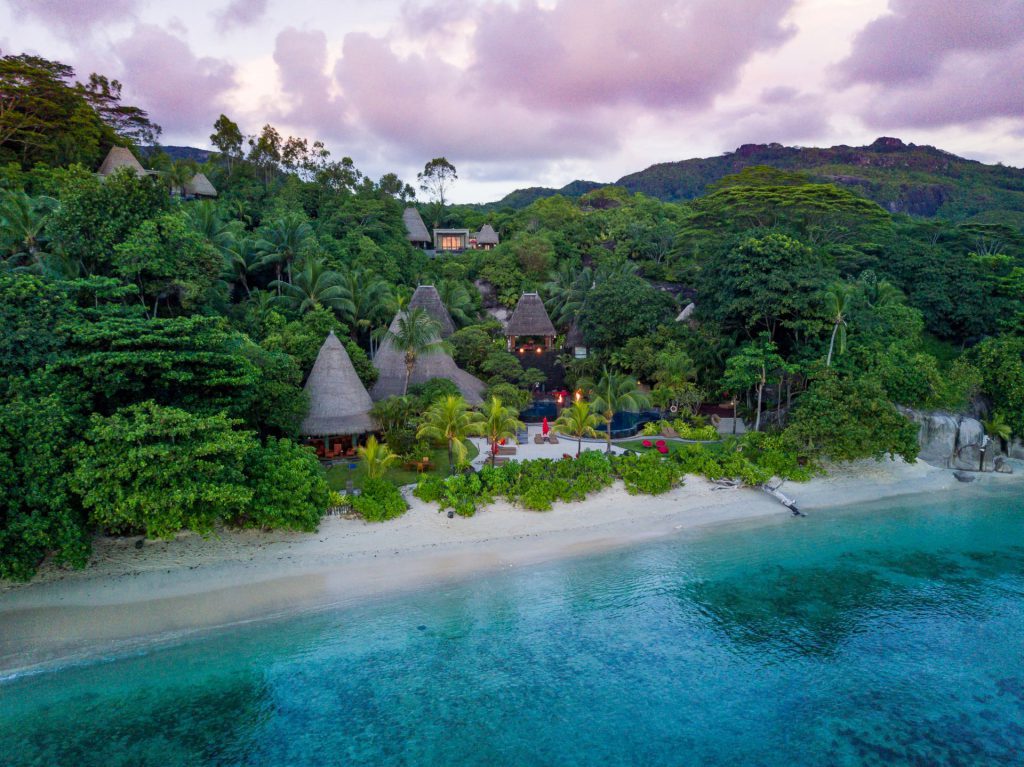 We're delighted to offer a superb range of hotels, resorts and private islands in the Seychelles; all with the Inspiring Travel Company seal of approval and catering to a range of luxury price tags and requirements. The two Four Seasons Resort Seychelles offerings make for a wonderful twin centre, for example. Or for an all-inclusive, almost boutique feel, try the Maia Luxury Resort & Spa on Mahé. On the north-west tip of Praslin island, you'll be wowed by the exceptional service at Raffles Seychelles.
10. Getting There is Easier Than You Think
Not strictly a thing to do, but this is certainly worth mentioning.
British Airways flies direct to Seychelles International Airport on Mahé in little over 10 hours, which is a great choice if you're choosing the islands as a single one-stop destination. Etihad Airways flies from London Heathrow and Manchester via Abu Dhabi and Emirates flies from London Heathrow, London Gatwick, Manchester, Birmingham, Glasgow and Newcastle via Dubai. All of these are excellent options for those seeking a twin-centre holiday, first stopping in the Middle East for contrast.
If you'd like to know more about planning a luxury holiday to the Seychelles, contact us at Inspiring Travel Co. to speak to one of our Travel Specialists.
For more expert travel guides and to be the first to see our latest luxury travel offers, sign up to our newsletter below.