St Lucia, sitting in the middle of a Martinique and St. Vincent sandwich, is the most versatile of islands.
A wild and untamed isle of volcanic sand beaches and rainforest-clad mountains, this is a place that delivers highly on luxury, adventure and everything in between.
So whether you'd like an action-packed adventure holiday or a tranquil escape on a blissfully quiet beach getaway, there's something for you in Saint Lucia! Here are our top picks…
Top sights include:
Les Pitons
Lunch in Rodney Bay
Segway Tours
The Jazz and Arts Festival
Chocolate tour
Diving
Dining in Gros Islet
Volcano drive-in
Yachting and sailing
Enjoying a sundowner
1. Experience Les Pitons
Undoubtedly the most iconic feature of Saint Lucia's magnificent landscape, the twin peaks of Gros and Petit Piton are a sight to behold. These places are so iconic they are even included on St Lucia's flag. Discovering these mountains should be top of your island to-do list.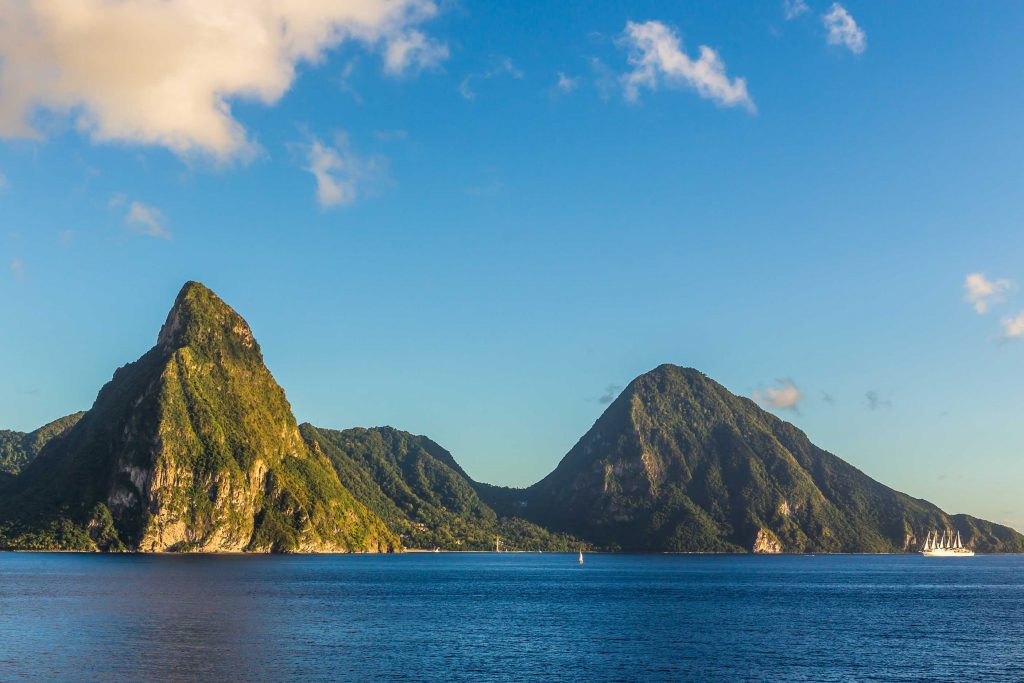 But the Pitons are more than just pleasing to look at. One of St. Lucia's most interesting chapters of history played out amongst these revered rainforest-clad summits that were formed around 260,000 years ago. During the mid-1700s a band of freedom fighters broke away from slavery in the island's plantations and fled to the largely impenetrable peaks of the Pitons.
They may have escaped a life of gruelling hardship but their new home wasn't one without its problems. Unable to recapture their slaves, plantation masters set about releasing poisonous snakes in the foothills of the Pitons.
How to view the Pitons
You can view the twin peaks from afar whilst sipping a cool drink on the beach, but if you're feeling energetic, the views from the summit of Gros Piton are well worth the four to five-hour hike!
Insider tip: You'll need to hire a guide and get a permit to hike the Pitons, but you can do this without a reservation at the base of the mountain.
Of course, you can experience the Pitons in more ways than one. Down at sea level, there's a new and rather novel approach offered by Sugar Beach, a Viceroy Resort. As the only property to enjoy a privileged location between the two pointy peaks, it delivers unrivalled up close and personal views, and that's not all.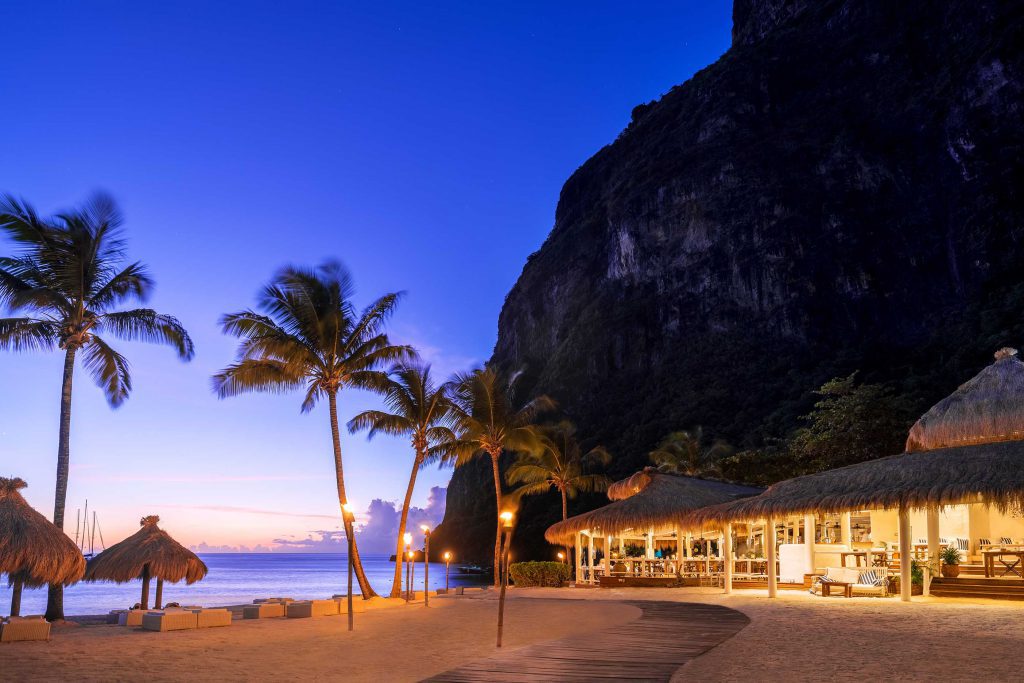 It has also recently become the only hotel in the world to offer guests access to Schiller 'water bikes', pioneering contraptions that are part bicycle and part catamaran. Take one out for a spin and enjoy the rather unusual sensation of pedalling on water across the sparkling waters of Anse des Pitons, the bay that separates the mountains.
2. Have lunch in Rodney Bay
Set on the island's north-west coast, Rodney Bay is a vibrant area that seems to have it all:
a stylish marina
shops
restaurants
a gloriously long sandy beach
A culinary hotspot, with many eateries using fresh, local ingredients, we recommend you grab a bite here at least once during your stay.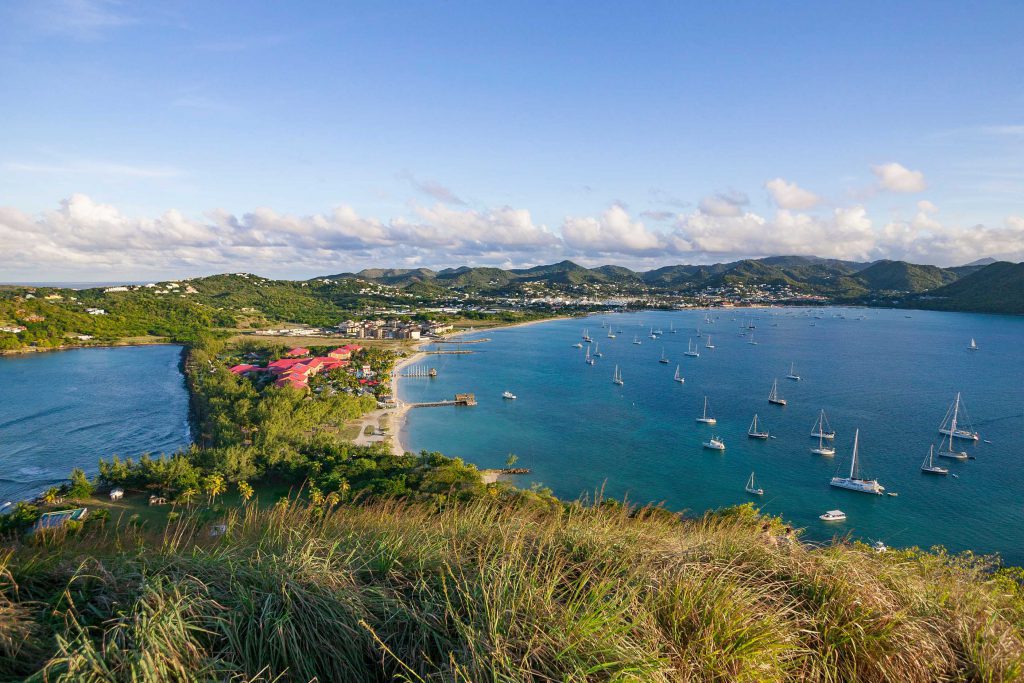 Conveniently, there are many boutique hotels within easy striking distance, including Cap Maison, East Winds and Rendezvous.
3. Segway tours
Another Saint Lucia activity that you can't miss is a Segway tour. Segway tours are a great way to explore the island whilst doing something a bit different.
Local guides will teach you how to ride your Segway before heading off up Mount Pimard along a two-mile track. Along the route, you'll stop to take in the incredible views (and maybe snap a few photos) of Pigeon Island, Rodney Bay Marina and Reduit Beach.
4. Soak up the vibes at the Saint Lucia Jazz & Arts Festival
The Saint Lucia Jazz & Arts Festival has been attracting and dazzling visitors for over 25 years.
This annual event continues to draw increasing numbers of visitors, and has attracted some seriously A-list stars to perform over the years. Previous performers include the likes of Gladys Knight, Harry Belafonte, Mary J Blige, The Jacksons, John Legend, Rihanna and Diana Ross!
5. Follow your chocolate from tree to bar
There are still plenty of working cocoa plantations on Saint Lucia, many of which are open to the public, with tours and walking trails available. Every August is Chocolate Heritage Month.
Indeed, the world-renowned Hotel Chocolat uses cocoa beans from this region, and even has its own hotel here – Boucan by Hotel Chocolat.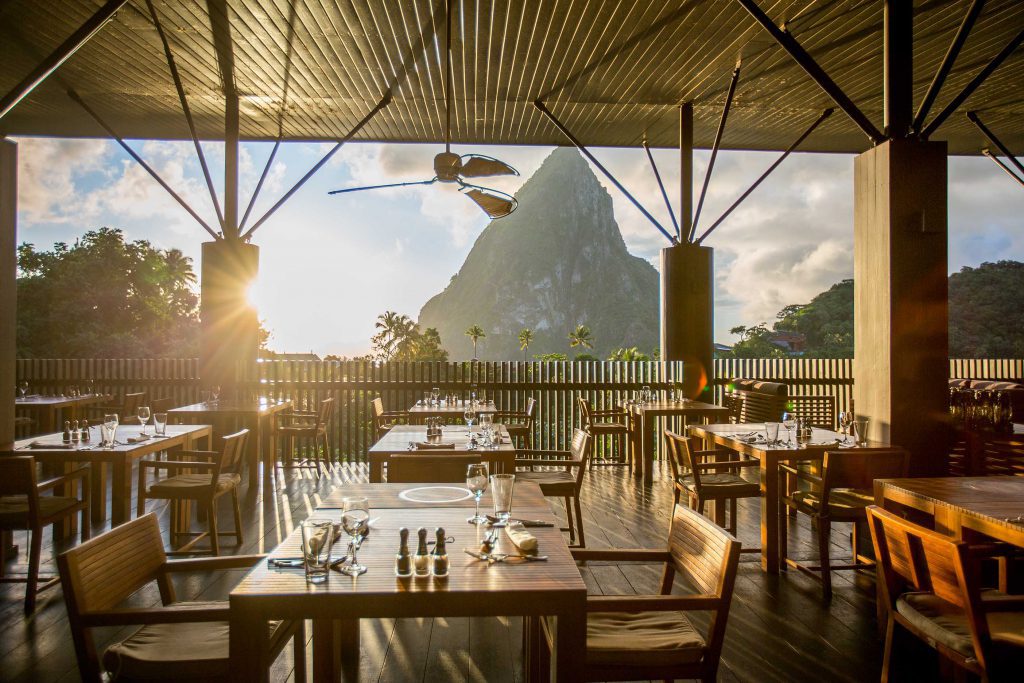 This means that you'll be able to understand the inner workings of what it takes to turn a cocoa bean into a chocolate dream. A chocoholics paradise!
6. Dive straight in
The scuba diving sites along Saint Lucia's coast are truly incredible, with teeming coral, underwater caves and even shipwrecks to explore.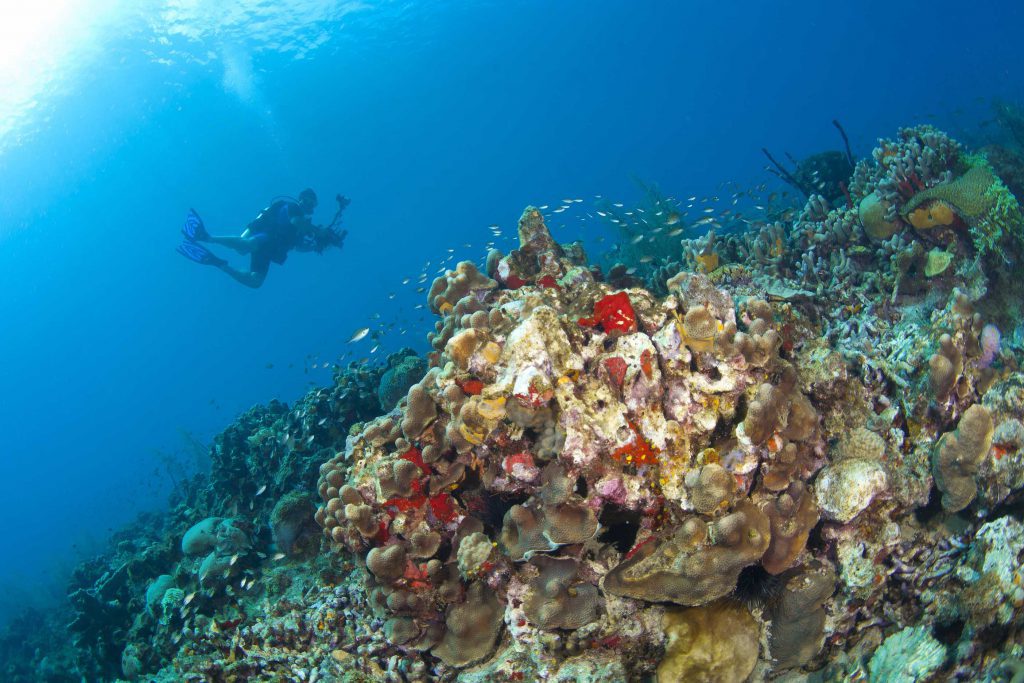 Beginners lessons are available, but if you'd rather stay close to the surface, or are on a luxury family holiday with youngsters, snorkelling is also a fantastic option. Many resorts offer snorkelling tours too!
7. 'Jump Up' in Gros Islet
For one of the best things to do in Saint Lucia for adults and for a night out like no other, head to the small fishing village of Gros Islet on a Friday evening.
Local residents open up their doors and set up barbecues and bars on the charming, narrow streets.
Once the sound systems are pumping you'll know why these evenings are called 'Jump Ups'; you really can dance the night away in paradise!
8. A volcanic 'drive-thru'
Known as the Caribbean's only 'drive-in volcano', the Sulphur Springs at Soufriere are a real highlight of the island's natural wonders.
Visitors can explore this dormant volcanic crater by foot or car, weaving between steaming hot springs.
Just outside the park, you can bathe in warm sulphuric pools, which are thought to have healing properties.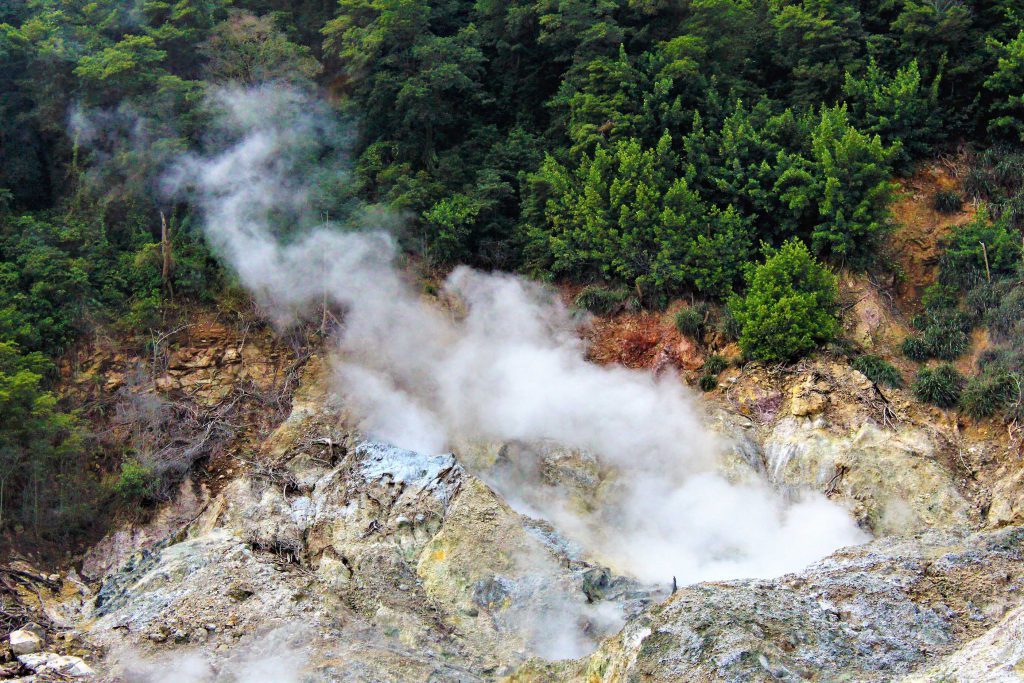 9. Take to the seas on a sailing adventure
Spend a day on a yachting or sailing adventure and find yourself following the trail of pirates and explorers from a bygone age as you traverse the Caribbean Sea with the wind in your hair and the sun gently kissing your skin.
For a bit more added luxury you could charter your own yacht and experience true freedom on the waters as you take in the finest sights of Saint Lucia or anything else that might take your fancy.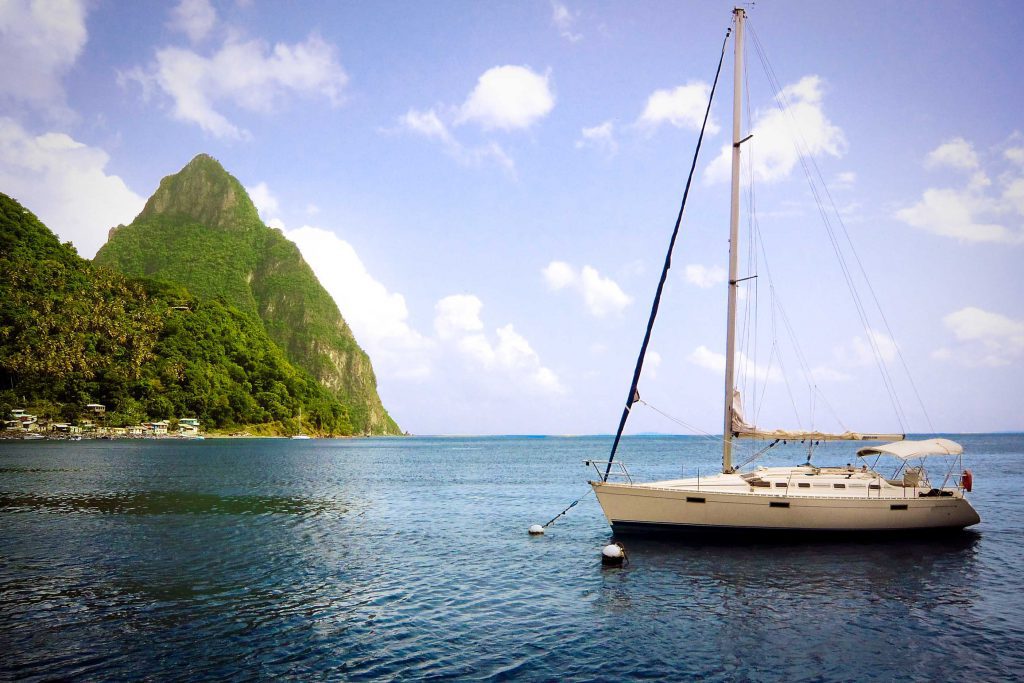 10. Drink a sundowner and enjoy the view!
After all that, end your days watching the famously striking Caribbean sunset, whilst sipping a lovingly prepared rum punch on the beach. Bliss.
There's so much to do in St Lucia, which is one of the most adventure-friendly and beautiful islands in the Caribbean. Holidays here can be whatever you want them to be – an action-packed adventure, a relaxing island escape, a cultural exploration, a romantic getaway or a family holiday.
We highly recommend St Lucia to anyone looking to discover a unique Caribbean culture, keen to try new cuisine, searching for a luxury tropical paradise, or simply in need of a bit of adventure.
Have you visited St Lucia? Let us know what your favourite things to do on the island are below.